From sweet to spicy to smoky and everything in between, these New York based restaurants and bars offer all the best tequilas and mezcals to celebrate National Tequila Day.
In New York City, agave spirits are a year-round fixture found in bars and restaurants from the Lower East Side to Willamsburg to across the river in Jersey City. Sipping on one of these refreshing tequila-infused cocktails, from a tequila martini with hints of chocolate to a spicy tequila cocktail made with shishito peppers. These talented East Coast mixologists are challenging everyone's go-to margarita order.
Location: 115 Berry Street, Brooklyn, NY 11249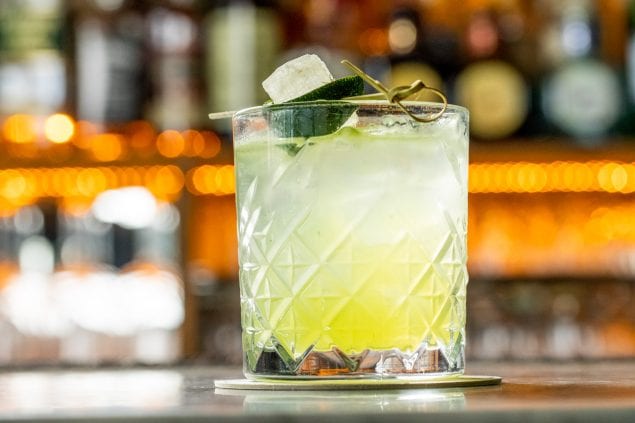 Antica Pesa, the fourth-generation, family-owned Italian eatery in Williamsburg, prides itself on serving up Italian classics with experimental preparations. For National Tequila, treat yourself to their Il Ponentino, a zesty Italian-inspired cocktail that marries Don Julio with lime, chocolate, and green chartreuse.
Fish Cheeks' Something Different
Location: 55 Bond St, New York, NY 10012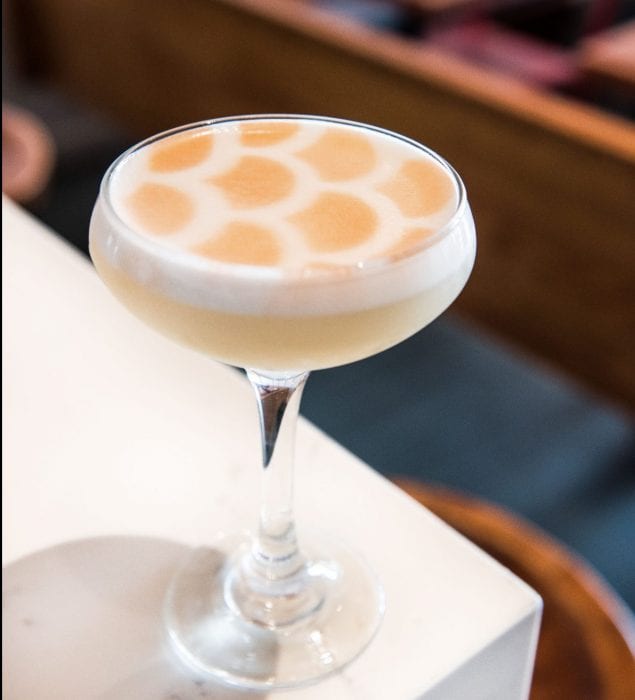 Shake up classic National Tequila Day drinks with a festive, Thai-inspired cocktail from the folks at Fish Cheeks, a vibrant restaurant located on the iconic Bond Street in NoHo serving contemporary Thai food. Developed by house mixologist Jeremy Downer, the Something Different is a refreshing and chic take on a summery cocktail featuring Anejo Tequila St Germain, Fresh Lemon Juice, Orgeat, Egg White and Angostura Spray Garnish.
The Little Beet Table's LBT Margarita
Location: 333 Park Ave. South New York 10010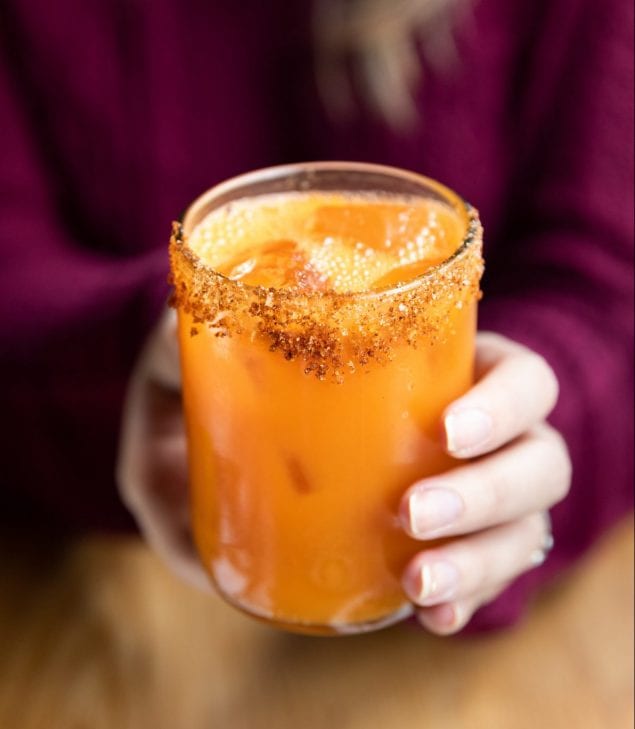 The Little Beet Table's LBT Margarita is part of a new low-ABV and vegetable-forward cocktail menu. The updated classic highlights the spirit with sweet carrot juice, balanced with spice and salt.
The Be My Baby and Heart of Gold at Water Tower at The Williamsburg Hotel's Water Tower.
Location:  96 Wythe Ave, Brooklyn, NY 11249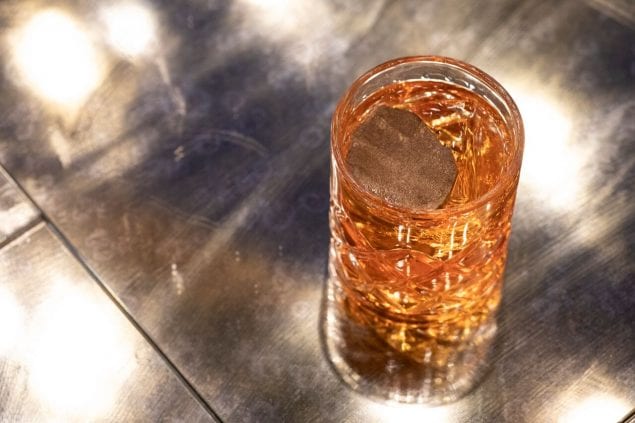 At The Water Tower, the hotel's cocktail lounge and nightclub, Beverage Director, Rael Petit offers luxe takes on tequila-forward cocktails like the Be My Baby and the Heart of Gold ($150). The cocktails push the boundaries of the spirit, mixing it with unique citrus and umami flavors. Be My Baby features Casamigos Blanco, Bonal and Bergamot. Heart of Gold has Patron Gran Platinum, Cocchi Americano and Rich white truffle-infused Aperol.
Bad Hombre, Proud Mary and the Barrio Viejo at Rooftop at Exchange Place.
The Jersey City venue that offers uninterrupted views complemented by a completely original menu and cocktail selection. For National Tequila Day enjoy their specialty cocktails like the Bad Hombre made with Tequila, Pamplemousse Rose, Grapefruit Juice, Fresh Lime juice, Jalapeño Pepper. The Proud Mary made with Tequila, Fresh Rosemary and Sweetened Blackberry, Lemon, Club Soda and the Barrio Viejo; Aged Tequila, Amaro and Mole Bitters.
Bodega Negra's Happy Hour Magaritas.
Location: 355 W 16th St, New York, NY 10011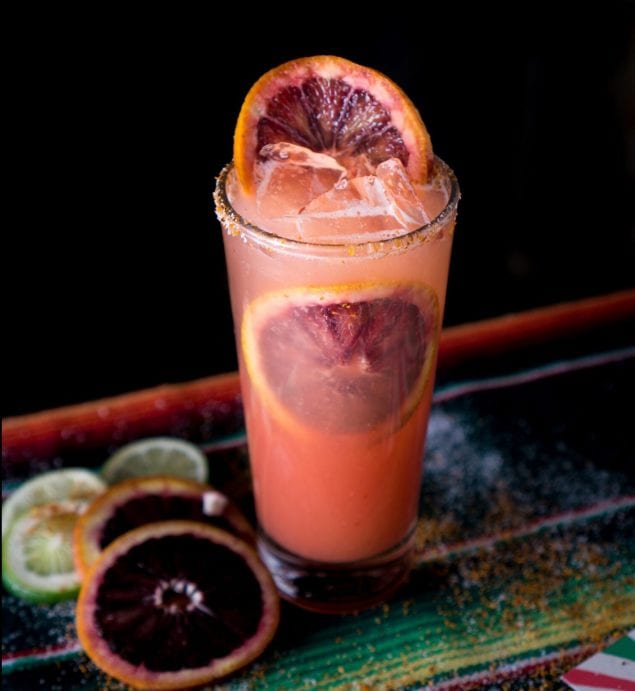 Known for floor-to-ceiling backdrops of antique tequila barrels throughout the restaurant, Bodega Negra has a slew of margaritas on its happy hour menu to celebrate the spirits national holiday. These include; Blood Orange Paloma, $8, Sunset Margarita, $8 , Classic Margarita, $8 , Cadillac Margarita, $9
Shishito Margarita by Beverage Director, Kieran Chavez at Boqueria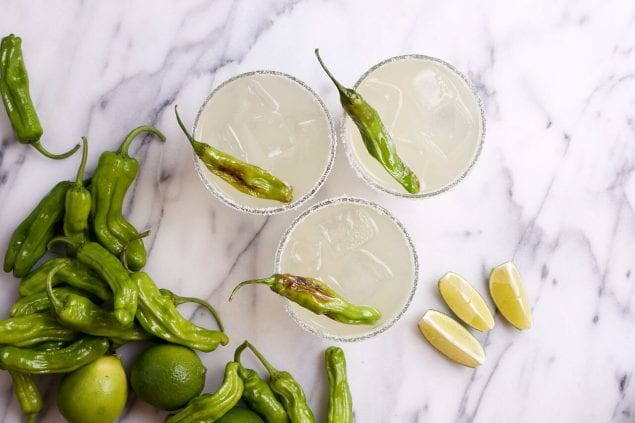 Like all of the Boqueria's offerings, the Shishito Margarita, by Beverage Director, Kieran Chavez, is influenced by Boqueria's Spanish roots, highlighting the shishito pepper, a popular vegetable in Spain, in their version of a spicy margarita. The Barcelona-inspired tapas bar and restaurant combines the shisito pepper-infused classic blanco tequila with fresh lime for a refreshing cocktail that is subtly spicy.
Location: 547 Hudson St, New York, NY 10014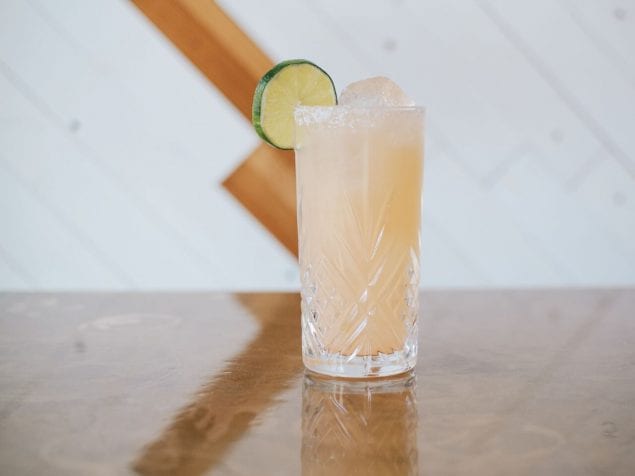 Best known for its outstanding offerings of unique American craft beers, many from local NY brewers. The bar has recently launched a brand new cocktail program featuring bartender-made drinks as well as draft cocktails, featuring refreshing cocktails such as the popular Paloma. The cocktail featured Reposado Tequila, ruby red grapefruit juice, lime juice, agave syrup and Reed's Extra Ginger Beer.
Location: 5 Beekman Street, New York, NY 10038
Temple Court's The Bar Room located at The Beekman, features the La Rosita cocktail made with Milagro Reposado Tequila, Carpano Antica, Dry Vermouth, Campari and the Graham Greene featuring g Gran Centenario Tequila, Channing Daughters Dry Vermouth, Grapefruit, Ancho Verde, Celery Bitters on its drink menu. These libations are great for the special Tequila Day festivities. Plus take in all the extravagance and beauty of the glamorous nine-story atrium while sipping on an equally posh cocktail.
Mango About Town and Crimson Harvest at STK Downtown & Rooftop.
Location: 26 Little W 12th St, New York, NY 10014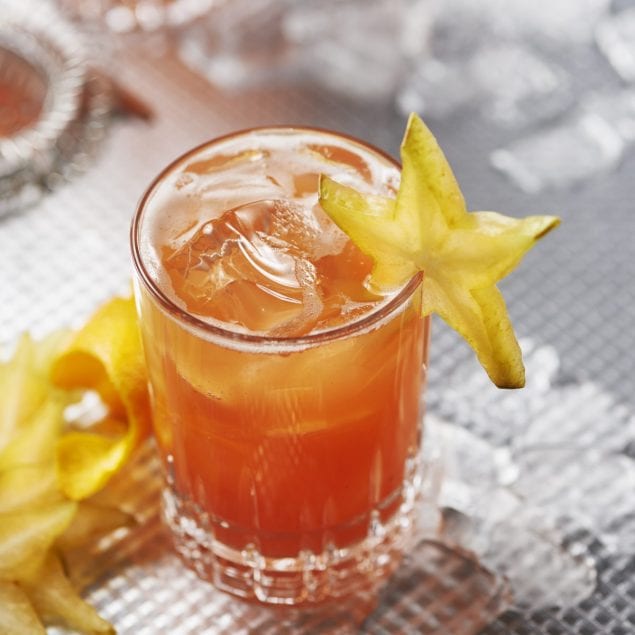 Celebrate National Tequila Day by sipping on one of these refreshing tequila-infused cocktails from the talented East Coast mixologist at STK Downtown & Rooftop. Either solo or paired with a juicy steak try the Mango About Town made with Don Julio Reposado, Ancho Reyes Chile Liqueur, Mango Puree, Lemon Juice and cayenne. Or the Crimson Harvest made with Avion Anejo, Cointreau, Blood Orange Puree, Chocolate Bitters and Lime.
Yuzukosho Daisy at Alley Cat Amateur Theatre.
Location: 10 Theatre Alley, New York, NY 10038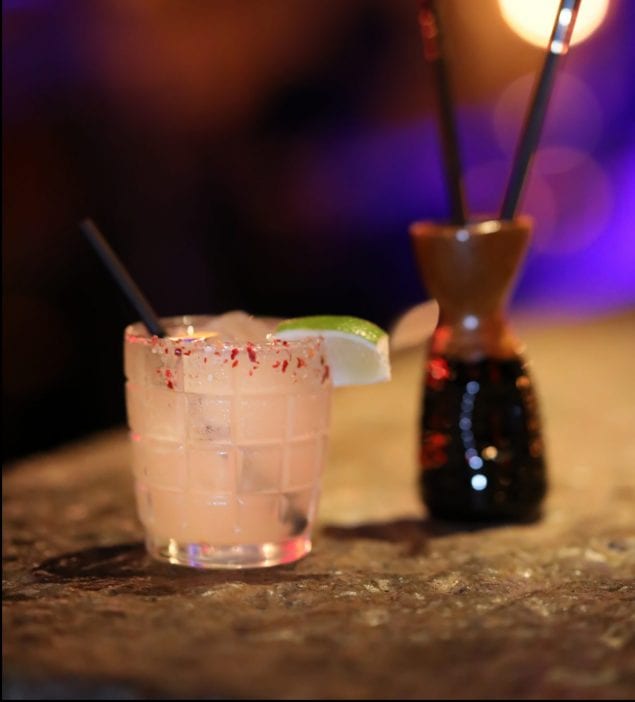 Alley Cat Amateur Theatre features the Yuzukosho Daisy made with Milagro Reposado Tequila, Yuzu, Chili. Paired with a live performance where you can sing your favorite songs with talented live karaoke band, Arlene's World Famous, or dance to the latest DJ set.
Mi Tierra and the Improved Magarita Cocktail at Shoo Shoo
Location:  371 Broome St, New York, NY 10013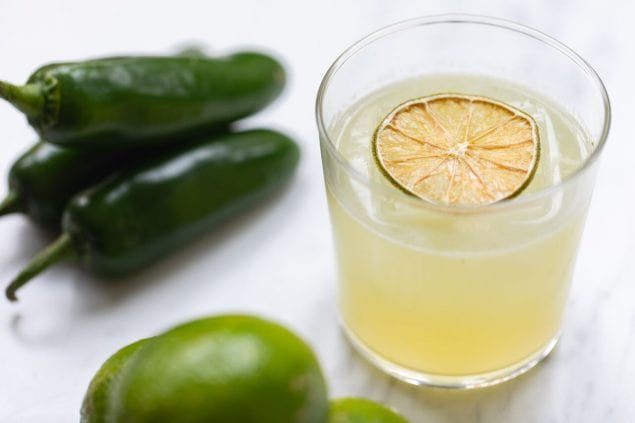 Shoo Shoo, a Mediterranean inspired restaurant located in the heart of NoLita, has a list of cocktails created by acclaimed mixologist, Dushan Zaric (Employees Only). The menu of cocktails includes two tequila drinks: the Mi Tierra and the Improved Margarita Cocktail. Both drinks draw upon Mediterranean ingredients to highlight and complement the agave spirit. Mi Tierra uses Tequila Cabeza, Mezcal, Lime, agave and Jalapeño infused green chartreuse. Improved Margarita Cocktail features Tequila Blanco Cointreau, Agave, Lemon and Grapefruit.
Skinny Paloma and Borracho Amigo at The Skylark.
Location:  200 W 39th St, New York, NY 10018
These refreshing cocktails are perfect to sip on while unwinding on The Skylark's rooftop deck – set 30 stories above New York City. The Skinny Paloma features Olmeca Altos Blanco Tequila, Lime Juice, Grapefruit Juice, Fresca, Grapefruit Ribbon. While the Borracho Amigo has Tanteo Jalapeno Tequila, Agave, Pineapple Juice, Lime Juice, Del Maguey Vida Mezcal, Grilled Pineapple and Jalapeno. Enjoy your Tequila cocktail of choice alongside dinner bites like Mac & Cheese Cupcakes with smoked tomato chutney or Wasabi Crunch Calamari with a lime caper remoulade.
Paradise City at INTERSECT by Lexus
Location: 412 West 14th Street, New York, NY 10014
This upscale dining venue offers innovative cocktails that will commemorate the National Day perfectly such as the Paradise City made with Pisco, Reposado Tequila, Grapefruit and lavender.
Green Intensity and Mango 'Rita at STK Midtown.
Location: 1114 6th Ave, New York, NY 10036
This year, swap your classic margarita for something a bit more sophisticated (think tajin, basil and jalapeno. Add a spicy kick to a steam meal with the Green Intensity prepared with Don Julio Blanco, Fresh Lime, Jalapeno and basil. Or go tropical with the Mango 'Rita made with Volcan Blanco, Ancho Reyes Liqueur, Mango and Tajin.
Featured image courtesy Alexa Bendek.