It's hard to think of a better combo for a summer dish than spinach basil pesto, bright, juicy cherry tomatoes and squeaky fresh mozzarella. All tossed with al dente pasta. Caprese pasta is sure to be a hit.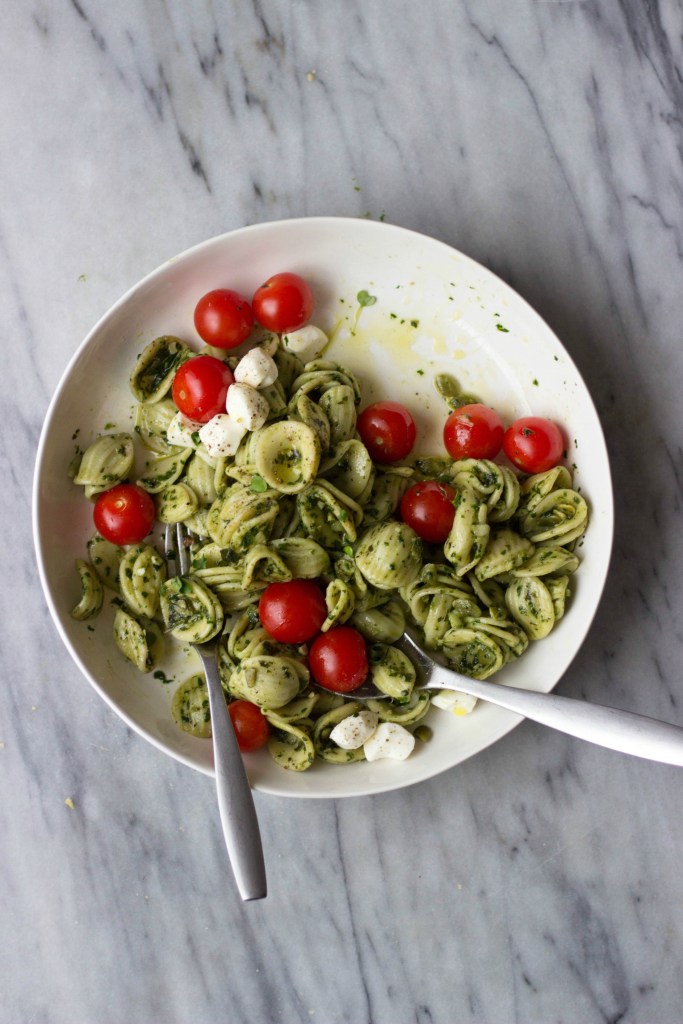 This is what I make when I'm in the mood to hang out on my back deck and sip a Summer Shandy while I grill some salmon to go with my Caprese Pesto Pasta salad.
Boy am I glad I made this pasta salad. I've been eating it for 4 days now, and I am not even close to being tired of it.
Of course you know I'm a huge pasta fan, especially orecchiette (ear-shaped pasta). I'm also a huge fan of pesto, and my secret to making a bigger batch without shelling out oodles of cash for more fresh basil is to add a few cups of spinach to the mix. Not only does this it provide loads of nutrition to the dish, but it adds bulk to the pesto without overpowering the flavor of the basil. I promise you the basil still totally shines through.
Also, I am a sucker for tiny little tomatoes that burst in my mouth when I bite down, so I load this pasta salad up with them, along with fresh mozzarella to make it officially a caprese salad.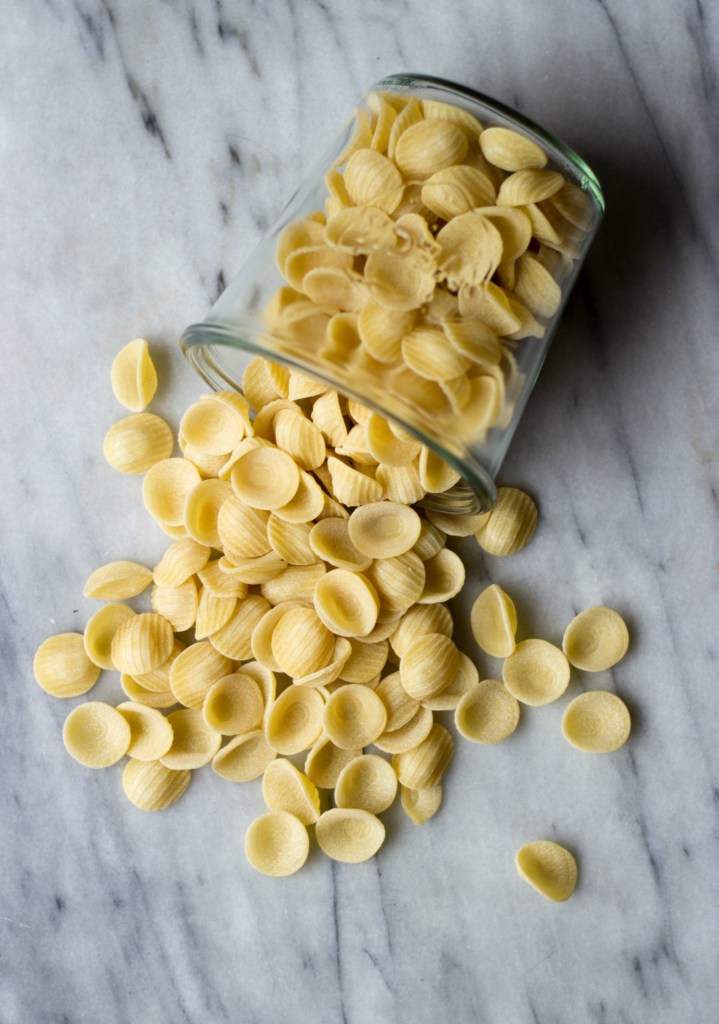 It seriously screams of summer.
Click HERE for the recipe.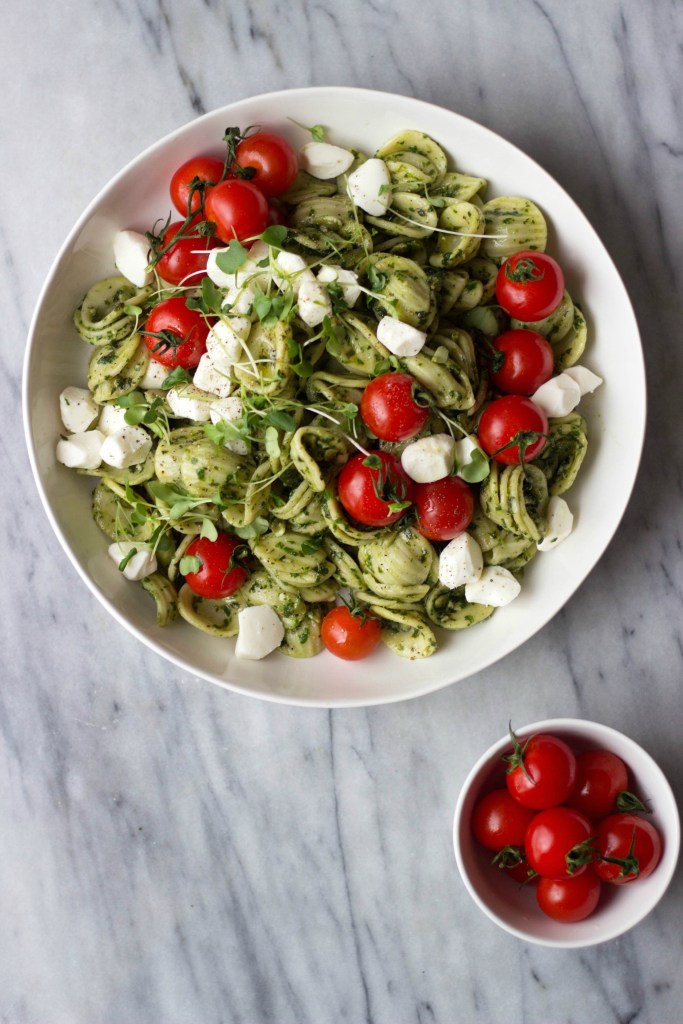 Julie Andrews
I'm Julie - The Gourmet RD - A recipe developer, food photographer, food writer/blogger, chef and registered dietitian. I make healthy food sexy and craveable! Simple, wholesome, delicious recipes from my kitchen to yours.