Get ready to refresh this summer with these iced tea recipes, and just in time for National Iced Tea Day on June 10th too.
With so many interesting and exotic leaves available from the far reaches of the globe, today's iced teas bring health benefits that have been relied on for centuries and awesome flavors. Here are three good-for-you iced tea recipes from Might Leaf Tea, made by the good folk at Peet's Coffee, to try this summer.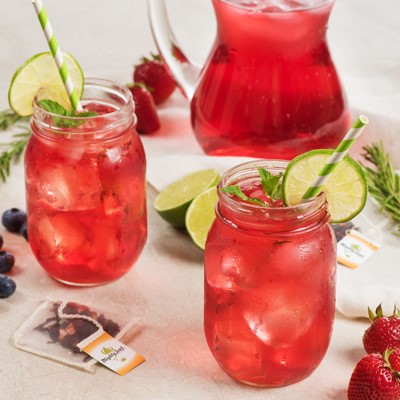 Wild Berry Blast
A refreshing and lush mix of elderberry, blueberry, and strawberry
Ingredients:
4 Pouches Wild Berry Hibiscus tea
1 large sprig Fresh Rosemary or 2 grams dried
2 limes juiced or 2 oz. lime juice 4 oz. Blueberry Vodka
8 oz. Ginger Ale
Simple Syrup
Directions:
Steep Pouches & Rosemary in 24 oz. 212° water 5 min.
Allow concentration to cool
Combine all ingredients in a pitcher and sweeten to taste
Pour into glasses over ice with lime wedge or mint garnish
Makes 1 Pitcher (40 oz. or ~5 servings)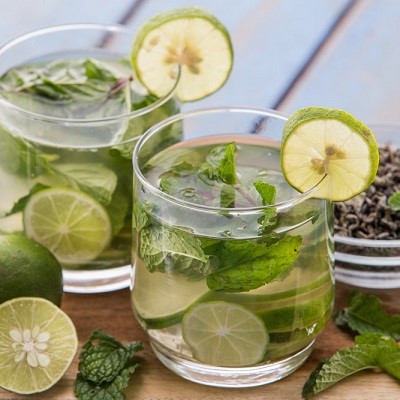 Iced Jasmine Lime
Smooth-tasting and beautifully aromatic.
Ingredients:
4 Pouches Organic Spring Jasmine tea
4 oz. Simple Syrup
16 oz. Limeade
Ice
Directions:
Steep Pouches in 24 oz. 200° water 4 min.
Allow concentration to cool
Mix in Simple Syrup & Limeade
Pour into glasses over ice
Garnish with sliced lime and mint leaves (optional)
Makes 1 Pitcher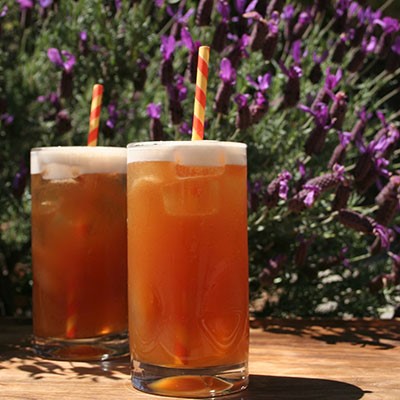 Ginger Peach Palmer
Like an Arnold Palmer, but better. You are going to want to make a whole gallon of this one.
Iced Tea:
1 Pouch Ginger Peach Iced Tea 1-Gallon
64 oz. (1/2 gallon) boiling water (212° F)
64 oz. (1/2 gallon) ice water
Ginger Peach Palmer:
6 oz (3/4 cup) prepared Ginger Peach Iced Tea
2 oz (1/4 cup) Limeade
1 scoop Peach Sorbet
Ice
Directions:
Steep Ginger Peach Iced Tea following the instructions on the package
Fill a cocktail shaker 3/4 with ice
Add remaining ingredients and shake until frothy
Pour contents into a tall glass and serve with a straw
Looking to add a kick? Mix in 1 shot (1 oz) of Vodka for a summery cocktail treat!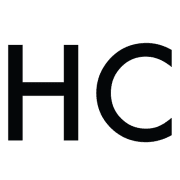 Honest Cooking
The Honest Cooking editorial team handpicks inspiring culinary stories to share with you that we think are beautiful. We strive to create an inspiring place for culinary exploration, salivating recipes, interesting personalities and stories.