Here's what Michelin Star European Chefs like Chef Andreas Bagh and Pasquale Palamaro enjoy eating at home and in the kitchen.
What was once a  tire company, helping guide French motorists is now exclusively devoted to celebrating the fine dining realm. The Michelin Star, an equivalent to the Oscars is the highly coveted accolade where many chefs spend their entire career vying for one. Their toil and sweat usually revolve around creating fancy multi-course meals that are critiqued and worshiped by many mouths.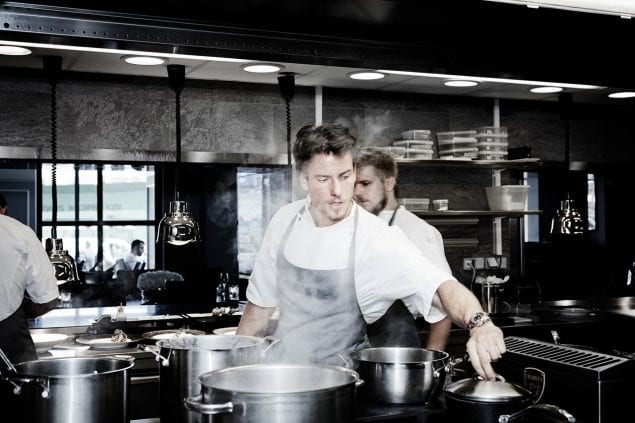 Ironically these world-class chefs with Michelin stars aren't too different from us when it comes to cooking dinners at home.  Here's an inside scoop of what Chef Andreas Bagh, Executive Chef at Marchal at the d'Angleterre hotel in Copenhagen. Pasquale Palamaro of the Michelin-starred Indaco restaurant at Regina Isabella in Ischia and Chef Hendrik Otto, Executive Chef at Lorenz Adlon Esszimmer at the Hotel Adlon Kempinski Berlin likes to prepare at home and in the kitchen.
What are your favorite dinner meals to eat at home and at the restaurant?
At home, I cook pasta—simple, quick and tasty. Cacio e pepe is a favorite!  At Marchal restaurant ( 1- Michelin star), my favorite of our signature dishes are the whole cooked turbot in turbotierre and the canard a la presse. – Bagh
At home, I cook a wide variety of dishes, but I make sure to always include fresh products. There is nothing like a simple pasta with some herbs and garlic, a bit spicy and a matching salad.  At Lorenz Adlon Esszimmer, one of my favorite dishes from our six-course tasting menu is a very simple potato dish, inspired by one of my favorite childhood meals. – Otto
Either at home or at Indaco, my favorite meals always include fish. Above all I love: Spaghetti with seafood and lemon zest – tuna with tomato, garlic and oregano and Caponata salad (with capers, olives, potatoes, onion, green beans and tomatoes – Palamaro
Share why this meal is your favorite?
Pasta was the first dish I learned to cook when I was three years old. And I have loved cooking it ever since.  At Marchal, I love the elaborate, tableside presentation of the dishes, the beautiful produce, the aroma of food getting prepared in front of you. – Bagh
The meals I love have two main ingredients: the uniqueness of the dish and its history. Both of these elements remind me of my childhood when my grandma started to "train" my tastes, cooking with so many original flavors – Palamaro
There are several dishes from my childhood that have touched me emotionally so they have made it onto the menu at Lorenz Adlon Esszimmer, albeit in a slightly different form. As children, we were very fond of roasting potatoes over the fire until they were lightly burned. Afterwards, we opened the potatoes and ate them. The potato dish we offer at Lorenz Aldon Esszimmer is also prepared on charcoal and then served with cream cheese, linseed oil emulsion and chives. Almost a childhood memory. 
The idea for another dish was created on a cozy November evening in the presence of my family. My brother-in law grilled pork skewers over the open fire with onions, bacon and paprika, so we named the dish "brother-in-law skewers." I was inspired by this evening and created a very similar dish consisting of Iberico pork, which sizzles on a mini charcoal barbecue and is served with a variety of different dipping sauces. Our guests can sprinkle the meat with beer, as my brother in law did at our barbecue evening in November. – Otto
What are the key ingredients  that make each meal special at your restaurant?
See Also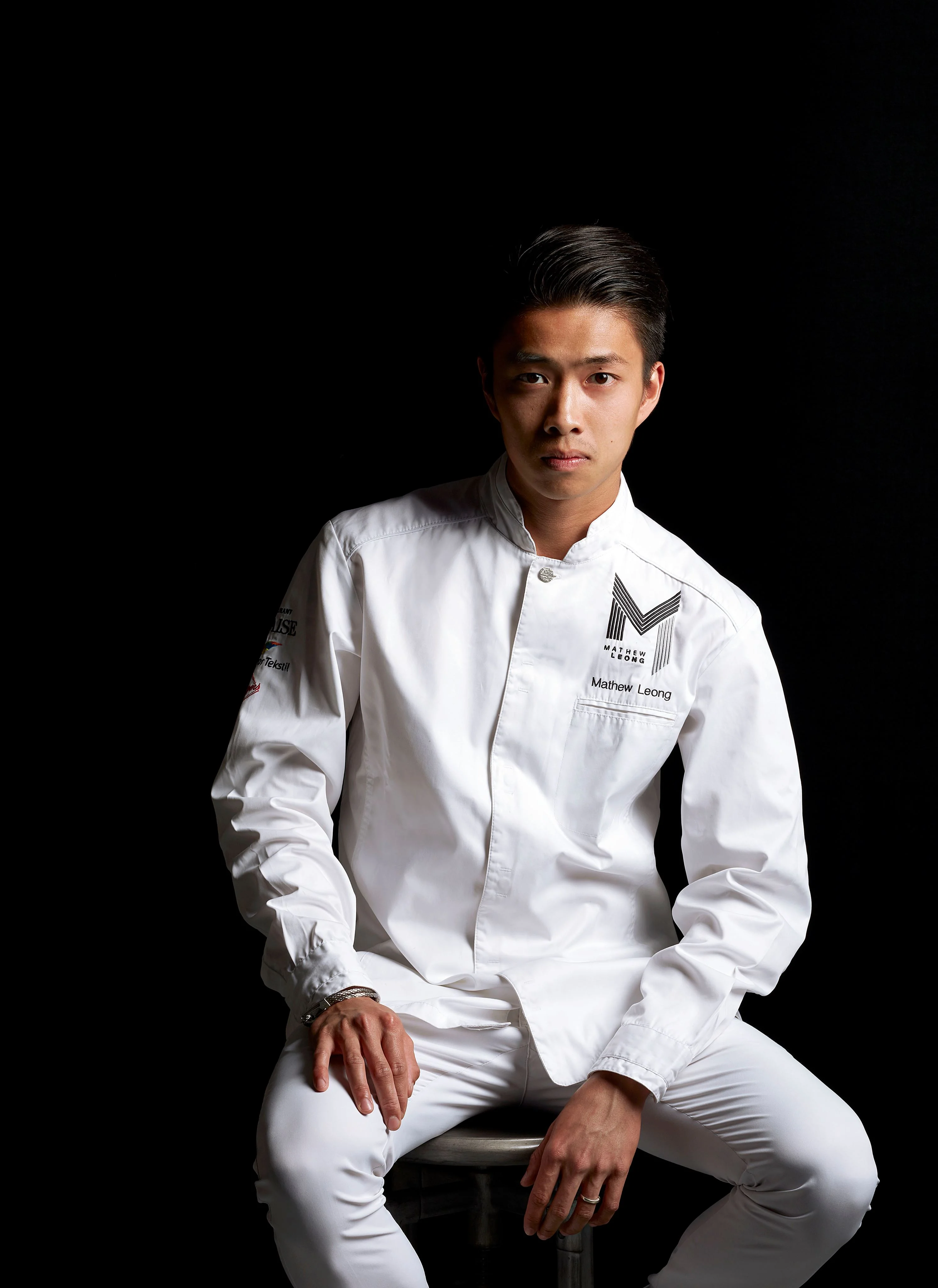 For the cacio e pepe: Homemade pasta, good cheese and fresh, coarsely ground pepper – simple!  The quality of the produce is key in all good dishes. At the restaurant, the key is a perfectly fresh turbot and free range duck. – Bagh
In my kitchen I will never cook without Extra Virgin olive oil, coarse salt and, above all, fresh ingredients. – Palamaro
Actually, there are really no special key ingredients that make each meal special; they're pretty basic ingredients. But in my kitchen, every ingredient and every product is handled with love and, above all, respect. It requires a certain passion and respect for craftsmanship, and it's my hope that you can taste that in every single dish that is served at the Lorenz Adlon Esszimmer. – Otto
How long does each meal take to prepare?
The pasta does not take more the more than 15 minutes, when I cook at home.  Cooking at Marchal is always more complicated. All sections of the kitchen work together in a synchronized choreography to execute the food. – Bagh
Even if Indaco is a gourmet Restaurant, my dishes are quite fast to prepare. As my dishes are based on fish, only a few of them require a long preparation. I am strongly convinced that fish does not need too much preparation or to cook very long, otherwise it will lose all its flavor and unique taste – Palamaro
The pure preparation time of each dish can take between one and four hours. However, in the restaurant kitchen, we also deal with processes such as fermenting individual ingredients and aging of different meats – all of which can take up to two months. There is a lot of planning and preparation time behind the process in the kitchen. – Otto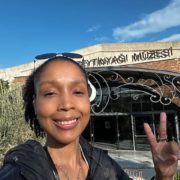 Alyssa Holder
Alyssa Holder is a writer specializing in food and travel topics since 2015.