Check out these helpful hosting tips from Clodagh McKenna, cookbook author, chef and dinner party superstar. These often overlooked dinner party details will make your next hosting gig a success.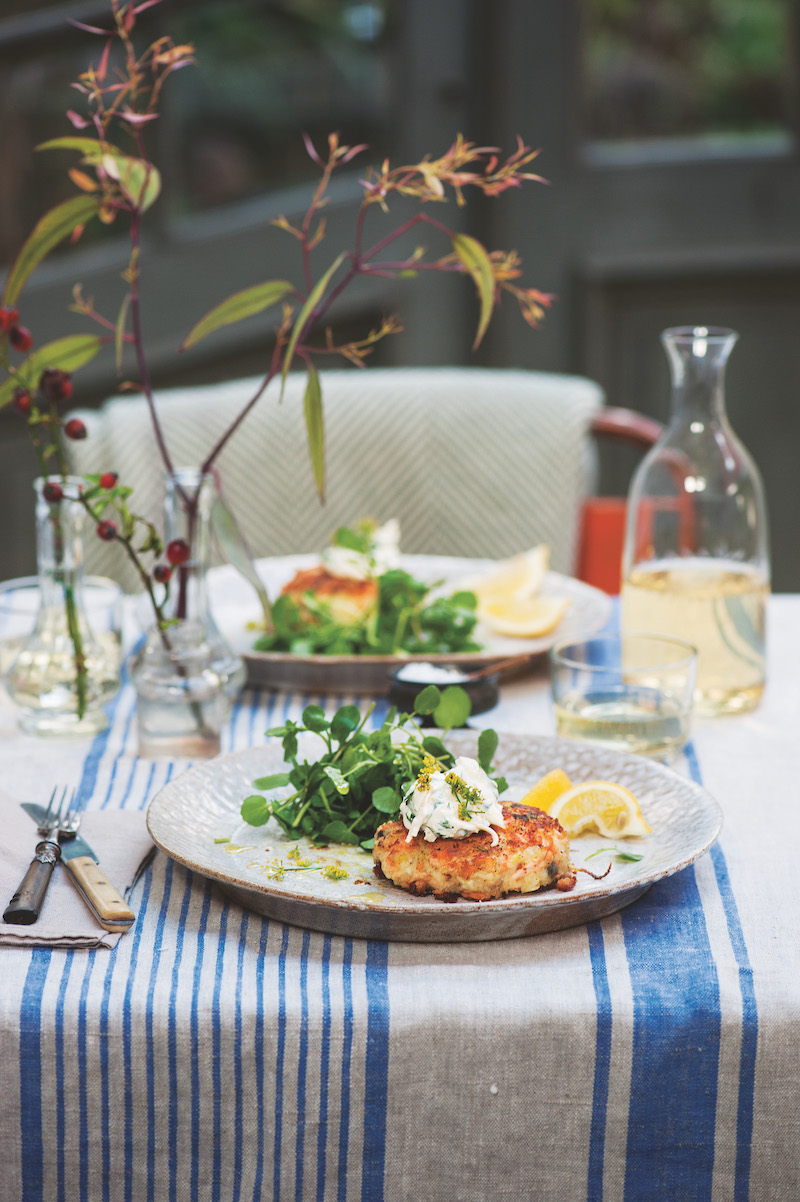 Salmond Fish Cakes with Horseradish Cream
Often dubbed the Rachel Ray of Ireland, Clodagh McKenna, now residing in London, is a chef, author, restauranteur, dinner party superstar and more. Clodagh released a new cookbook, Clodagh's Suppers: Suppers to Celebrate the Seasons this March. If you love hosting dinner gatherings, this book is for you. If the idea of hosting your loved ones for dinner makes your frantic, this book is also for you.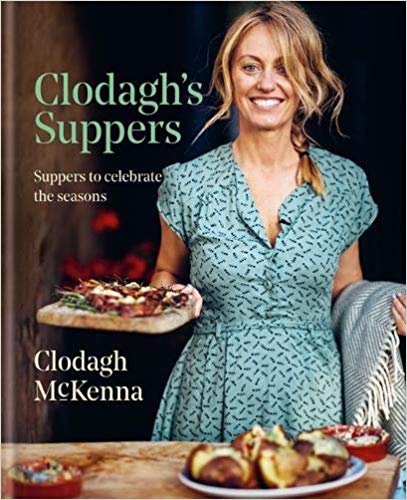 Each chapter is focused on recipes and hosting ideas for each season. These get-togethers range from casual weeknight dinner to happy hours and special occasions.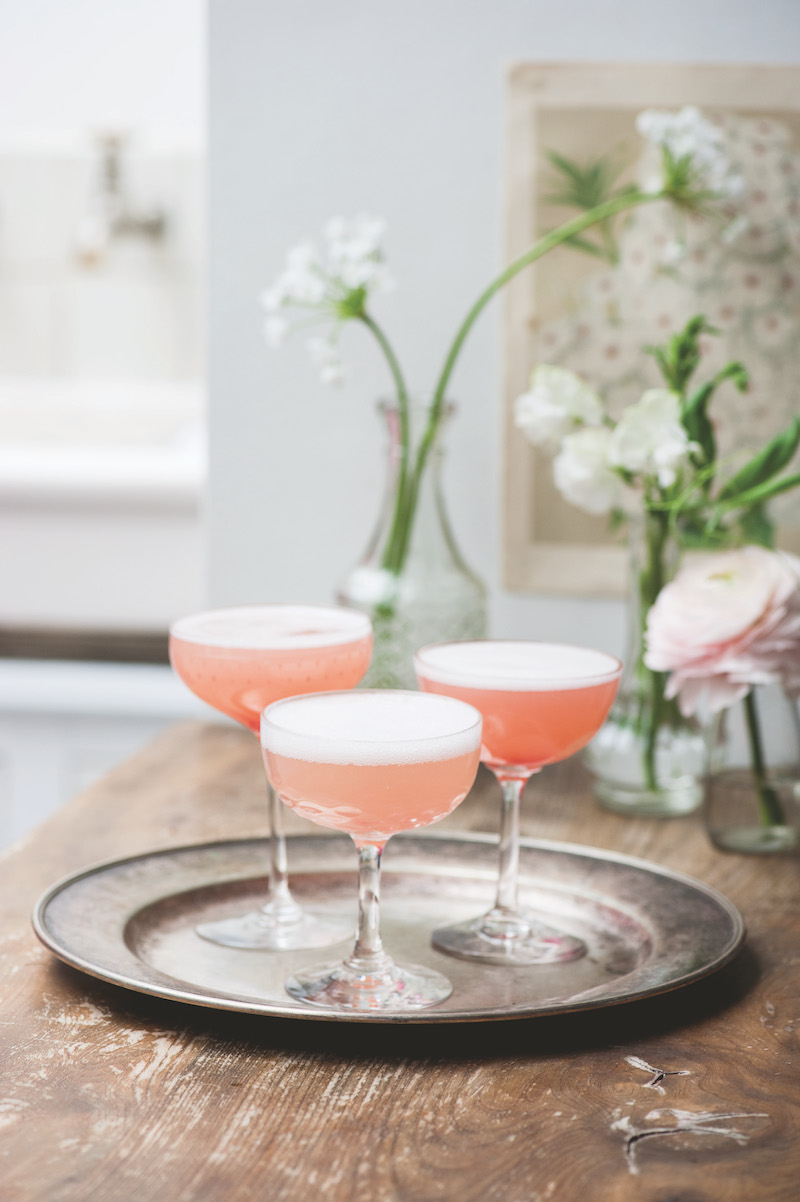 Sparkling Rhubarb Cocktail
Think About the Season
This may seem like a no brainer, but before she plans a menu, Clodagh always writes out a list of foods that are currently in season to get her ideas flowing. If that's not something that comes naturally to you, Google it! Clodagh also helps us out in each season's chapter by featuring produce that is availble during that time of the year.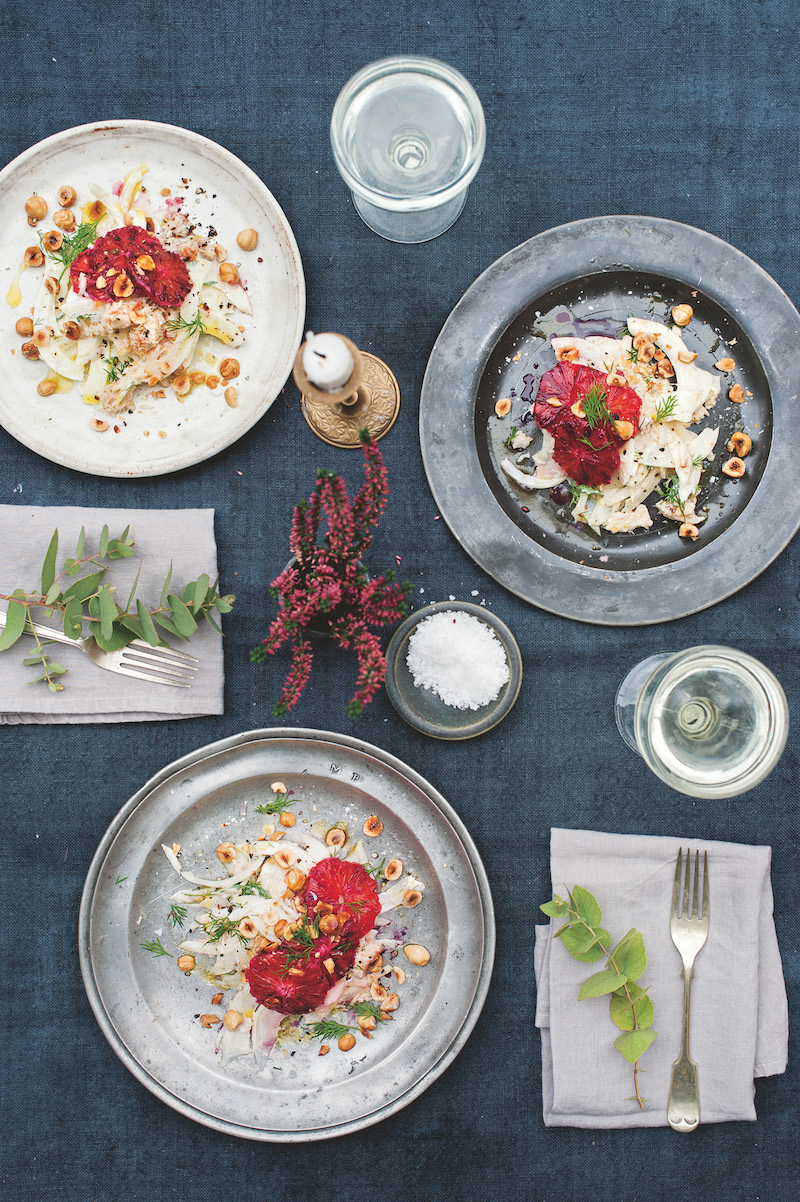 Crab, Blood Orange, and Fennel Salad
Count Your Dishes
Too many times we have been left counting forks and digging in the buffet to pull out extra plates mere minutes before our guests arrive. Just like making a grocery list is part of the cooking routine, Clodagh suggest making counting dishes, flatware and glasses well ahead of time part of the hosting routine. P.S. It's ok to mix and match plates and glasses!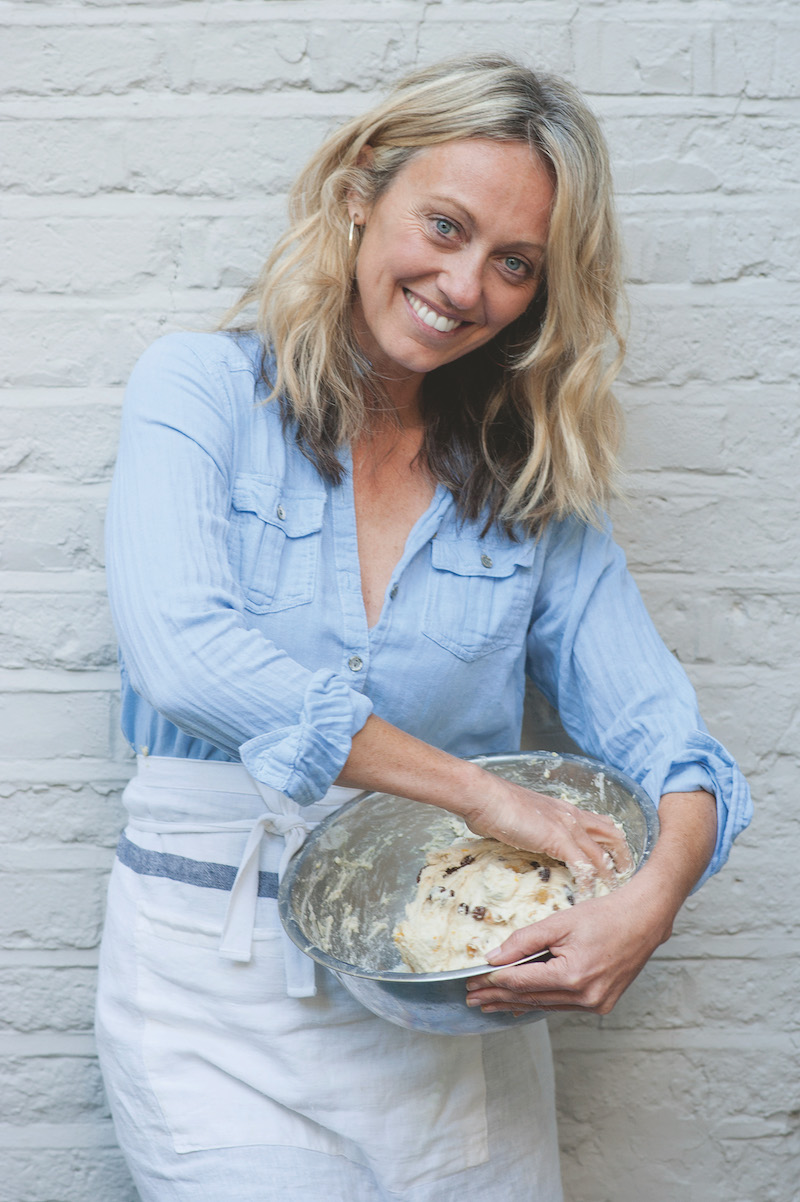 Make (at least) Two Playlists
There's nothing worse than awkward silences at dinner parties, playlists help take care of that. If you don't want to make a playlist, peruse on Spotify for a few good playlists that you can simply hit play on before your guests arrive. Clodagh suggests having one more mellow playlist and one more upbeat."I like to have three playlists ready- something jazzy or motown (Nina Simone is a favorite or nothing beats Buena Vista Social Club) for cocktails upon arrival, something more folksy such as Hozier for supper, and post-supper, the playlist should be either fun sing-alongs or for dancing- Tina Turner is always on my list."
See Also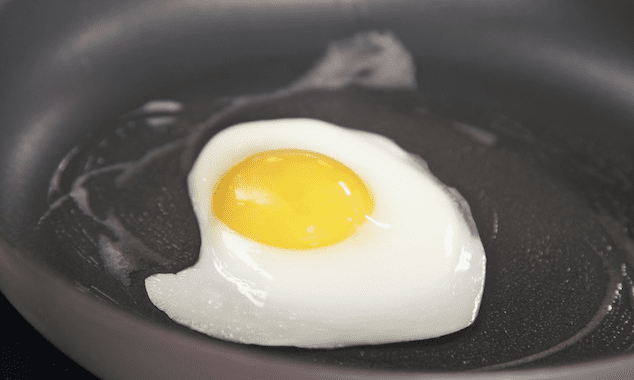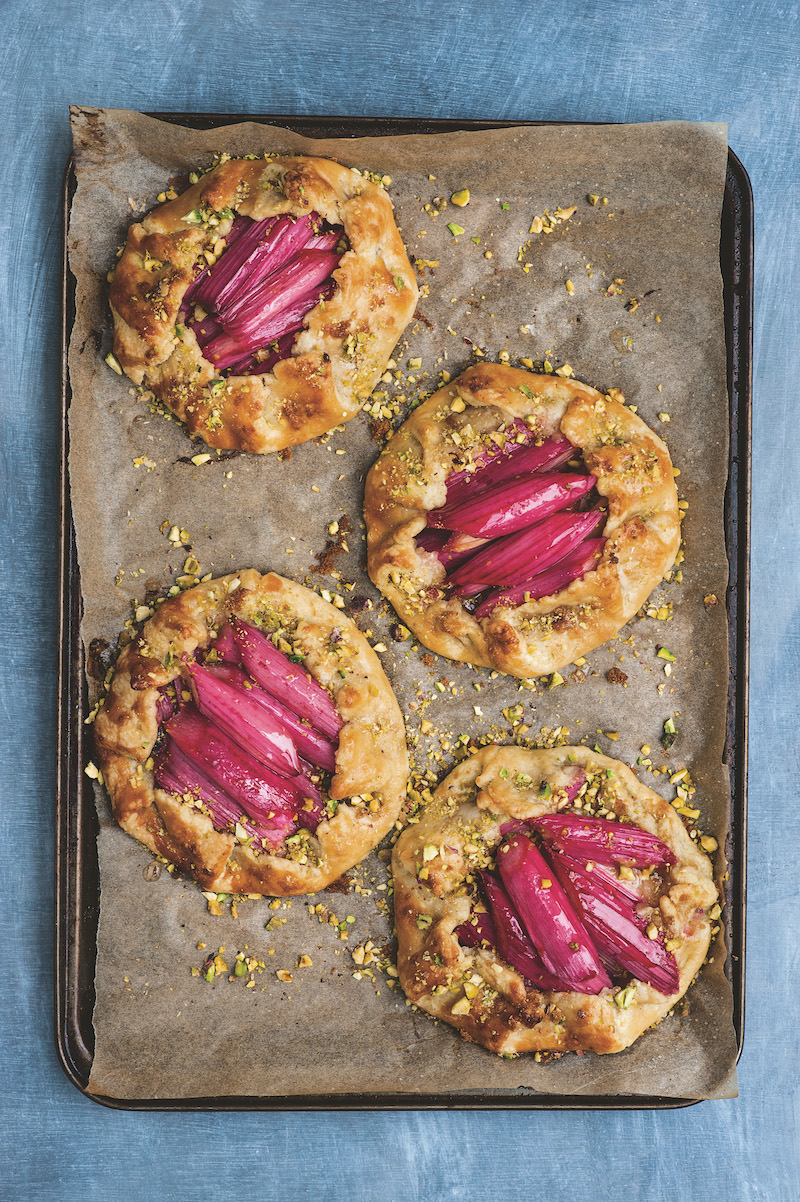 Rhubarb, Rosewater and Pistachio Galettes
Add a Menu to the Table
Just like a few fresh flowers (Hey Trader Joe's, thanks for coming in clutch with the affordable flowers!) can brighten a simple table setup, a hand written menu in the center of the table can add a touch of extra care to the scape. Use a simple notecard or make a table tent. Your guests will truly appreciate being able to take a peek at the menu before the food is served and will love referencing it as they eat. A menu on the table is especially helpful for less adventurous eaters. It provides them with ease rather than shrouding the coming meal in mystery.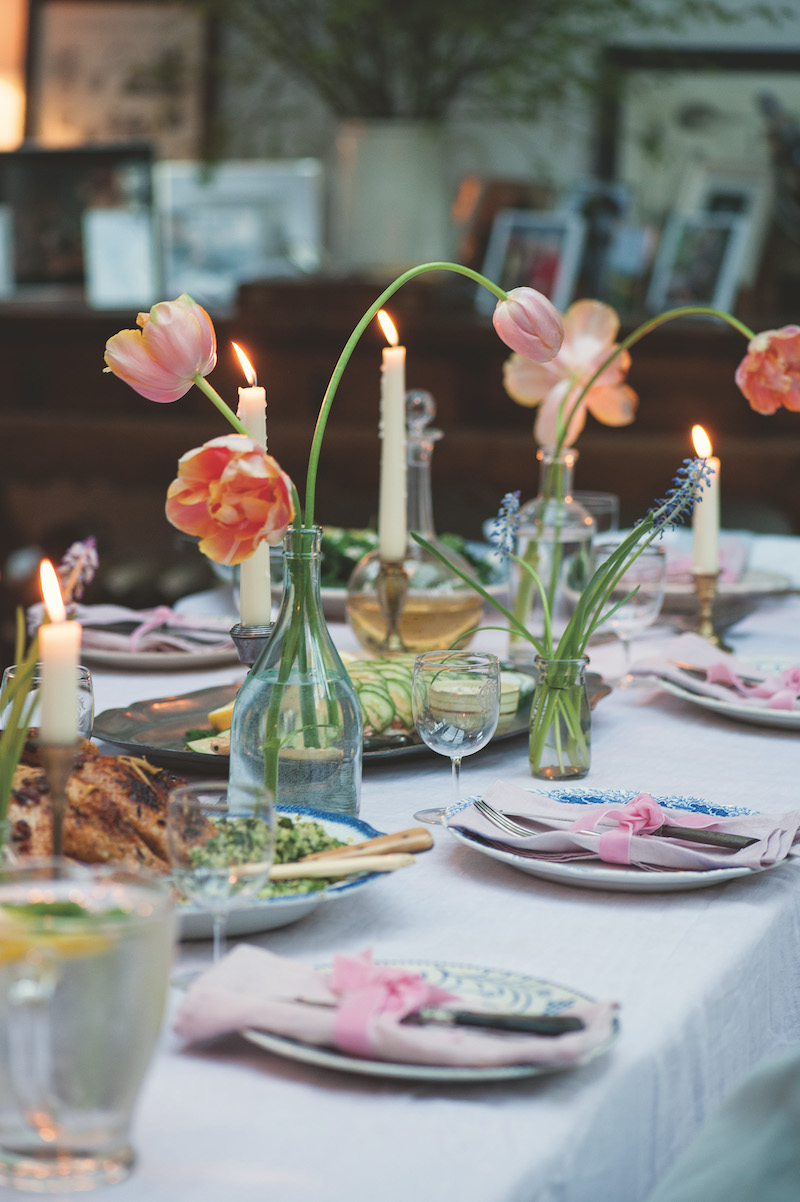 Dining Outside? Plan for a Temperature Drop
If you're hosting a dinner outside during the warmer months, Clodagh suggest draping a shawl or blanket over each chair. Not only does it add a pop of color to your table, but it makes sure your guests are comfortable, without having to awkwardly ask for a blanket, as the temperature drops at night.
Clodagh's Suppers by Clodagh McKenna © 2019 Kyle Books, and photographs © Dora Kazmierak. No images may be used in print or electronically, without written consent from the publisher.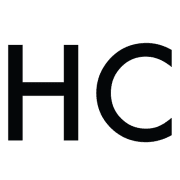 Honest Cooking
The Honest Cooking editorial team handpicks inspiring culinary stories to share with you that we think are beautiful. We strive to create an inspiring place for culinary exploration, salivating recipes, interesting personalities and stories.