If you are a hardcore kombucha fan, than you've probably heard of the LA-brewed Health-Ade kombucha before. They have a serious arsenal of flavors to keep out tastebuds happy. We checked in with the team to try a few fun flavors and fell for these delicious recipes featuring their Cherry Berry. Feel free to try the recipes with your favorite flavor instead!
The Cherry Berry kombucha adds a boost of probiotic goodness and a hint of bubbly tang. It even adds in an essential bright sweetness when paired with fresh berries.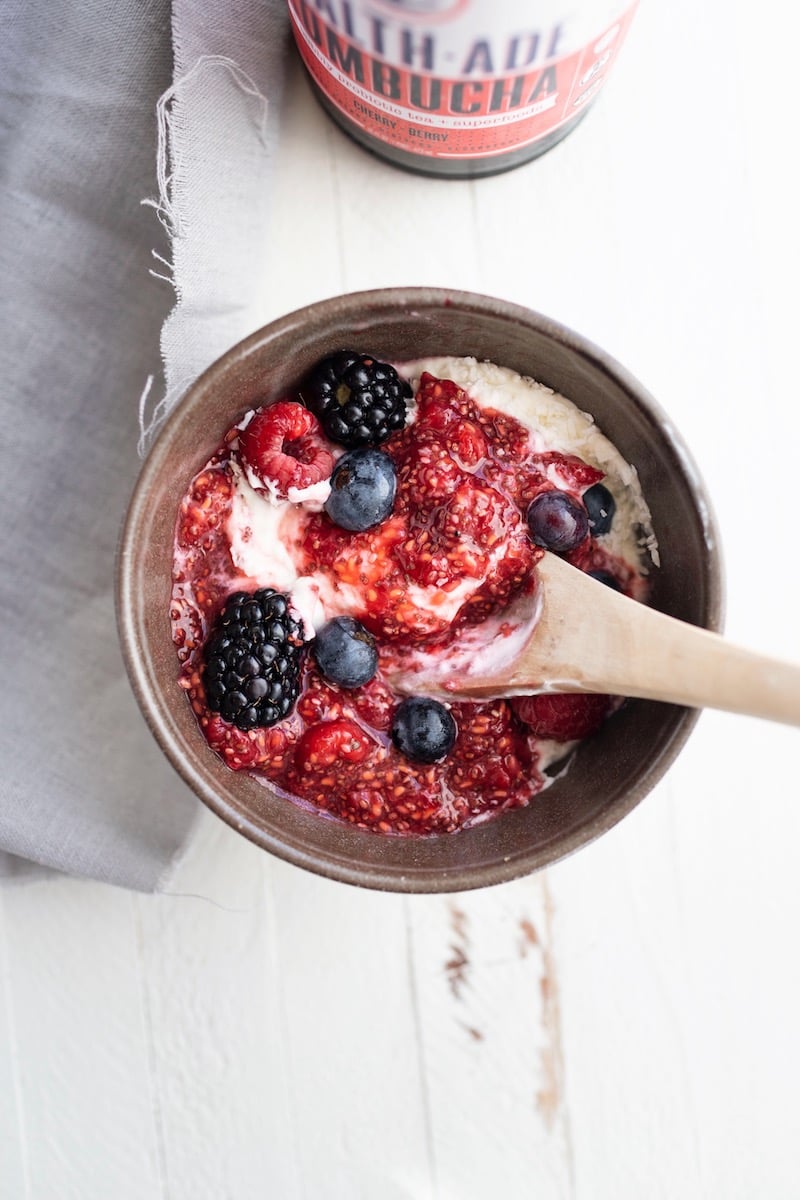 Health-Ade Cherry Berry Chia Seed Jam

Health-Ade Cherry Berry Chia Seed Jam
Ingredients
2 cups fresh berries (raspberries, blackberries, sliced strawberries, etc.)
1 Tbsp. chia seeds
3 Tbsp. Health-Ade Cherry Berry Kombucha
Instructions
Add berries to a small bowl. Use a fork to mash until berries are broken down.
Stir in chia seeds and kombucha.
Let jam sit for 5 minutes, stir, and let sit an additional 10-15 minutes, or until thickened.
Store berry chia seed jam in an airtight jar in the refrigerator, where it will keep for up to 3 days. Enjoy!
Notes
Use your berry chia seed jam in overnight oats, on yogurt bowls, with pancakes and waffles, and eaten straight from the jar with a spoon!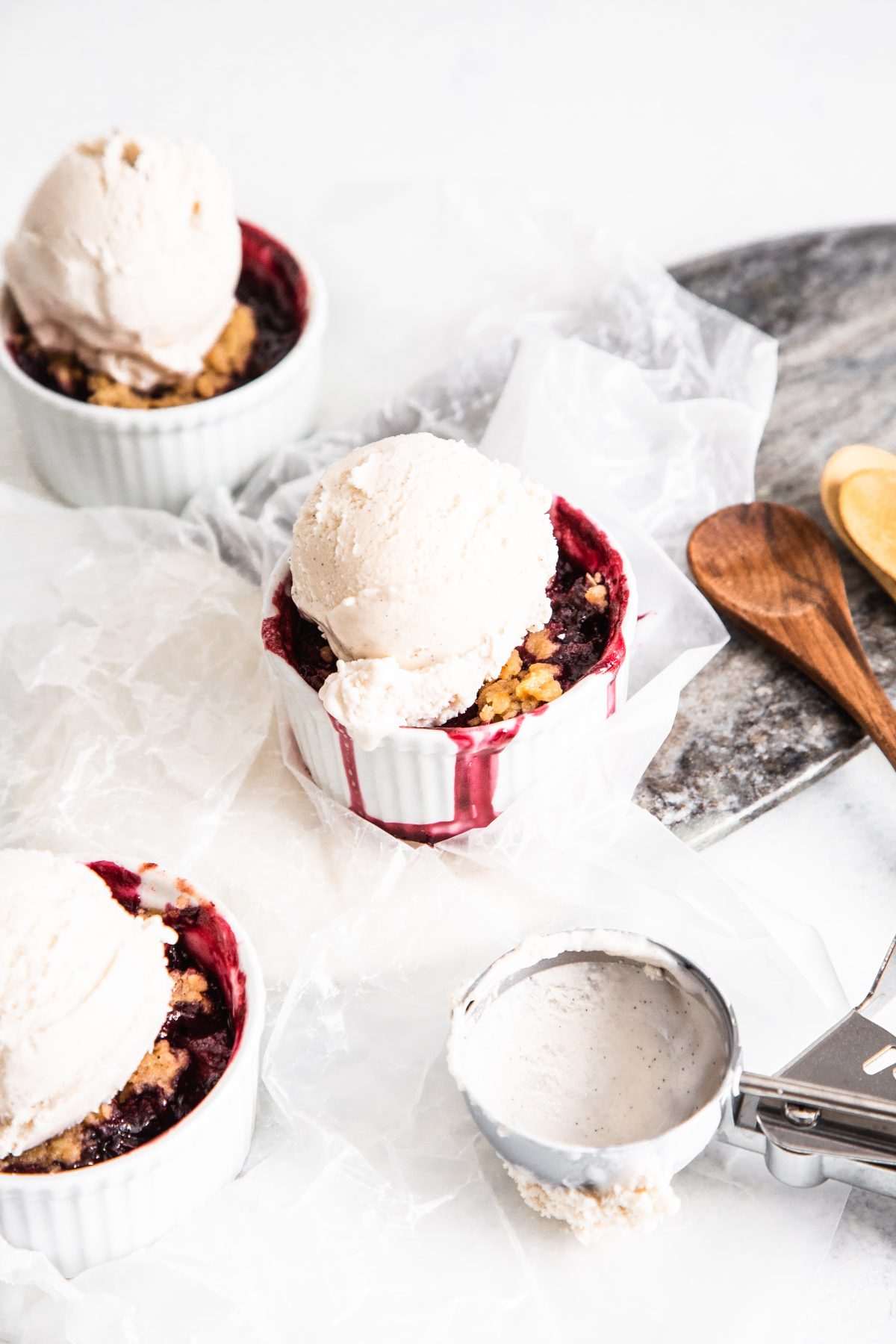 Health-Ade Cherry Berry Cobbler
Health-Ade Cherry Berry Cobbler
Ingredients
Filling Ingredients:
¼ cup of Health-Ade Cherry Berry kombucha
¼ cup of coconut sugar (granulated is fine too!)
2 tbsp of cornstarch
Juice of ½ lemon
¼ tsp of lemon zest
1 cup of frozen or fresh cherries
½ cup of strawberries (fresh or frozen)
½ cur of blueberries
Topping Ingredients:
¼ tsp of ground cinnamon
½ tsp of vanilla extract
1 tbsp of oats
1 tbsp of gluten free flour blend
2 tsp of vegan butter
Instructions
Preheat your oven to 350° F and grease your 3 ramekins
In a small sauce pan on low heat, add your kombucha and let reduce, you will start to see bubbles and keep your heat on low.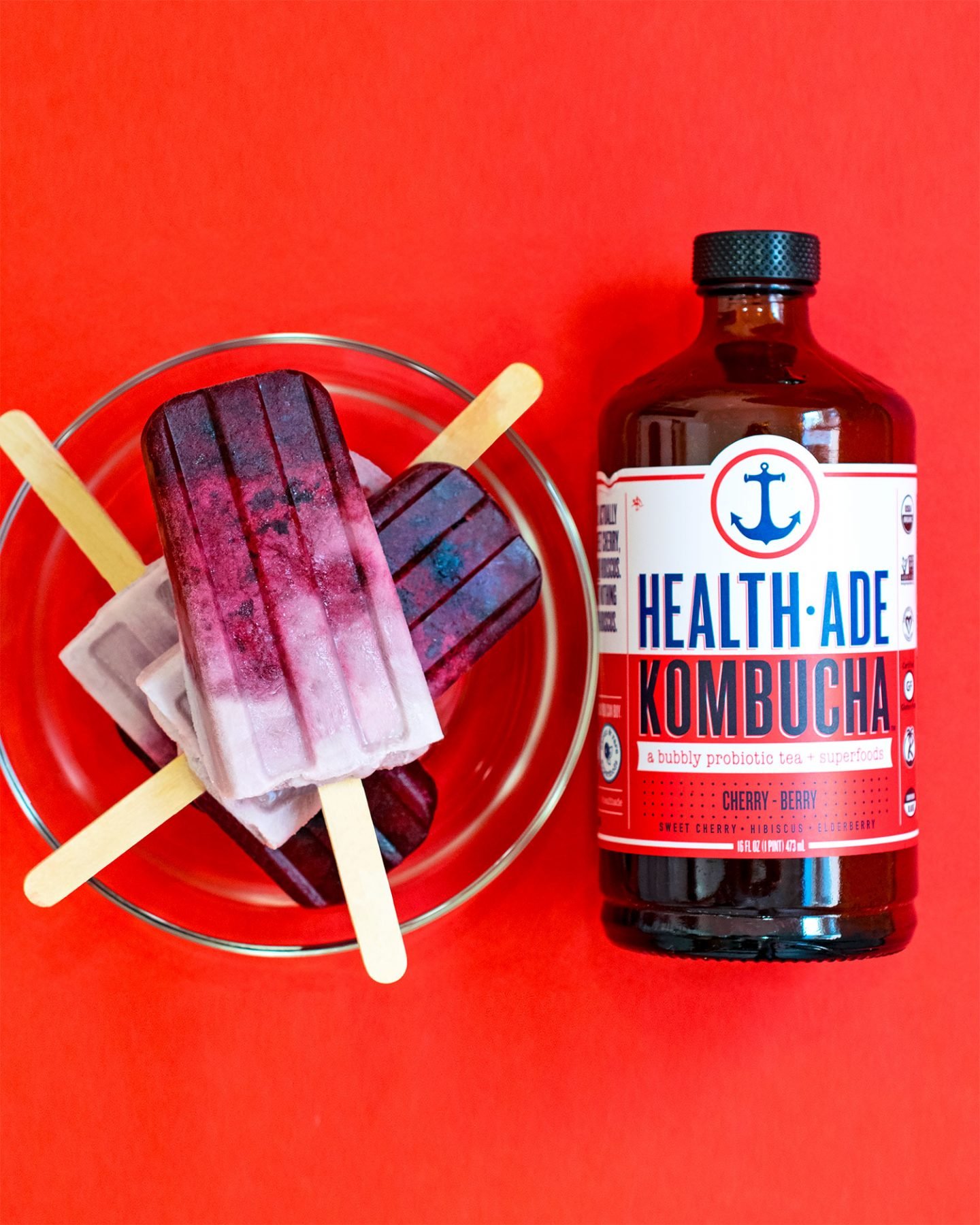 Health-Ade Cherry Bomb Pop
Health-Ade Cherry Bomb Pop
Ingredients
1½ cups frozen cherries
3 tbsp honey
½ cup Health-Ade Cherry Berry kombucha
1½ cups full fat coconut milk
½ tsp pure vanilla extract
pinch (or two) of sea salt
3 oz. good quality dark chocolate, melted
Instructions
In a medium-sized pot, combine the cherries and 1 tbsp honey over medium heat. Cook, stirring regularly and breaking down the cherries with the back of your spoon, until mixture thickens slightly and becomes jammy.
Transfer cherry mixture to a small bowl and allow to cool.
In the same pan, combine the coconut milk, vanilla extract, remaining 2 tbsp honey, and sea salt, and cook over medium-low heat just until warm and fully combined. Remove the pan from the heat and set aside
Add the ½ cup cherry berry kombucha to the cooked and cooled cherry mixture, and whisk gently until just combined. Carefully divide the mixture between a 10-pop popsicle mold. Gently spoon the cooked and cooled coconut milk mixture over the cherry mixture in each popsicle mold, allowing the two to naturally swirl as you spoon it in. Add popsicle sticks, and freeze the cherry berry bomb pops until fully frozen–at least 6 hours or overnight if possible.
Remove popsicles from the mold, and drizzle with melted chocolate to make them extra celebratory. Carefully place popsicles on a cold sheet pan covered in parchment paper or foil, and return to the freezer until chocolate is set and pops are once again frozen solid.