Fresh and colorful, Baar Baar restaurant in NYC shares two Indian-inspired summertime chutneys. Transforming the average chip and dip combo featured at the standard grill outs into the stars of those summer soirees.
Similar to tomato salsa, ranch dip, or melted cheese used to elevate foods flavor, chutneys are the flavor-saver of Indian cuisine. Ranging from sweet, spicy, chunky or smooth, these dips from Baar Baar are typically paired with kulcha an Indian bread but can be used with a variety of foods like chips and vegetables for a boost of flavor.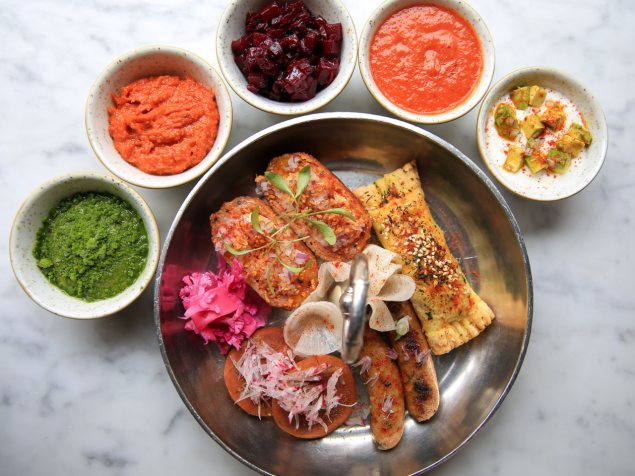 Using ripe avocado, green chilli, zesty turmeric, fenugreek, caraway, mustard oil and fresh yogurt. Consider the Avocado Achar and Yogurt chutney an Indian version of guacamole combining. Indian spices and yogurt create this bright dip, and you can turn up the heat by adding more red chili powder and chopped green chilies.  Chef Sujan Sarkar at the lively, modern Indian gastropub BAAR BAAR in NYC serves this flavorful chutney with freshly-made Papad for dipping.
Baar Baar's Avocado Achar and Yogurt
Ingredients
 1kg Raw Avocado
100 grams Green Chilli
40 grams Red Chili powder
20 grams 2 Caraway seeds
20 hms Fenugreek seeds
20 grams Cumin seeds
200 ml Lemon juice
50 hms Turmeric powder
Salt to taste
100ml Mustard Oil
500 grams Yogurt
50 grams sugar
Instructions –
Take Pan once heated add mustard oil
Add caraway seed, fenugreek seeds & cumin seeds sauté till crackled
Then add red chili powder and turmeric powder and cook with little waterOnce cooked for about 10 min keep it aside for cool down
Then take entire mixture into airtight container add avocados and lemon juice and let it ferment for 5 days.
Take yogurt add sugar Wisk it nicely pour into small serving bowl then add fermented avocado pickle on top .
Serve with any hot serving
Whereas the distinctive Tomatillo and Green Mango Chutney is comprised of eclectic ingredients like green mangoes, mango chunda, vine-ripe tomatoes and onion seeds. Similar to its salsa equivalent it is suggested to pair this chutney with papad, tacos, tostadas, enchiladas, or just grab some chips and take a dip.
Baar Baar Tomatillo and Green Mango
See Also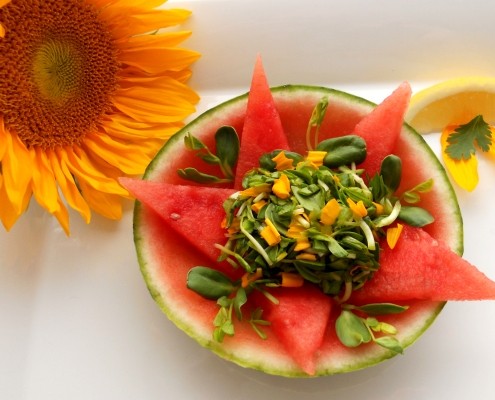 Ingredients: –
 1kg Tomato 1 kg
200 grams Green Chilli
400 grams Green mangoes
10 sprigs Mango chunda
Salt to taste
40 grams Caraway seeds
100ml Oil
40 grams Onion seeds
Instructions: –
Take Pan once heated add oil
Add caraway seed and onion seeds sauté till crackled
Then add tomatoes and rest of the ingredients cook with little water
Once cooked for about 30 min keep it aside for cool down
Mix with mango chunda (ready made sweet mango pickle)
Blend into rough texture.
Serve with any hot serving.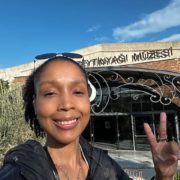 Alyssa Holder
Alyssa Holder is a writer specializing in food and travel topics since 2015.