It always feels like Parisians have it all together. They clothes are top notch, they're cultured, they eat, make and serve the best food. Laurent Buttazzoni has put out a cookbook complete with tips so that at least we can nail the cooking and entertaining part of being a Parisian. Checkout these tips from Diner à La Maison: A Parisian's Guide to Cooking and Entertaining at Home.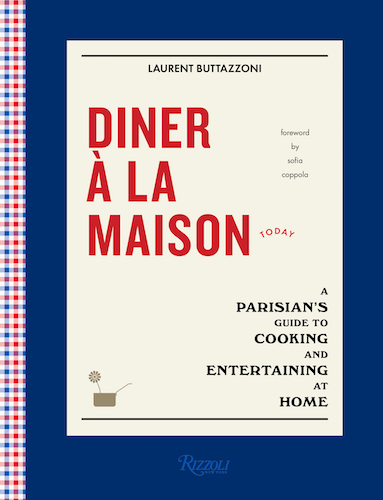 Laurent Buttazzoni is a celebrated French architect, interior designer and loved host of the Parisian dinner party scene. He knows what is needed to put on a perfect dinner party that doesn't send you into a frenzy beforehand.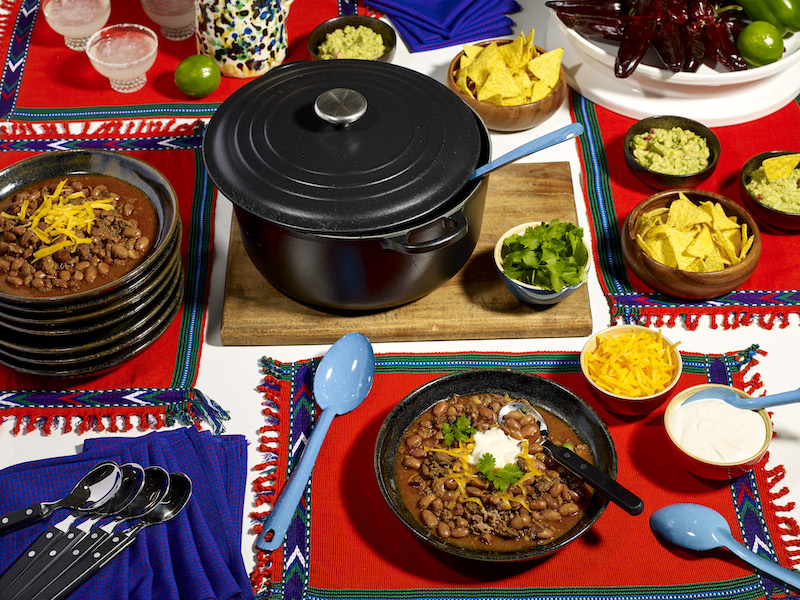 Mercedes Chili Beans: A perfect dinner party idea with guacamole and margaritas. Everyone will want an invite.
The pages of his new book are filled with simple, yet colorful and elegant table settings and foods, shot right in his home. The recipes feature easy weekday hits, seasonal tips, and guides to more extravagant weekend holiday meals, each with decor suggestions for the table. Plus, there's a super helpful shopping guide so you can see what a Parisian keeps in their pantry, no matter your budget.
Practice Makes Perfect
For the first dinner you host, start with a weekday recipe, even if it is a Saturday night. Similarly, keep the table simple with a solid set of white dishes, cloth napkins and perhaps a vase of flowers. You can slowly amp up the complexity of the decor and the dishes as you become accustomed to hosting.
Buy the Best Ingredients Your Budget will Allow
Maybe you're not looking to splurge on steaks that are $20 a pop, but you can buy fresh vegetables and great bread, for example. Simple and flavorful ingredients go a long way.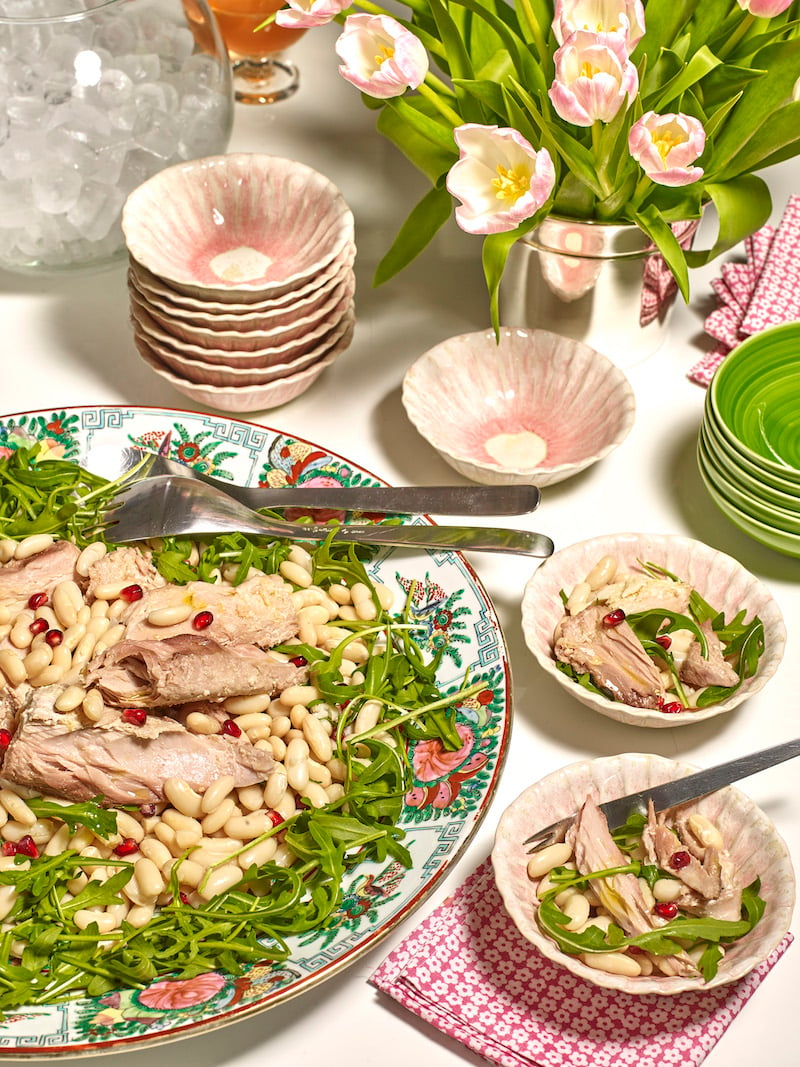 Slow-Cooked Bonito Salad with White Beans: A great meal for a hot summer evening or served at a luncheon.
See Also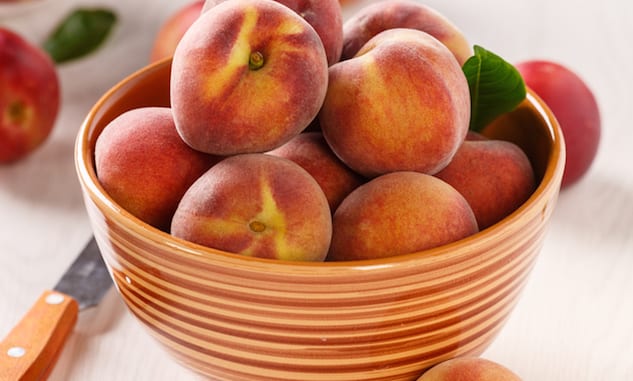 If a Guest Asks What to Bring…
Take them up on it! They're offering to make your hosting job easier. Be specific about the best item that will go with the meal, they will appreciate the direct suggestion and the ability to contribute.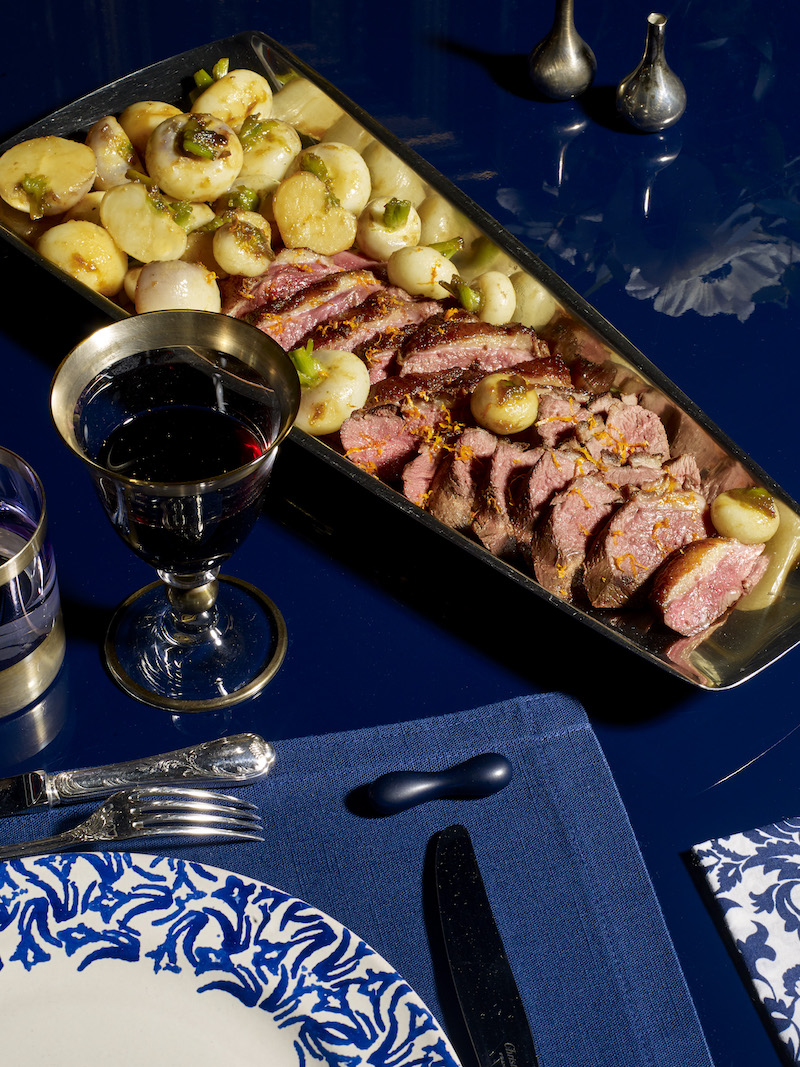 Duck Breast à L'Orange: A perfectly hearty meal served with bread and an endive salad.Check out the recipe below!
Print

Duck Breast à L'Orange
---
Author:

Laurent Buttazonni
2

large duck breasts

½

unwaxed or organic orange (juiced, with peel finely chopped or grated)

4 tablespoons

honey
Salt and freshly ground black pepper
Turnips
2 1/4

pounds 1 kg small turnips

2 tablespoons

butter

3 tablespoons

honey
Salt and freshly ground pepper
---
Instructions
Begin heating a skillet. Using a sharp knife, make several incisions in the skin of each breast in a criss-cross pattern (be careful not to cut into the flesh).
When the skillet is nice and hot, sear the duck breasts skin side down. Cook for about 15 minutes, spooning off the fat as it melts. Turn the duck breasts over and cook briefly, about 3 minutes. Remove from the skillet and allow them to rest under aluminum foil for 10 minutes.
Cut each breast widthwise into 6 slices.
The skillet should still be hot: pour in the honey and then the orange juice and zest, and return to low heat. Stir until the ingredients come together smoothly to form a sauce.
Place the duck slices on a serving platter and pour the sauce over them.
Serve the duck breast slices hot with the caramelized sauce, accompanied by the caramelized turnips.
Turnips
Peel and trim the turnips, leaving about ½ inch (1 cm) of the green stems. Halve any large turnips. Place them in a pot and half-cover with water. Cook over a medium heat until the water has evaporated and the turnips are tender but not too soft, usually about 15 minutes.
Reduce the heat and melt the butter in the pot to coat them. Stir in the honey, season with salt and pepper, and allow the turnips to caramelize gently before serving.
Note: Turnips may be prepared ahead of time, saving the final step of the honey glaze until just before serving with the duck.Instead of a classic dessert, I like to surprise my guests with a selection of cheeses served with dried fruit, candied quince paste, and fruit jams.
Category:

Main

Cuisine:

French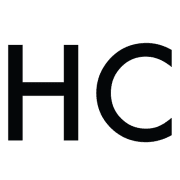 Honest Cooking
The Honest Cooking editorial team handpicks inspiring culinary stories to share with you that we think are beautiful. We strive to create an inspiring place for culinary exploration, salivating recipes, interesting personalities and stories.