If you're looking for Father's Day inspiration, listen to chefs. What better place to find inspiration for Father's Day—or pretty much any holiday—than from chefs? To help plan the celebratory day, these Executive Chefs from some of the top resorts in Puerto Rico, Panama City, Mexico, and more share their favorite Father's Day traditions, which most are centered around delicious meals, of course.
Executive Chef Hector Prieto of Caribe Hilton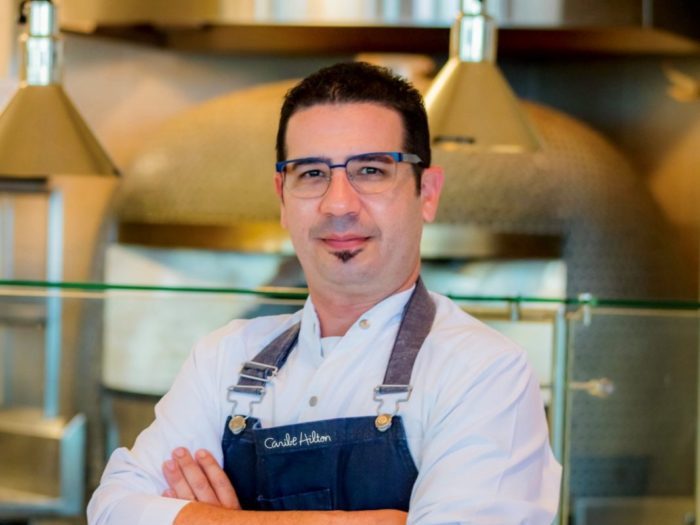 Dish: On my island, we love pork; it is part of our culture. In our culinary traditions, pork always stands out; I will say it is the protagonist of each dish and helps curate flavors and textures. The home-cooked recipe will be a roasted pig with a crunchy texture outside and juicy meat inside or some rice & beans with pork fat for more flavor.
Restaurant: Any restaurant at Caribe Hilton will be my number one, but I prefer to sit down at Caribou, where I can enjoy the tropical ambiance that perfectly blends with beach views and ocean breeze. Locally, I enjoy any European dishes that are part of our cultural heritage. These include Chotis en Avila for Spanish cuisine, whereas Marmalade for a more playful and sustainable food experience. As for drinks, during a beach day, nothing is better than a local beer. I also enjoy wine pairing, and for spirits, vodka, gin, and whiskey are my top ones. After work, I prefer vodka with local squeezed juice, sparkling water, and a splash of lime or whiskey with fresh coconut water.
Activities/Destinations: I would say that Puerto Rico offers many experiences. Whether its diving into waterfalls, enjoying the beach or as simple as driving around the coast. Meanwhile, for activities, extreme sports are my passion. I like visiting rural areas with my dirt and track bike or playing paintball with friends and family.
Executive Chef Juan Manuel Guizzo of W Punta de Mita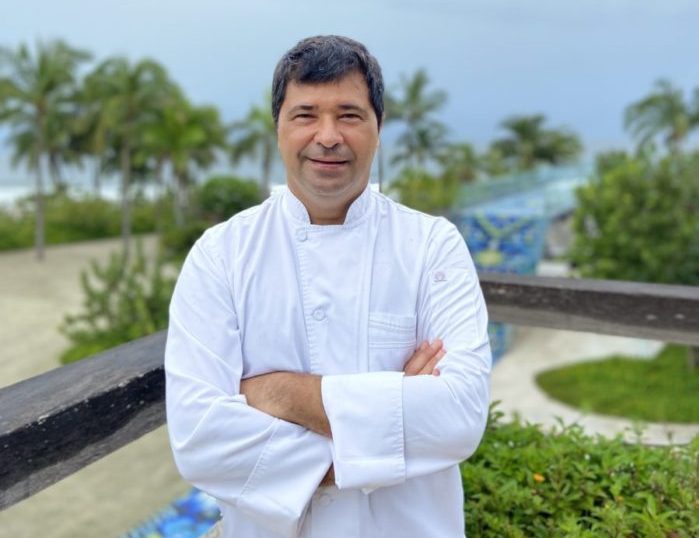 Dish: A traditional one: Tagliatelle, fresh Pomodoro, basil, olive oil, black pepper, Parmesan cheese. 
Restaurant:  In my hometown: La Brigada, Buenos Aires Argentina. The food is decadent. Whereas for drinks, a glass of red wine or a margarita. 
Activities/Destination: A relaxing day on the beaches of Riviera Nayarit. I'm fortunate to work at one of the best beaches in the area at W Punta de Mita. 
Executive Chef Henrique Sparrow of Sandals Royal Curaçao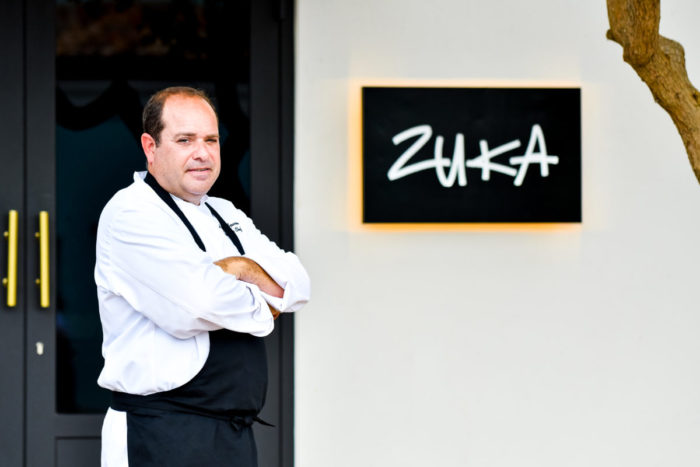 Dish: Ajiaco Soup isa hearty soup made of different kinds of potatoes, chicken, and various herbs — it's Sunday soul food in a bowl. 
Restaurant: Mosa/Caña offers some of the island's most fantastic food and cocktails. The menu is an international fusion with Latin and Caribbean flair in a setting that's as colorful as the menu. The ceviches and tacos are a must, and they're best especially when paired with a signature spicy cocktail.
Activities/Destination: A stroll through colorful Willemstad is always an excellent way to spend Father's Day, surrounded by the colorful architecture and Caribbean breeze, while exploring what's new at the markets and local shops. A dip in one of the island's diverse 35 beaches will always work into a leisurely Sunday.
Executive Chef David Izquierdo, The Santa Maria, Panama City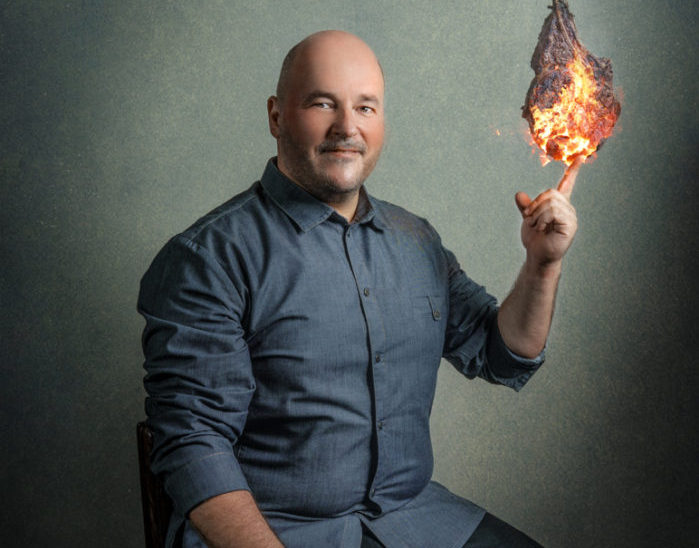 Meal: Paella Valenciana, a traditional Valencian dish, is one of my all-time favorite home-cooked meals, which I enjoy preparing and sharing with my family.
Restaurant: Makoto Restaurant in Panama City is one of my favorite places to eat. It specializes in Japanese cuisine, from Sushi to Robata, and its Sake selection is one-of-a-kind. For cocktails, a frozen margarita with savory Mexican tacos on the side.
Activities / Destination: Running outside is one of my favorite activities since it allows me to get some exercise, all while enjoying the beautiful scenery and fresh air. I've visited Thailand several times and am always blown away by its delectable cuisine, fascinating culture, and stunning islands where travelers can relax on the beach. 
Executive Chef Eric de Maeyer of Corazon Cabo Resort & Spa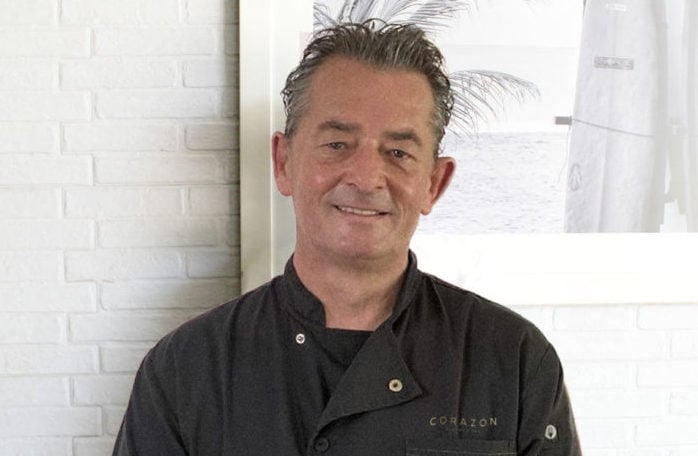 Dish: Seafood Risotto with chipotle, cilantro, and Tequila. 
Restaurants: Arzak Basque cuisine (Spain), Sibau: international haute cuisine (Monterrey Mexico), Bandoneon: Argentine Cuisine (Cancun Mexico), Benoit and Balthazar: French Bistrot Cuisine (New York), Chez Vincent: Belgium Bistrot Cuisine ( Brussels Belgium), Boia De ( Modern American dishes) and Bourbon Steak (Miami), Mama's Garden: Pitas & Shawarma (Antwerpen Belgium), and Joe's Seafood, Prime Steak & Stone Crab (Chicago) 
Activities/Destination: Painting art in my private studio or drawing comic strips. When visiting the United States,  Chicago, New York, and Miami. However, in Europe, Belgium and the South of France and for an exotic location, Bora-Bora.