This Easy Strawberry Chocolate Chip Nice Cream is the perfect treat. It is so creamy and delicious and made with almond milk.
I've been craving lots of comfort food this week! This Strawberry Nice Cream tasted so delicious to me when all I wanted was a bowl of ice cold ice cream. I add in the chocolate chips for a bit of extra sweetness and chocolately flavor.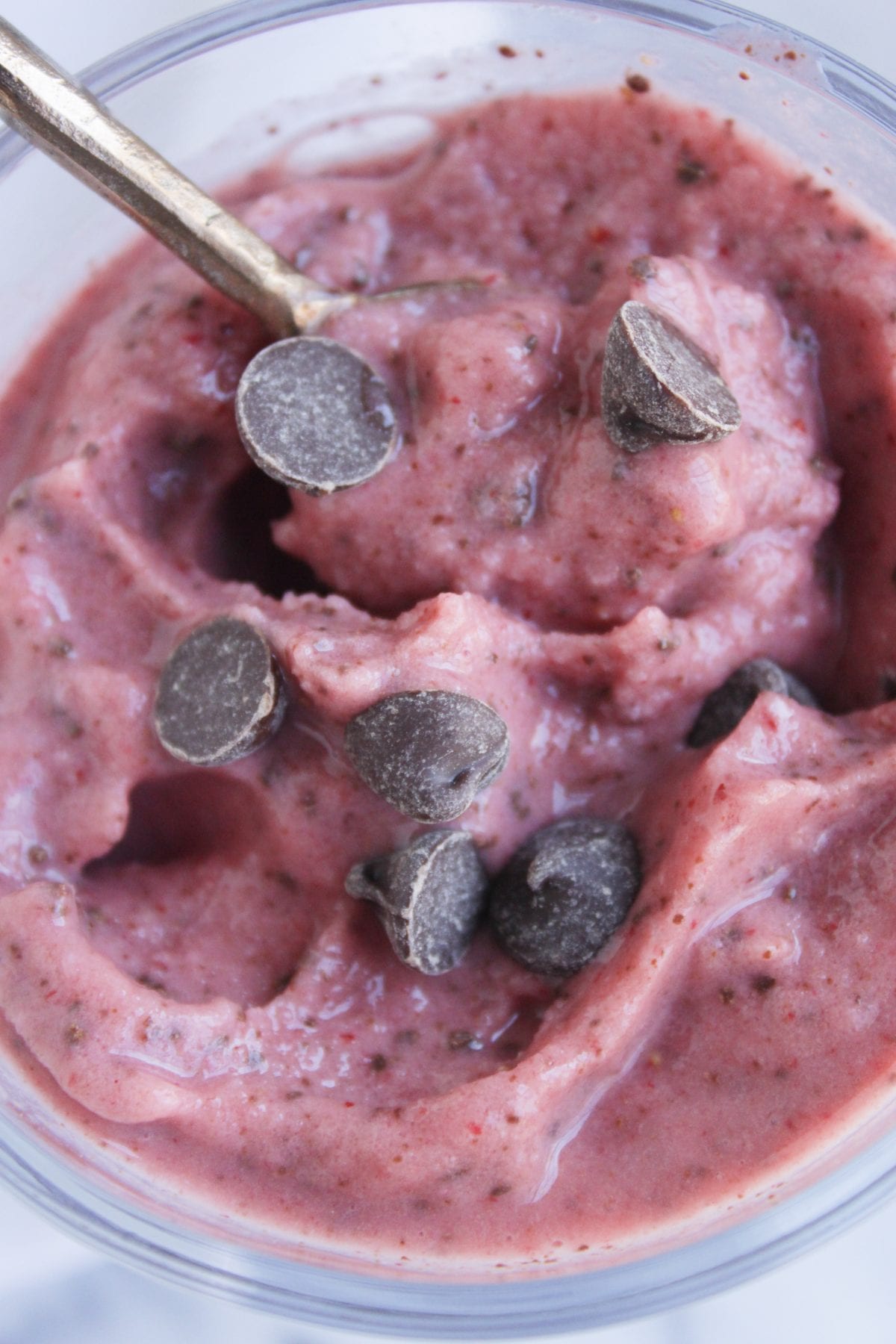 This is the perfect treat on evenings you want a little something sweet after dinner. It's not overly sweet but just enough to curb your sweet cravings.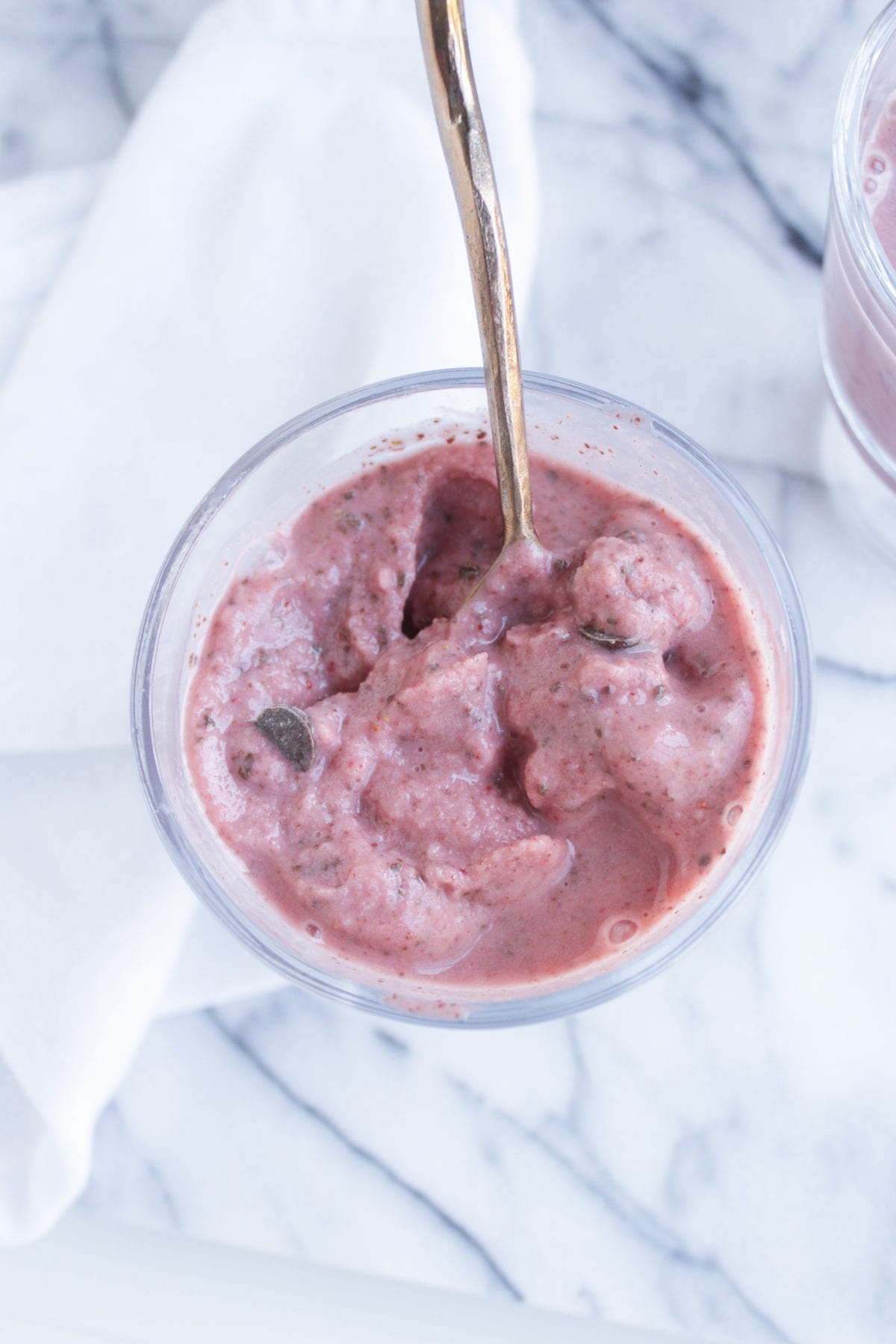 Easy Strawberry Chocolate Chip Nice Cream
Ingredients
1 cup almond milk
½ banana, frozen
1 cup strawberries, frozen
2 tablespoons chocolate chips
Instructions
In a blender or nutribullet combine all the ingredients and blend until smooth and creamy.
Serve and garnish with additional chocolate chips if desired.