There are a couple of things you can be certain of when visiting the West Village of Manhattan, NYC. The neighborhood's charm, with its noble brownstones and tree-lined unnumbered streets, will at some point have you questioning whether or not you've been walking in the right direction. Part of the distraction will be the plethora of quaint restaurants and bars offering a variety of cuisines in the area (here Filipino burritos and farm-to-table dim sum can be found on the same block). But if you want more familiar fare, done well, you can also be certain that the West Village won't leave you disappointed. Upright, a favorite neighborhood brew house, is just a stone's throw away from those fusion eateries and has recently gone through some significant upgrades.
Though Upright can still pride itself on its impressive list of American craft beer, the "brew house" recently dropped that designation from their official name after adding a list of spirits, spritzes and creative cocktails to their menu.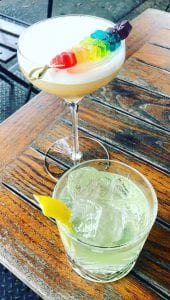 The Althea, a refreshingly piquant Mezcal drink, is mixed with Chartreuse and Bianco Vermouth giving the smoky cocktail herbal tones that would compliment nearly every bar food.  For a sweeter, more festive cocktail order the Dancing Bear. Topped with frothy egg-whites, the bourbon drink is mixed with apricot liqueur, lemon cordial and garnished with a rainbow of gummy bears that nod to the neighborhood's historical stonewall riots. If somehow you forget about Upright's brew house origins, you'll be quickly reminded by the friendly servers' and bartenders' impressive knowledge of their beer offerings and what they'd pair well with should you ask. Their brew proficiency is even more notable when you see their extensive selections on tap, in bottles and in cans.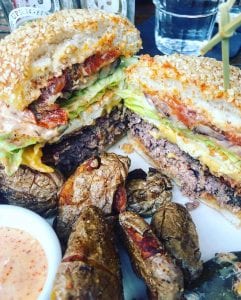 Along with the new revamped drink menu, Upright has overhauled their food menu with the help of consulting chef Phillip Kirschen-Clark (The Milling Room, Café Cluny, Mother's Ruin). Chef Kirschen-Clark has kept some of Upright's signature dishes like their dry-aged beef burger for good reason. It is as juicy and satisfying as any burger should be (especially when topped with bacon and a fried egg). I highly recommend ordering it with the smashed fingerling potatoes – crispy well-seasoned skin add the perfect texture to the creamy potato inside.  I only intended to eat one, but ended up leaving none on the plate.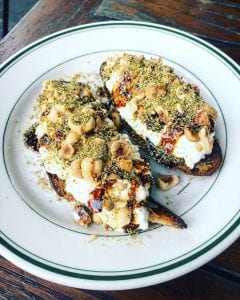 Chef Kirschen-Clark has also added dishes that will easily become new bar favorites. The Burrata Toast topped with hazelnuts, date syrup and fennel pollen was a surprisingly light appetizer packed with complimenting flavors and textures.  The Lump Crab and Roasted Tomato Dip isn't the most photogenic appetizer, but the undeniable flavors of both the crustacean and charred fruit made up for its blasé appearance. It only made sense to serve the dip with house made Old Bay pita chips.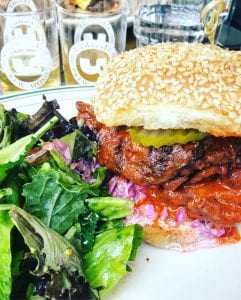 See Also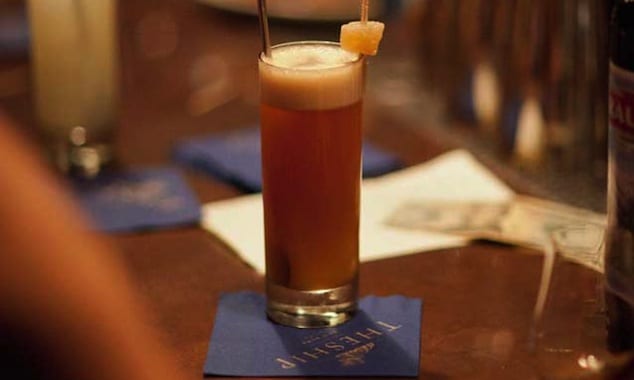 Of all the new items on the menu, the one that I found went well with all the craft beers I tried, was the new Nashville-style Hot Chicken Sandwich. The large piece of perfectly fried chicken was slathered in a slightly tangy, definitely spicy sauce that relied on the bread & butter pickles, slaw and a swig of beer to balance the bold bite. This finger-licking addition to the menu is sure to be a go-to item for brew-lovers with strong palates.
If you find yourself in the West Village (intentionally or because the numbered streets decided to suddenly get names) navigate yourself to Upright and check out the upgraded version of the beloved neighborhood bar and restaurant.
Upright is located at 547 Hudson Street (at Perry). The restaurant which has outdoor patio seating can seat up to 44 people. A cozy downstairs private party room for up to 30 people is also available with no fee to rent.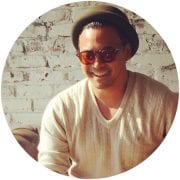 jordi adiao
I learned early in life to embrace your awkwardness... now, are you going to eat your chicken skin?