Have a comforting breakfast today with hash browns, rich gravy, and runny yolk eggs.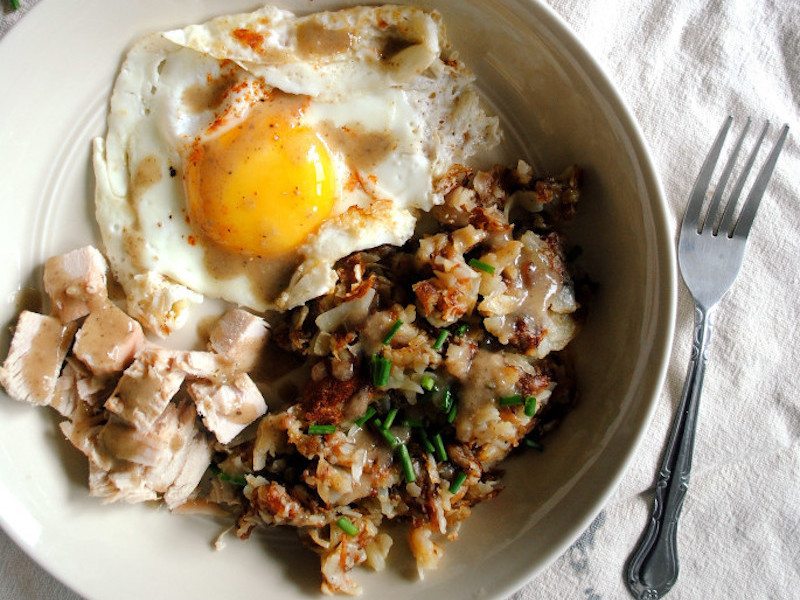 I've currently got a bit of the post Thanksgiving blues. Soon it won't be acceptable to spend my day in sweatpants and eat plates of turkey and pies. My favorite holiday is over and my stash of leftovers is quickly diminishing. Before I gobble everything up, I want to share a quick breakfast recipe with you that involves Thanksgiving leftovers.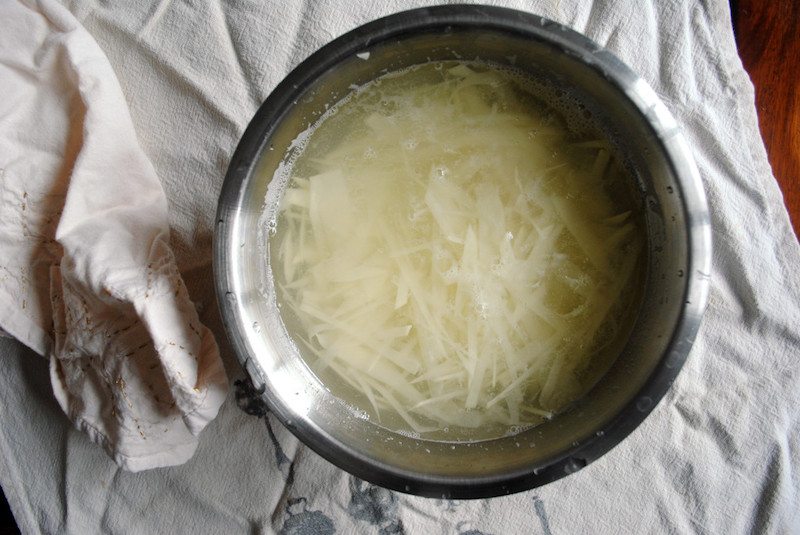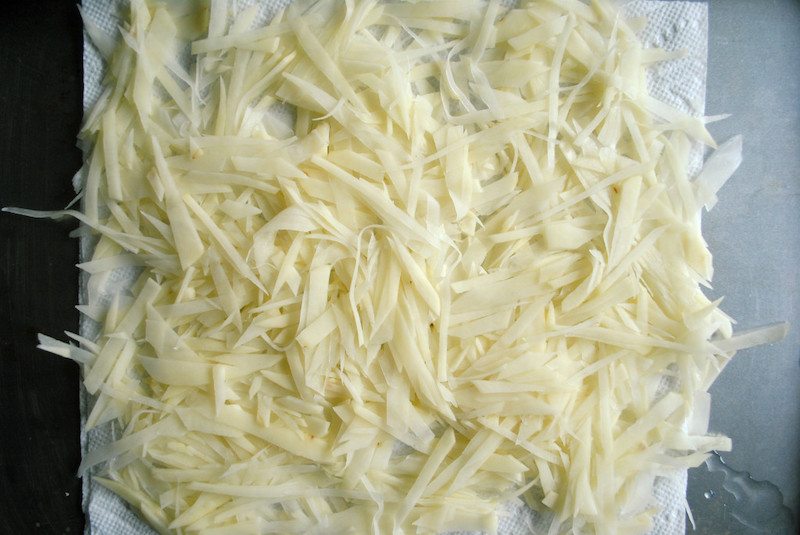 To me, hash browns will always remind me of McDonald's. Back then, I knew it was going to be a special day if I woke up early enough to grab a breakfast sandwich, orange juice, and a hash brown from the double golden arches. Now, my relationship with fast food is very different. I like my potatoes and hash browns a little more rustic. Hash browns, I've discovered, are incredibly easy to make as long as the prep work is done correctly. Rinse, repeat, and dry. Potatoes like to be shampooed, too.
The cook time will vary depending on the preferred texture of the potatoes – the longer you cook and turn the potatoes, the more it will become crisp. It will also depend on the size of the skillet – I have an 8? skillet and I did have to flip the potatoes more often to cover more ground.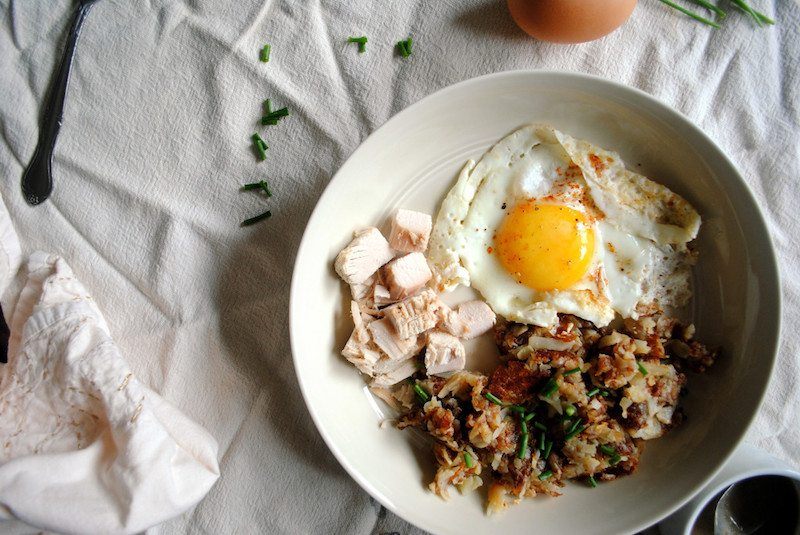 See Also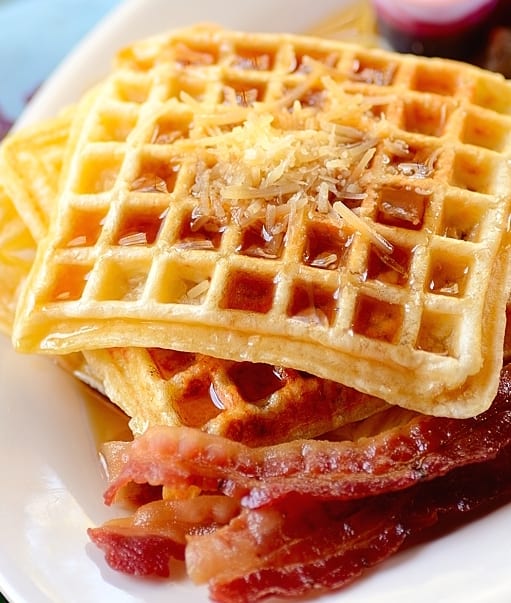 Another element to this dish that makes it so special is the turkey gravy – if you are lucky enough to still have gravy hanging in the fridge, use it. If you do not, it's worth the time to make a new batch. You can find a gravy recipe I did a while ago with chicken but can easily be replaced with turkey stock.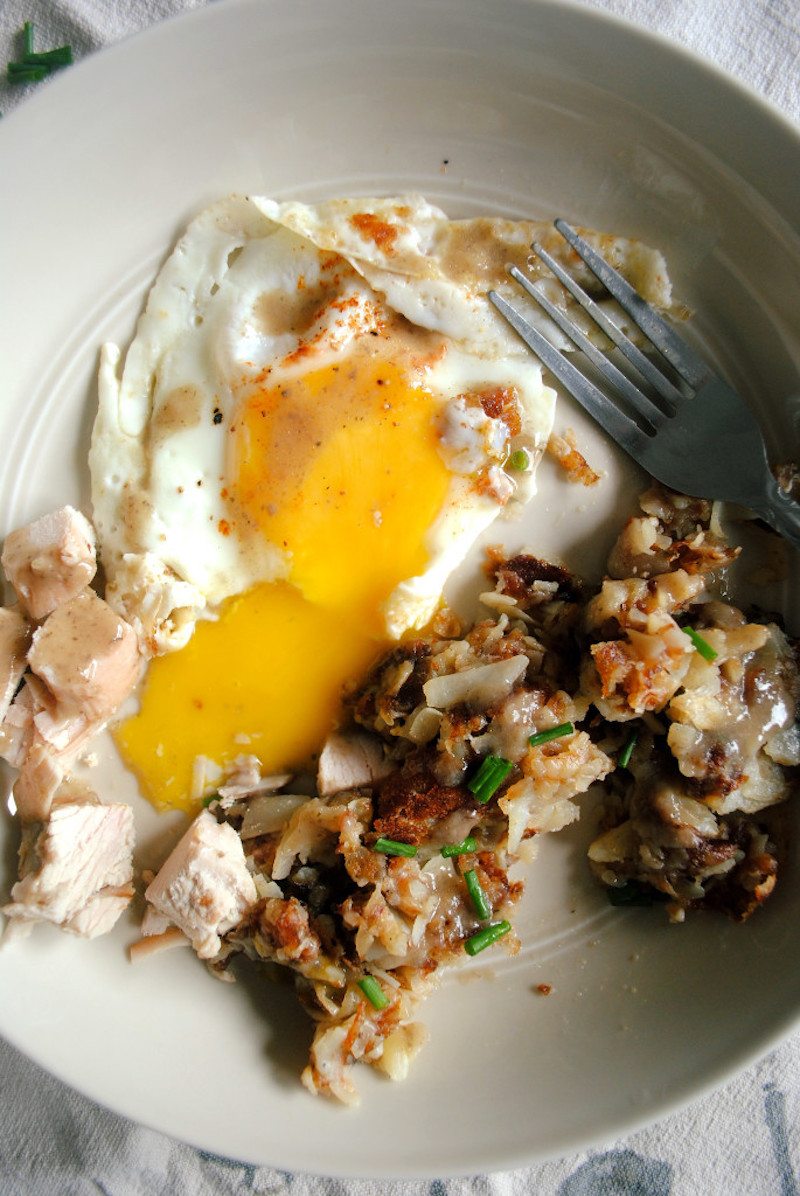 Lastly, don't forget the egg. This is a post-Thanksgiving breakfast dish after all. Sweatpants are still in season.
Print
---
Instructions
Peel and wash the potato. Grate or thinly cut the potatoes into a bowl of cold water. Stir to loosen up the starch and empty the water. Fill bowl with cold water and rinse again. Lay them out to dry – you can use paper towels to fasten the drying process.
Once the potatoes are as dry as they can be, heat up a skillet over medium heat and add clarified butter to the skillet. Put potatoes into the hot skillet and season generously with salt and pepper. Sprinkle in some cayenne. Let them cook for a few minutes and turn the cooked bits into the uncooked bits. You should see bits of brown when flipping. Do this every few minutes. You may need to add more butter as you go. Taste for seasoning as well.
Once the hash brown is cooked to your liking, Put them on a plate and pour gravy and add chopped chives on top. Using the same pan, fry an egg to your liking and place next to the hash browns. If you've still got turkey, add that to your breakfast dish.
Enjoy immediately.
Leili Ansari
Leili is a Boston-based food writer and recipe developer who shares all of her kitchen adventures on her food blog, Yin and Yolk. She loves cooking up healthy comfort food dishes but also has a passion for pastries, and strives to create recipes that are both delicious and wholesome. When she's not experimenting in the kitchen, she can be found perusing the local farmer's market, jogging through the city, or trying out new places to eat.