Say Oui, Oui and fall madly in love with all the French brunch bistro eats at La Cafette in Brooklyn.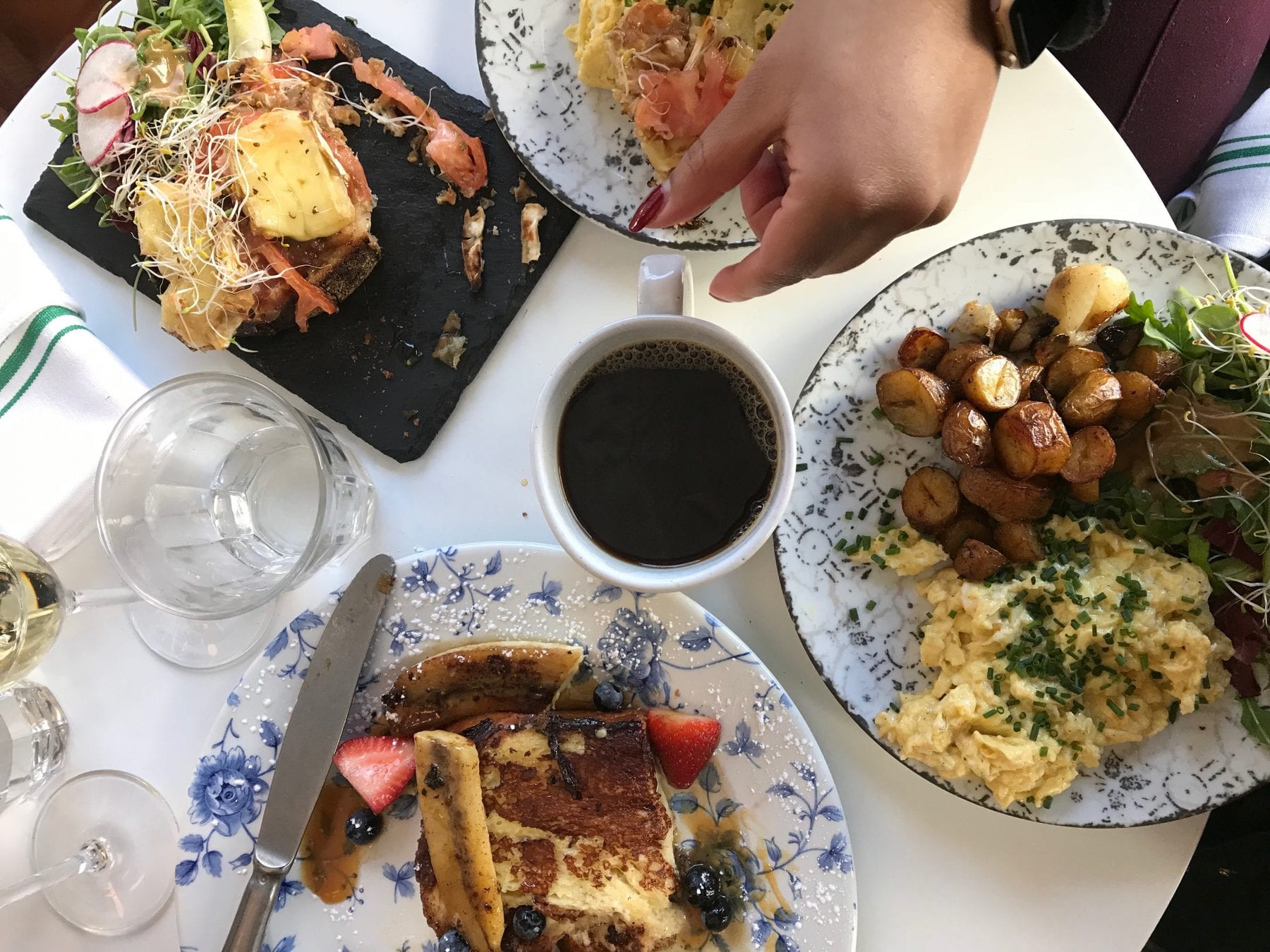 In a quaint nook of  trending Williamsburg, La Cafette joins NYC's robust list of bistros and rôtissoire, dishing out french fare that is certain to turn any first-timers into regulars. Executive French chef Sylvain Aubry  heads the kitchen, preparing an array of locally sourced ingredients  from La Cafette's culinary program built around real food, offered in its' latest brunch menu as well as it's regular menu.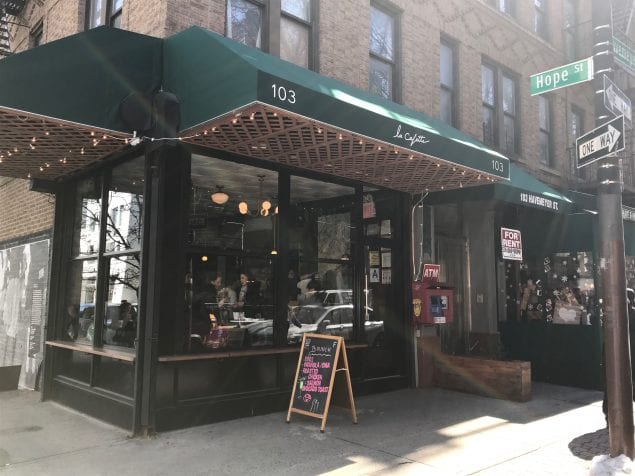 Focusing on New York's favorite pastime, brunch, La Cafette's menu is split into four main parts. The eggs (classic scrambled eggs), toasts (brie with stewed onion and truffle oil),  brunch specials (french toast), and the meat (rotisserie chicken) with additional like the dessert and drinks. Indecisive diners like myself will appreciate their menu diversity, whether you're in the mood sweet, savory, light meal or hearty, their is an option for you.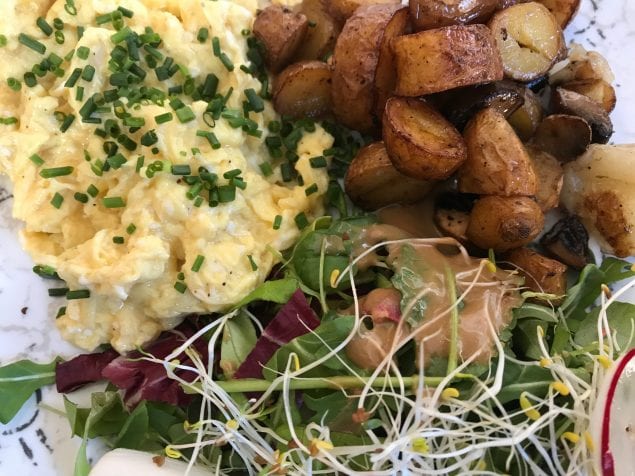 On the savory end traditional egg casserole with Parisian ham, Croque Madame ou Monsieur, and poulet roti are favorite classics orders. Other worthy contenders from La Cafette's brunch menu are the brie tartine with stewed onions and truffle and the decadent french toast with caramelized bananas for any fellow sweet tooths. Speaking on the traditional eggs, french toast and brie toast, all dishes were excellent. But the show stopper was the heavenly french toast.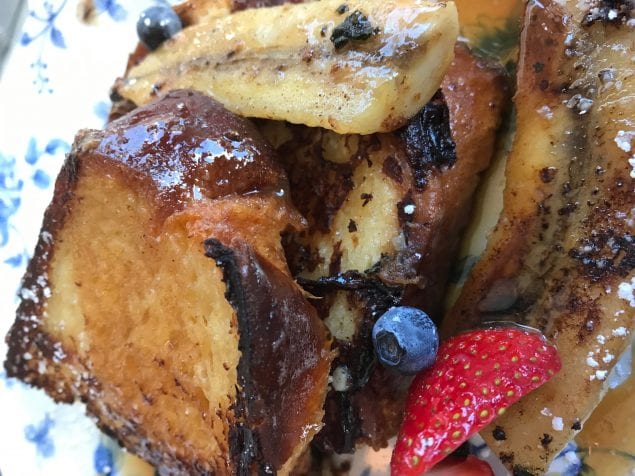 Inside the quaint setting everything is radiant. As diners stumble inside the charming space,  a naturally golden lit room is seen illuminating the delicious eats set on the marble tables.  In the intimate setting, seating includes the nooks of the windows, in the midst of an artistic clash of tropical palm tree wall papers. There is a marble bar, white marble topped tables with gold metal finishes, neon signs and of course a must have at any Brooklyn establishment are plants. Among the greenery little french flags and the beautiful sounds of oui oui among other french words are spewed in the space.This charming one-room french cafe decked with island accents and subtle neon features, is the definition of Brooklyn charm. Keep in mind it is small with limited seating so be sure to make reservations in advance if you have a larger group.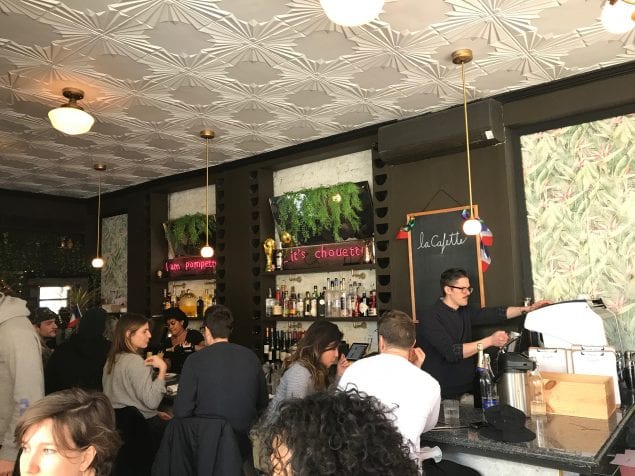 Adorable to say the least, great service complimenting the great food and a Parisian radiance, La Cafette is certainly great addition to the neighborhood. Head to the bistro located on 103 Havemeyer St. Brooklyn, NY 11211 between Hope St and Grand St .
Alyssa Holder
I enjoy listening to the stories of the people who devote their time to fill our stomachs with scrumptious food. And of course, experiencing and sharing my thoughts on the cuisines that span across the world.