Save your stale bread with these easy to make and eat French toast muffins.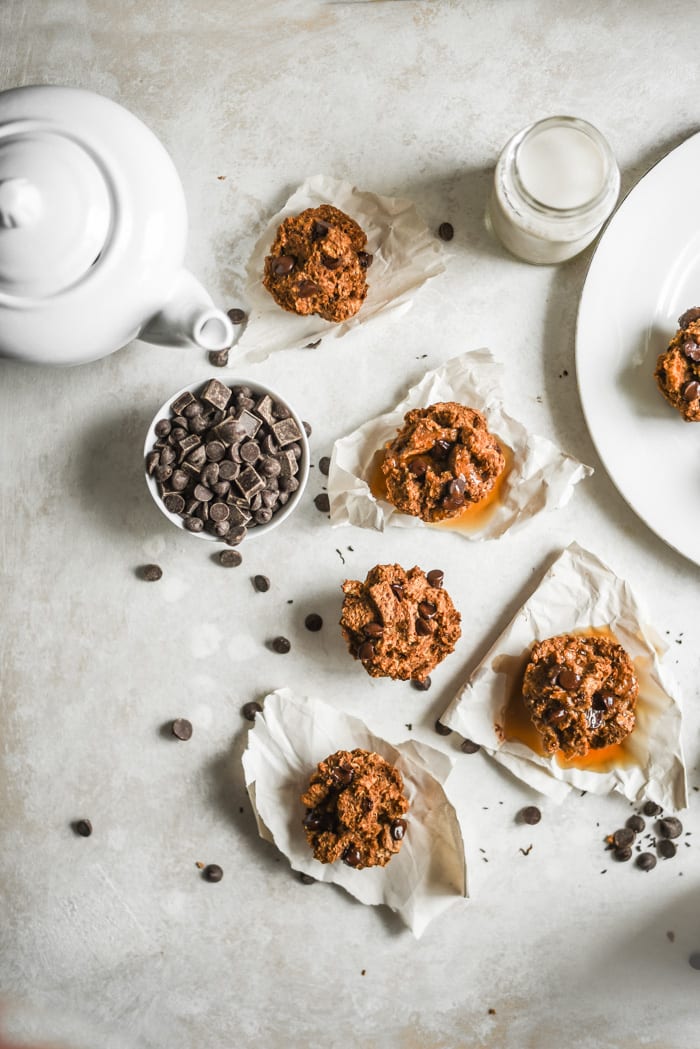 Am I the only one who hates seeing the perfectly good bread heels go in the trash?
Well, if you're with me on this then you'll be extra excited about this recipe because it's a perfect way to use them and any stale bread for that matter. Don't worry though, if bread waste isn't a problem for you this recipe can be made with fresh bread also.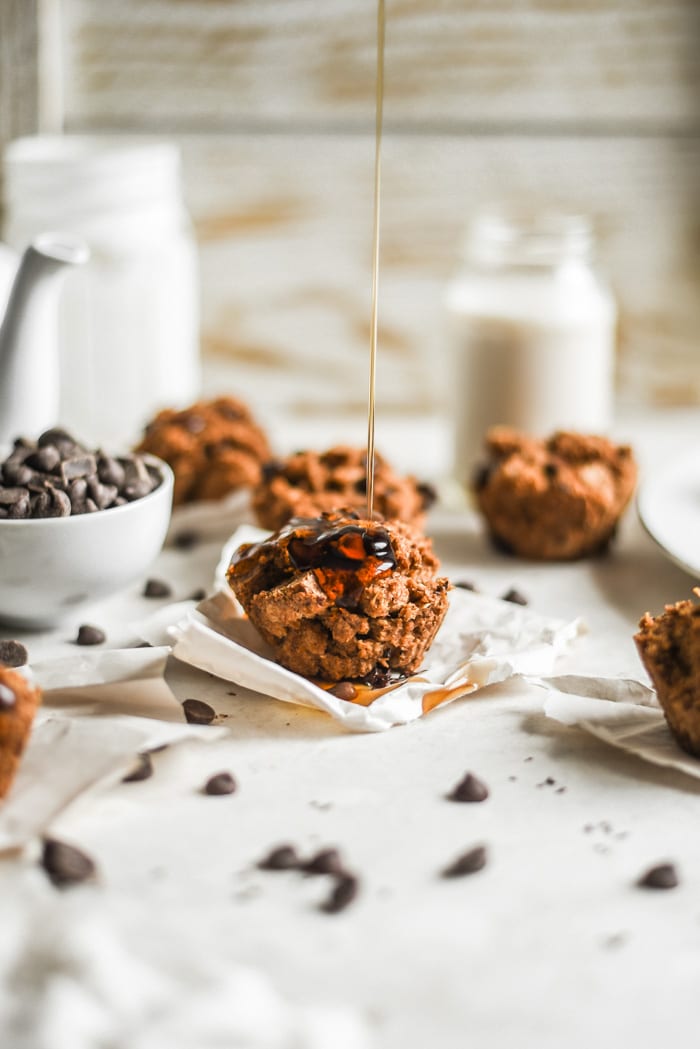 As for the chocolate chips, they can be replaced with a bunch of different things. Whether you just don't like chocolate with cinnamon, have an allergy, or are following a low fat diet there are plenty of other options. I personally love the chocolate but if I had to pick a good low fat alternative I'd say chopped dates are perfect! Some other ideas are nuts, blueberries, raisins, or even apples!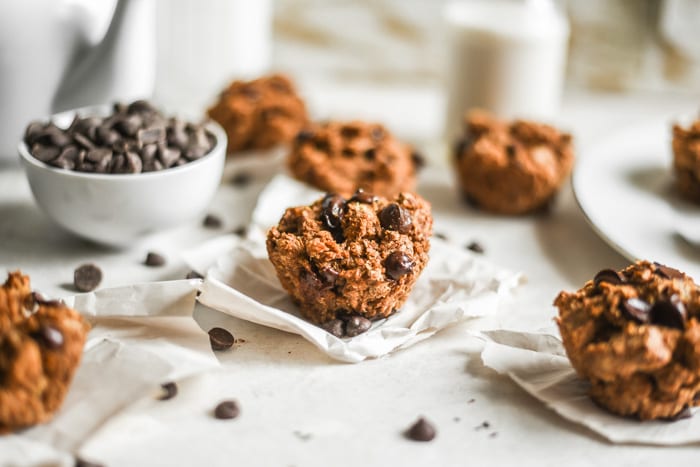 Bottom line here is that these are some very simple to make treats that are versatile enough for breakfast or snacking. They're also a great way to use up some old bread that's gotten too dry. I included chocolate because….well, chocolate. The muffins themselves are only lightly sweet and they are vegan, oil free, refined sugar free, nearly fat free. After they're baked you can eat them as is or you can douse them with a generous amount of extra maple syrup to finish them off with that extra sweet touch.
Click HERE for the recipe.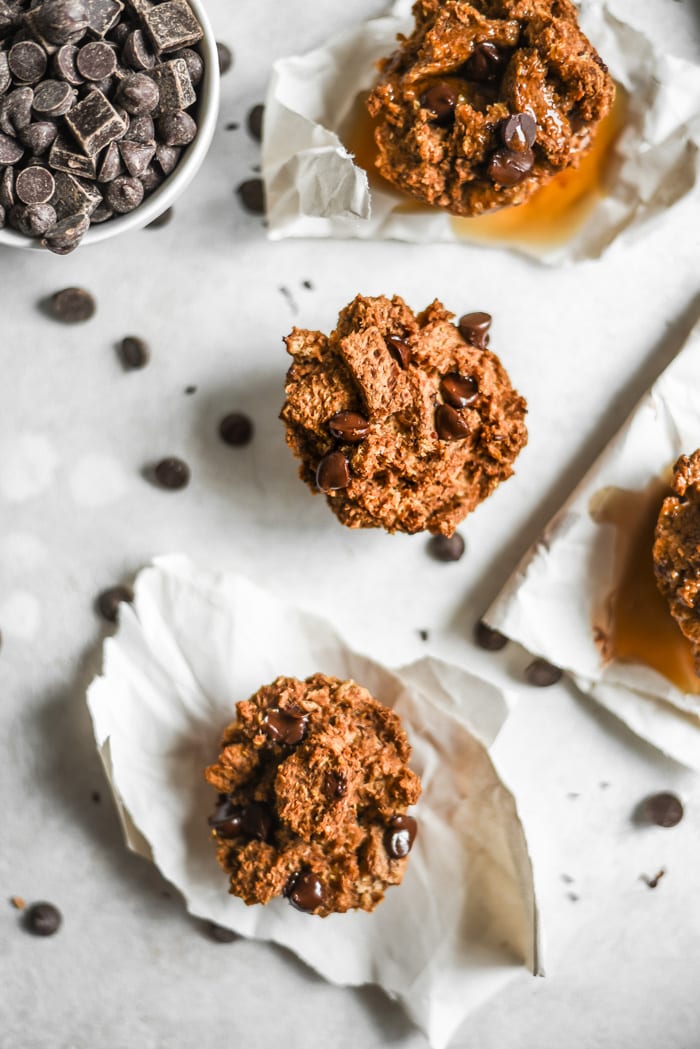 Tori Cooper
Tori is a food blogger with a passion for what she does. She shares all her recipes, photography, and bits about her life living in Patagnia Chile on her blog, Gringalicious.