New Orleans, aka the Crescent City is a fascinating place known for diversity, culture, and its rich heritage. Put it all in a bowl to eat and enjoy, and you would have what is known as gumbo.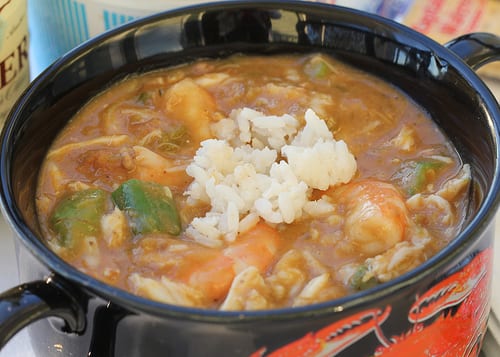 Gumbo originated in Louisiana in the 18th century, but there is no evidence to pinpoint the exact origin of the food. Many believe as do I, that the name "gumbo" is derived from the word kingombo, which is Bantu for okra, a popular ingredient in West African cooking. The Choctaw Indians were found to have developed the spicy file' powder, a key additive made from sassafras leaves; but the French lay claim to the thickening agent known as the roux.
Gumbo is a full meal, a melting pot of rich flavors steeped in tradition, a comforting stew-like dish. Though I learned to make gumbo in high school, most "locals" to the state learn at the hand of their mother's and grandmother's at a young age. Gumbo can't be rushed, so if you don't have the time or quality ingredients, don't bother.
It is crucial to use the freshest and best seasonal ingredients when cooking gumbo, so selecting meat and/or shellfish, vegetables, including the thickener (usually in the form of okra or file powder) must be done carefully. There are many variations of gumbo, and everyone thinks theirs is the best, but I tend to stick to Chicken & Sausage or Seafood Gumbo, but I do use turkey after Thanksgiving. If lucky enough to have a hunter in the family, game is a wonderful ingredient to use as well.
Having had the opportunity to live in New Orleans, Baton Rouge, Houma, and to have toured the state of Louisiana, I have tasted many different, yet exceptional gumbo dishes. Creole gumbo typically contains seafood and often crushed tomatoes, and Cajun gumbo is seafood and fowl based (though typically not together), but one thing is for certain, it all comes down to the roux.
The key to the best gumbo is a milk chocolate colored roux, which can be tricky, as it is at its peak just before being burned. A roux is equal parts flour and fat (I tend to use a little more flour- now Gluten Free), and is cooked gently on the stove for about 20-30 minutes (you can also do this in the oven) depending on your altitude. I also prefer vegetable oil over butter that tends to burn, or olive oil that tends top separate.
Note: You must not leave your pot during the roux process; not for anything. If burned it must be thrown out, and a new roux started. I stand at my oven and stir, using a slotted roux spoon with an angled bottom in my heavy bottom pot, for at least 20 minutes.
Every gumbo has to include the holy trinity of vegetables: the onion, celery, and green bell peppers. I always introduce quite a bit of fresh garlic, and of course the okra. I have heard many talk of leaving the okra out, but then you will just have a great stew.
Gumbo is cooked an hour or more to let the flavors marry. In my opinion it is even better the following day. I tend to make gumbo in a large batch to feed a crowd or to have leftovers, and it does freeze well.
Serve your gumbo around a mound of fluffy Louisiana or Anson Mills rice with a dash of Tabasco or your favorite hot sauce, and enjoy this soulful dish, perfect for the Mardi Gras season.
Note: Use a heavy bottom pot to keep the roux from scorching. Get ready for the cajun facial when you add the holy trinity. During Lent, try Gumbo Z' Herbs.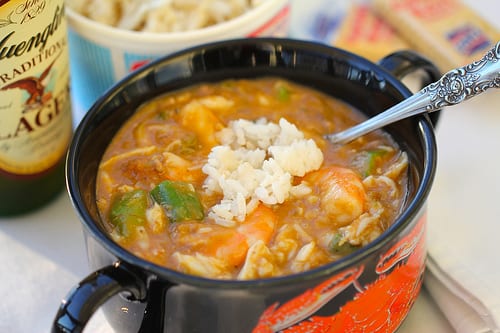 Print
Seafood Gumbo
Author:

Susan Benton

Category:

Gumbo, Soup, Stew
1 gallon

seafood stock (or water to make own)

1/2

dozen fresh cleaned gumbo crabs

2

pounds medium to large shrimp (peeled and deveined (reserve the shells and heads to make seafood stock))

1

pound smoked andouille sausage (cut into

1

inch rounds)

2

pounds okra cut 1/4 inch

1/2 cup

vegetable oil (plus

2 tablespoons

)

3/4 cup

all-purpose flour

1

large onion (coarsely chopped (top saved for stock))

6

large cloves garlic (chopped)

1

bunch flat-leaf parsley (chopped)

3

stalks celery (chopped ( bottoms and tops saved for stalk))

1

bunch green onions (tops and bottoms, chopped)

1

large green bell pepper (chopped)

1

pound crab meat (picked and cleaned of shells and cartilage)

2 tablespoons

Creole seasoning

2

bay leaves

4 tablespoons

filé powder
Salt and pepper to taste

6 cups

steamed white rice
Optional: one pint fresh shucked oysters (about 20)
Instructions
Clean the crabs, removing the lungs, heart and glands and other parts so that only the pieces of shell containing meat (including the legs, swimmers and claws) remain. Refrigerate the meaty parts of the crabs.
Option: Add fresh lump crabmeat no shell as seen in my photo
Stock:
Put the portions of the crabs that have been removed into a 6- or 8-quart stockpot. Add the shrimp heads and shells, onion top, celery bottom and tops, and gallon of water to the pot and bring to a boil over high heat. Reduce the heat to low and simmer for 30 minutes. Remove from the heat.
Preparation:
Cook the sausage in a skillet over medium heat, turning occasionally, until the pieces are slightly brown and much of the fat has been rendered. Remove the sausage and set aside on a paper towel-lined plate to drain.
Once all the sausage has been cooked, wipe the excess oil from the skillet, being careful not to scrub away those bits of sausage that have stuck to the bottom of the skillet. Add the okra with 2 tablespoons of oil, and cook until it is no longer slimy. Put on paper towel and set aside.
Place the 1/2 cup vegetable oil in a 12-quart stockpot. Heat the oil over medium heat. Once the oil is hot, a tablespoon at a time slowly add the 1/2 cup flour to prepare the roux, stirring constantly. Once all the flour has been added, continue heating and stirring the roux until it becomes a medium brown color, similar to milk chocolate, about 15-20 minutes. Add the onions to the roux, stirring constantly. Once the onions are wilted, add the garlic, parsley, celery, green onions and bell pepper. Strain the seafood stock into the large stockpot. Add the browned sausage and bay leaves and bring everything to a boil over medium-high heat. Then reduce the heat to medium and continue to cook.
Add the okra to the gumbo pot. Continue cooking the gumbo for 45-60 minutes. Add the reserved crabs and shrimp and cook for 15 minutes longer (Option: You can also add 1 pint raw shucked oysters at this time).Remove the gumbo from the heat and stir in the Creole seasoning and filé powder (powder can be reserved for use table side). Let the gumbo rest for 15 to 20 minutes. As it cools, oil may form on the top. Skim the oil with a ladle or large spoon and discard. Fold in the picked crab meat. Taste the gumbo and adjust seasoning with more salt and pepper as needed.
To serve: Ladle the gumbo into shallow bowls and pile some rice in the center. Sprinkle the parsley and green onions over the top. Pass the French bread and hot sauce at the table.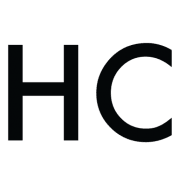 Susan Benton
Susan Benton is the go to resource for foodies visiting Pensacola to Panama City Beach. She is a food and travel journalist with published articles and photography in many local, regional and national publications. Her website is 30AEATS.com where she writes about the secrets of Gulf Coast food.