Once you try this super easy, fool proof vegan banana bread, you won't want to use any other recipe! Sweetened with maple syrup and bananas and mixed by hand, no need to dirty the mixer.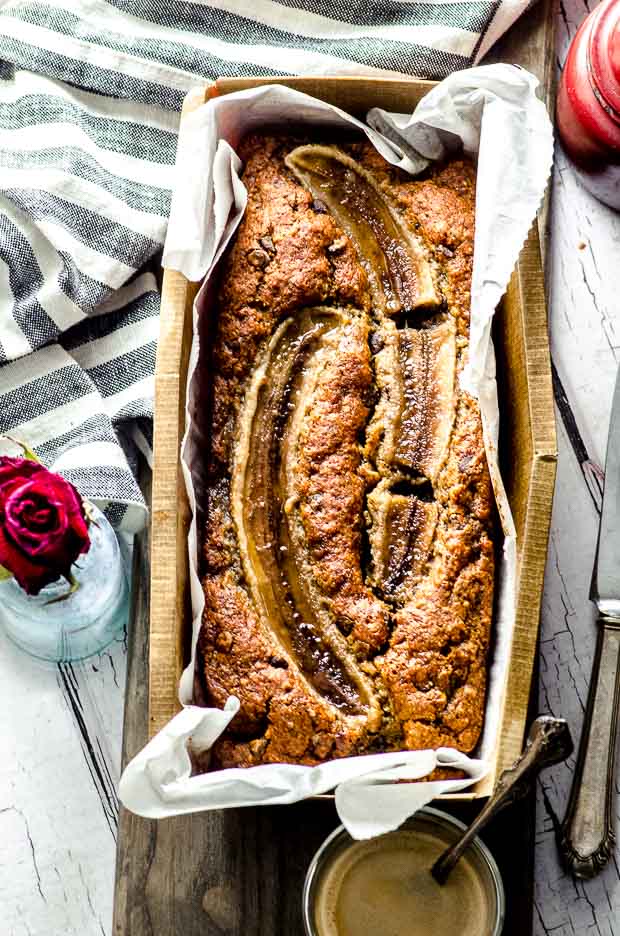 Question for you. How do you feel about the word "moist"? I know it might seem like an odd question, but seriously, we want to know. Well, mainly what we want to know is why so many people are bothered by hate it. It's a way to describe texture when it comes to food, especially baked goods, right? And if you're someone who does not like the word, does "dry" bother you also? Just curious.
The reason I'm asking is because "moist" is, apparently, the best way to describe this vegan banana bread.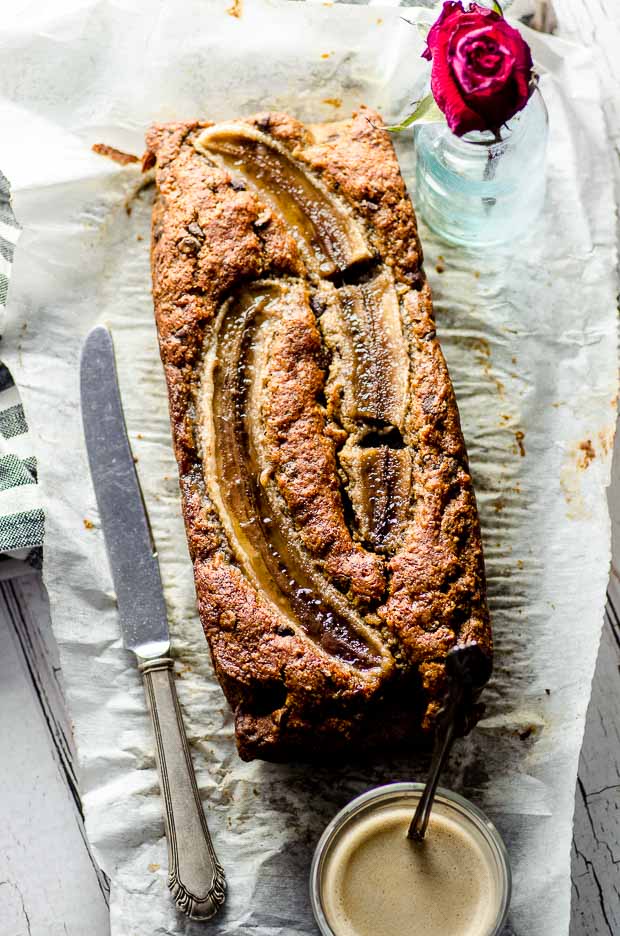 Some vegan banana bread slices stacked
The reason I'm asking is because "moist" is, apparently, the best way to describe this vegan banana bread.
A few hours after I tested this recipe, I got a text from my brother-in-law that read: "Amazing banana bread. Best ever. TY. Super moist" Followed by "Can you make another one? Soooo moist!". It immediately made me think about the M word haters out there. Why? I have no idea.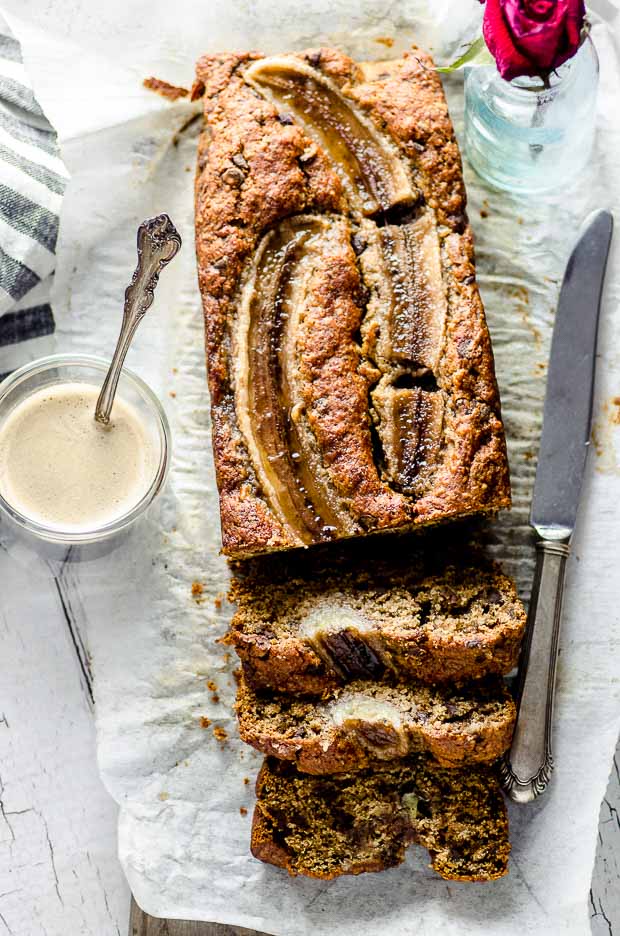 See Also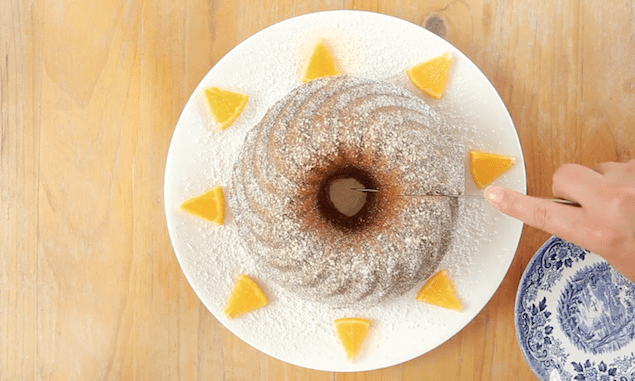 But anyway, your feelings about that word don't really matter right now. here's what you really need to know about this vegan banana bread:
It takes about 15 minutes to prepare, then the oven does the rest of the work
No mixer required. All you need is a wooden spoon and 2 bowls
It's made with whole wheat flour, but no one will be able to tell
It's sweetened with bananas and maple syrup, but no one will be able to tell (ok there's sugar in the chocolate chips obviously, but if you don't want any sugar added, you can sub walnuts, dried fruit or your favorite add-in)
It's just out-of-this-world good. Period.
But don't take our word for it. Go whip up a batch and see for yourself
Click HERE for the recipe.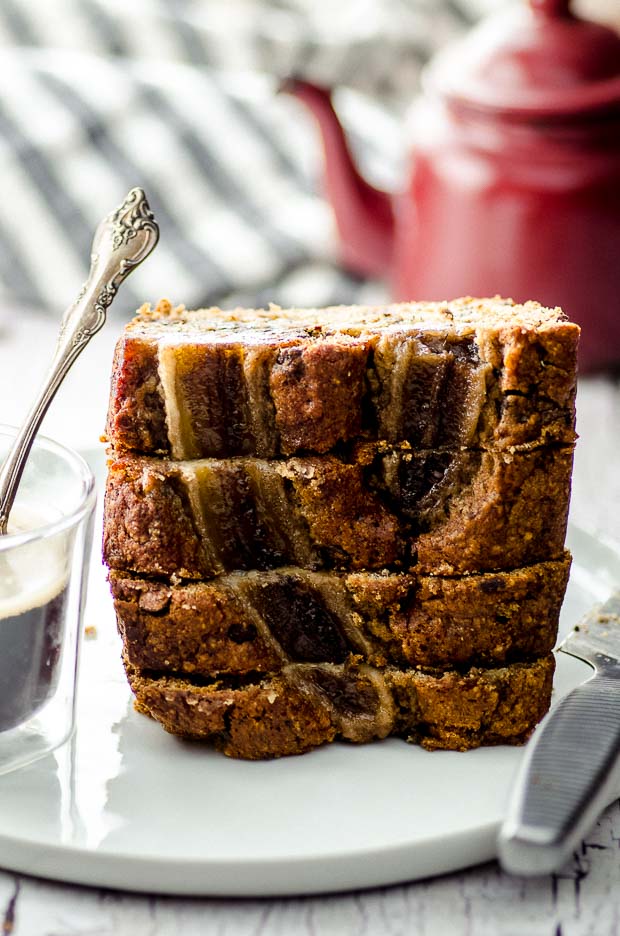 Vicky Cohen and Ruth Fox
We are two sisters born and raised in Barcelona, Spain, with Sephardic and Middle Eastern roots. We grew up eating the best, most flavorful, comforting home-cooked meals prepared by our mom, who taught us everything we know about cooking. When we moved here to the U.S. we felt it was really important to keep our traditions and background alive, and we've done so by sharing it with everyone we've met throughout the years. After all, what better way to make new friends and share our love and culture than through food, right? Our friends have come to enjoy our food and gatherings so much that are always asking us for our recipes. That inspired us to start a cooking blog called "May I have that recipe" where we share recipes we've created inspired by our multicultural background.