Check out these perfect wine pairings for every favorite Easter dish, from brunch to dinner, casual or festive.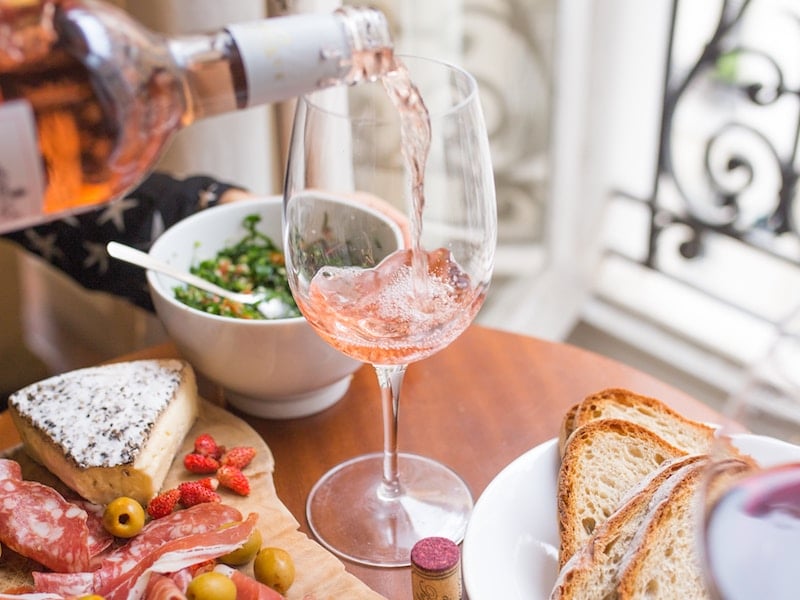 2016 Rutherford Two Range Napa Valley Red Wine with Roasted Leg of Lamb
This wine is filled with rich, dark tannins that scream of dark chocolate, ripe berries and spices. It's the perfect big red wine to serve with Easter lamb or an Easter brunch lamb burger.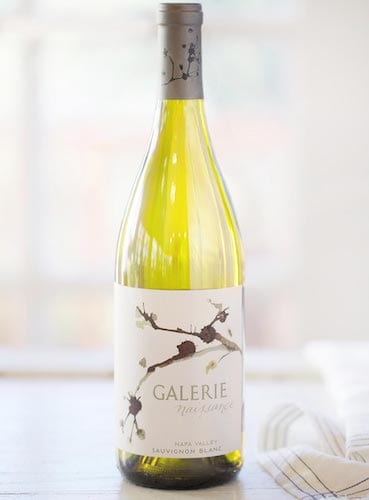 Galerie Naissance 2017 Vintage Napa Valley Sauvignon Blanc and Goat Cheese or Cream Cheese
With refreshing hints of tropical fruits and ginger, and a mouthfeel that is both tartly crisp and creamy, this sauvignon blanc is so ideal with goat's cheese appetizer. Think spring greens on a crostini with a swipe of chèvre. If you're doing more of a brunch than dinner spread, this wine is great with toasted bagels or toast with goat cheese or cream cheese and a slew of toppings.

Pierre Sparr Pinot Blanc Reserve 2016 and Brunch Quiche
Eggs and wine? They can be a tricky duo, but this bottle is a perfect match. Whip up an easy quiche with goat cheese and spring greens (try arugula or spinach) and you are set for success. With refreshing lemon peel acidity and freshness, this Pinot Blanc from Alsace is perfect to brighten up the buttery crust of the savory pie and matches any spring herbs, like chives, you might have thrown in. Plus, this wine is not too heavy to pour for brunch or dinner.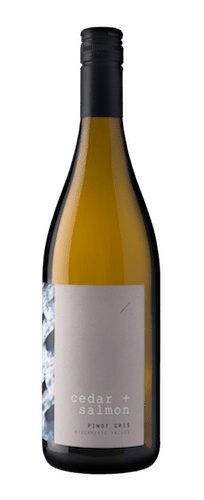 Cedar + Salmon 2018 Pinot Gris Willamette Valley and Ham
Crisp, with notes of lemon and tropical fruits, this is the perfect wine to refresh your palate between bites of salty ham. This bottle plays well with the fresh spring veggies that will be on the table, too. Buy a bottle for Easter and keep a second one to open the next time you're enjoying a simple roast chicken for dinner.
Trimbach Pinot Blanc 2016 and Spring Salad and a Poached Egg
Another Alsatian wine, this bottle has a few more notes of stone fruits. The apricot notes are the perfect pair with fresh greens, spring mushrooms, chèvre cheese and the rich toppings of a poached egg. This white wine matches the light flavors of the salad and balances the heavier flavors of the runny yolk and mushrooms with its freshness.
Penner-Ash 2016 Willamette Valley Pinot Noir and Spring Morels
While we wanted to focus on spring morels and other mushroom dishes as the perfect pair for this Oregon Pinot Noir, in truth, this wine is so good with a glazed ham, duck, lamb and even salmon. It's earthy and has deep notes of baked red fruits. It's a beautiful Pinot Noir to set on the table and let it mingle as it pleases with your guests and all of the food.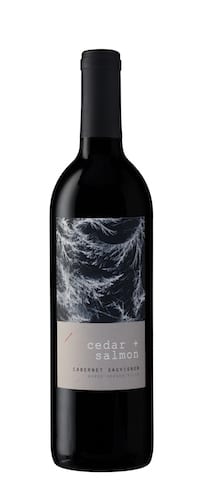 Cedar + Salmon 2016 Cabernet Sauvignon Horse Heaven Hills and Grilled Rack of Lamb
So you know what to pair with roasted lamb or a lamb burger, but what about a medium-rare grilled rack of lamb? These meat lollipops are some of our favorites of the Easter spread and they pair perfectly with the rich, dark fruit and warm spice flavors of this wine. It's the perfect grape to play with the smokiness from the barbecue, too.

Sidebar 2018 Kerner Mokelumne River and Roast Chicken
This dry white wine is bursting with floral aromas that immediately scream of spring. Each sip is crisp and peppered with a tickle of spice and a burst of acidity. This wine is perfect with a roast chicken with spring herbs or grilled chicken served with a spring herb sauce. It's perfect with a slew of Easter leftovers too! Keep a bottle around for all of spring. We really love it with a spring veggie white pizza with prosciutto. So. Good.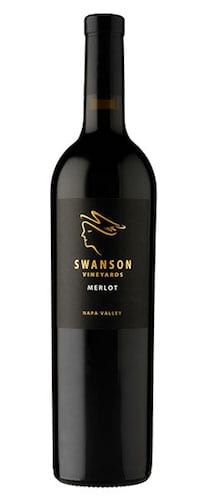 Swanson Vineyards 2016 Merlot Napa Valley and Lamb Chops
Thick lamb loin chops grilled or seared in a cast iron pan are the perfect pair with a fruit-forward Merlot. Let the gaminess and fat of the chops be tamed by wine. This duo is seriously better to us than steak. Serve the chops with a salsa verde or a pureed herb sauce, like chimichurri. What a delicious way to welcome spring!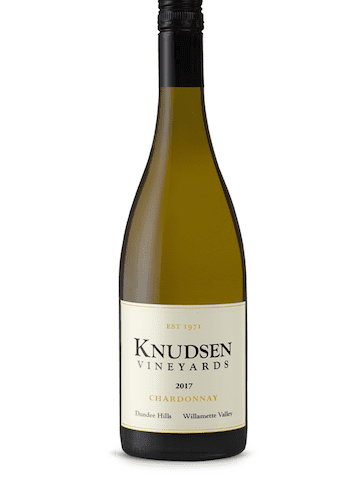 Knudsen Vineyards 2017 Chardonnay and Salmon
Be it smoked salmon at brunch or an oven-cooked salmon with a festive spring sauce, this Chardonnay is a great pair. The warm hints of caramelized pear and vanilla will match the smokiness or heaviness of the fish. Each sip finishes with bright acidity and hints of wood, a great balance with the rest of the fresh flavors on the table or with a lemon-herb sauce that tops the fish.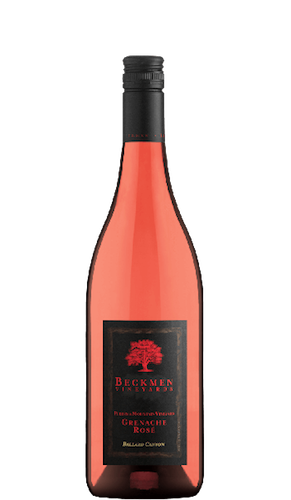 Beckmen Vineyards 2018 Purisima Mountain Vineyard Grenache Rosé and Spring Paella
We love serving seafood for Easter dinner. Paella is a great way to get a starch, a protein and even veggies into one easy dish that will serve a crowd. Check out this recipe for a spring paella, loaded with seasonal vegetables. This dry Grenache rosé is perfect with the light and heavy flavors of a paella. Its fruitiness will play well with so many dishes on the table and it will brighten up your tongue with its acidity.

WillaKenzie Estate 2018 Rosé Willamette Valley and a Chicken Salad
Did you sign up to bring the salad for Easter brunch or dinner? Don't worry, the salad won't be just another boring side dish if you bring a bottle of this rosé to pair. This Oregon bottle is one of our go-to's when it comes to food-friendly rosés. It's a perfect batch to cold chicken served on a bed of greens with goat cheese and any other spring veggies. It will also go so well with so many other foods on the table. It's fruitiness and citrus zest notes pair well with the similar notes of spring foods.

Jamieson Ranch Vineyards Reata 2017 Chardonnay with Spring Pasta
Fresh notes of tropical fruits, flower blossoms, and butter, toasted oak make this Chardonnay a perfect pair with spring pastas. Choose a pasta with a light cream or butter sauce that is loaded with greens, herbs, maybe peas and lemon zest.