With a flavorful, miso broth, this miso nikomi udon is a complete meal in one pot.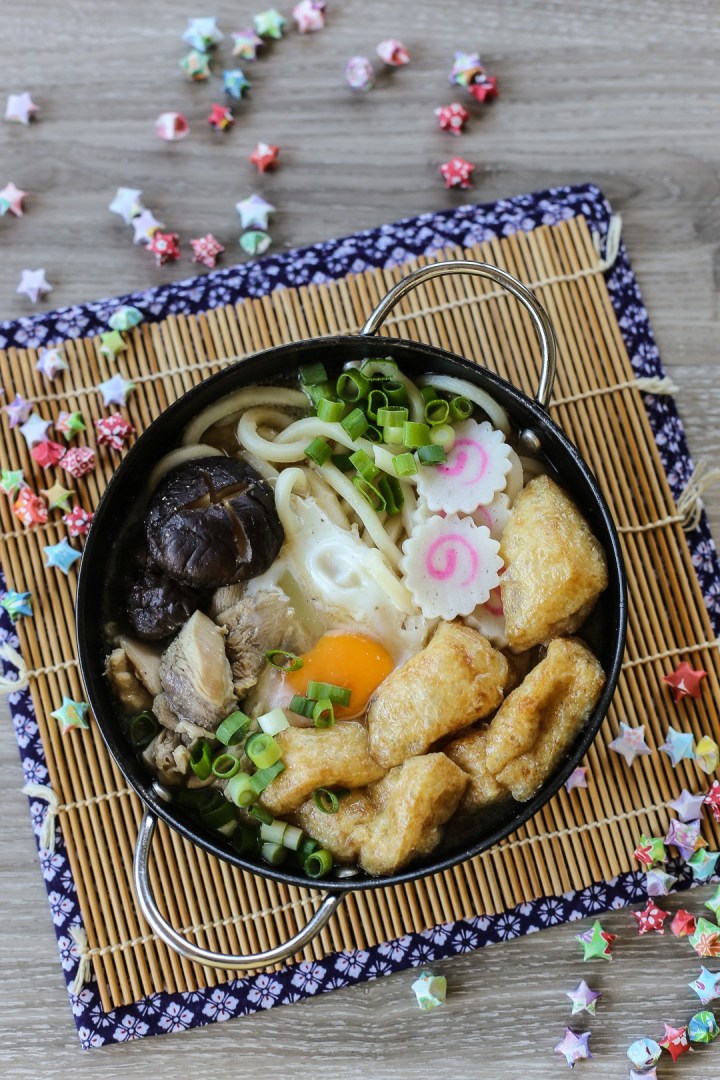 Miso Nikomi Udon is a type of Donabe that contains udon, chicken, kamaboko, mushroom, negi, deep fried tofu and egg served on a miso infused dashi broth. Unlike most udons where it is served on a clear broth this one is quite out of the norm since this Nagoya specialty uses Hatcho miso as its seasoning, a unique miso that is tastier than Aka Miso (Red Miso) giving it a bolder flavour and slightly reddish broth.
Like all Donabe this dish is a one pot complete meal where you have all your food groups represented, vegetables, protein and carbohydrates. It is a very hearty umami filled dish that you can enjoy during cold weather season, like from where I am now, I know in the Northern Hemisphere it is getting warmer but there is no stopping you to enjoy a good bowl of this dish.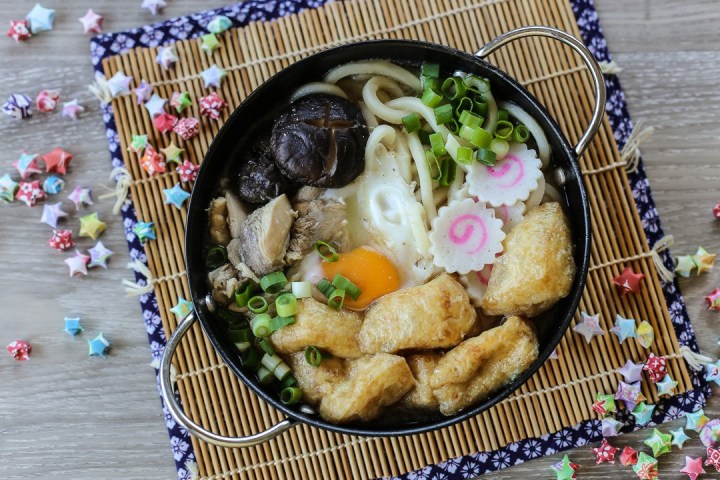 Miso Nikomi Udon
Ingredients
4 packets single serve udon noodles
2 pcs boneless chicken thighs, thinly sliced
150 g deep pried tofu puff or tofu packets, rinsed in boiling water
8 pcs shiitake mushrooms
12 slices kamaboko
7 cups dashi stock
½ cup red miso
¼ cup mirin
2 stalks spring onions
4 eggs
Instructions
In a hot pot bring to a boil dashi stock, add chicken and white part of the spring onions, simmer in low heat for 10 minutes.
Add the mirin and miso, mix well and make sure there are no miso chunks.
Add udon, tofu puff and shiitake, increase heat to medium then cook for 5 minutes.
Add the kamaboko and the rest of the spring onions, add the eggs carefully on top. Lower heat then simmer for 2 minutes.
Remove from heat then serve on individual bowls.