Skylark is a beautiful cocktail lounge in the heart of Midtown East offering reasonably priced high-end cocktails and bites.
Skip the tourist filled lines at the Empire State – head to  New York City's newest classically-styled cocktail lounge Skylark, offering expansive panoramic views of Midtown Manhattan and a new spring menu by Chef Alexandra Trogisch featuring satisfying bites and full of excellent house cocktails.
In New York, there are two things that people value the most: the views and food. At Skylark, you can have both. Located on the 30th floor at 200 W 39th St, in a  7,000 square foot glamorous space, you expect views on views, great decor and a grand entrance. Let's just say the journey to the 30th floor is an experience of its own. Designed by Meyer Davis Studio the space has several levels, an open-air rooftop terrace and decorated with warm furnishings offering  an intimate space for socializing, imbibing and reflecting.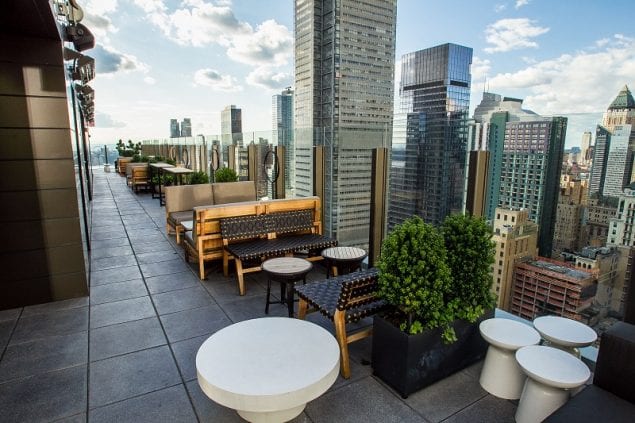 First and foremost, Skylark is cocktail lounge bar, and a good one at that. There are a ton of options in terms of cocktails such as the signatures; Strawberry Rhubarb Mule, The Rocky Mountain High or the Skylark ( a martini made with Hendrick's gin, Tito's vodka, dry vermouth St-Germain liqueur, blue curacao fresh lemon and brandied cherry) – all  priced at $18.  On the spring menu head mixologist, Johnny Swet excites guests by  incorporating natural mood boosters such as chamomile and fun garnishes like strawberry pearls and coconut foam into the latest menu iteration. Beer and wine are also available in addition to non- spirited cocktails.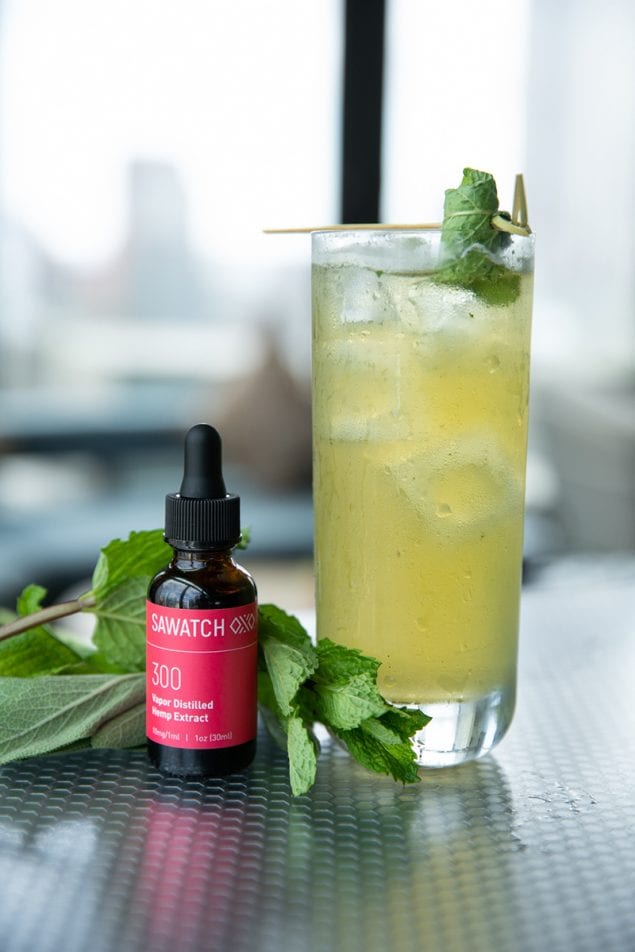 If any munchies spring upon on you, small bites are readily available. Newly added to the creative food menu are the Morrocan Lamb Pita prepared with fettatiki, pomegranate seeds, harissa. The Tri Color Cauliflower Pizzetta made with artichoke, lemon, asiago cheese, Tapas Sampler made with house marinated olives, manchego & figs, spiced almonds and Coconut Shrimp  made with passionfruit glaze and Thai basil. All ranging between $ 12- $22. Which allows guests to sample a couple of bites to help soak up the copious amounts of alcohol.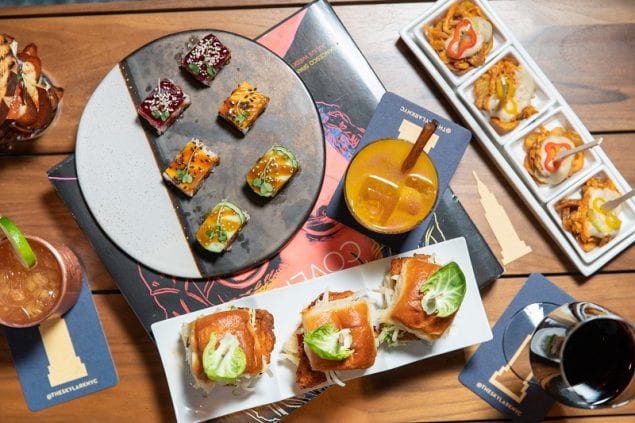 The cumulative effect—of panoramic views, sophisticated design, central location, and exceptional cocktail construction— creates a truly magical NYC experience that guests will fail to resist after work hours.
To book a reservation visit http://theskylarknyc.com/reservations.
All images featured on this post are courtesy of @fohnyc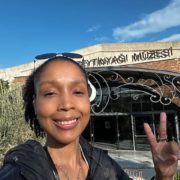 Alyssa Holder
Alyssa Holder is a writer specializing in food and travel topics since 2015.