City Hall, a neighborhood for jury duty assemblers and wedding licenses. Brunch is a distant thought in this area, a novelty. But options do exist, they are delightful, and delicious like at the Temple Court.
Nodding to the rich history of Lower Manhattan and the Beekman Hotel, Chef and restaurateur Tom Colicchio serves a menu of classics, old and new, reinvented with his signature, seasonal touch at Temple Court. Brunch, the favored American pastime too often offering patrons watered-down mimosas, black peppered overdone scrambled eggs and a boring pre fixe not worth $35. Tom Colicchio and Executive Chef Carlos Benedicto masters the art of brunch among the other great dishes served at the restaurant.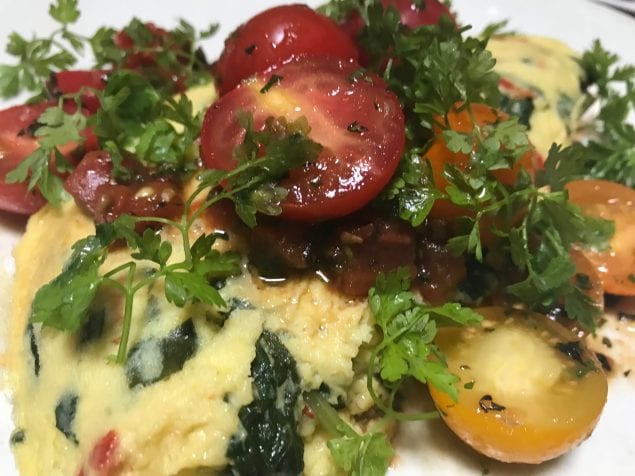 Seated inside the Financial District's new Beekman hotel, the ritzy restoration of the late-19th-century landmark Temple Court overwhelms the eyes with its' stunning presence. The 1883 landmarked office building maintaining many of its original architectural details; a room beautifully decorated with ceiling-high stained-glass windows, rugs, leather seating, art and shelves showcasing various books and items from stuffed birds to tea sets.  The major drawback is in  the bar Room and lounge where guests can dine under a glorious nine-level atrium, offering a chance to ogle at the skylight, while have a luxe fine dining experience accompanied by live jazz music.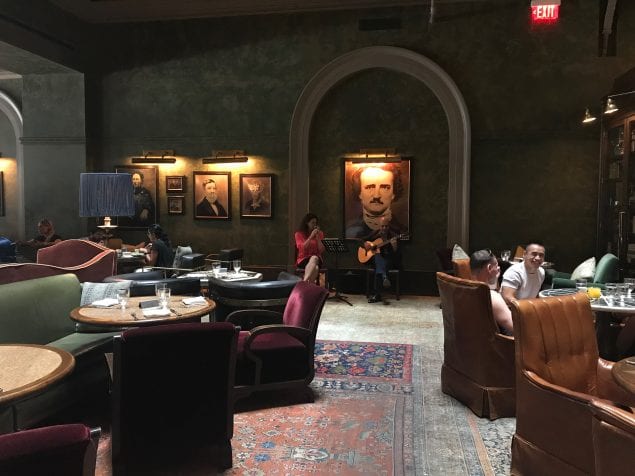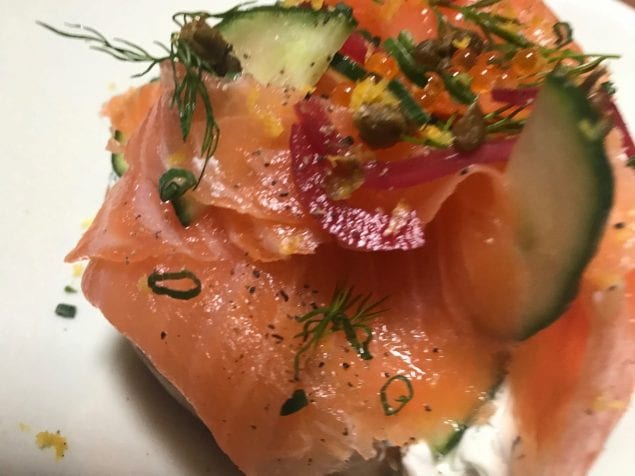 Highlights from the brunch menu includes the Country Omelet Provencale; a blend of flavors and simple ingredients such as tomatoes, peppers, spinach and herbs de Provence make this dish superior to those overdone scrambled eggs. Every bite, is rich and packed with flavor. On the sweeter side, slices of triangle cut French toasts topped with strawberries, stewed rhubarb and vanilla crème fraiche and dainty fried donut holes paired with chocolate fudge are available to order. On the weekend commemorating the 50th anniversary of Stonewall, the lounge, which seats about 70 were filled with both domestic and international guests of the Beekman Hotel ordering a NY classic and the Pride themed Love Wins cocktail for the table. Chef Benedicto aces the NY classic bagel; it is presented open faced with a slather of cream cheese, sliced cucumber, smoked salmon, thin slices of shallots, and a sprinkling of fresh dill and capers. Paired with Love Wins, a colorful vodka-based cocktail displaying layers of varying mixers like ginger and butterfly infused tea. Every sip surprises the palate with a new taste.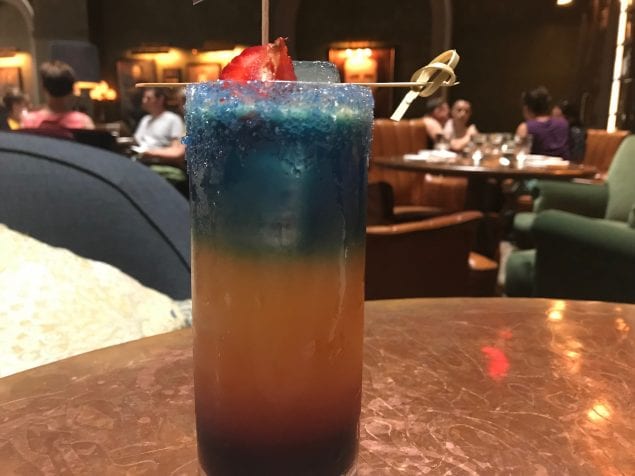 Launching for the summer, other crafted cocktails on the bar collection includes; Sunrise Sunset an elegant combination of simple vodka, passion fruit, grenadine, elemakule, tiki bitters, mint. A Sunday Kind of Love, a tequila based cocktail marrying Maestro Dobel Diamante Tequila, St.Germain Elderflower Liquer, strawberry and lime. "Our inspiration behind brunch cocktails is to keep ingredients clean and simple to execute, yet refined and classic. In the midst of the New York summer, what better way to relax and listen to the tunes of Acute Inflections on a Sunday Brunch then with a La Vie en Rosé cocktail- a refreshing combination of strawberry infused watermelon flavors and rosé bubbles." -Chef Benedicto.
Located on 5 Beekman Street, New York, NY 10038, Book online or call 212-658-1848 to make a reservation.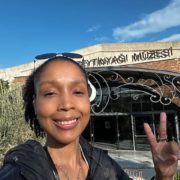 Alyssa Holder
Alyssa Holder is a writer specializing in food and travel topics since 2015.