If you pay attention to some of the menus in the Outer Banks, you may notice a phrase like "Catch, Clean and Cook" or "You Hook It, We Cook It!" Often referred to as Hook Em & Cook Em, these services have long been available in coastal towns all around the world. If you're unfamiliar with the term, the concept is as straightforward as the name suggests: you catch and clean the fish, the restaurant will cook it and serve it for you.
As one of the premiere coastal destinations in the United States, the Outer Banks attract tourists from all across the country seeking its famously fresh seafood. Home to one of the most biodiverse ecosystems on the East Coast, the barrier islands provide a unique smorgasbord of classic ocean fare with an array of local varieties. Whether you're soaking up the sun in Hatteras, or marveling at the great sand dunes at Jockey's Ridge, there's no shortage of restaurants, diners and crab shacks offering a plethora of seafood options caught right in their own backyard.
It probably comes as no surprise that the same waters that harbor these delicious dining options are also a perfect playground for thousands of recreational fishers each year. While many of these anglers, both local and visiting, end up as patrons at the traditional seafood restaurants, some of the more adventurous ones seek out a dining experience that allows them to enjoy the fruits of their labor.
If you pay attention to some of the menus in the Outer Banks, you may notice a phrase like "Catch, Clean and Cook" or "You Hook It, We Cook It!" Often referred to as Hook Em & Cook Em, these services have long been available in coastal towns all around the world. If you're unfamiliar with the term, the concept is as straightforward as the name suggests: you catch and clean the fish, the restaurant will cook it and serve it for you. In North Carolina, this typically involves a deep fried basket with a few sides, but every restaurant has their own way of doing things.
Whether you're gearing up for your first charter or you're frequently casting your lines at the local pier, it's always incredibly satisfying to eat something you've worked for. While grilling or cooking your catch is a great way to go about this, there's something to be said about kicking back and letting the professionals prepare it as only they can do best.
With that in mind, here are a few of the fan favorites for Catch, Clean and Cook options in the Outer Banks!
Our list begins with the iconic Nags Head Fishing Pier. As one of the oldest and longest piers in the Outer Banks, the Nags Head Pier attracts anglers of all ages. Situated at the beginning of the pier, the Pier House Restaurant has pristine views of the Atlantic Ocean and some of the freshest seafood in the area. Proudly dishing out Carolina style cooking for breakfast, lunch and dinner, the Pier House Restaurant's "You Hook 'Em – We Cook 'Em" special can be prepared fried, grilled or blackened and comes with french fries, slaw and hushpuppies. Want a cold drink to compliment your fresh catch? Captain Andy's, the tiki bar expansion next door, has more than 30 beers on tap with plenty of outdoor seating and endless views.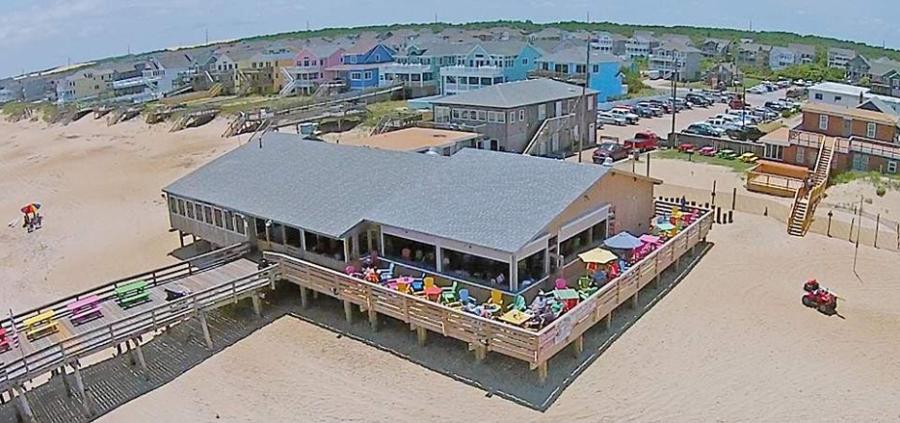 Located only 5 miles down the road, Jenette's Pier is the largest fishing pier in the Outer Banks, reaching out 1,000 feet into the ocean. As you can imagine, this structure provides plenty of opportunity to reel in a fresh catch. In the past, Jenette's provided Catch, Clean and Cook options, including classes with rental gear, but these services were halted several years ago. Fortunately for us, Sam & Omie's is across the street from the entrance to the pier.
Founded in 1937, Sam & Omie's originally doubled as one of the first fishing charters in Dare County and a local eatery for the commercial fishermen. Nowadays they're strictly a restaurant serving breakfast, lunch and dinner with the option to cook up your own catch of the day. Only a 3 min walk from the pier, Sam & Omie's is the go to option for Catch, Clean and Cook after an afternoon of fishing at Jeanette's.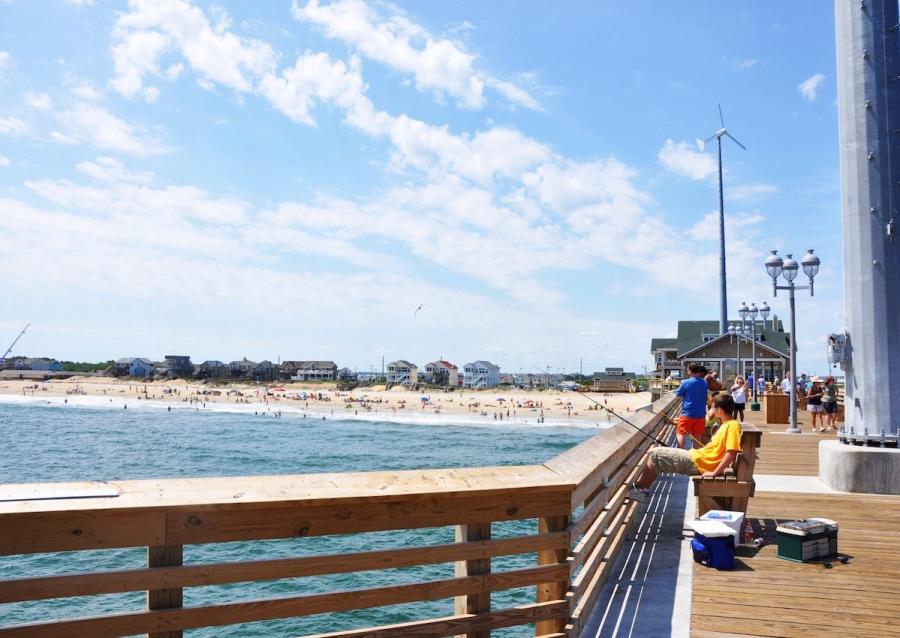 If you head west from Jeanette's on the US 64 bridge to cross the Roanoke Sound, one of the first stops you'll see is Pirate's Cove Marina. Equipped with a yacht club, swimming pools, a pavilion for weddings and events, and a state of the art fitness center, the docks at Pirate's Cove are far from ordinary, so naturally their dining options stand out too. Although it's technically not part of the marina, the Blue Water Grill & Raw Bar is situated perfectly within the complex to present patrons with endless views of the boats coming and going throughout the day.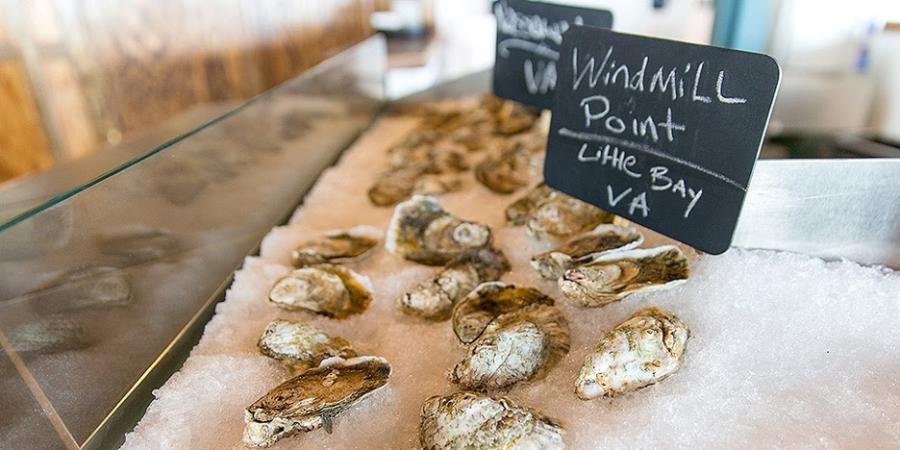 As you may have guessed, the menu boldly exclaims "We'll Cook Your Catch!!". Given the number of privately owned boats and fishing charters running out of the marina, it's no wonder why this is a popular item on the menu. That being said, Blue Water Grill takes it up a notch with a seemingly endless offering of ways to prepare your catch for an appetizer or entree. Some of the highlights include fish bites, cast-iron seared over crisp mixed greens, house sashimi setup with wasabi coleslaw and crisp wontons, family style with plenty of sides and the always reliable chef's choice. If you plan on fishing near Manteo, this is truly a must try destination.
See Also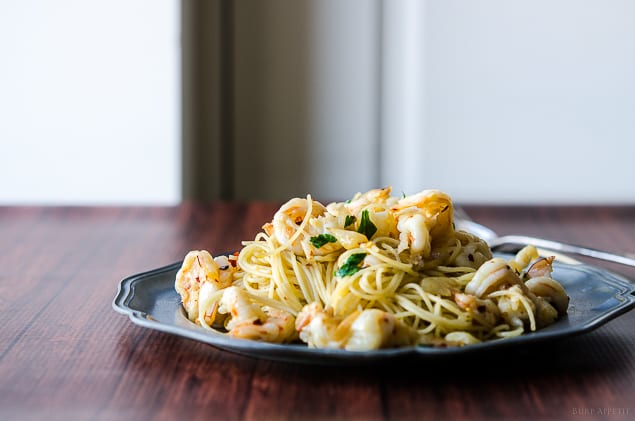 Further south on Roanoke Island is the Wanchese Marina. Outfitted with a fleet of diesel and non-ethanol fuel boats, the docks are well equipped for your standard day of deep sea fishing, as well as dolphin tours and diving, shrimp and crabbing charters. In addition to the professional fish cleaning facility, the Wanchese Marina Rental Home is conveniently available through Airbnb for guests looking to stay right next to the action.
The Landing Grill is the self proclaimed heartbeat of the Wanchese Marina, and rightly so. The restaurant is open from 5 am to 9 pm to help customers fuel up before their big excursions and cool up whatever they return with. The grill's hook it and cook it basket only sets you back $9.99 and comes with french fries, coleslaw, hush puppies and the necessary sauces you need to enjoy your hard earned meal.
If you happen to catch more than you can possibly eat in one sitting, you can have your remaining fresh fish conveniently packaged at Fresh Catch Seafood's processing facility in Wanchese to be taken home when you leave. The operation is run by local fishermen who trim, portion, vacuum seal and freeze your catch for you.
Our final stops take you deep into the Cape Hatteras National Seashore villages, where there's no franchise and all the local restaurants are home grown, as they are everywhere on the OBX. Avon, located in the central part of Hatteras Island, is the biggest of the seven villages on Hatteras Island, with just several hundred year round residents. Despite, and partially due to, its relatively remote standing, visitors flock from all over during the busy season to enjoy the secluded beach experience. With that comes the opportunity to fish at the Avon Pier, vividly proclaimed as America's Pier when you first approach it. If you spend a day at the pier when the fish are biting, you can bring your catch down the road to Oceana's Bistro after you clean it. A casual American eatery, this local hotspot serves affordable food around the clock and begins serving Bloody Mary's and mimosas at 8 am throughout the week and at noon on Sundays.
Roughly thirty minutes down the road from Avon is the village of Hatteras. Located on the southernmost tip, the island's namesake village is home to generations of fishing families, both commercial and recreational. This rich history has led to a level of experience in preparing seafood that is evident in the local restaurants.
One such establishment is the Hatteras Sol Waterside Grill. Perched above Teach's Lair Marina, Hatteras Sol delivers stunning sunset views of the Pamlico Sound and equally delicious plates for lunch and dinner. Whether you're bringing in your own catch, or trying one of their creations, Hatteras Sol is a must visit after a long afternoon of fishing on the island, especially when they're offering live music on the deck.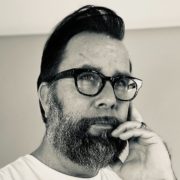 Kalle Bergman
Kalle Bergman is a food writer and media entrepreneur who is the founder of Honest Cooking and PAIR Magazine. As a food writer, his writing has been regularly featured in publications like Gourmet, Los Angeles Times, Huffington Post and Serious Eats. He is obsessed with simple food, more often than not from his native Scandinavia.