It's pretty simple, as long as the temperature is above 40F, we'll pretty much consider it summer. And with that, well, we'll just keep drinking "summer wines".
By Kalle Bergman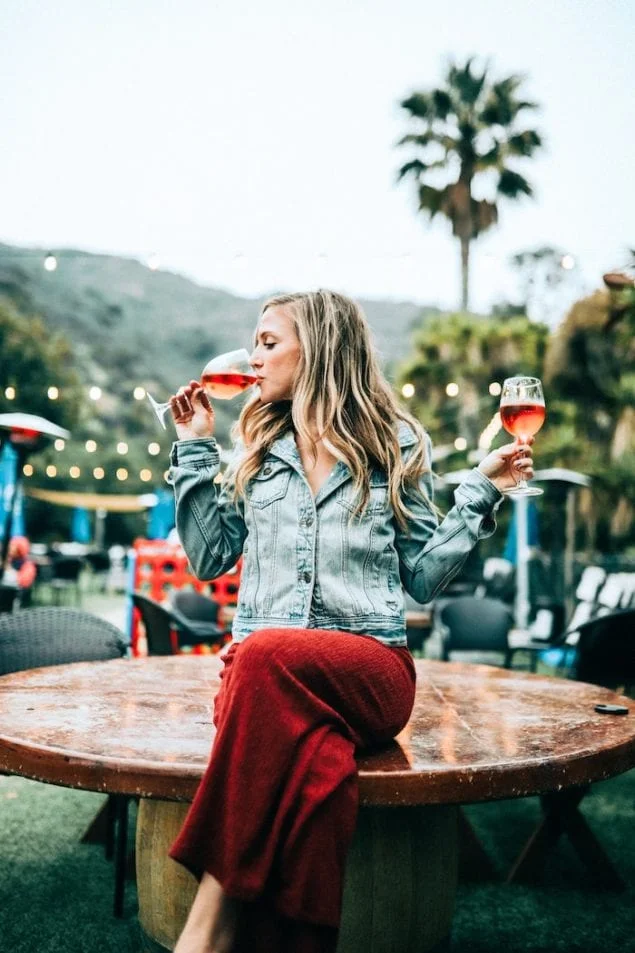 Although you may soon begin to feel the temperature drop slightly where you live, we refuse to give in to fall just yet. As far as we are concerned here at Honest Cooking, summer doesn't end until sometime in October – and we'll still be sipping chilled rosés, whites and sparklers for more than another month (actually we drink them all year round, but don't tell anyone).
But regardless if you're like us, I'm sure we agree that it's important to end on a high note. Drink the best summer wines now, because frankly – 2020 does need a little pick me up.
So with that, we took it upon ourselves to drink our way through hundreds of summer wines of various types, styles and grapes – and we've compiled what we think is THE ULTIMATE list of the Best Summer Wines of 2020 that you should be drinking over the next couple of months.
Acumen Peak White 2017 – $75
Winemaker's Notes: Brilliant straw with golden tints; exquisite varietal aromas with subdued notes of chervil, snow pea, and hay. Medium-full with excellent concentration and persistence. Lovely harmony, very good acidity, and outstanding varietal purity. Very stylish, with brilliant complexity. Beautiful fruit and excellent cellar work combine to make this one of Napa Valley's finest examples of Sauvignon Blanc. Enjoy over the next 3-5 years, perhaps longer.
Château L'Hospitalet Grand Vin La Clape Blanc 2017 – $35
Winemaker's Notes: A complex aromatic palette composed of citrus fruit, white fruit, and roasted hazelnut aromas as well as a freshness and minerality typical of the wines of La Clape
Davis Family Vineyards Cote Rosé 2019 – $27
Winemaker's Notes: This wine has the perfect balance of intensity and elegance in a fun, exciting way. The intensity presents itself as a refreshing, tart fruit core when you taste it chilled right from the refrigerator or ice bucket. Then, as it warms up to room temperature, or patio temperature if you are outside, the Wine then gets more fleshy and mouthcoating, and the elegance and lower alcohol turn this into a classy jewel – more like a lighter body Red Wine which is perfect with everything from grilled Salmon to picnic fried chicken.
Cuvaison Pinot Noir Rosé 2019 – $30
Winemaker's Notes: The 2019 Rosé of Pinot Noir offers notes of wild strawberries, rose petals, kiwi, melon, raspberries, and passionfruit. A shimmering Rosé, produced from a single parcel on our estate, farmed expressly to make this wine, is crafted in a "direct-to-press" style to minimize tannin extraction and maximize balance, freshness, fruit, and brightness. A surprisingly serious, yet eminently quaffable pink wine.
J Vineyards California Cuvee – $25
The vibrant and approachable California Cuvée opens with a pop of tart pineapple and orange blossom on the wonderfully aromatic nose. The palate is lively and rich with layered notes of Asian pear and honeysuckle, overlaying hints of fresh mandarin peel and marzipan before a zesty, focused finish.
Captûre Tradition Sauvignon Blanc 2018
Winemaker's Notes: The Tradition Sauvignon Blanc elevates the purity of the variety through stainless steel fermentation and ten months of sur lie aging. The result is an expression of bright citrus such as lime peel, white stonefruit, and green apple fragrances.
Bonterra 2019 Rosé – $16
Winemaker's Notes: A Grenache-based blend that exudes aromas of ruby red grapefruit, red cherry and watermelon, with flavors of pomegranate, red berries and peach, this Rosé is a seamless fit for warmer weather.
Turnbull Josephine Sauvignon Blanc 2019 – $50
This is undoubtedly our most flavor-rich and texturally compelling Josephine to date. Aromas of white stonefruit blossoms, dusted honeysuckle, and lychee captivates the nose. A generously balanced mid-palate of green apple, crisp pear, and Meyer lemon quench the senses, ever to compel the next sip.
Sonoma-Cutrer Sonoma Coast Chardonnay 2018 – $23
Winemaker's Notes: The Sonoma Coast is as much about lifestyle as it is about the celebration this wonderful grape deserves. Our winemakers are selective about the fruit that goes into this wine to ensure that vintage after vintage, we are producing an exceptional Chardonnay. This wine has all of the elements of a classic Chardonnay. It is a wine you serve when you want to show people you care about them. Or, sometimes it's just for you – because you've earned it.
Sojourn Rosé of Pinot Noir 2019 – $35
Winemaker's Notes: This wine is a blend of Pinot noir from eight unique Sonoma Coast vineyards ranging from Occidental to the Petaluma Gap. Gap's Crown, Sangiacomo, Reuling, Wohler, Rodgers Creek and Walala Vineyards represent key components used to produce this rosé. Balanced structures and rich flavors can be expected from the 2019 vintage wines. The Rosé of Pinot noir was harvested at night and is a blend of saignée and pressed wine. The juice was fermented at low temperatures to maintain delicate aromatics and fresh fruit character.
Jeff Cohn Cellars Stagecoach Marsanne 2016 – $65
Winemaker's Notes: Aged for 19 months in French oak, this wine is a voluptuous not only in its aromatics but in flavors. The aromas are complex, whirling blend of lightly toasted almonds, orange marmalade, wet stones, honeysuckle and pineapple. The palate is very intense, succulent from the rich front palate to a finish that just goes on and on.
Foxen Tinaquaic Chardonnay 2018 – $43
Wine Enthusiast: Tightly wound, this bottling from one of the region's dry-farmed vineyards shows lime skin, lemongrass, and Meyer lemon pith on the nose. The palate is loaded with fresh, tart flavors of wild lime and sea shells, wrapped in a chalky texture and jam-packed with textural intrigue and depth.
Korbel Extra Dry – $15
Korbel Extra Dry is a fresh, off-dry California sparkler that is light, luscious, and always a crowd favorite. It features delightful flavors of bright citrus, vanilla, and spice. Double- and triple-cream cheeses, dried fruits, pâté, spicy Asian cuisine.
Bricoleur Flying by the Seat of Our Pants Rosé – $27
Winemaker's Notes: The structure and style are based on the Rosés of Provence; classic, light, elegant, and delicate. The Flying By the Seat of Our Pants Rosé of Grenache has a lovely Rosé petal color. There are hints of peach, citrus fruits, and watermelon jolly rancher in the aroma. On the pallet, the wine is crisp and light with a slight tartness not dissimilar to strawberry lemonade. It is produced from 100% Fountaingrove District Appellation Grenache grapes.
Domaine de la Riviere Flora Marie Chardonnay 2018 – $70 Winemaker's Notes: The 2018 Flora Marie Chardonnay displays aromas of lemon oil, citrus zest, honeysuckle, crushed rocks, and a hint of vanilla. The multi- layered palate contains fresh acidity, white peach, sweet spices, and hints of honey and lychee. The wine has structurally weighted layers of minerality and finishes medium to long. This wine will age graciously for 7 to 15 years.
Gary Farrell Bacigalupi Vineyard Chardonnay 2017 – $55
Winemaker's Notes: Aromas of fresh apricots, pears, and apple blossom introduce this Chardonnay from the famed Bacigalupi vineyard. Hints of honeysuckle and jasmine lift gracefully from the glass. Layers of vanilla and pie crust add weight, while floral and citrus elements provide a refreshing lift through the mid-palate and onto the finish.
Far Niente Chardonnay 2017 – $70
Winemaker's Notes: Aromas of melon, sweet citrus, and white blossom floral layered with notes of flint and sweetly toasted oak. A smooth and focused entry is followed by a silky midpalate with ripe flavors of honeydew and lemon, supported by just of touch of wet stone, yeast, and toasted hazelnuts. The finish is long and structured with citrus rind and mouthwatering acid.
Pats & Hall Dutton Ranch Chardonnay 2017 – $42
Winemaker's Notes: Aromas of ginger, guava and Crème brûlée with toasted almond, and toffee-brown sugar. Dense, and full-bodied, there's a pleasingly crisp and mouthwatering green apple note on the palate that melds with dried apricot, tangerine flavors along with a hint of toasted oak.
Stuhlmuller Vineyards Summit Chardonnay 2018 – $48
Winemaker's Notes: Subtle tropical fruit aromas with floral notes of jasmine and honeysuckle. All kept very neatly together by the minerality and balanced acidic profile of this signature Chardonnay from our most coveted hillside block.
Bricoleur Flying by the Seat of Our Pants Brut – $45 (Sparkling)
Winemaker's Notes: Ripe, full and concentrated, this Brut boasts an intriguing and complex nose of citrus blossom and light berry. Deep and rich, yet thoroughly refreshing on the palate, its creamily textured, multilayered flavors of guava and mango segue into a crisp and refreshing finish.
Alma Rosa Sta. Rita Hills Chardonnay 2016 – $38
Winemaker's Notes: The wine is rich on the palate, with good weight and striking flavors of earth, meyer lemon, and key lime. A noticeable heft from the barrel fermentation and malolactic conversion of the El Jabali fruit is deftly balanced by sizzling acidity from the stainless component. Though ready for the table now with richer fish and poultry dishes, experience demonstrates that Chardonnay from the Sta. Rita Hills ages nicely for several years in bottle.
Inman Family OGV Estate Endless Crush Rosé of Pinot – $38
Winemaker's Notes: This wine is pale pink, with intense aromas of wild strawberry, watermelon, honeysuckle, guava, and ruby grapefruit zest. On the palate, there is strawberry, mineral, blood orange, and watermelon rind.
FEL Pinot Gris 2019 – $25
Winemaker's Notes: The fruit-forward nature of the 2019 vintage is on full display inthis wine,which is rich, tropical aromas of guavaand papaya. Floral notes of plumeria and orange blossom give the wine an intoxicating bouquet. In the mouth, the wine has a juicy freshness,with a tart qualityreminiscent of lemon granita, and flavors of quince and pineapple.
Domaine de la Rivière Shoshana 2019 – $34
Winemaker's Notes: The 2019 Shoshana Rosé displays bright energetic fruit. Harvested from Lone Oak Vineyard, the grapes were picked in late August at approximately 20 Brix. A perfect salmon color, the nose is fresh with hints of honeysuckle and other floral aromas. Light raspberry, strawberry, hints of orange and lemon zest expand in the mouth with the underlying minerality from a natural grapefruit or lemon-like acidity.
Cliff Lede Sauvignon Blanc 2019 – $29
Winemaker's Notes: The elegant and lively 2019 Sauvignon Blanc opens with a feast of ambrosial lemon curd, elderflower, bosc pear flesh, and apricots aromas. There is also delightful array of toasty brioche, coconut, and orange blossom notes reveling amongst the upper register. A beautifully bright acidity leads the entry with a nectar of citrusy key lime and grapefruit, followed nicely with pineapple, and honeydew melon flavors. The grand finish flourishes with pleasurable hints of marzipan, oyster shell, honeycrisp apple, fresh mint, and green tea.
Dutton Kyndall's Reserve Chardonnay 2017 – $42
Winemaker's Notes: Pale straw and light golden in color, the nose opens up with super-expressive Chardonnay aromas of apricot, white peach, lemon, vanilla, and hints of little cuties. French oak frames the flavors without being the center of attention. The aromas follow through to the palate, with rich dried apricot surrounded by pear and lemon zest. The oak again plays a key role of only framing the flavors without overpowering the wine or hiding the fruit. A solid Chardonnay, this wine has a beautiful long finish, making it a quintessential offering.
Lynmar Estate Russian River Valley Chardonnay 2018 – $35
Winemaker's Notes: A clear bright yellow in the glass, clean aromas of lemon peel, white flower and golden delicious apple are apparent. Bright acidity on the palate transition to grapefruit rind, elderflower and lychee. Flavors of fresh stone fruit progress to a pithy finish which lingers on the palate.
Sterling Vineyards Bland de Blancs – $23 (Sparkling)
Winemaker's Notes: The Blanc de Blancs sparkling wine is a glistening pale straw color in the glass with ribbons of fine bubbles. The aromas of green apple, lemon citrus, pear, and lemon cream are distinctive. The palate is fresh with fruit-forward flavors, zippy acidity and a creamy mouth with long, smooth finish. This is a sophisticated and elegant wine with balanced fruit, structure, and acidity.
Peyrassol Cotes de Provence 'Chateau Peyrassol' Rose 2019 – $30
Winemaker's Notes: Pale in color, with soft rose-tinted overtones, Château Peyrassol radiates freshness. Its subtle nose of citrus, vine peach, apricot, and fine floral notes is inviting. It has a beautiful, dense palate, delicate and lively, and is notable for its balance and full body, punctuated by a long, fruity finish. It is the perfect accompaniment to fish soups, carpaccios and all varieties of grilled fish, but will also add sparkle to red berry desserts.
Sosie Wines Vivio Vineyard Rousanne 2016 – $38
Winemaker's Notes: The nose offers Meyer lemon, nectarine and apricot – things you expect – along with some you don't: cashews, chamomile and sage. The mouth follows the nose. The texture starts tart, like a pink grapefruit, then swells to become succulent and luscious. This wine has schooled us. It will thrill you.
Stags' Leap Chardonnay 2018 – $32
Winemaker's Notes: The fragrant citrus blossom bouquet opens with aromas of delicate Meyer lemon and lime zest, fresh white peach and floral honeysuckle, alongside more subtle hints of Tarte Tatin and brioche toast (a nod to the well-integrated French Oak) which fills the glass and encourages you to dive into this lively Chardonnay. The palate is refreshingly mouthwatering with nuances of lemon meringue, green apple, guava, and Asian pear, while also showing a luscious texture that is rich and balanced (hinting at the delicate battonage lees stirring that occurs during the winemaking process). With well-integrated vanilla and caramel oak notes and extraordinary length and depth on the finish, this wine is round, full and bright, yet generous in style and maintains a core of freshness due to its acidity, which creates an elegant Chardonnay full of grace and complexity.
1849 Wine Company Au Jus Chardonnay 2017
Winemaker's Notes: Creamy, buttery texture with notes of vanilla, butter, baking spices, and tropical stone fruits. On the front of the palate, you get vanilla and stone fruit eventually giving way to a toasted Crème Brulee mid-palate and the sip finishes with slightly sweet undertones and low acid smoothness.
Scharffenberger Brut Excellence N.V. – $20
Winemaker's Notes: Scharffenberger Brut Excellence is made using the méthode traditionelle process, whereby the wines are individually bottle-fermented before being riddled and disgorged. Most of the base wines undergo malolactic fermentation, which softens and rounds out the blend. The wine is approximately 60% chardonnay and 40% pinot noir. The full malolactic style adds a vanilla cream character producing a round and full-bodied wine.
Castello Pomino Nenefizio Riserva Pomino Bianco 2018 – $47
Winemaker's Notes: Elegance, finesse and body are the defining elements of the Benefizio 2018. The colour is a typical pale yellow with golden reflections. Its bouquet is both delicate and persistent. The refined aromatic variety is highly impressive with its development over time. Notes of orange blossom, magnolia and gorse soon give way to citrus aromas of candied and dried fruit. Gentle spice alongside the tertiary notes produced during refinement conclude this astounding olfactory journey. Its structure is confirmed by an alcoholic note, perfectly balanced and harmonised by freshness. The finish is long and persistent.
Capensis Chardonnay 2016 – $95
Winemaker's Notes: The winemaking team gently guides the wine through fermentation and barrel aging. Immediately after hand-harvesting, whole clusters are pressed in an enclosed membrane press. After the juice settles for 24 to 36 hours, it is inoculated with selected yeast strains and fermented in small French oak barrels. For each vintage, approximately 40 percent of the blend is fermented in new French oak, with the balance in neutral oak. All the wine is aged on the lees and is hand-stirred monthly throughout 10-12 months of aging to soften the texture. Winemaker Graham Weerts is a fervent believer that lees incorporation is a key component to creating Chardonnay with integrity and with the ability to age.
Landmark Vineyards Rodgers Creek Vineyard Chardonnay 2017 – $45
Winemaker's Notes: Pale straw in color with aromas of pear, green apples, peaches and toasted almonds. On the palate, baked yellow apple, Meyer lemon, grilled peaches and mandarin orange. The mid-palate displays a custard creaminess as well as exotic toasted almond and coconut. The finish is long and lingering with bright with orange and lemon zest, and creamy coconut.
Cuvaison Estate Grown Chardonnay 2018 – $26
Winemaker's Notes: A long, cool growing season, ideal for cool climate varieties, delivered wines of structure, focus and shimmering elegance. Our 2018 Estate Chardonnay delights with notes of hazelnut, honeysuckle, apricot and quince. The hints of brioche and vanilla surf a wave of citrusy, bright fruit and a long, creamy finish.
Meadowcroft Louvau Vineyard Viognier 2018 – $34
Winemaker's Notes: Complex layers of vanilla bean and expressive honeysuckle blossom aromas play into a rich and creamy palate with ripe apricot and white peach finishing with lively acidity. This wine is excellent paired with rich shellfish and salmon dishes such as shrimp bisque, steamed Littleneck clams in a white wine sauce, or Cedar Plank salmon with lemon and dill.
Laurent Perrier Brut Cuvee Champagne Rose – $80 (Sparkling)
Winemaker's Notes: La Cuvée Rosé was created in 1968 from the boldness and know-how of the House of Laurent-Perrier. Perfected at each stage of its making, Cuvée Rosé is acknowledged for its consistency and its high quality. It is characterized by its ripe red fruit aromas, high intensity, and great freshness.
Meadowcroft Blanc de Blancs 2010 – $34 (Sparkling)
Winemaker's Notes; Complex layers of Honeycrisp apple and pear mix with toasted brioche and honeycomb. A creamy and velvety palate shows stone fruits such as ripe nectarine with delicate floral notes finishing with bright acidity. This wine is a great match for a variety of food pairings from oysters, calamari, shellfish, and fresh green salads. Also a playful match for Asian dishes and salty, deep-fried foods.
Rochioli Estate Grown Sauvignon Blanc 2019 – $34
Ideally paired with fresh goat cheese, creamy Brie, grilled scallops, freshly shucked oysters, filet of sole, lemon-herb chicken, Caprese salad.
Segura Vidas Cava Brut Rosé – $26 (Sparkling)
Segura Viudas Brut Rosé is a perfect example of what a Cava Rosado should be, with its intense fruitiness, on both nose and palate, lively color and finesse. Made principally from the Trepat variety. This black grape, originally from Conca de Barbera, is grown is only grown on 1,000 ha in the whole Denomination.
Camille Braun Cremant d'Alsace Brut Rose – $25 (Sparkling)
Wine Enthusiast: There is a lovely note of wet earth before hints of fresh rose hip appear on the nose. The palate is both mellow with flavors of ripe red apple and fresh with spicy peppery tartness. This is light but frothy, full-flavored but not heavy— a lovely, easy apéritif with lots of red-apple fruit on the dry finish.
See Also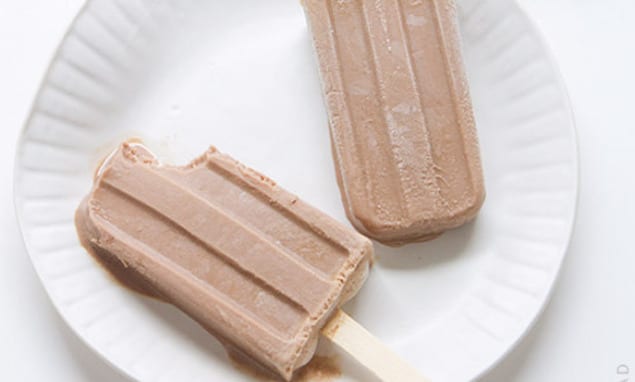 Henriot Blanc de Blancs Champagne – $65 (Sparkling)
Winemaker's Notes: Tasting reveals an exceptionally fresh minerality, enhanced by the significant proportion of reserve wines, with the promise of excellent cellaring potential. The nose expresses freshness with delicate citrus fruit and white-fleshed peach notes. The freshness continues on the palate with great clarity as the lemon hint continues and melts into notes of buttery brioche. Beautiful length and wonderfully rounded in the mouth.
Rombauer Vineyards Sauvignon Blanc 2019 – $24
Winemaker's Notes: This wine exudes aromas of lime, mango, grapefruit, and white peach with a hint of fresh-cut grass. The palate is fresh and enticing as grapefruit and passion fruit intertwines with key lime, making the mouth water. Balanced, yet lively acidity lingers on the palate inviting another taste. The finish gives the wine length and vibrant freshness.
MacRostie Dutton Ranch Russian River Valley Chardonnay 2017 – $46
Winemaker's Notes: With a pale gold color and subtle yet complex aromas of peach and cinnamon this wine shows the exquisite nature of Dutton Ranch Chardonnay. The soft and rich entry underscores the juicy tropical flavors, with a beam of elegant natural acidity adding to a long, refreshing finish.
Priest Ranch Grenache Blanc 2018 – $22
Winemaker's Notes: The grenache blanc is an aromatic white wine with bright aromas of white peach, melons, and honeysuckle. The palate is sharp with good acidity and minerality with a touch of tannins. Hints of bright stone fruits, Asian pears, and citrus make it the perfect pairing for Thai cuisine or to serve with triple cream cheese.
Bricoleur Chardonnay 2018 – $30
Winemaker's Notes: The wine has silky and floral aromas of pear, apples, and light spices. On the palate there are the wonderful flavors of ripe Chardonnay and the luscious body of sur-lie aging. This wine will age gracefully for several years and will be a favorite to have with lighter fare of seafood, poultry and the elegant cheeses of Sonoma County
Paul Hobbs Crossbarn Sonoma Coast Chardonnay 2019 – $27
Winemaker's Notes: Clear with pale lemon hues, the wine bursts with aromas of fresh pear, citrus, and wet stone. Lifted notes of white peach, green apple,
and white flower mingle with crisp acidity and chalky texture, leading to a long and juicy finish, capturing its Sonoma Coast origins.
Ziata Sauvignon Blanc 2019 – $34
Winemaker's Notes: Delicate cherry blossoms and rose petals accentuate a bright palate. A natural juiciness gives body and roundness with a touch of grapefruit peel on the finish adds length and complexity.
Cakebread Sauvignon Blanc 2018 – $35
Winemaker's Notes: The wine opens with vivid tropical aromas of white flowers, ripe melon, and sweet citrus. The citrus and tropical characters extend onto the palate with ripe guava and crisp pink grapefruit, balanced by bright acidity and accented by a flinty vein of minerality. This is a zesty wine that stands up well to shrimp, crab, grilled vegetables and is perfect for a cheese plate.
Ziata Chardonnay 2017 – $50
Winemaker's Notes: This crisp wine tastes of lemon zest, grapefruit and tangerine, with lively, fresh acidity. Integrated oak contributes underlying richness and contrast, finishing on an apple skin note.
Besserat de Bellefon Bleu Brut Champagne – $48 (Sparkling)
Winemaker's Notes: Simply dressed, the warmth of its presence surrounds the place like velours. Its sight reveals a deep clarity of minerals and a unique balance. Carried by the current of a journey at the water's edge, by remaining true to itself, it pays tribute to the life it bears within. That of its elders is the seed of tomorrow, but that of today is the fruit full of boundless energy and the entry into the world of BB.
Ponzi Chardonnay Reserve 2016 – $25
Winemaker's Notes: Honeycomb, quince, candied orange and cardamom lift from this nose along with heady gardenia, white pepper, and Meyer lemon. The mouth is silky with flavors of verbena shortbread, grapefruit, and oyster shell.
Domaine William Fèvre Chablis Premier Cru Vaillons 2018 – $69
Winemaker's Notes: Pronounced nose of fruit and flowers, with lovely freshness and a few mineral touches. Generous palate, with lovely roundness. Pair with fish, shellfish, and other seafood, grilled or in a cream sauce. Poultry and white meat, grilled or in a cream sauce.
Domaine William Fèvre Chablis Premier Cru Montee De Tonnerre 2018 – $85
Winemaker's Notes: Complex bouquet with floral and fruity aromas, and intense mineral notes. Structured palate in its youth, becoming more subtle and elegant and developing ripe fruit notes.
Nyetimber Tillington Single Vineyard (England) 2013 – $125 (Sparkling)
Winemaker's Notes: The Tillington Single Vineyard comes in limited quantities and is only produced in specific vintages. Light gold and hints of silver with minuscule bubbles – and even more beautiful to taste, its aromas encapsulate the toasted topping of crème brûlée and meringue, building into strawberry and cherry in the glass. Flavors of mandarin and pastry lead to a vanilla flavor, ensuring it is both long and balanced with underlying power.
Ornellaia Poggio alle Gazze 2017 – $85
Winemaker's Notes: The 2017 vintage was affected by heat and drought, but the early harvesting of Sauvignon Blanc, Viognier grapes before mid-August and Vermentino grapes before the end of the month, has allowed us to preserve the acidity and aromatic components of the white grapes, resulting in wines of great freshness and depth. Poggio alle Gazze dell'Ornellaia 2017 has a bright straw yellow color, the nose carries outstanding citrus notes accompanied by hints of white flowers and boxwood. On the palate, it shows an excellent balance between freshness and persistence, closing with a long, lively, and mineral finish.
Joseph Phelps Freestone Vineyards Chardonnay 2018 – $60
Winemaker's Notes: The 2018 Chardonnay opens with generous white flower, lemon zest, and fresh pear. A very linear offering with vivid acidity, bright green apple, tart lemon, and a mineral-driven lengthy finish.
Domaine des Baumard Savennières Clos du Papillon 2015 – $55
Winemaker's Notes: Fresh and full of minerality while staying powerful, it exudes all the aromatic richness and elegance of Chenin Blanc grown on a great terroir. Much like a butterfly, the wine seems to flutter and fly.
Davis Family Vineyards Cuvee Luke 2013 – $30
This very exotic and delicious white wine is Rhone style blend of Roussanne, Marsanne and Viognier. The vineyard, planted in 1996, is located 2500 feet up in the Sierra Foothills. It is outside the town of Grass Valley in the Northern portion of the Sierra Foothills toward Lake Tahoe. This area is much cooler than the southern areas of the Sierras and in turn, allows for much fresher acidity and better balance of flavors.
Mionetto Cartizze $37 (Sparkling)
Winemaker's Notes: This elegant Cartizze boasts luminous golden highlights that are fluted by a near-endless, delicate bead of tiny bubbles. A majestic, multi-faceted bouquet releases seductive impressions of apple and pear, alongside notes of citrus and glazed almond. On the palate, it is crisp, well-balanced, and elegant.
Hamel Family Sauvignon Blanc 2019 – $48
Winemaker's Notes: Pale yellow in hue, the nose is pure and focused with predominant aromas of lemon, spiced pear, fresh pineapple and flint. Citrus, floral and saline notes emerge on the palate. The structure feels taut and seamless – bridging a soft, round entry with a delicate and ethereal finish. The freshness of the wine provides tension and energy, while a distinct mineral quality adds a subtle savory, refreshing quality. This wine will be most accessible in the years following its release.
Craggy Range Sauvignon Blanc Te Muna Road Vineyard 2018 – $21
Winemaker's Notes: Grown on the lower terrace at Te Muna Road, this wine shows a unique level of texture and complexity. The cooler climate of Martinborough ensures the wine is aromatic with steely minerality while the rocky soils gives intensity of the fruit.
Baumard Cremant de Loire Carte Turqoiuse Brut – $25 (Sparkling)
Winemaker's Notes: The NV Carte Tourquoise is extraordinarily consistent, with markedly fresh aromas of pears and almonds, and a rich, complex palate enlivened by a refined mousse. A beautiful and original interpretation of the category.
Langlois-Chateau Cremant de Loire Brut Rose 2012 – $25 (Sparkling)
Winemaker's Notes: With its freshness, fine bubbles and exceptional fruitiness,
our Langlois, Crémant de Loire Rosé Brut is an excellent aperitif wine and is ideal for red fruit desserts.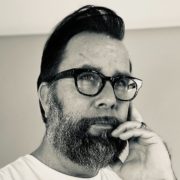 Kalle Bergman
Kalle Bergman is a food writer and media entrepreneur who is the founder of Honest Cooking and PAIR Magazine. As a food writer, his writing has been regularly featured in publications like Gourmet, Los Angeles Times, Huffington Post and Serious Eats. He is obsessed with simple food, more often than not from his native Scandinavia.