This New England Chef Accomplishes the Unexpected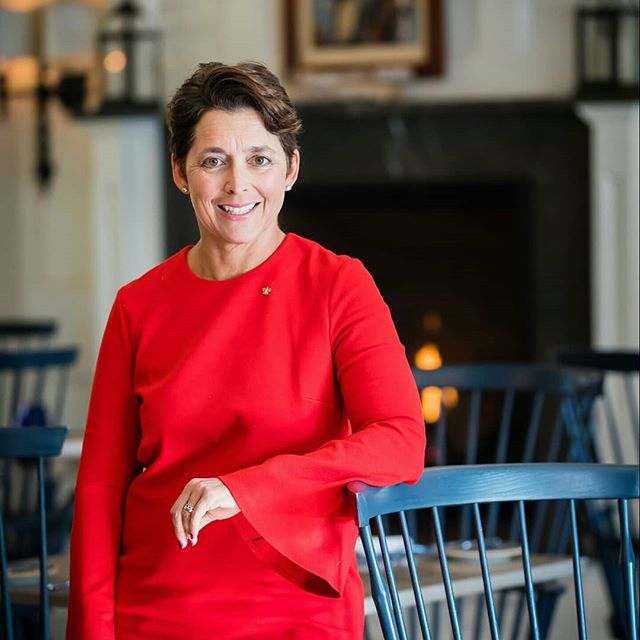 New England chef, competitive dancer, and female owner and founder of a Relais & Châteaux boutique hotel.  Trisha Pérez Kennealy beats the odds as owner of landmark hotel The Inn at Hastings Park. 
Born and raised in Puerto Rico, Trisha Pérez Kennealy is an unexpected force of nature, holding several titles; competitive ballroom dancer, New England chef, mother of three, strong community activist and hotelier of the Relais & Chateaux Inn at Hastings Park.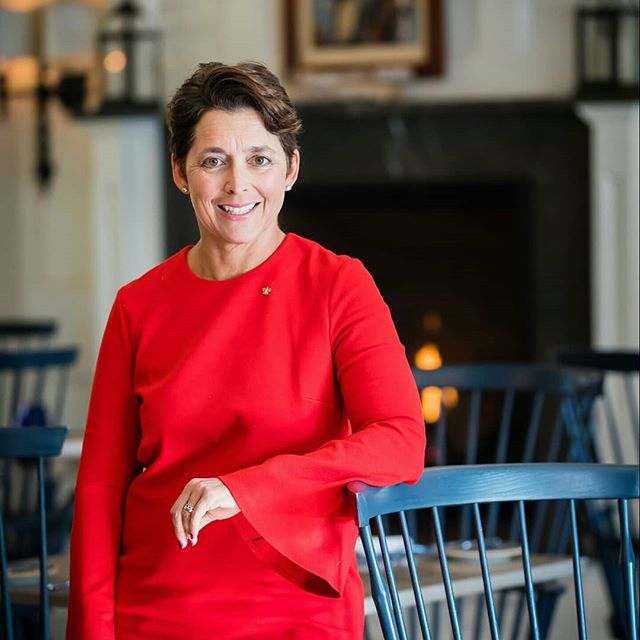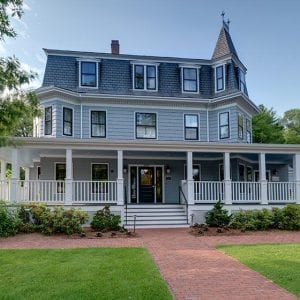 The Inn at Hastings Park in Lexington is quintessential of a New England colonial town. Picture a majestic inn set in The Patriot movie, where the skies are crystal blue and Mel Gibson enters the scene on his horse. This is it. Merging Lexington's historic heritage and architecture with a contemporary design. As one of the first female hoteliers in the leading hotel group, Trisha says it wasn't easy. Research shows only one in 22 CEOs in the hospitality industry are female. Among people with the title "owner" or "president and owner," only one in five are women. Trisha's advice: "if you are interested in pursuing a career in the culinary or hospitality industry, get your hands dirty."  In other words, "take every opportunity you receive to learn about every aspect of the business. Find mentors and individuals who inspire you, and learn all you can not only from their successes– but sometimes more importantly, their failures."
Built as a residence in 1888, The Inn at Hastings Park is entwined with Lexington's history, the Birthplace of American Liberty. Thus, making any changes to the landmark wasn't graciously welcomed by locals. One of her greatest accomplishments at the Inn was successfully converting people who had opposed its restoration into stalwart supporters. The Inn now hosts individuals from around the world. "It's incredibly fulfilling to welcome guests and help make the most of their visit.  The best part is that some of our repeat guests have become dear family friends."
Trisha's father, who was an entrepreneur, had a profound impact on who Trisha is today.  Having grown up in Puerto Rico, Trisha is in tune with her heritage, much like the Inn is in Lexington's history. "There is warmth that exists in Puerto Rico that I have taken with me wherever I have lived.  There is always room for one or ten more people at a gathering.  The more the merrier.  In addition, watching my father run his own company made me want to have my own business.  I attributed the combination of warmth and drive that I have to the way I spent my childhood in Puerto Rico."
Trisha's Tasting Table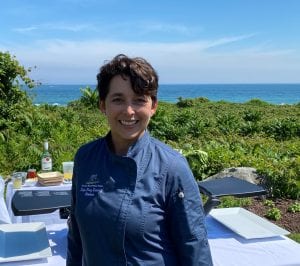 Alongside her father, Julia Child leads as an inspirational figure for Trisha.  "She is an intelligent and passionate woman, who dreams big and accomplishes the unexpected. I have been blessed with a variety of experiences in my life that many would find unrelated but have all been focused on working with others and helping people — including myself — be the best that I can be in my job, my community and my family."
The Hotelier and New England chef earned a Diplôme de Cuisine and Diplôme de Pâtisserie at Le Cordon Bleu Culinary School in London.  Slated to release in September, Trisha will launch a cookbook nodding to her Jewish and Puerto Rican roots that will give us a taste of her table. 
Trisha's cookbook will not only teach people how to cook, but help them master some of the essential techniques to craft recipes loved by her family and friends. These include foods that celebrate Jewish holidays, birthdays and just being together. More often than not, the recipes feature a simple list of ingredients focusing on quality and seasonality. "I really want to make sure that people know exactly what to do with a specific type of ingredient, and then they can leverage that experience to do other things in the kitchen.  You can expect to see dishes from Puerto Rico, Europe, New England—anywhere I have lived or visited."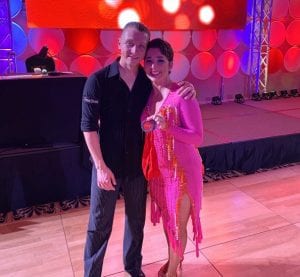 Dancing —  like cooking — also brings the outstanding chef, hotelier and cookbook author happiness. "I love listening to the music, dancing with my partner and interacting with people who are watching us dance. I am also a pretty competitive person, so being able to compete provides another element of excitement to my ballroom dancing." Whether it's overseeing the daily activities at the Inn, baking a vanilla citrus glazed crazy cake for summer desserts or dancing, Trisha wants us to beat the odds by staying true to our passions. "Find the things that make you happy and use every opportunity you can to maximize the time that you can dedicate to pursuing those passions. I am inspired by people who dream big and accomplish the unexpected."
Alyssa Holder
Alyssa is passionate about donuts, burpees, listening to the stories of the people who devote their time to fill our stomachs and exploring. She spends most of her time balancing her love for sugary, carb heavenly goods and fitness trends. She is currently working at the empowering fitness community Lucille Roberts as their Social Media Manager