The cinnamon-sugar coated, fried dessert is one of our favorites. Especially when we have a rich chocolate sauce or bitter coffee to drunk it in. Going beyond just the usual sticks, here are our favorite churro desserts.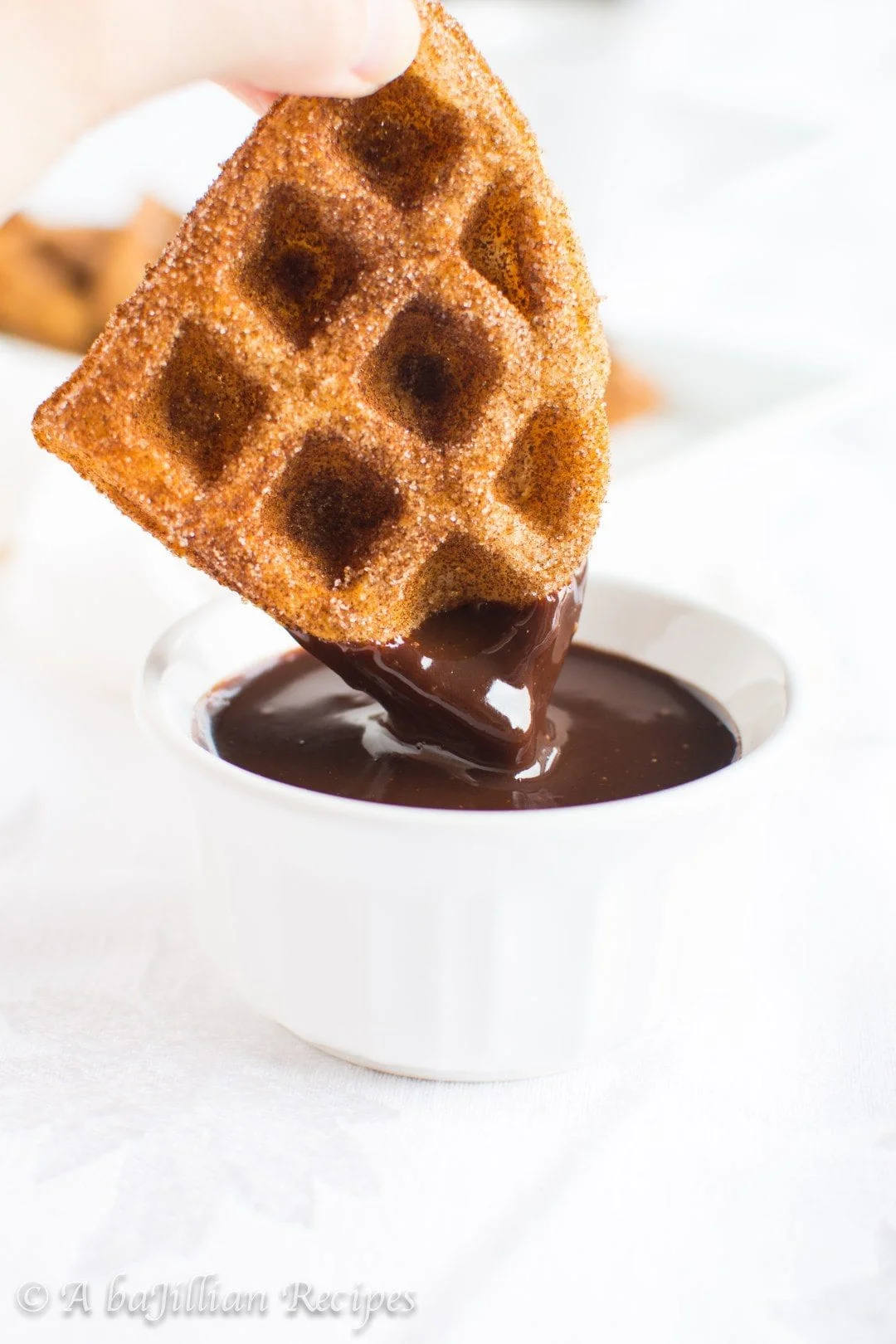 Churro Waffles and Spiced Chocolate Sauce
These churro waffles are coated in cinnamon sugar and drizzled with a sweet and spicy Mexican chocolate sauce. See the recipe here.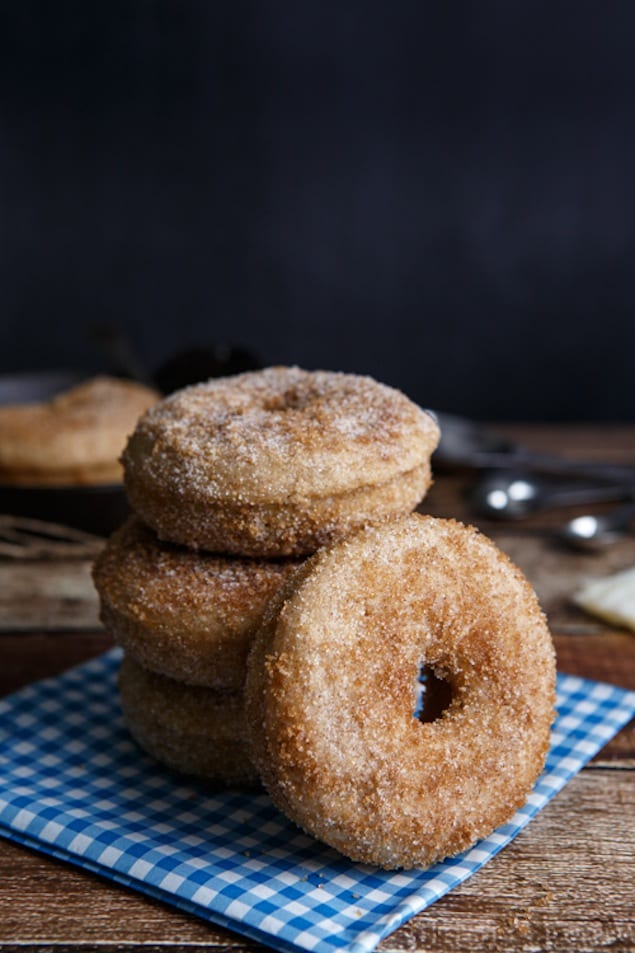 Brown Butter Churro Donuts
These Brown Butter Churro Donuts are baked instead of fried, but they are just as delicious. Be prepared to become addicted to your donut pan. See the recipe here.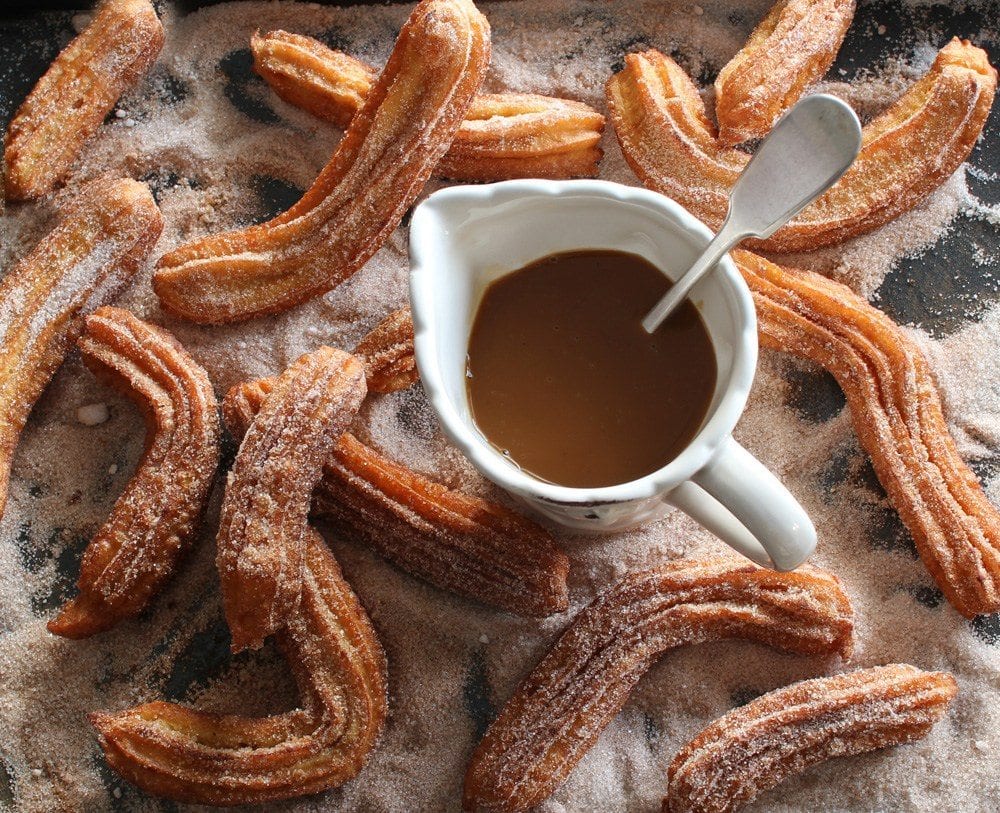 Gluten Free Churros and Caramel Rum Sauce
This fried dessert of gluten free churros is totally delicious and served with a rich caramel rum dipping sauce. See the recipe here.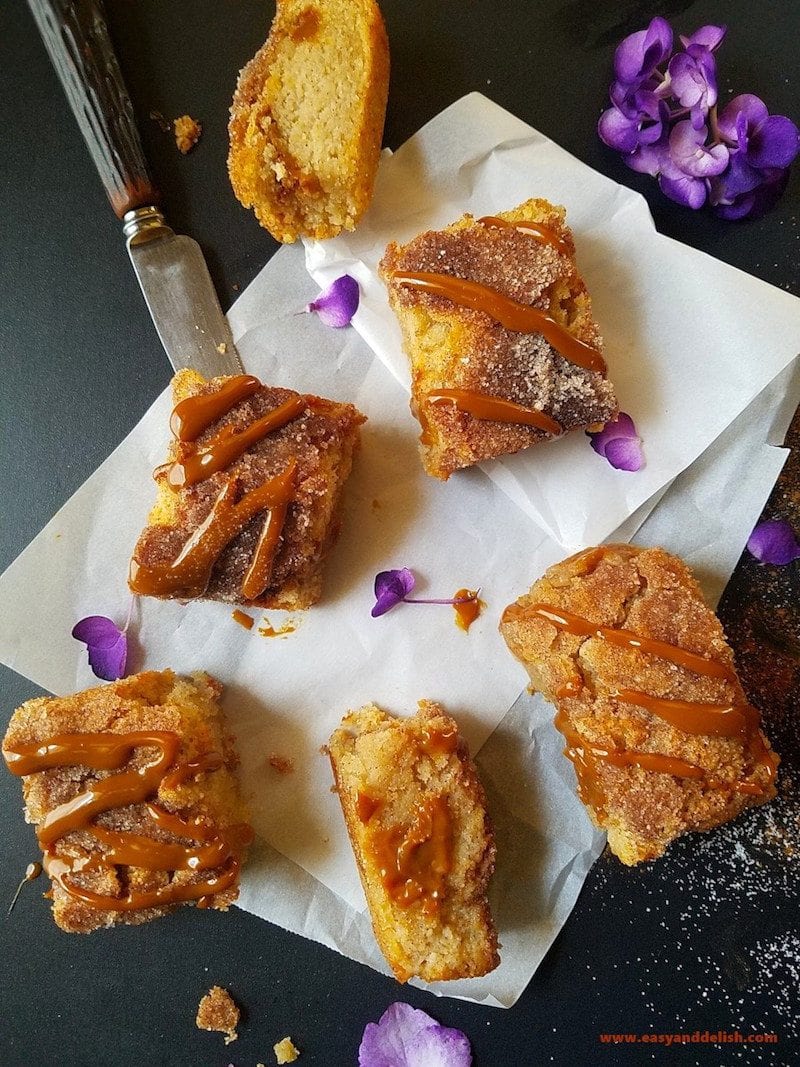 Dulce de Leche Churro Blondies
Fudgy and decadent churro blondies filled with dulce de leche that are easy to make and can be served with your favorite ice cream. See the recipe here.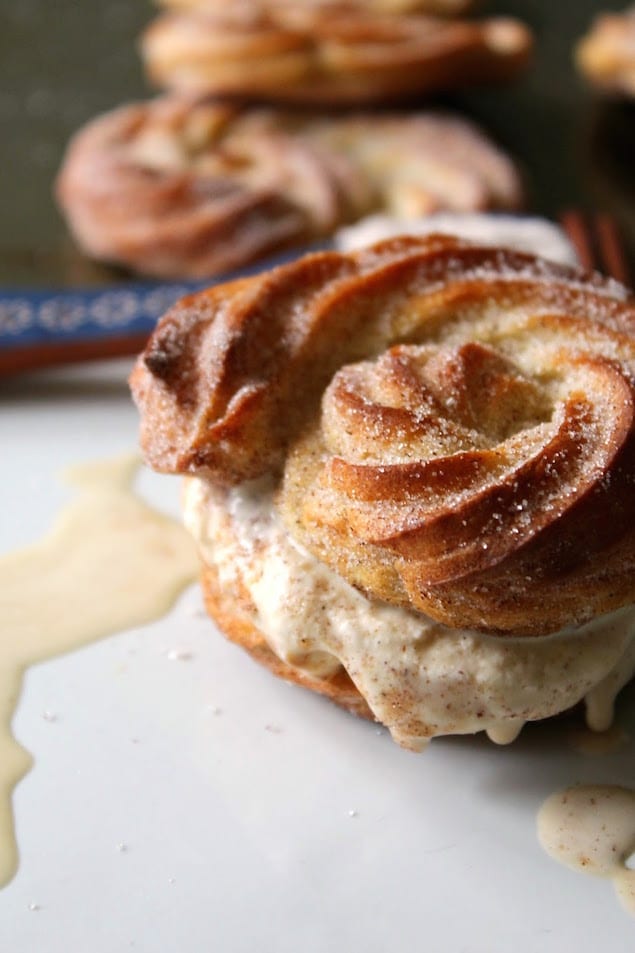 Baked Churro Dulce de Leche Ice Cream Sandwiches
Crispy churros are baked in cinnamon sugar and filled with creamy, cool dulce de leche ice cream for a awesome treat. See the recipe here.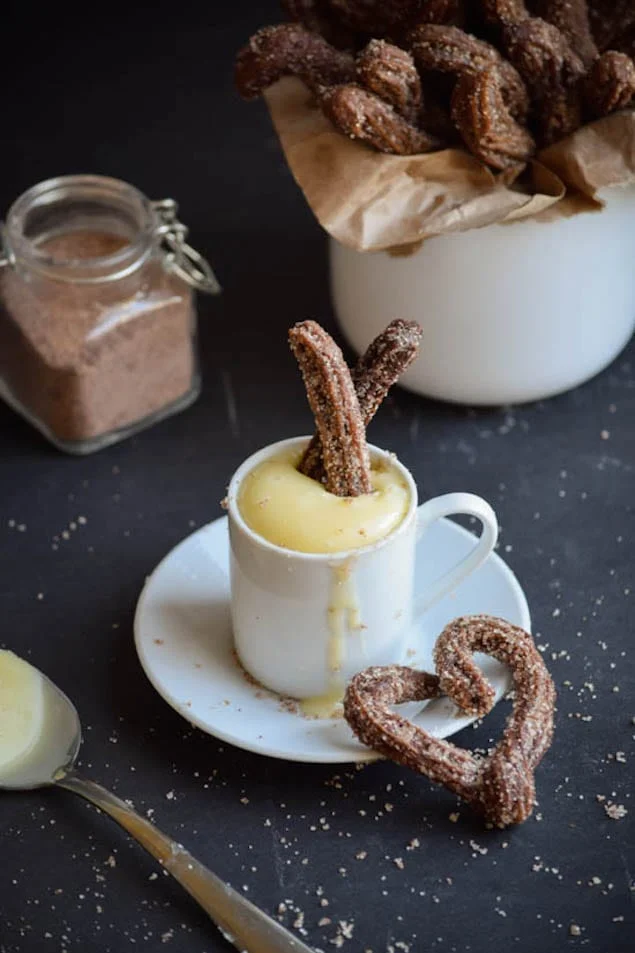 Crisp Chocolate Churros with White Chocolate Sauce
Switch up the normal chocolate sauce and churros for perfect white chocolate sauce with crispy-on-the-outside, sweet chocolate churros. See the recipe here.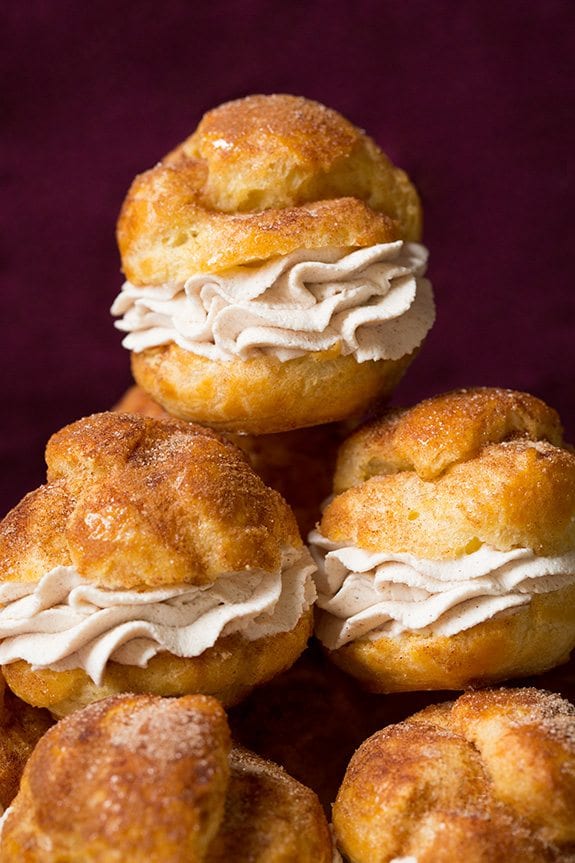 Churro Cream Puffshere.
Churro Cake
There are few things better than a brown butter cinnamon cake with luxurious chocolate frosting. See the recipe here.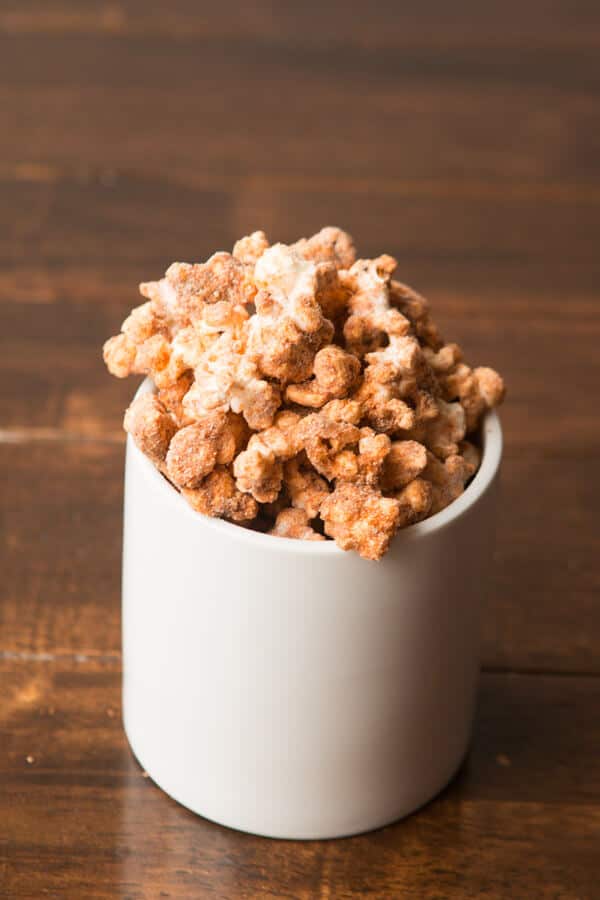 Churro Popcorn
If you love a sweet, crunchy popcorn, this is going to become a new favorite. See the recipe here.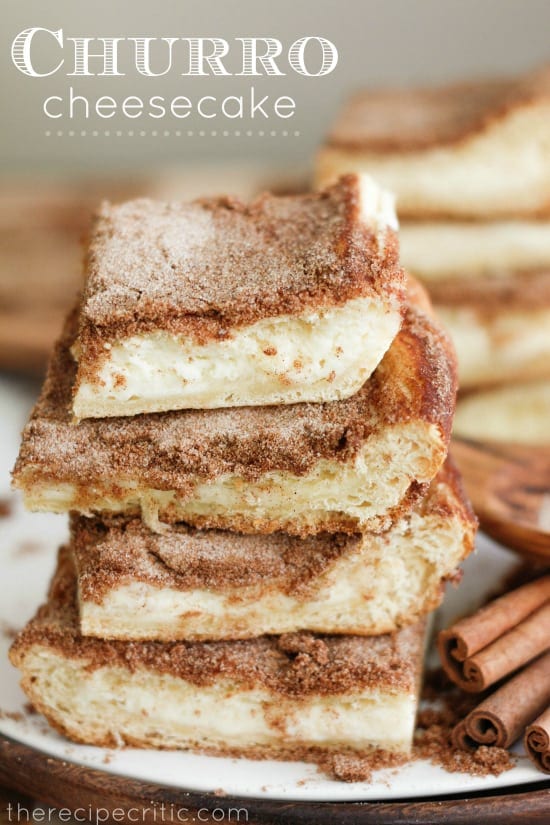 Churro Cheesecake Bars
Flaky, laminated dough is baked and filled with a sweetened cinnamon cream cheese. So easy! See the recipe here.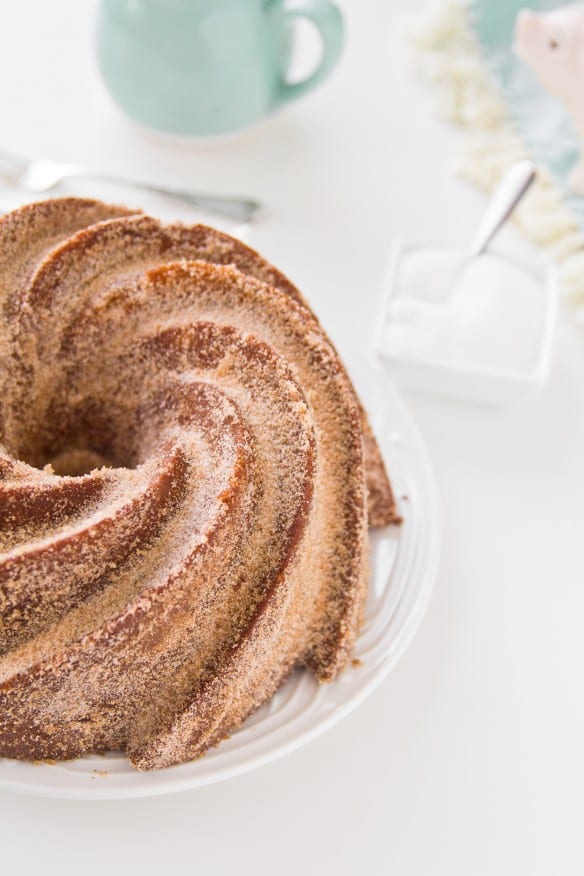 Churro Bundt Cake
Simple and beautiful, this bundt cake is loaded with plenty of butter and crunchy cinnamon-sugar. See the recipe here.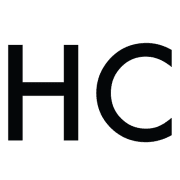 Honest Cooking
The Honest Cooking editorial team handpicks inspiring culinary stories to share with you that we think are beautiful. We strive to create an inspiring place for culinary exploration, salivating recipes, interesting personalities and stories.