Crisp Chocolate Churros with White Chocolate Sauce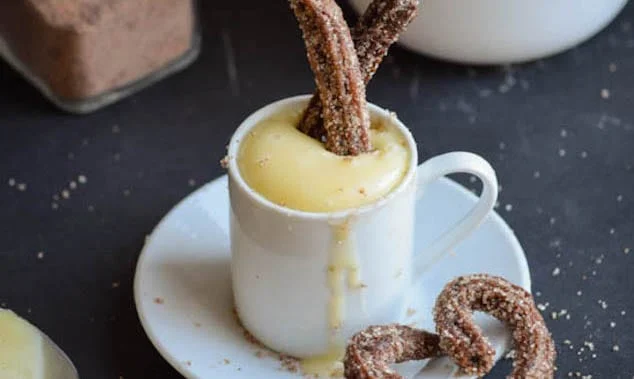 Switch up the normal chocolate sauce and churros for perfect white chocolate sauce with crispy-on-the-outside, sweet chocolate churros.
By Tori Cooper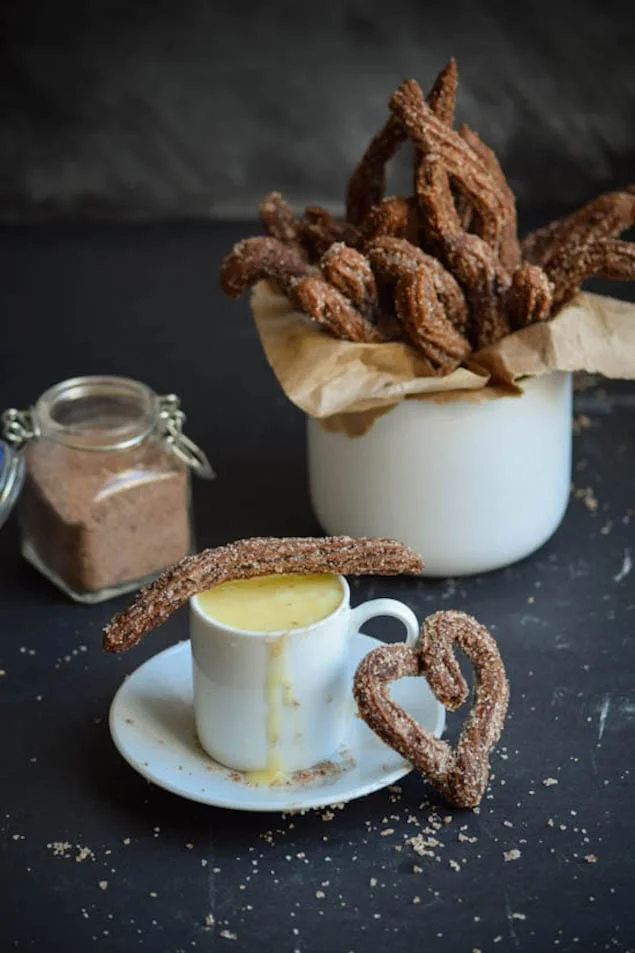 Traditional churros are dipped in a rich hot chocolate sauce but I thought it would be fun to try switching it up and doing chocolate batter churros with white chocolate sauce.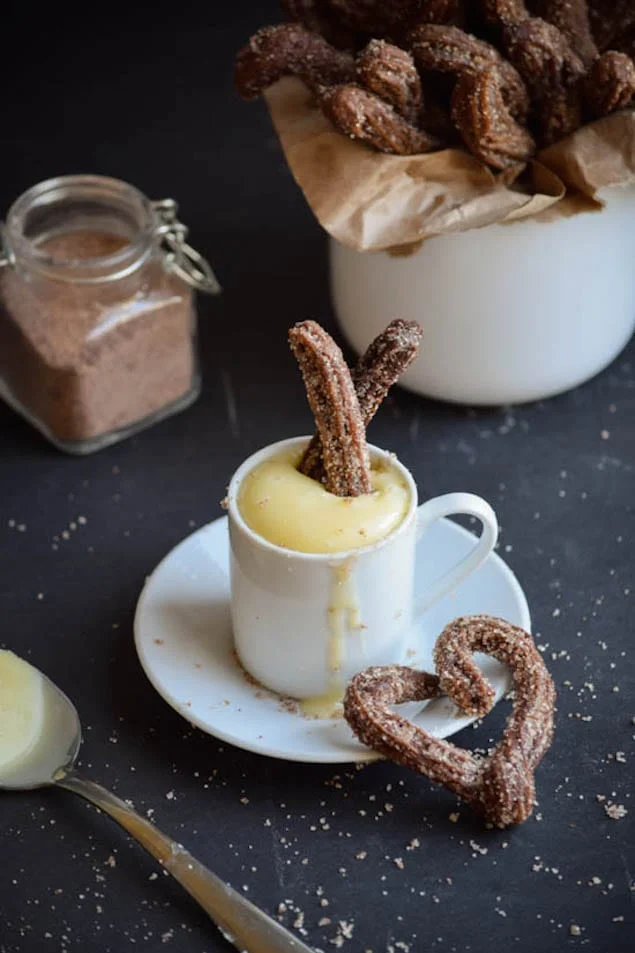 I went through quite a few batters trying to find the right texture and flavor. I finally found one that I was happy with. They are airy but not too fragile and they get the perfect crisp on the outside when you fry them.
If your family is anything like mine you live on leftovers. Baked goods have to at least be good for 48 hours or they don't get made very often. The good news is that I solved the problem by toasting them up in the oven at 350 for about 8 minutes and they were nice and crunchy. Delicious in a totally different way.
Crisp Chocolate Churros with White Chocolate Sauce
Switch up the normal chocolate sauce and churros for perfect white chocolate sauce with crispy-on-the-outside, sweet chocolate churros.
Recipe Type:
Dessert, Baking
Ingredients
Churros
1½ cups sugar
½ cup water
½ cup milk
½ teaspoon salt
2 tablespoons butter
1¾ cup flour
⅓ cup cocoa
1 teaspoon vanilla
3 eggs
peanut or vegetable oil for frying
1 teaspoon cinnamon
1 cup sugar
1 tablespoon cocoa
White Chocolate Dipping Sauce:
150g (about ¾ cup) white chocolate
⅓ cup cream
1 teaspoon vanilla extract
pinch of salt
Instructions
Churros
Combine sugar, water, milk, salt, and butter in a medium saucepan over medium heat. Heat until edges start to bubble then remove from heat. Immediately stir in vanilla, cocoa, and flour until the dough is smooth with no lumps. Beat in eggs until smooth.
Combine cinnamon, sugar, and cocoa in a bowl and mix. Set aside.
Heat 1 to 2 inches of oil in a large deep skillet over medium heat. Fill a pastry bag fitted with a star tip with batter and pipe churros into hot oil, about 6 inches long. Cook on each side until golden and lightly crisp. Remove to a plate lined with paper towels to absorb excess oil. Repeat for remaining batter.
Toss in sugar mixture until all sides are coated and serve as soon as possible.
White Chocolate Dipping Sauce:
Heat cream in a small saucepan over medium heat until very warm. Remove from heat and add salt, white chocolate, and vanilla and stir until melted and creamy.
Tori Cooper
Tori is a food blogger with a passion for what she does. She shares all her recipes, photography, and bits about her life living in Patagnia Chile on her blog, Gringalicious.