Zuppa di Lenticchie is a hearty Italian lentil and vegetable soup that was born out of cucina povera cooking.
This is a simple soup to make but is hearty enough to be the main course when a green salad and a loaf of crusty Italian bread are added.
Lentils are also very healthy and are particularly rich in fiber. Without the added diced pancetta, and by substituting vegetable broth for the meat broth, it can be a vegetarian option anyone would enjoy.
See Also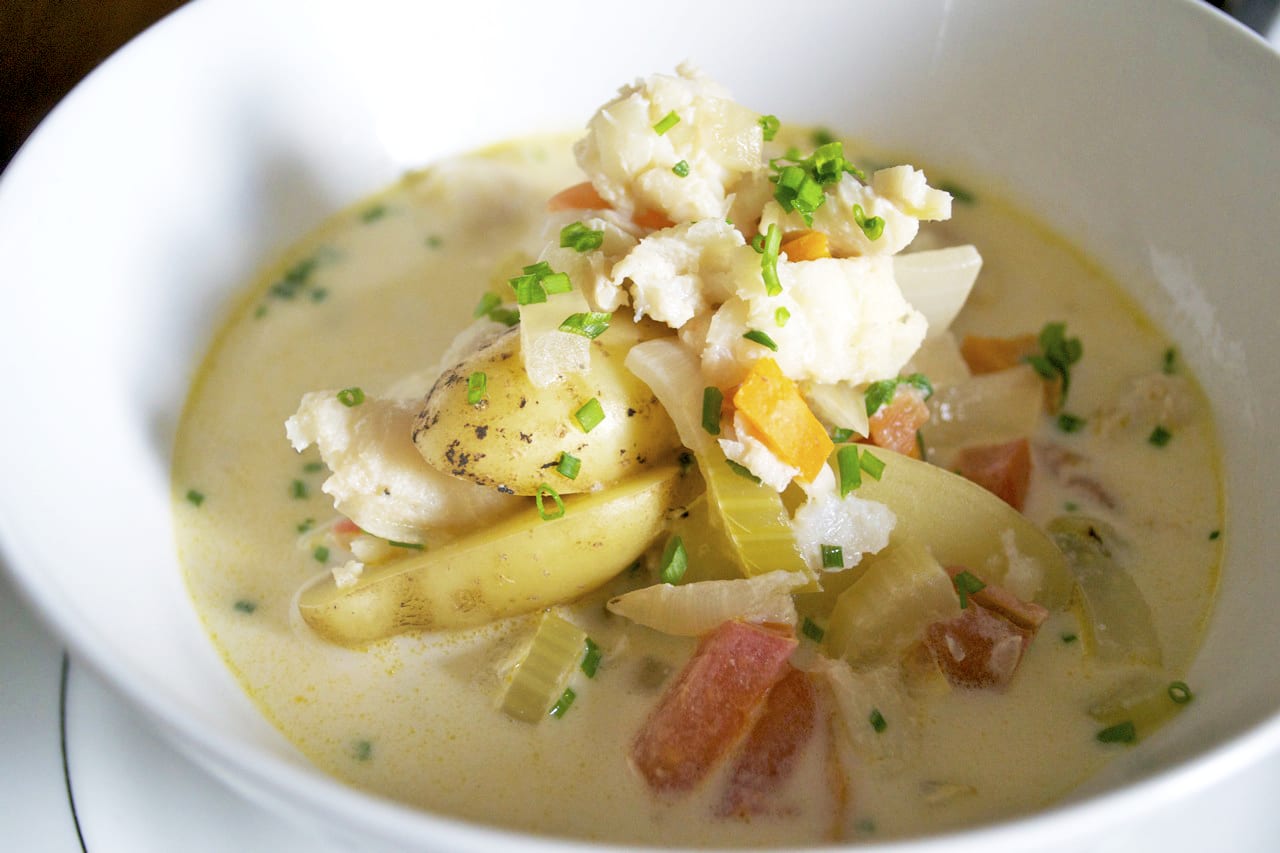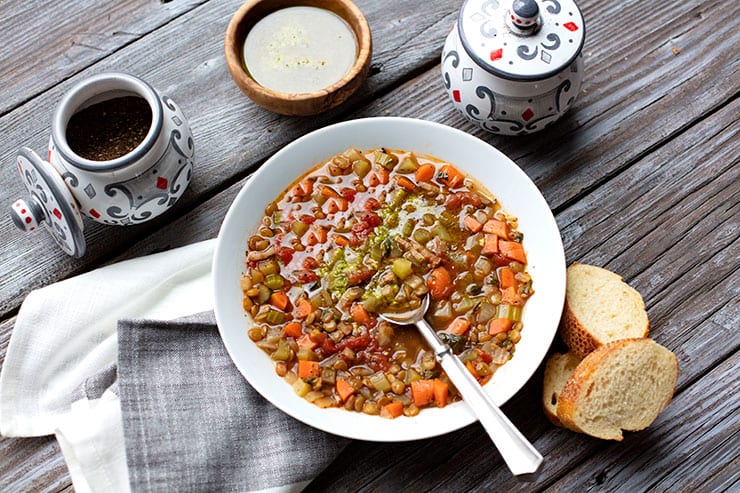 Another alternative to the pancetta would be to use the meat from a sausage link or two, lightly browned. From time to time I also add a couple of cups of chopped kale to this soup. Although I used canned diced tomatoes in my recipe, during harvest season, you could also use diced fresh tomatoes as long as they are very ripe. To serve the soup, either offer freshly grated Parmesan cheese, or a drizzle of olive oil flavored with basil pesto. There are many types of lentils available, but I prefer the small green French lentil or small beige Umbrian lentils which holds their shape well even when cooked until tender.
Click HERE for the recipe.
Deborah Mele
Deborah Mele is a self-taught cook whose passion for Italian cuisine began after living in Milan, Italy for 8 years. Although not Italian by birth, she became a true Italian by heart and palate. Deborah created her Italian recipe blog ItalianFoodForever.com 12 years ago to share her passion for Italian food. During her various travels throughout Italy, Deborah fell in love with the central Italian region of Umbria so when they retired, Deborah and her husband bought two farmhouses there where they now reside for six months a year and run a farmhouse rental for guests and give cooking classes.