You would think for a food blogger, family meals are easy to come up with. By all accounts, it's easy to be able to pull together something in just a few minutes. Not the case.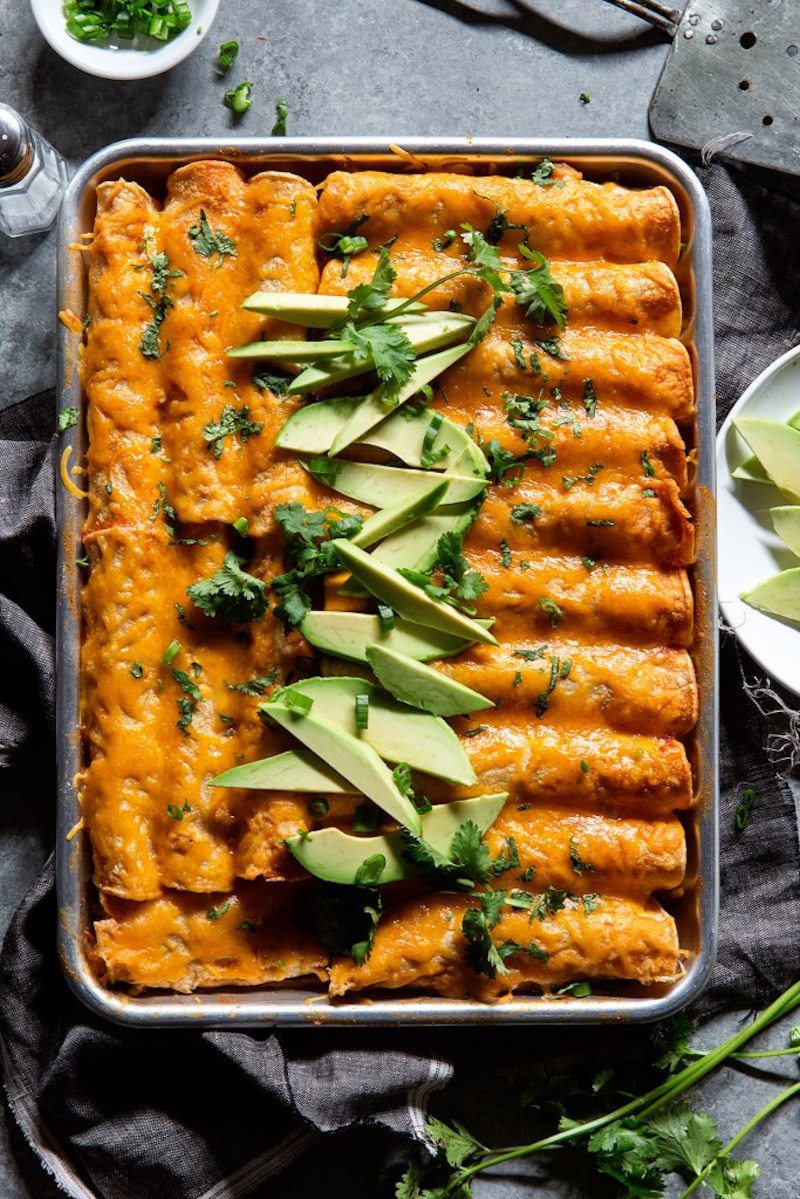 I must not be doing all of it right. Fortunately for me I have lots of smart blogging friends like Lexi of Lexi's Clean Kitchen, whose new book, Lexi's Clean Kitchen, definitely helps out. This past weekend I made her Chicken Enchiladas. And for the next week, the boys and I have tagged a few more recipes, recipes like:
Classic Chicken Nuggets ~ because come on, I have kids (and I'm a fan too).
Kung Pao Cauliflower ~ because it has all the classic goodness but better for you.
French Toast Sticks ~ because food that can be taken on the go always wins in my home!
Carrot Cake Bars ~ because it's going to be way easier than making a cake while having all the flavor.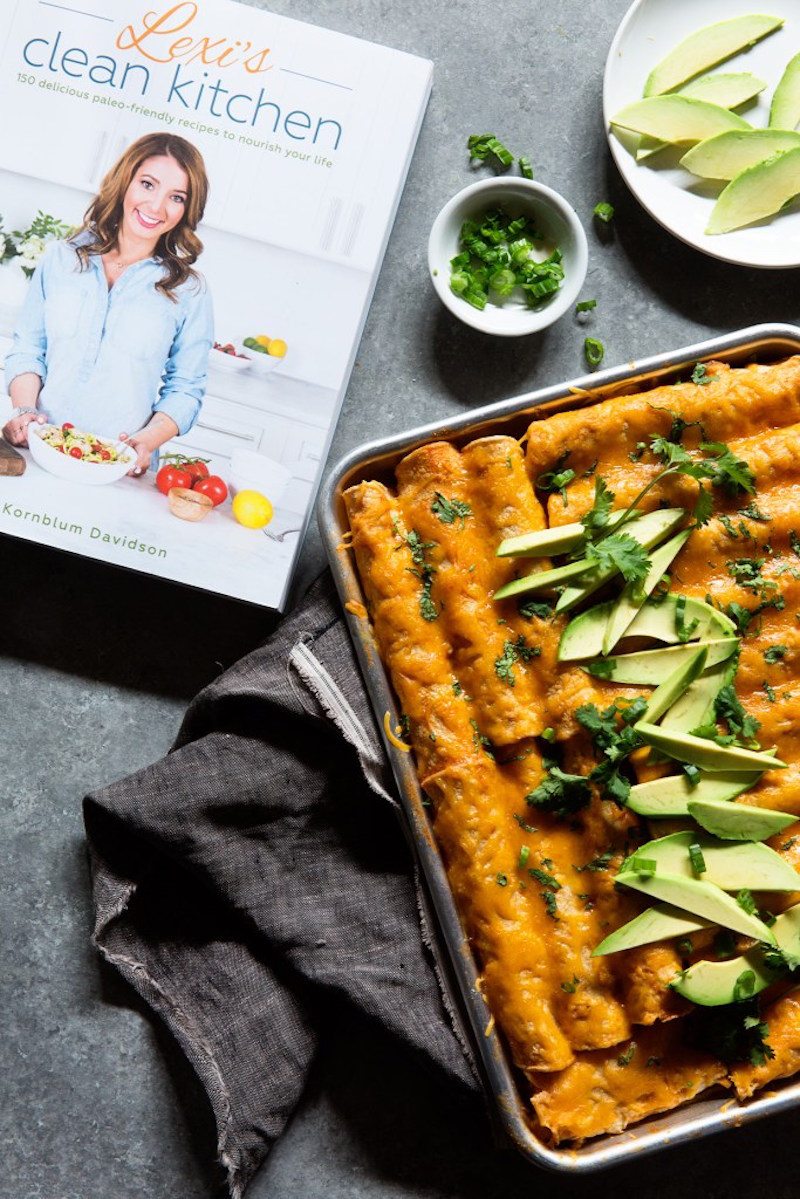 Are you seeing the theme here with her book? All the recipes are nothing short of delicious, but more than anything, the recipes (like on her blog) are free of gluten, grains, dairy, soy and refined sugars. Her book is filled with 150 clean eating recipes that you can actually eat! Yay to that.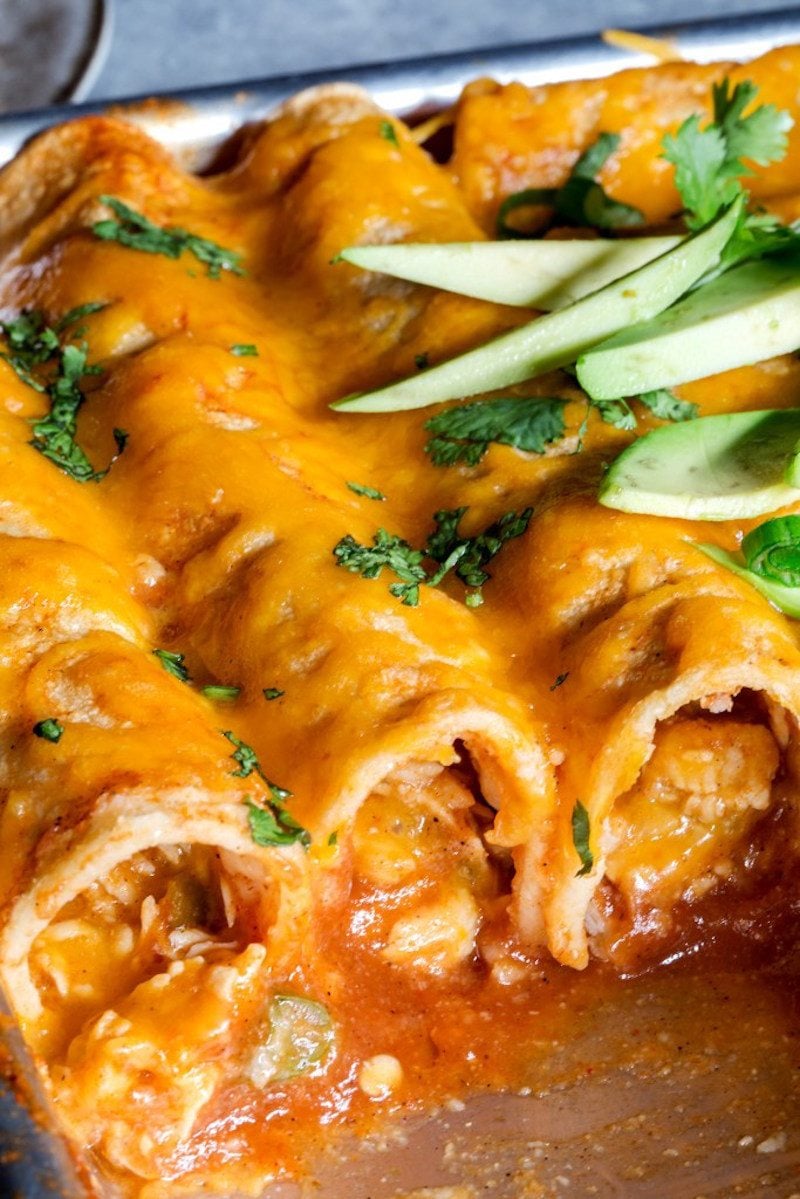 See Also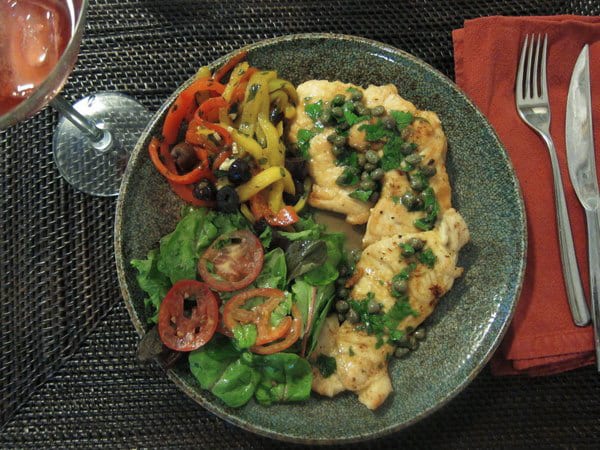 And yay to this Chicken Enchilada dish that even has spinach in it! What a great way to get in some greens. The recipe is courtesy of Lexi's Clean Kitchen cookbook. Enjoy!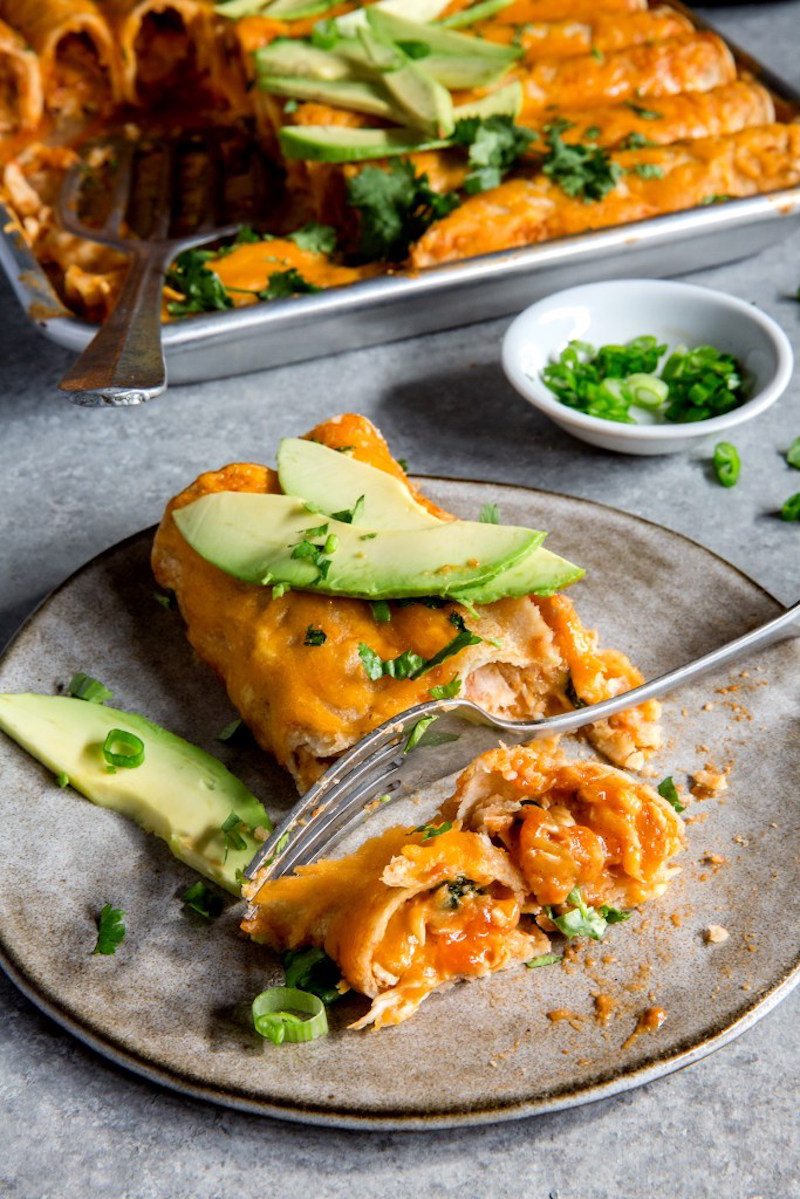 Print
Author:

Matt Robinson

Category:

Main
Enchilada Sauce

2 tablespoons

extra virgin olive oil

½ cup

tomato sauce

1 tablespoon

chili powder

½ teaspoon

garlic powder

½ teaspoon

onion powder

½ teaspoon

ground cumin

½ teaspoon

fine sea salt

1 cup

chicken broth (homemade or store bought)

2 teaspoon

flour

2 teaspoon

water
Chicken Enchilada

1 tablespoon

butter

1

onion (finely diced)

1

clove garlic (minced)

1

lb. boneless (skinless chicken, cut into ½- inch cubes)

1

4- ounce can diced green chilies

1 teaspoon

paprika

½ teaspoon

onion powder

½ teaspoon

cumin

½ teaspoon

fine sea salt

¼ teaspoon

fresh ground black pepper

1 cup

spinach
Instructions
To make the sauce: Heat the oil in a small saucepan over medium-high heat add the tomato sauce and stir in the spices and salt Whisk in the chicken broth. Make a slurry with the flour and water., then add the slurry to the sauce and whisk well.
Lower the heat and simmer for 10 minutes or until the sauce is reduced by about one-quarter and coats the back of a spoon. Remove from the heat and et cool to room temperature.
While the sauce is reducing, prepare the chicken filing: In a large skillet over medium heat, melt the butter. Add the onion and garlic and saute for 2 minutes, until fragrant.
Add the chicken, diced green chiles, spices and salt to the skillet and cook for 5 to 7 minutes, until no pink remains in the center of the chicken. Add the spinach and saute for the 1 minute, until wilted. Remove the pan from the heat and set aside.
Preheat the oven to 375 degrees F. Spoon some of the sauce into the bottom of a 9×13 inch baking dish.
Assemble the enchiladas. Spread 1 tablespoon of the enchilada sauce on a tortilla, then place a spoonful or two of the chicken filling in the middle. Drizzle an additional teaspoon or two of the sauce over the chicken, then sprinkle with about a tablespoon of cheese, if using. Fold the sides of the tortilla up and over the filling and place the tortilla, seam side down, in the baking dish. Repeat with the rest of the tortillas, sauce, filling and cheese. Repeat with the remaining tortillas (reserving some cheese for the top).
Bake for 15 minutes, or until the edges of the tortillas crisp and the cheese is melted.
Garnish with chopped cilantro and diced avocado. Serve immediately.
Matt Robinson
Real Food by Dad is my little corner of the web where I create and share real, easy-to-make, everyday meals, snacks and desserts. I am a husband, dad, coach, fitness & sports fanatic and totally amateur (and still learning) cook, fighting for kitchen space and ingredients with my food blogger wife. The blog's purpose is to share recipes created by me or ones that I have simply found in a book, on the internet, or ones that have been shared with me by friends & family. Nothing too complicated or extravagant, really just good food that I can put together for my wife and 3 sons. If I don't think my family will eat it and love it, I won't make it.