For your next BBQ, let your grilled meats and seafood be accompanied by the tangy, fresh kick of a gorgeous Chilean Pebre Sauce.
Pebre sauce traces its roots back to a confluence of indigenous Mapuche cooking and Spanish influence. This vibrant concoction typically consists of diced onions, tomatoes, garlic, cilantro, and aji peppers, a native Chilean spice.
Pebre's role in Chile's food culture isn't just functional. It is a ubiquitous presence in Chilean eating routines, be it a casual breakfast or an elaborate dinner, supporting and lifting every meal with its robust flavor. From rustic homes to sophisticated restaurants, pebre accompanies a variety of dishes.
What makes Pebre so awesome is that it is both super easy to make, and absolutely delicious. It is typically used as a dip for freshly baked bread, marraqueta being a favorite, or as a condiment to enhance the flavors of grilled meats and empanadas. It also beautifully complements seafood dishes, and you don't have to try and create authentic Chilean dishes to go with it – it works really well with almost anything you are likely to throw on the grill.
And since it is such an uncomplicated concoction – pebre basically requires simple chopping and mixing of ingredients – it is accessible for home cooks of all skill levels.
Balancing Flavors: Pebre is a mix of fresh, spicy, and tangy flavors. Pay attention to the balance – the heat from the chilis, the acidity from lime and vinegar, and the sweetness from tomatoes. Start with less of each, and adjust gradually if you are worried about spice. The aim is to have a sauce where all components are perceptible, but none overwhelming.
See Also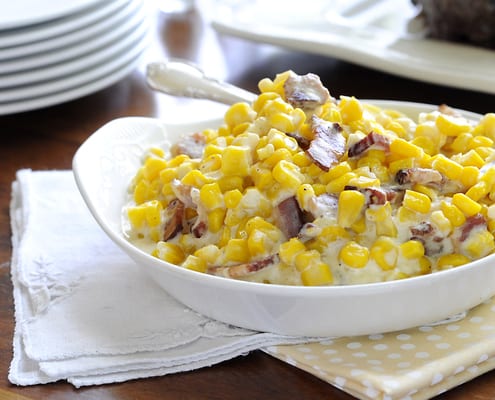 Texture Matters: I think the unique charm of pebre sauce lies in its chunky texture. While we use a blender for ease, it's important not to over blend. A little bit of chunkiness gives the sauce its rustic feel and enhances the overall experience.
Resting Time: Allow the sauce to chill for at least an hour before serving. This resting period is critical as it lets the flavors meld together, and I think it just tastes better after an hour in the fridge. It may be tempting to serve it immediately, but patience here pays off.
Print

Chilean Pebre Sauce
---
Description
For your next BBQ, let your grilled meats and seafood be accompanied by the tangy, fresh kick of a gorgeous Chilean Pebre Sauce.
---
1.5

bunch Cilantro (about

2 cups

chopped)

1/2

Onion, chopped

3

cloves Garlic, chopped

1

–

2

chili peppers, seeds removed (or Chilean chili paste, to taste)

2 Tablespoons

Red wine vinegar
Juice of

one

lime
Salt (pepper to taste)

1/3

cup

Olive oil
Pinch of sugar

2

small tomatoes (diced)
---
Instructions
Blend the olive oil, lime and onion for 15 seconds. Remove from blender and set aside in a mixing bowl.
Blend cilantro with vinegar for 15 seconds. Remove from blender, and add to mixing bowl.
Blend tomatoes with sugar for 15 seconds. Remove from blender and add to mixing bowl.
Add chopped chili, and season with salt and pepper to taste. Adjust accordingly.
Chill for 1 hour and serve with grilled meats and seafood.
Notes
The reason we are blending ingredients separately is to be able to have several textures in the sauce. We are not looking for a smooth consistency, but rather some chunkiness.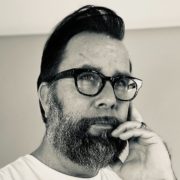 Kalle Bergman
Kalle Bergman is a food writer and media entrepreneur who is the founder of Honest Cooking and PAIR Magazine. As a food writer, his writing has been regularly featured in publications like Gourmet, Los Angeles Times, Huffington Post and Serious Eats. He is obsessed with simple food, more often than not from his native Scandinavia.