This Roasted Asparagus with Romesco Sauce is a simple, smokey, flavor-packed recipe that is sure to brighten up your dinner table.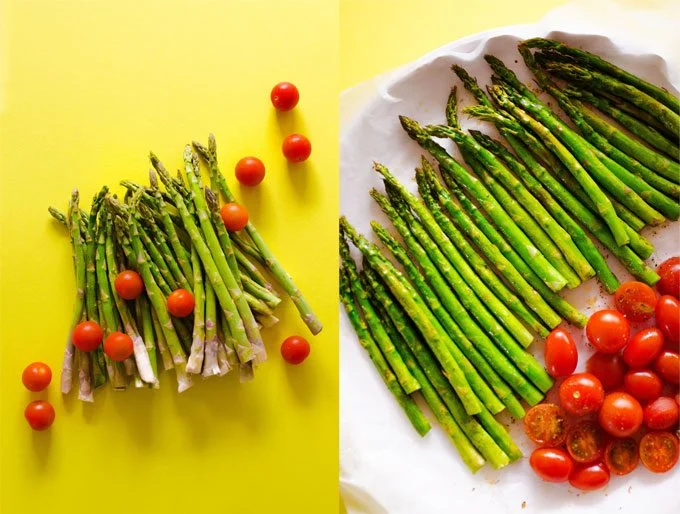 Roasted asparagus piled high with smoky romesco sauce, roasted tomatoes, and almonds. It's messy and colorful and SO TASTY. Because if there's one thing that will take any side dish from zero to superhero, it's this romesco sauce. It's a quick combination of roasted pepper, tomatoes, almond butter, and lemon, and if you're anything like me, you'll proceed to put it on everything for the next month.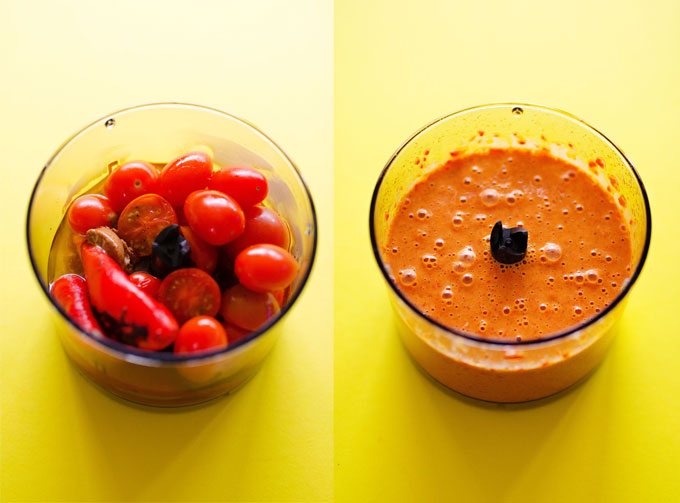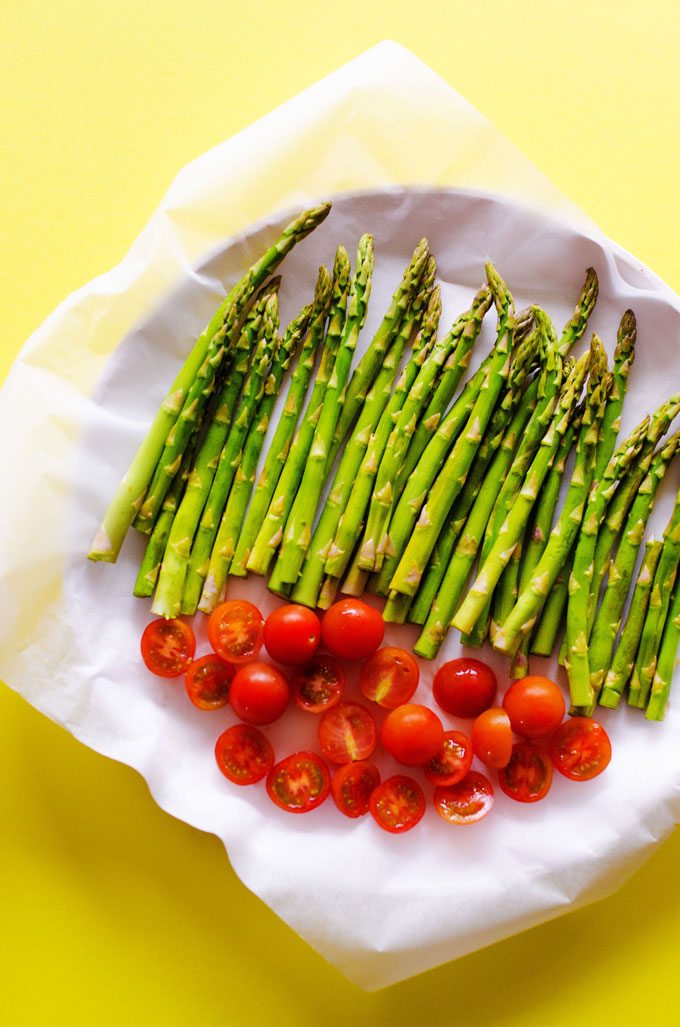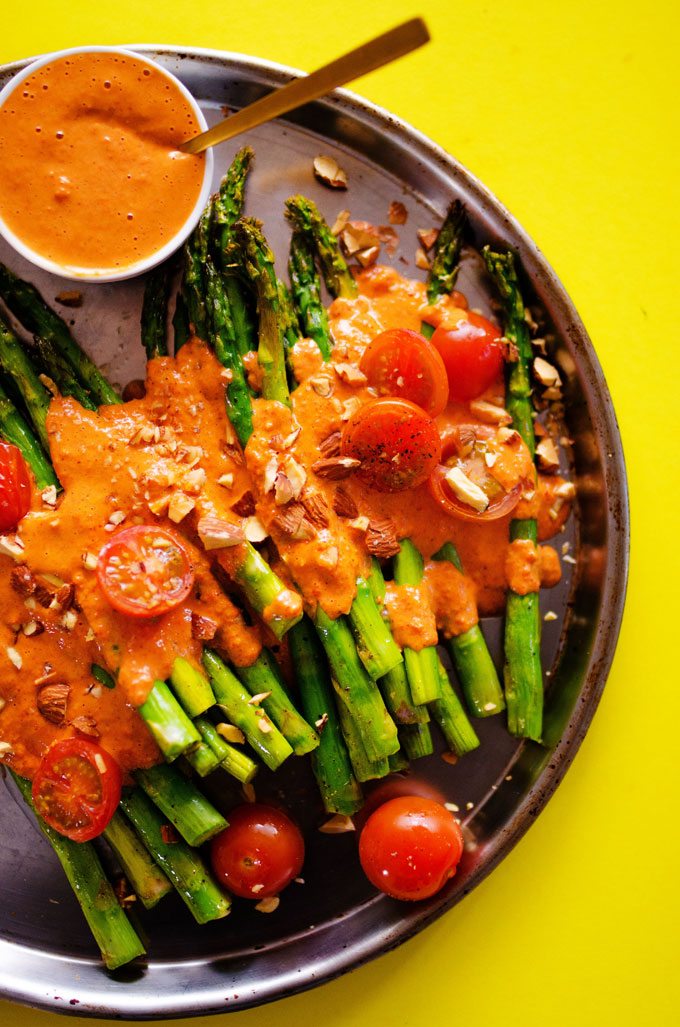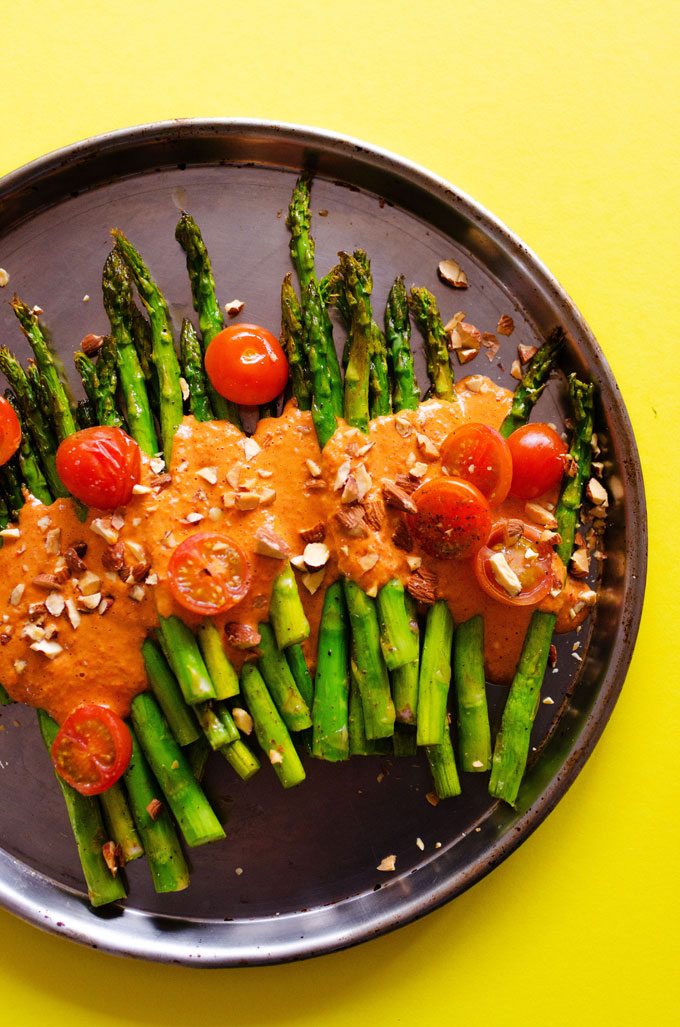 See Also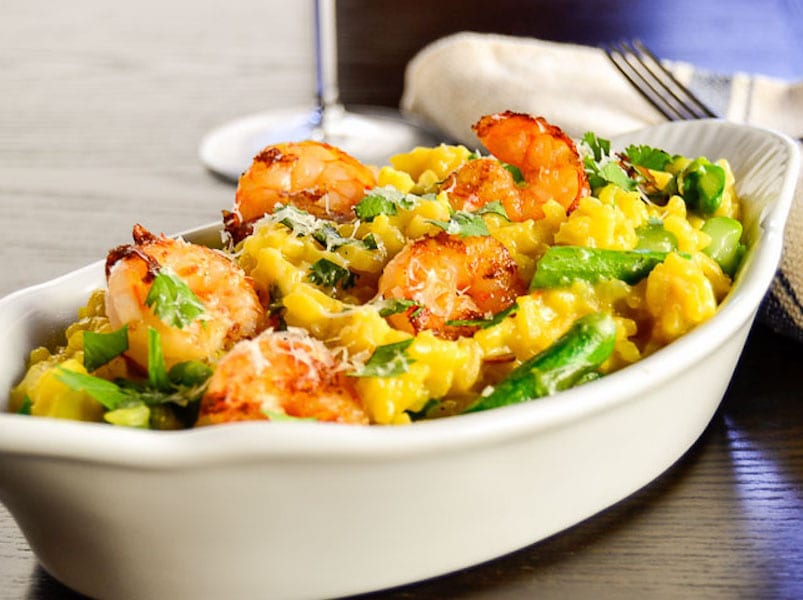 Click here for the romesco sauce recipe.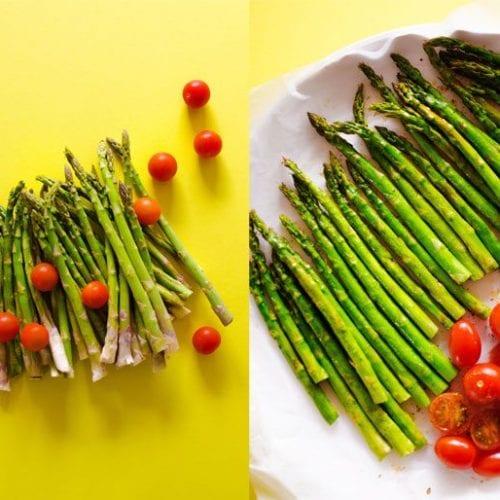 Perfect Side: Roasted Asparagus and Romesco Sauce
Ingredients
1

lb

asparagus 450 g

1 ½

cups

cherry tomatoes 375 g

1/4

cup

olive oil + more for drizzling 60 mL

pinch

of salt

to taste

Pinch

of ground black pepper

Garnish with a handful of chopped almonds
Romesco Sauce
Click the link above for the recipe.
Instructions
Preheat oven to 400 degrees F (205 C). Wash and trim the asparagus, using a vegetable peeler to remove the tough skin of the bottom if it's too thick. Set on a parchment paper-lined baking sheet with the tomatoes. Drizzle with a tablespoon or so of olive oil, sprinkle on a pinch of salt and pepper, and toss to coat. Cook for 10 to 15 minutes, until asparagus spears are tender when poked with a fork.

Once cooked, make the romesco sauce by clicking the link above.

To serve, arrange asparagus spears on a serving dish. Pour romesco sauce over the spears, top with remaining ½ cup of cherry tomatoes, and garnish with chopped almonds.
Sarah Bond
An Alaskan self-taught cook and nutritionist by trade, I love all things food and health. When I'm not exploring new ways to cook up healthy ingredients, I'm romping around the Netherlands, my new stomping grounds!