Cookie baking is the superpower we all need. We checked in with Executive Pastry Chef at Chip City, Andrea Prunella to get some tips on how to master the craft.
Cookie baking season is whenever you want it to be including when the temperature drops and autumnal leaves start appearing. There is something about the cool crisp air that inspires us to crank on the oven and start baking our delicious fall treats, like cookies. Baking cookies has always been a struggle for me. I can never get them to be the right texture whether it's crispy, dense, or my favorite way huge and ooey-gooey. Most of the time they fail in comparison to the cookies I try at Chip City. I mean that is setting the caliber high, considering these guys are incredible! Sweet, large, warm, crisp edges and melt in your mouth with every bite. It is perfection.
One thing Chip does right is baking cookies. First opening its doors in Astoria, Queens in 2017 and now has five locations. Typically, there are lines of customers circling the block of both store and mobile truck to get their hands on these ginormous gooey cookies. Known for their unique flavors like blueberry cheesecake, cranberry, white chocolate, and the classic delicious chocolate chip."There aren't very many people on this planet who can resist a warm cookie. It is one of the few creations that universally brings happiness. As a pastry chef, cookies are the most satisfying sweet to create because they evoke a feeling of nostalgia in every person who takes a bite. Having that ability to turn someone's day around with a warm cookie is nothing short of a superpower" says Executive Pastry Chef at Chip City, Andrea Prunella.
Whether it is trying a new hobby, celebrating a special occasion, or you just your home smelling like homemade cookies all year round. Baking cookies is a superpower as Chef Andrea Prunella shares. One that is great to have always, but can arguably be a therapeutic way to help us better cope with whatever life throws at us. Here are the tricks Andrea Prunella, Executive Pastry Chef at Chip City uses for baking cookies, Chip style.
Butter is better.
Butter is essential for cookie baking. In order to create a soft, high-quality cookie, you need to use a high-fat butter. It will help create that melt-in-your-mouth texture that only the best cookies achieve. Using room temperature butter will also help to create the perfect consistency.
It's an egg-ce-lent day for eggs.
Eggs are essential in getting a strong structure in your cookie. The protein will help your cookie keep its shape. Make sure to use room temperature eggs! This will keep the dough from separating.
Quality control is necessary.
Use the best quality ingredients you can find. Real vanilla and high-quality chocolate will make all the difference in the final flavor of the cookie. And do not forget the salt! Salt helps to balance the sweetness of the entire cookie.
Be mindful of the flour power.
The type of flour used in cookie baking will have a huge impact on the final flavor, color, and texture of the product. White flour is traditionally used in cookies and is a safe bet for a delicious product. However, feel free to get creative and experiment with different flour varieties. Adding a little whole wheat flour to a chocolate chip cookie adds a nutty flavor that is hard to resist.
Mix that cream right!
The key to a perfect cookie is thorough creaming after every step. This can be done by hand, but it is far easier with a mixer. A powerful mixer will help create an aerated dough that bakes beautifully. If you do not own a mixer then be prepared to use some elbow grease!
Splurge on the chocolate.
The type of chocolate chips used will have a huge impact on the outcome of the cookie. I am prone to larger chips and chunks because they melt beautifully within the cookie. Some would say smaller chips are better because they disperse through the dough more evenly. It really is a matter a preference but no matter what, do not skimp on the chocolate quality. It is the star of the show so splurge on the good stuff!
See Also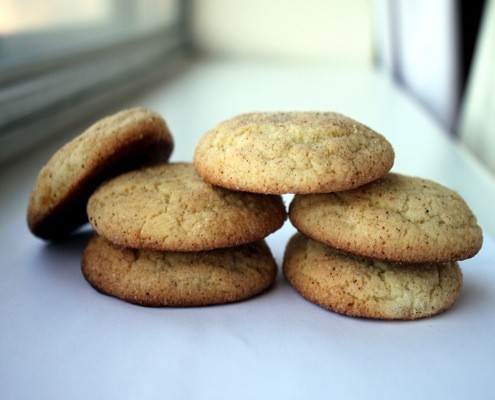 Some prefer it soft; some prefer it chewy.
Everyone prefers a different type of cookie. Some love them crispy and flat, some prefer soft and chewy. Different ingredient ratios will yield different results so when you are creating your cookie, make sure you are researching the correct ratios for your favorite type of cookie.
Wait for the beep!
It is important to make sure that your oven is at the designated temperature before popping cookies into the oven. Wait to hear the oven beep before baking!
Perfect the round circle.
In order to get a cookie that keeps its beautiful round shape, you should chill the dough for at least a couple of hours before baking. Baking the cookie when they are very cold will give you a crispy outside with a gooey center.
Practice patience for progress.
Making the perfect cookie takes patience throughout the entire process. The most important (and probably the hardest) part is to wait for the cookies to cool down slightly before enjoying!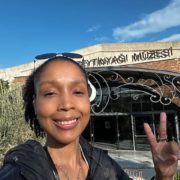 Alyssa Holder
Alyssa Holder is a writer specializing in food and travel topics since 2015.