Within striking distance of Fifth Avenue and Central Park, the Concorde Hotel sits contrastingly between a Moorish 1800's synagogue and an array of glass skyscrapers.
Whether you're visiting New York for the weekend or looking for a staycation to escape the daily grind, your time in Manhattan doesn't need to be a chaotic one. Despite the reputation Midtown usually gets, plenty of charming places to eat, play and stay are making their debut, making this hub that much more convenient and entertaining.
Redesigned in 2016, the Concorde Hotel's new architecture eloquently captures natural light capitalizing on the glittering views of New York City's skyline. With only four rooms per floor, this boutique property features large rooms that offer a necessary reprieve from the bustle of the outer streets.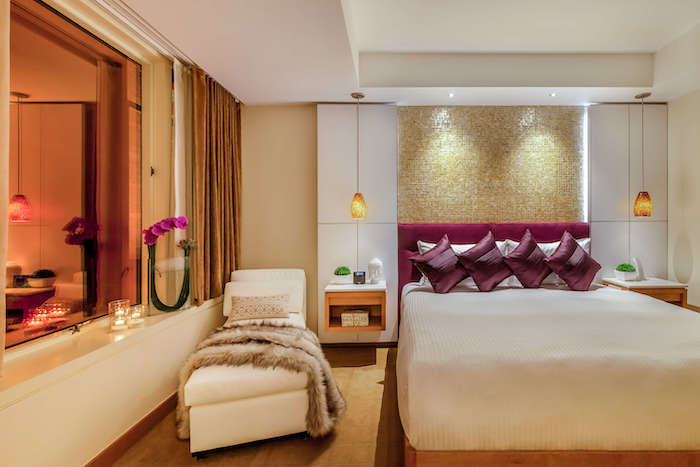 The Concorde Hotel has thought of many of the little details to make you feel at home. The décor is airy and minimalist, with shades of oak and beige that create a sanctuary-like feeling. After a long day out, the room's natural light and sleek minimalist furniture offer needed reprieve from the busy happenings of Midtown. The rooms feature marble-top furniture with plenty of closet and under-the-bed pullout drawers to allow guests to unpack their suitcases, if they choose. There are electric-powered curtains and light switches, all controlled from the side of your bed. Each room is also equipped with a Nespresso machine accompanied by coffees and teas – a welcomed upgrade from the more traditional K-Cup coffeemaker.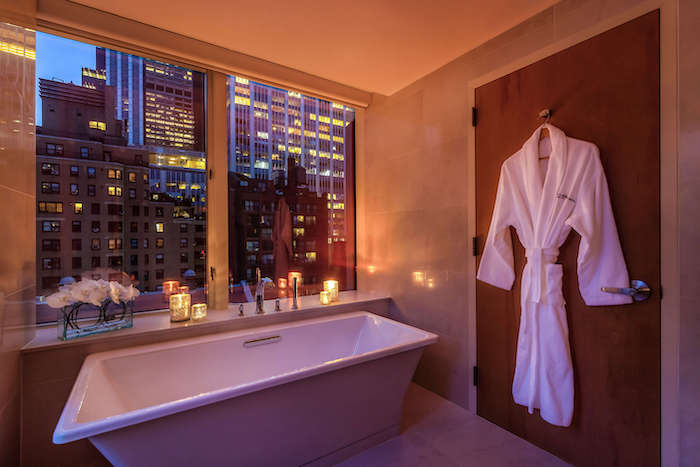 The best feature? The bathrooms are in fact some of the most spacious found in Manhattan hotels. A rainfall shower and deep soak tub are found in each room, giving you the option to relax in a bubble bath or walk right into the shower. Aromas of Molton Brown exude the space, where you'll find a range of high-end toiletries with earthy scents like orange & bergamot. And, bathrobes and slippers await you post-soak.
BonSaii Café and Tapas Bar
Every good vacation needs takeout, or better yet a restaurant downstairs. The Bonsaii, an adjoining restaurant/bar space offering a unique menu and trendy landscape for hotel guests and the public alike. The covered outdoor patio is decorated like a cozy backyard, complete with foliage, florals, and a snappy neon sign reading 'Anything is possible, this is New York.'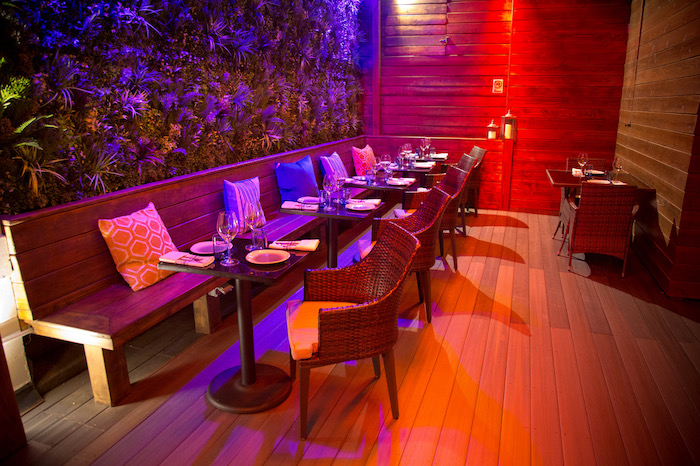 Café by day, then tapas and wine by night, the menu at BonSaii reflects the multinational range of guests that walk through its hotel doors. Take in a variety of international tapas from aguachile ceviche, featuring fresh diced white fish, tiger shrimp, accompanied with plantain chips, to the BonSaii meatballs, an Italian seasoned dish topped with pine nuts and parmesan. An impressive global wine list spotlights wines from Argentina, France, Israel and New Zealand among others.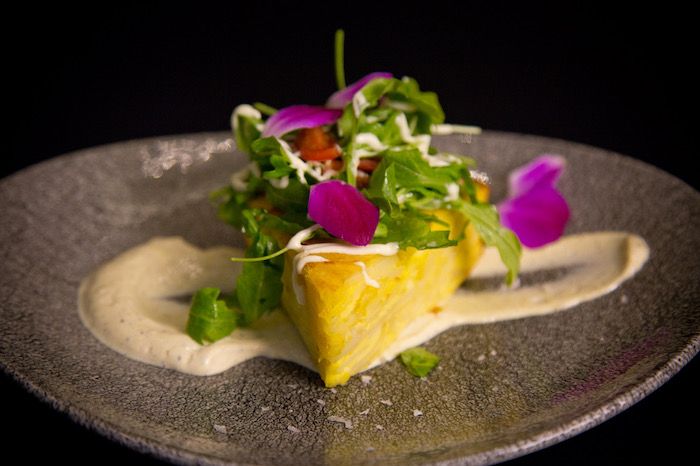 See Also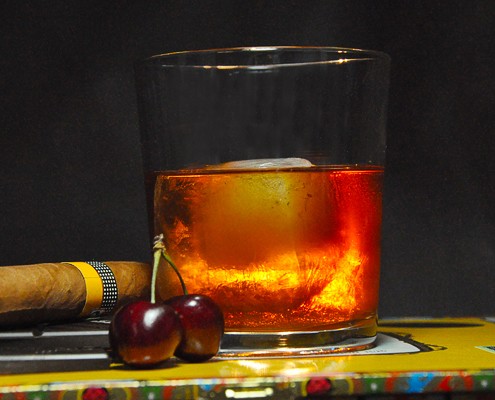 Similar breakfast options await you in the morning, with dishes like the Spanish omelet or salmon truffle toast housing smoked salmon, ricotta cheese, sunflower seeds and chia seeds finished with black truffle oil.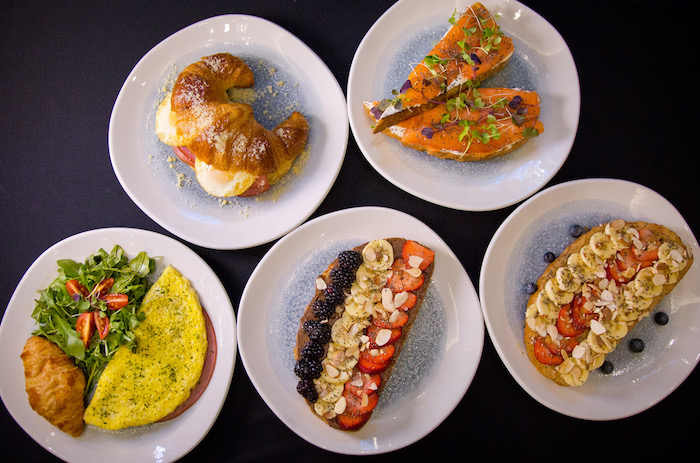 Eats in the Area
Of course, what would a trip to Midtown be without a few nearby restaurant recommendations that transport you around the globe. Check out Adyar Ananda Bhavan, a South Indian vegetarian restaurant that will reinvigorate your flavor palate. Opt for a lunch time thali or a paper masala dosa. For memorable Lebanese dishes, hit up Au Za'atar for one of their famous shawarma towers or the creamy labne. If you're craving Italian, Fresco by Scotto will not disappoint. For a nightcap, hop on the scenic 10-minute tram ride to Roosevelt Island, where you will find the Panorama room on the rooftop of The Graduate Hotel. Grab a delicious cocktail and soak in the skyline to wrap up your incredible staycation.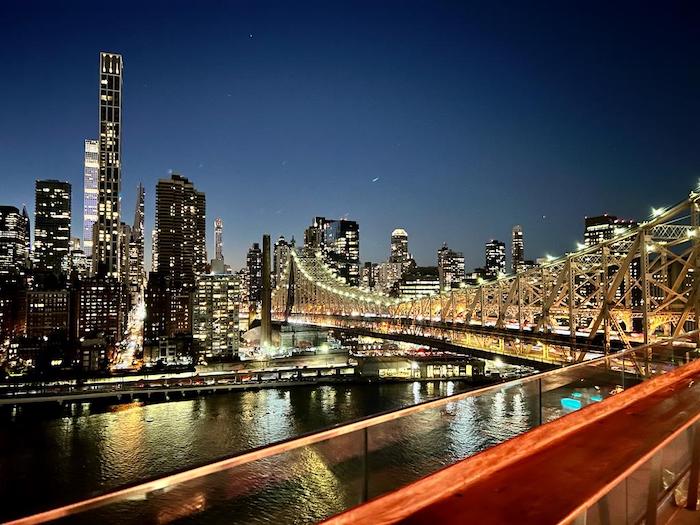 Concorde Hotel
127 E 55th St, New York, NY 10022
Website