Peanut butter and jelly, a classic. A flavor combo that takes us back to childhood memories of sandwiches with friends in the school cafeteria. (Also, it's something we still totally eat as adults.) April 2nd is National PB+J Day. To celebrate, we're eating ice cream.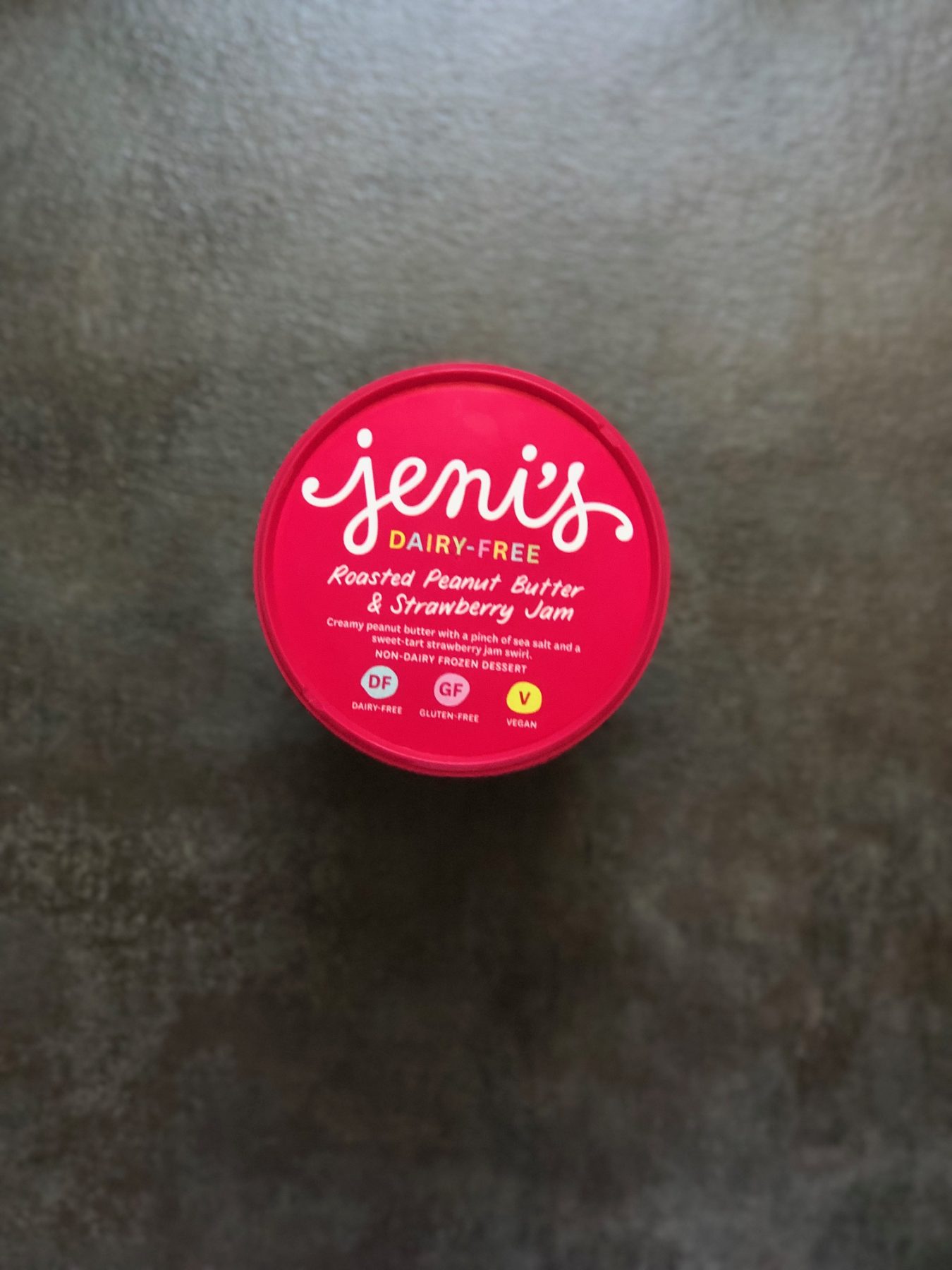 To help celebrate the day, Jeni's Splendid Ice Creams has released an ice cream version of the childhood sandwich. The Roasted Peanut Butter and Strawberry Jam flavor is creamy, salty, nutty, and sweet. Spoiler: It's dairy-free, vegan, gluten-free and soy-free. But you'd never know it!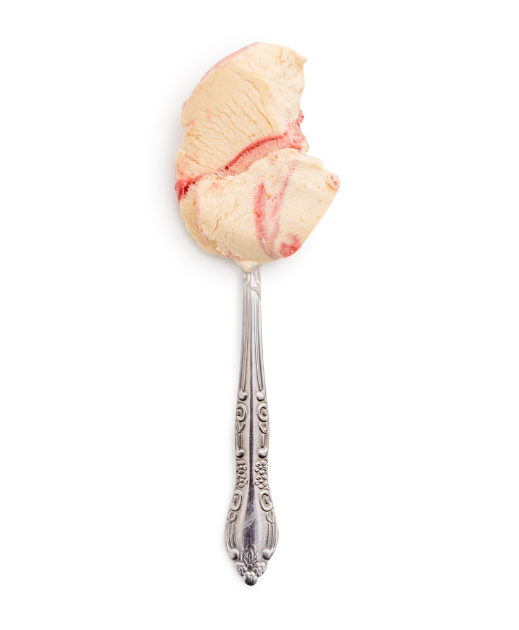 Image from www.jenis.com
Peanut butter with a pinch of sea salt is churned with the lushest coconut cream and swirled with fresh strawberry jam made from scratch. It really is the best version of PB+J ice cream we've tried yet. Eat this now to celebrate, grab a pint for later, because you'll want some on a hot summer day a few months from now.
Jeni's can be found at some local markets and at most Whole Foods stores. Check out where you can find it here. Or, you can order it online!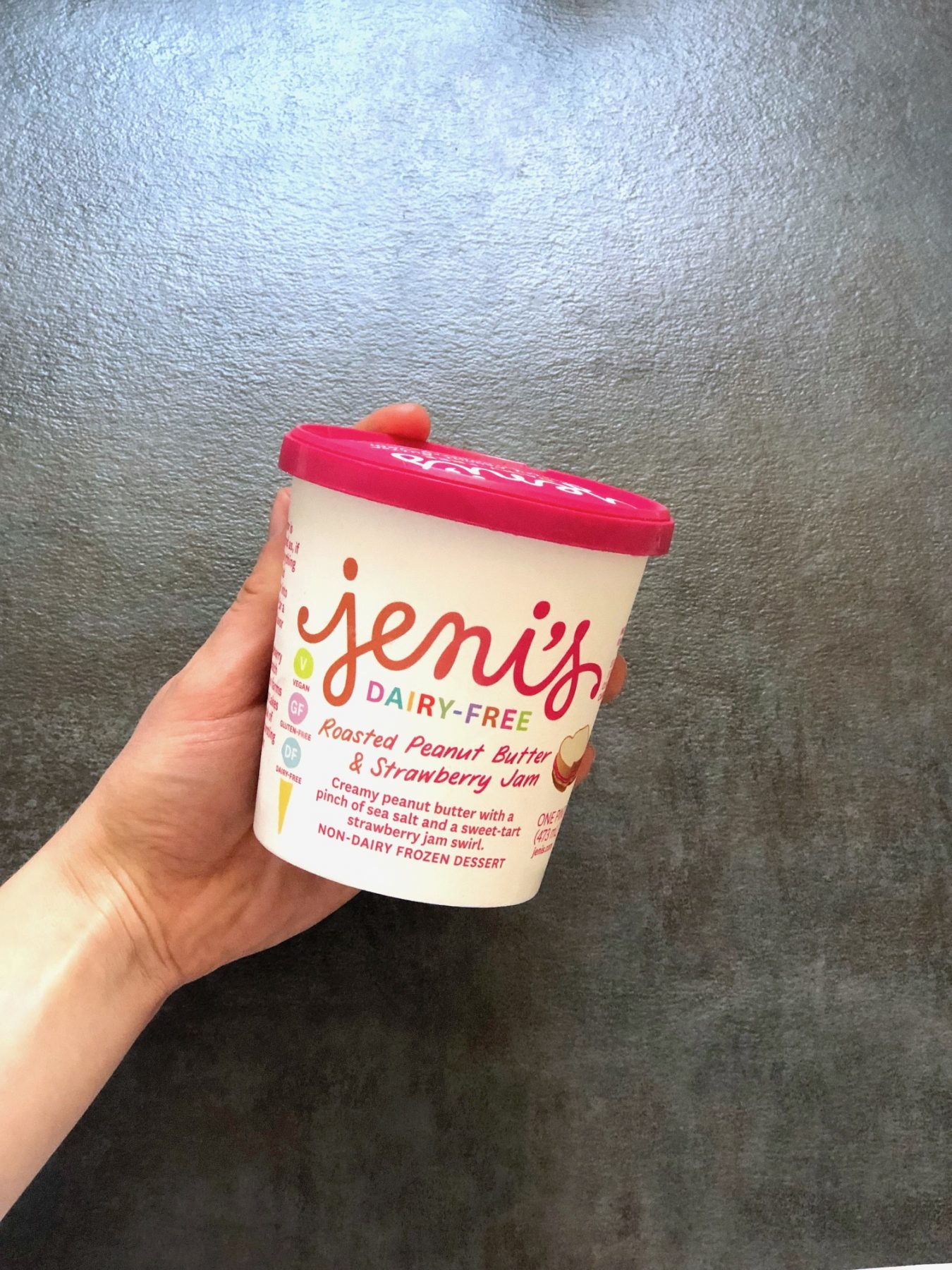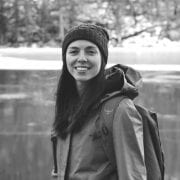 Annelise McAuliffe
Mandatory family outings to the Detroit farmers' market and nightly home-cooked meals cultivated Annelise's respect and curiosity for food. A graduate of The Culinary Institute of America, she spends her free time in New York City recipe testing, eating breakfast all day, and dreaming up international culinary adventures.