Novara – many of you may not have heard about this region in Piedmont Italy. Not fashion capital, Milan or instagram-worthy, Amalfi Coast…but if you do love Gorgonzola cheese, have a huge obsession for tasting excellent risotto and love exploring wineries – Novara should be your next holiday destination.  Michelle Tchea explores the countryside of Novara, a short drive from Italy's Lake District and shares why Novara is her new favourite foodie destination.
Gorgonzola
Did you know Gorgonzola has two varieties – Piccante and Dolce.
Roughly translated, this means there is a 'spicy' and 'sweet' Gorgonzola.
A visit to one of Italy's most famous Gorgonzola producers, Palzola in Cavallirio of Novara will set the record straight and teach you all the things you should know before enjoying this blue-veined cheese made famous in Northern Italy. The owner, Sergio Poletti, is a walking encyclopedia for Gorgonzola cheese and his passion rings true in his actions – assuring every piece of Gorgonzola you sink your teeth into is the best.
The spicy – Piccante Gorgonzola is hard, crumblier in nature while the Dolce, sweet Gorgonzola is the creamy, luscious cheese everyone craves after a spectacular meal.
While the process of making Gorgonzola is labor-intensive, leave it Mr Sergio Poletti a.k.a 'Gorgonzola King' to make exceptional cheese to complete your Italian cheese platter. You can just enjoy basking in the taste and flavour of truly delicious Italian Gorgonzola.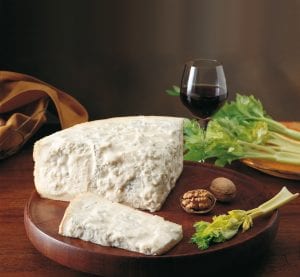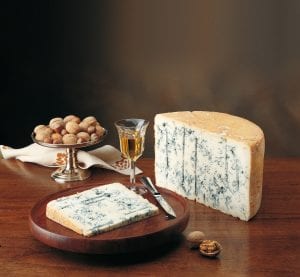 Delicious Gorgonzola from Palzola – Piccante and Dolce varieties
Risotto
There are more than 800 rice growers in all of Novara. But only 3 stand-out with their unique cultivated rice such as Riso Rizzotti growing the Artiglio rice on their farm in Vespolate, Novara. Run by a 6-th generation rice farmer, the best rice used for making Italian risotto is known other than the Carnaroli rice… not the alborio rice grain we know in the US.
The texture of the rice holds its shape even after 18 minutes of boiling and is miraculously delicious when served with Gorgonzola – of course!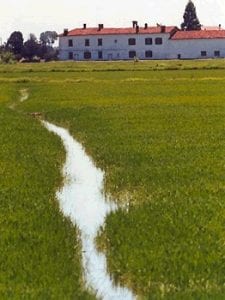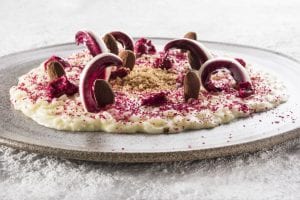 Rice fields in Novara and Risotto from Chef Marta Grassi of Tantris Restaurant
Wine 
Wines of Novara include the Nebbiolo, Vespolina and Ghemme and come with complex histories, including the families who run the same vineyards dating back to the 18th century.
At the top of the list are Rovellotti wines, with a winery in the historical centre of Ghemme where historically Ghemme locals made wine in an old castle. The Rovellotti family keeps the tradition alive which dates back to the 1400s with award-winning Nebbiolo and Vespolina on offer.
Perched high on the Italian Alps is IOPPA, founded in 1852, the winery is the oldest 7th-generation family run business in the region. Surounded by towns Romagnano Sesia and Ghemme, Lower Valsesia, Northeastern Piedmont Region, Italy, the wines have access to the sun, winds and excellent conditions to make award-winning wine of the region which is not only sustainable but also free of artificial treatments thanks to the controlled micro-climate of the region.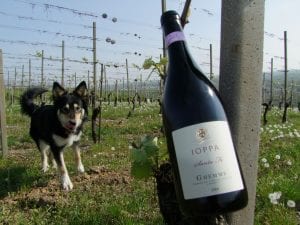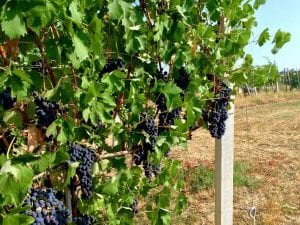 Wines and Vines from Ioppa
Dining – A family affair 
The Novara region offers more than just beautiful ingredients run by passionate families. The restaurants of the area prove they too can stand up to the very best in bigger cities like Milan and Rome. There really is no such thing as a light lunch or dinner in Italy. Here are three of my favourite dining experiences in Novara:
Delicious food from Tantris Restaurant (Left) and La Capuccina (Right)
Restaurant Impero, Sizzano – A restaurant run by two amazing sisters, Emanuela and Paola. Chef Paola heads up the kitchen while Emanuela graces the dining room, making locals and hungry guests feel like they have wondered into a friend's house for lunch.
Family recipes are on show here and the modest chef Paola should have all of your attention. From the crispy friend balls of local herbs to delicious Vitello tonnato, known famously in Piedmont, there is no excuse not to revisit Restaurant Impero again and again and again.
Restaurant Tantris, a 1-Michelin star restaurant headed up by Chef Marta Grassi is a great dining experience for a special occasion. The pint-sized chef is full of life and heart to promote great Italian ingredients and producers in her hometown. The pleasure of making risotto with this award-winning chef can be yours with Marta offering lessons to foodies who want to do more than just an excellent meal by hers truly.
For a rustic-gourmet dining experience, nothing beats La Capuccina. The owners Chef Gianluca and his beautiful wife Raffaella Zanetta share their passion and dream of promoting Novara's great agricultural beauties at their resort-like getaway. The recently renovated rooms in the farmhouse are spectacular ( ask for the suite with your own personal Swedish sauna!) and the restaurant is a dining experience you only dream of finding in the countryside of Italy. Chef Gianluca comes from a very strong lineage of great restaurateurs and does not disappoint. The risotto is silky smooth and topped with creamy bone marrow, the home-made bread makes you gorge on carbs and the decadent dessert to follow is luscious and memorable for those who are lucky enough to experience it.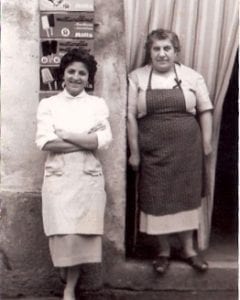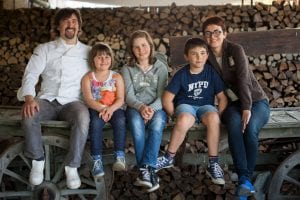 For more information jump onto the official tourism website, Tourism Novara
Michelle Tchea
Michelle Tchea is a 4-time bestselling author. Her books include, Building a Perfect Meal, My Little SoHo Kitchen, Signature Dishes (Australia's Best) and Chefs Collective. Her work can be found in other leading luxury travel and food magazines including Travel+Leisure Asia, SMILE, NUVO Magazine and The Telegraph