Rory Macdonald's new cookbook, Bake, has a foolproof laminated dough recipe perfect for making croissants and more. Here are our favorite things to make with laminated dough.
Chef Rory Macdonald is a pastry (and savory, too) genius. We are so happy that he decided to share his knowledge in his new cookbook Bake. The pages are filled with morning pastries all the way to late night desserts. The images and recipes seem almost poetic, with their beautiful photographs and classic recipes with tips to master them at home.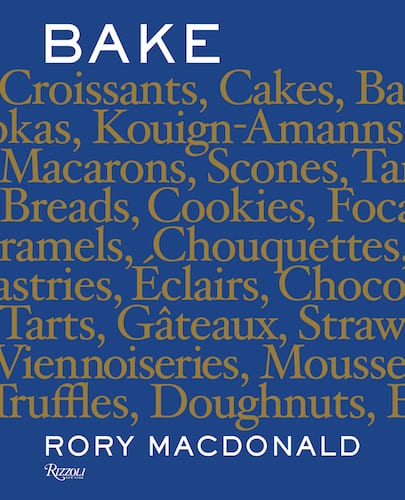 One of our favorite parts of the book are all of the recipes that use laminated dough. Aka buttery, flaky goodness. Aka the dough used to make croissants.
"Laminated dough refers to the process of repeatedly folding butter into a dough, thus creating the very thin alternating layers of butter and dough that we savor in croissants and other flaky, butter pastries like the kouign-amann […]"
The cookbook has a perfect recipe, with visual aids, for laminated dough a slew of ways to use it. Here are a few of our favorite things to make with laminated dough. (Each of these recipes can be found in the cookbook.)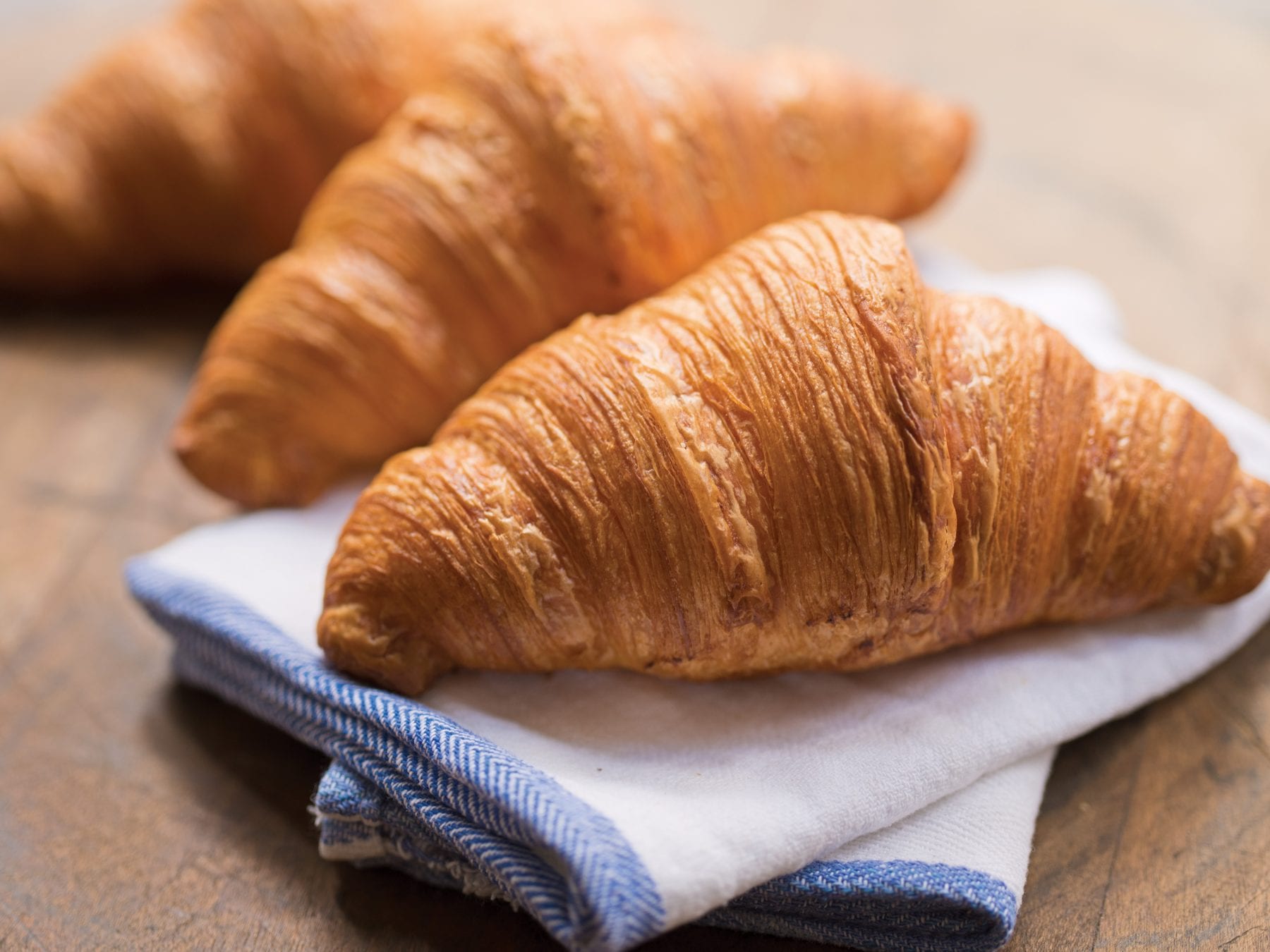 Croissants
Known as croissant au beurre in the book, Rory points out that croissants are traditionally made with margarine and in a crescent shape while croissant au beurre is folded with butter and has straighter sides.
Chocolatine
Rather than just a pain au chocolat, make a chocolatine. This chocolate croissant has cocoa powder incorporated right into the laminated dough and has a chocolate baton rolled into the center.
Raspberry Croissant
Add some fun flavors and color to your next batch of croissants. Simply spiral plain laminated dough and a colored laminated dough to create a fun two-toned croissant. The color hints at a chocolate-raspberry ganache hiding inside.
Everything Croissants
Take your croissants to the savory side! Rather than rolling the laminated dough up with the usual ham and cheese, fill them with cream cheese and sprinkle with a topping of everything seasoning.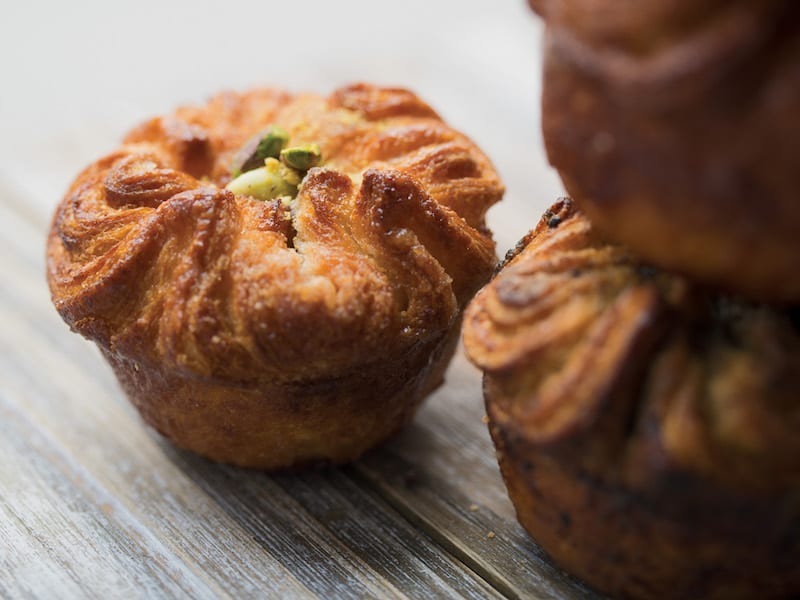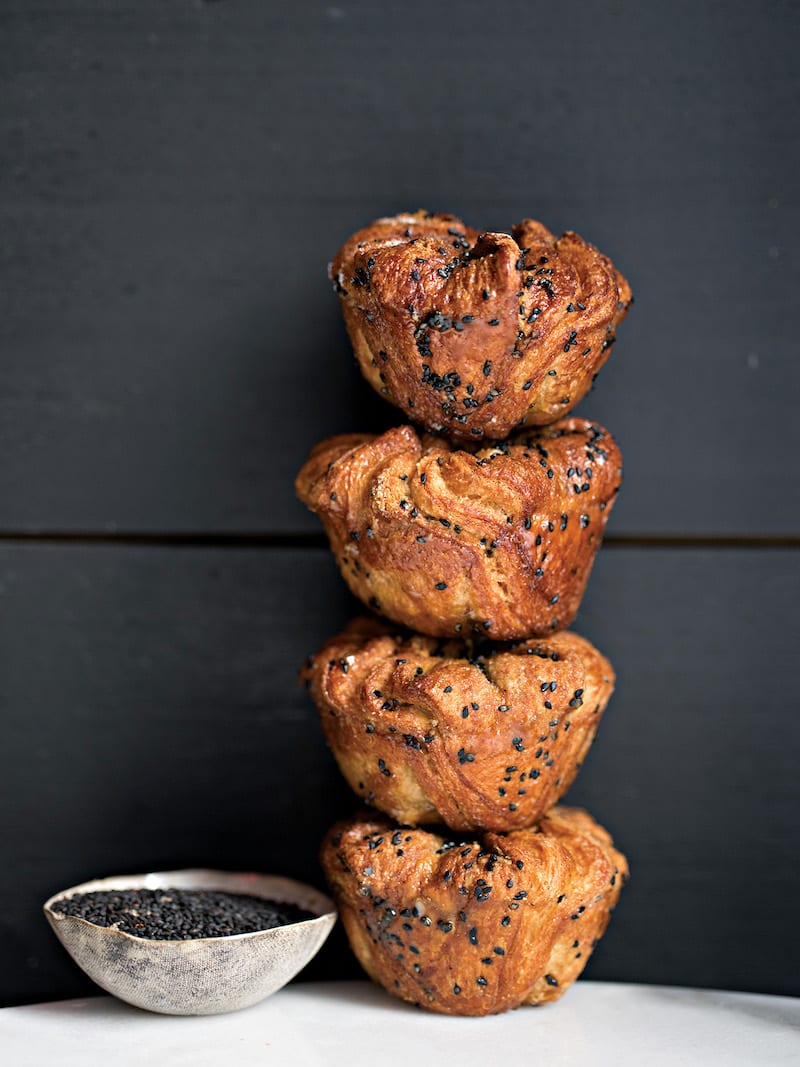 Rory hails the kouign-amann as the croissant's cousin. One simple change to the laminated croissant dough recipe makes for a pastry that is just as flaky, but has more sugary crunch. Get creative and fill your kouign-amanns with dulce de leche, top with lemon syrup and poppy seeds, a PB and J glaze and more. Or enjoy them plain, aka sweet and simple!
See Also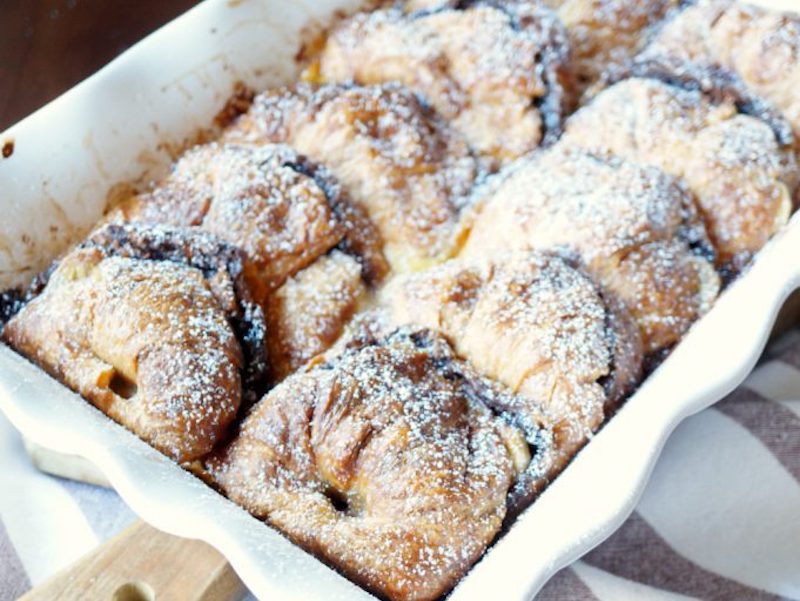 Pain aux Noisettes
These pinwheel pastries have a cream filling and crunchy nuts. They just might be the perfect pastry as far as flavor and texture balance.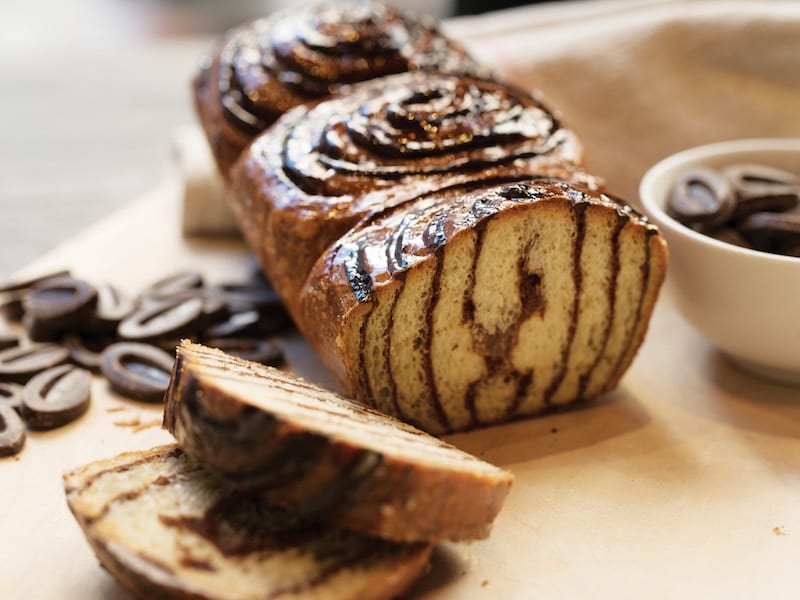 Chocolate Babka
Did you know that laminated dough can be used to make loaves of bread-like pastries? They're divine! Baked in a loaf pan or individual muffin tins, babka is a classic bread layered with a chocolate filling. Because the layers don't have to be as precise as with a croissant, this recipe is a great way to use up laminated dough scraps from kouign-amanns or croissants.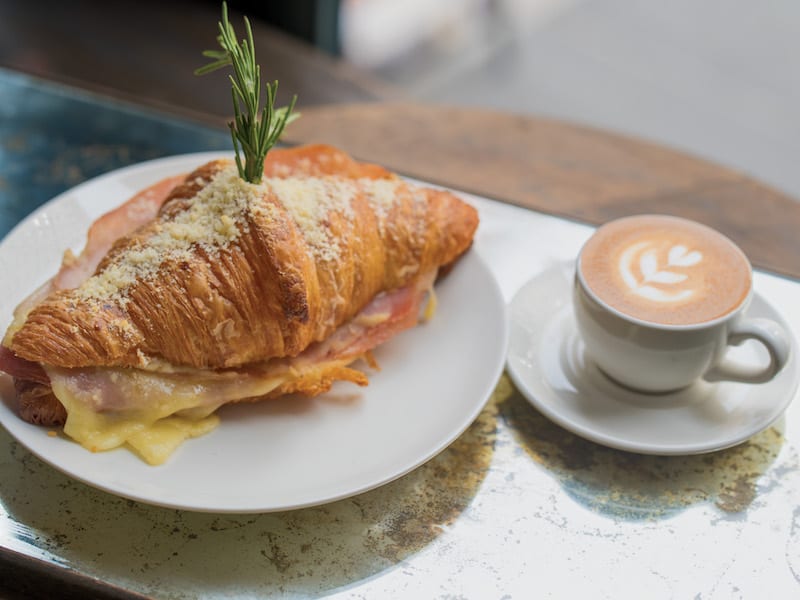 Croissant Sandwiches
We're guilty of making croissants just so we can make bomb croissant sandwiches, like this croque monsieur. For lunch or brunch, this is the perfect way to use up leftover croissants.
© Bake by Rory Macdonald, Rizzoli New York, 2019. Photographs © Jade Young. Used with permission from the publisher.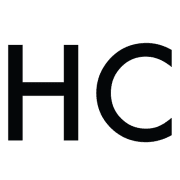 Honest Cooking
The Honest Cooking editorial team handpicks inspiring culinary stories to share with you that we think are beautiful. We strive to create an inspiring place for culinary exploration, salivating recipes, interesting personalities and stories.