Soft Shell Crab season is in full swing in South Carolina. (Say that five times fast) We love soft shell crabs so much, this time of year feels like the holidays to us! If you will be in the area anytime this summer, you need to know where to go to get a great crab dish. Here are some favorite places to enjoy this seasonal delicacy. After all, it only comes once a year!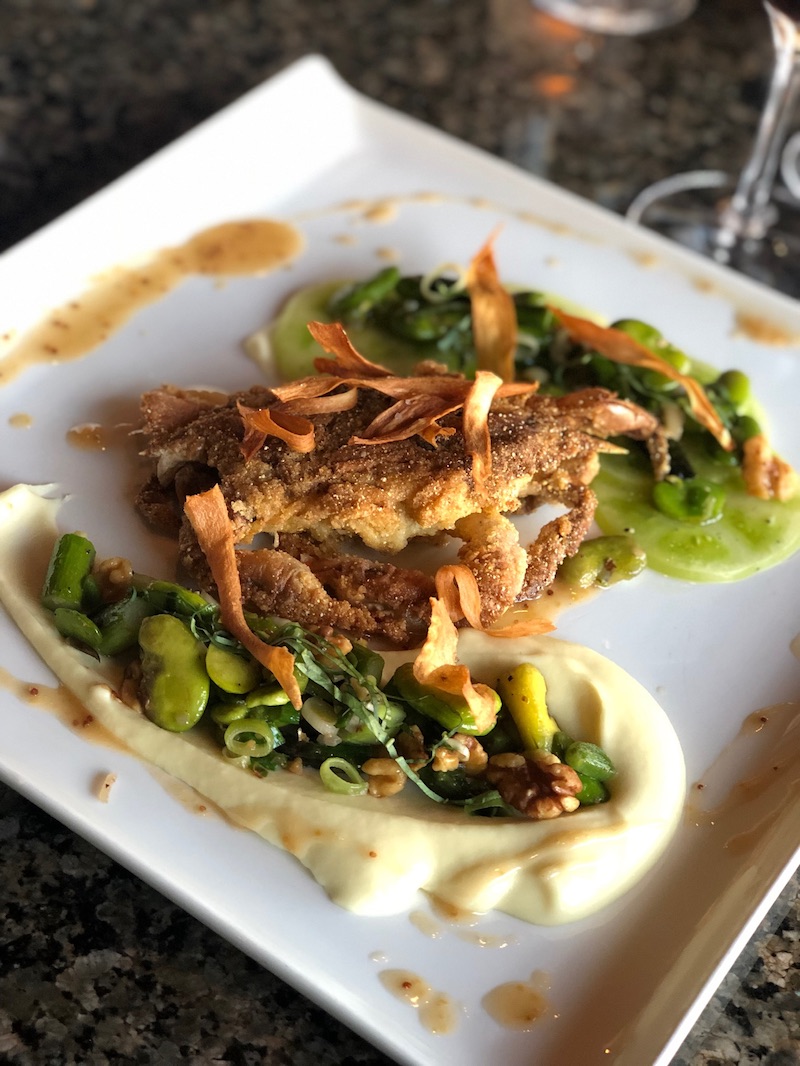 Pan Fried Soft Shell Crab at Terra in Columbia, SC
Chef Mike Davis wowed us with a meal at Terra a few years ago and we are still dreaming about the butterbean succotash we had that night. At this spot serving reinvented Southern classics, it's no surprise that a soft shell crab dish would be on the menu. Pan Fried Soft Shell Crab with Parsnip Puree, South Carolina Asparagus, Fava Beans, Green Garlic, Green Tomato Carpaccio, Basil, and Sherry Mustard Butter. A mouthful. A delicious mouthful. The inspiration for this dish? The first time Chef Mike had soft shell crab.
"The first time I had a Soft Shell Crab was when I was in culinary school in Charleston. The first few that I had were deep fried, and it wasn't until I worked in New Orleans that I had one that was pan fried like we prepare them at Terra. I remember it being a revelation! I believe you taste the subtleties of the whole crab when it is pan fried, not just the crunch of the batter. Don't get me wrong, I celebrate Soft Shell Crabs in all forms; there are not many other food stuffs that scream seasonality like a soft shell!"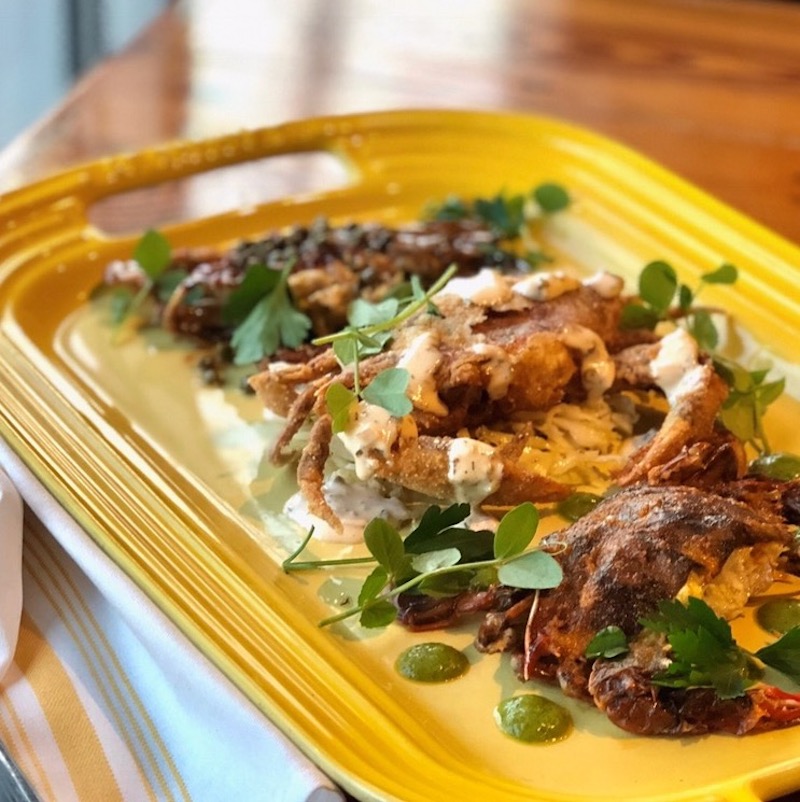 Trio of Crabs at The Grocery in Charleston, SC
Husband and wife duo, Kevin and Susan Johnson, are at the helm of The Grocery with Kevin holding the reigns in the kitchen. To celebrate the season, they have concocted a Trio of Crabs to pay homage to the bounty found in the Low Country. The trio consists of three different preparations of soft shells: Old School, Old South, and Old World. The 'Old School' preparation is sautéed with lemon caper butter. The 'Old South' is cornmeal dusted and fried, served with remoulade. The 'Old World' is wood-fired oven roasted served with salsa verde. A true trifecta. While Chef Kevin first had a soft shell as a kid, it took him a few more years to truly understand how special they are.
"I remember eating them as a kid, but not understanding their significance from a seasonality standpoint – I'm guessing most of them were frozen.
It wasn't until I worked for Frank Lee that I saw them through a chef's eyes. They became special to me at that point. He also instilled an ethos of "less is more" when it comes to those crabs. We only have them for a short period and they are delicious and special all by themselves. There is no need for elaborate sauces, vegetable preparations, or garnishes. The crab is the star and it deserves all of the attention. We treat them with the same level of care and respect to this day."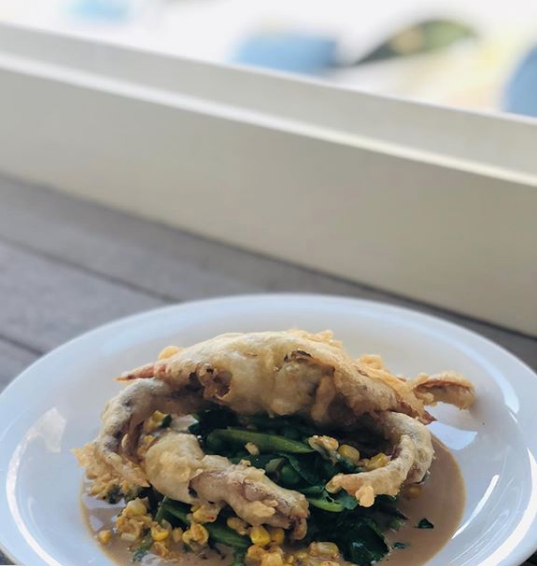 Image courtesy of The Obstinate Daughter
Soft Shell Crab and Local Spring Vegetables at The Obstinate Daughter in Sullivan's Island, SC
This restaurant is a perfect blend of Southern and French cuisines.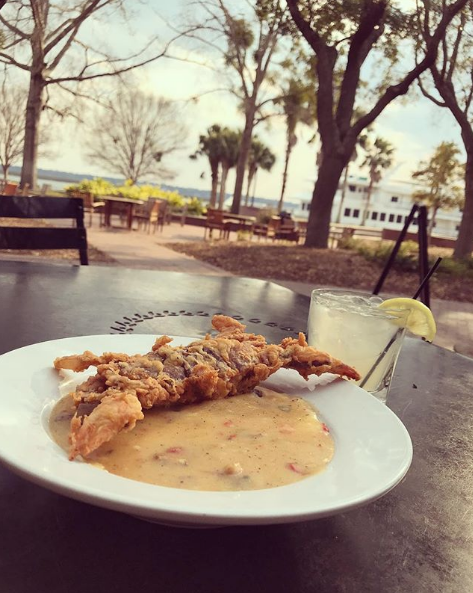 Image courtesy of Plums Restaurant
Soft Shell Crab Grits and Gravy, and Soft Shell Crab Po-Boy at Plums Restaurant in Beaufort, SC
You can't visit this part of the country and not try at least one spoonful of grits. And what better way to top a bowl of creamy grits and with soft shell crab.
Spicy Fried Soft Shell with Pork Belly at Pier 41 in Mt. Pleasant, SCChef Brannon Fliore's soft shell crab is fried and served with chili-roasted red potatoes with pork belly, kimchi, mushrooms and coconut red curry.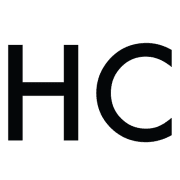 Honest Cooking
The Honest Cooking editorial team handpicks inspiring culinary stories to share with you that we think are beautiful. We strive to create an inspiring place for culinary exploration, salivating recipes, interesting personalities and stories.