This Strawberry Burrata Salad is an easy appetizer to whip up and it is topped with pistachios, basil, and a balsamic reduction.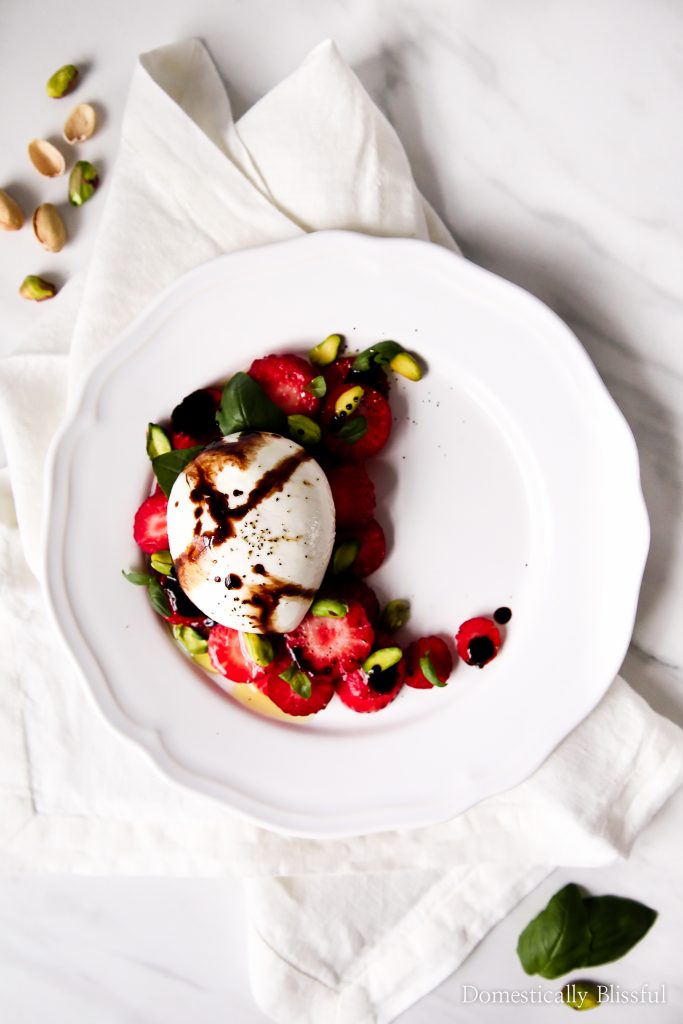 If there is a burrata salad on a restaurant menu you better believe that Roger and I are going to be splitting it as an appetizer.
We absolutely love trying different variations of burrata salad wherever we go and we are rarely disappointed. Check out all of my burrata creations HERE.
So since strawberry season is upon us I decided to create a quick Strawberry Burrata Salad that you can enjoy any night of the week.

I wanted this summer salad to have a lot of different flavors and textures.
So between the soft creamy burrata, juicy sweet strawberries, and salty crunchy pistachios, I think this recipe is a winner!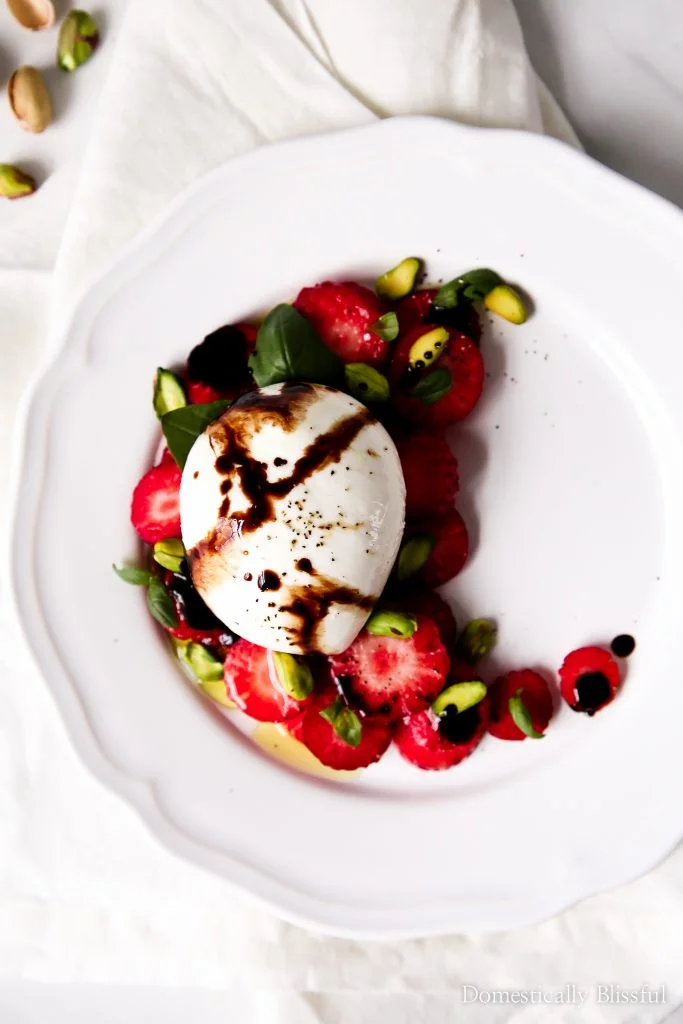 Burrata and Strawberry Salad
Author:
Giustina Blissful
Ingredients
10 Strawberries, sliced
1 Burrata
¼ Cup Pistachios, shelled
1 Stem Basil
Extra Virgin Olive Oil, to taste
Balsamic*, to taste
Black Pepper, freshly ground & to taste
Instructions
First, layer your sliced strawberries & burrata on a plate.
Next top with pistachios & basil.
Drizzle with olive oil, balsamic, & a sprinkle of black pepper.
Enjoy!
Notes
If you prefer thick balsamic simply pour the balsamic in a small pan & bring it to a simmer at medium heat, then reduce the heat to low once it begins to bubble & let it simmer for 10-15 minutes until thickened. I reduce between ¼ & ⅓ cup, but it depends on how much balsamic reduction you desire.