So you love Nutella? We understand. These chocolate-hazelnut desserts are sure to knock your socks off.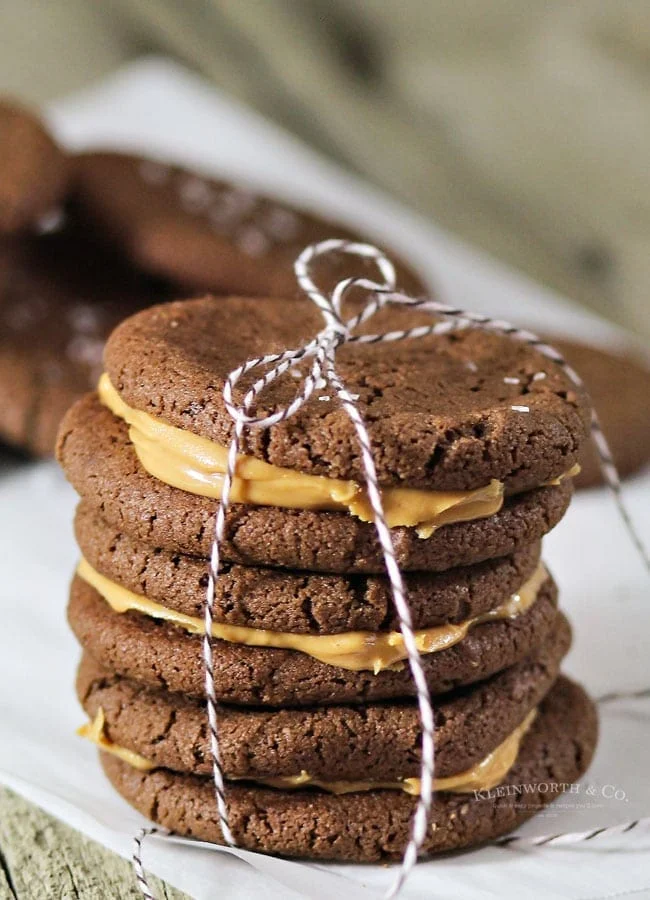 Nutella and Peanut Butter Sandwich Cookies
Soft and chewy chocolate cookies are made with Nutella and topped with sea salt before being sandwiched together with peanut butter. See the recipe here.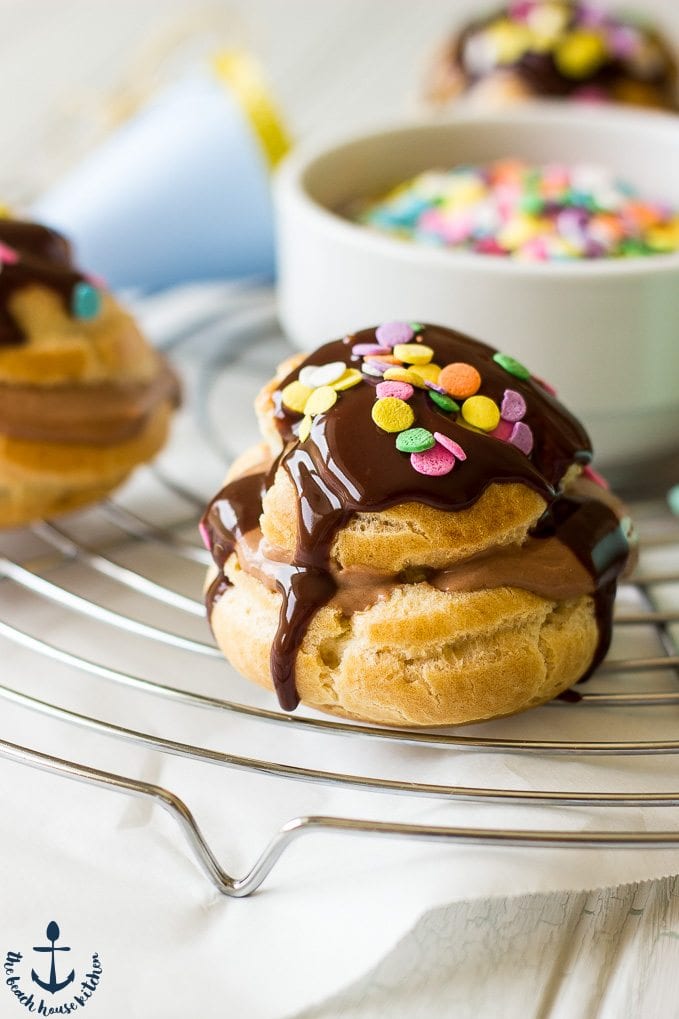 Nutella-Filled Cream Puffs
These classic cream puffs are filled with a Nutella cream filling and topped with chocolate glaze. See the recipe here.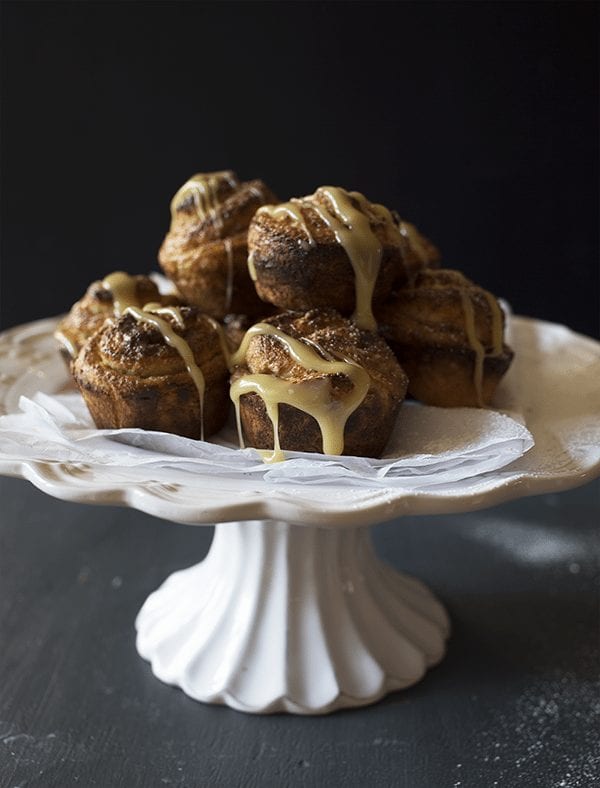 Nutella Cinnamon Buns and White Chocolate Sauce
With a cinnamon sugar coating, these Nutella cinnamon buns have a perfect sweet crunch that is drizzled with white chocolate sauce. See the recipe here.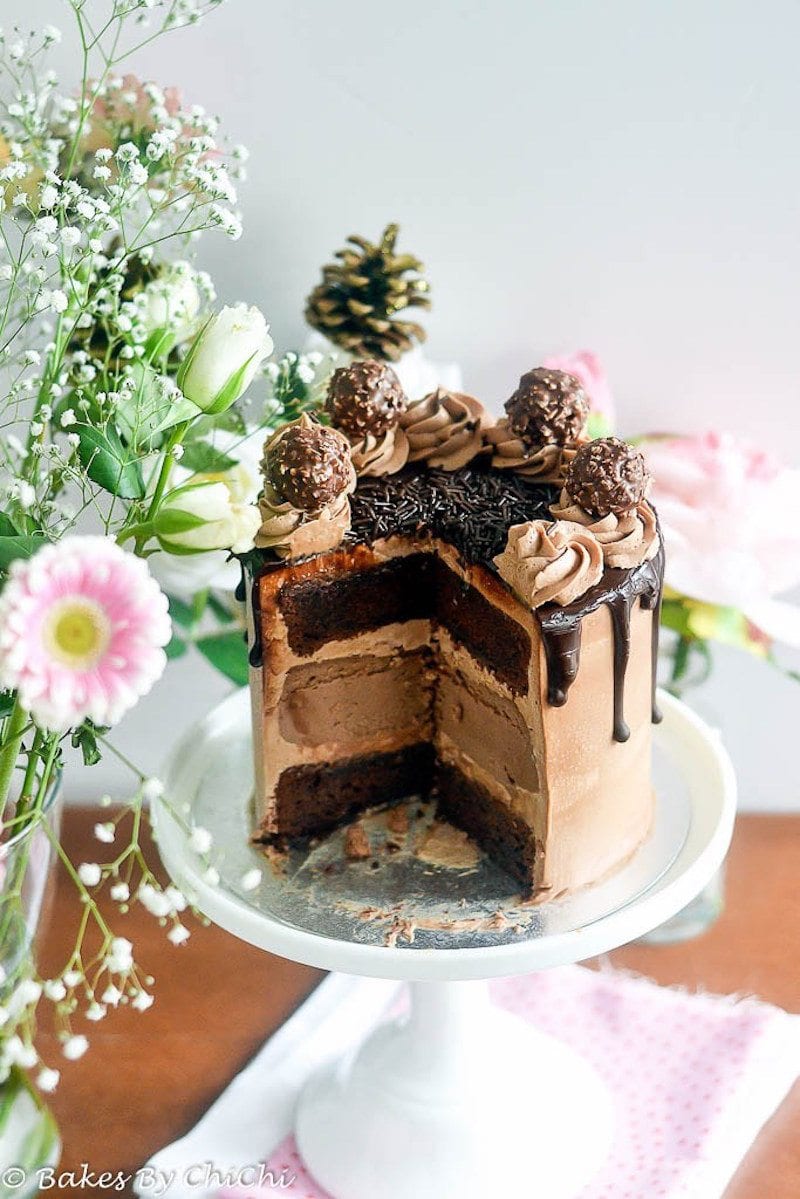 Chocolate Cake Cheesecake with Nutella Frosting
This chocolate cheesecake cake with Nutella frosting is made with 2 layers of chocolate cake sandwiching a baked chocolate cheesecake and filled and frosted with Nutella frosting. See the recipe here.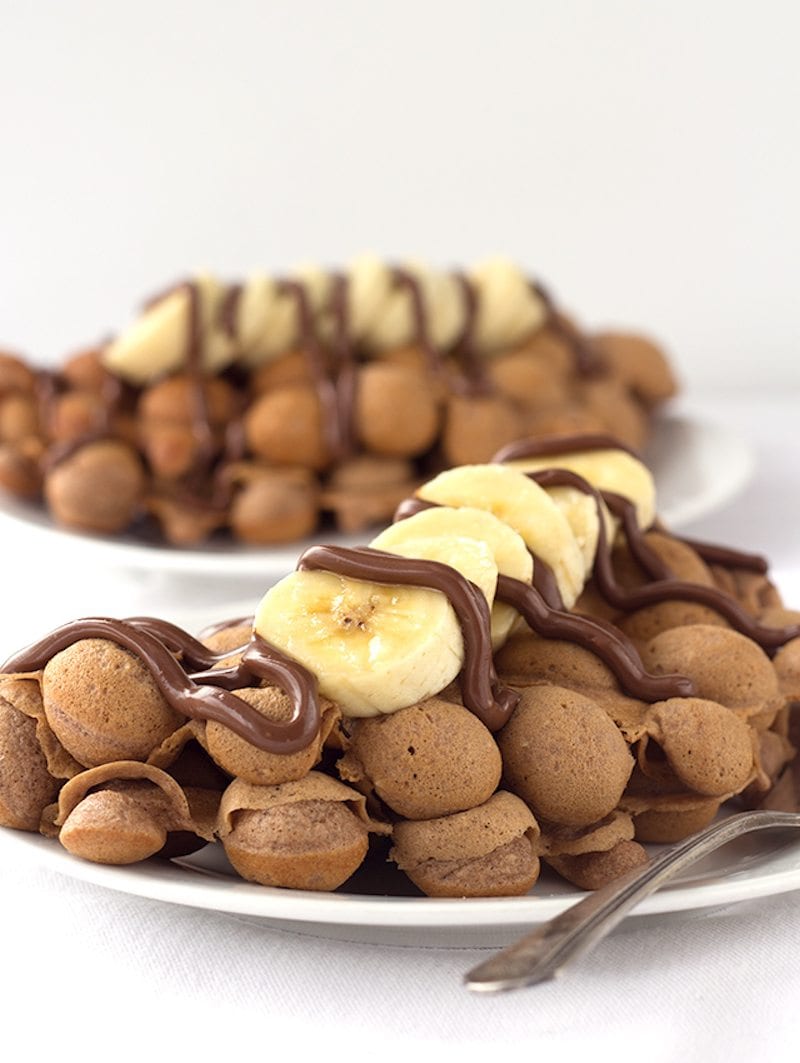 Nutella Bubble Waffles with Bananas
Try this fun dessert with a bubble waffle maker! Add some bananas and a drizzle of chocolate, and these Nutella bubble waffles are complete. See the recipe here.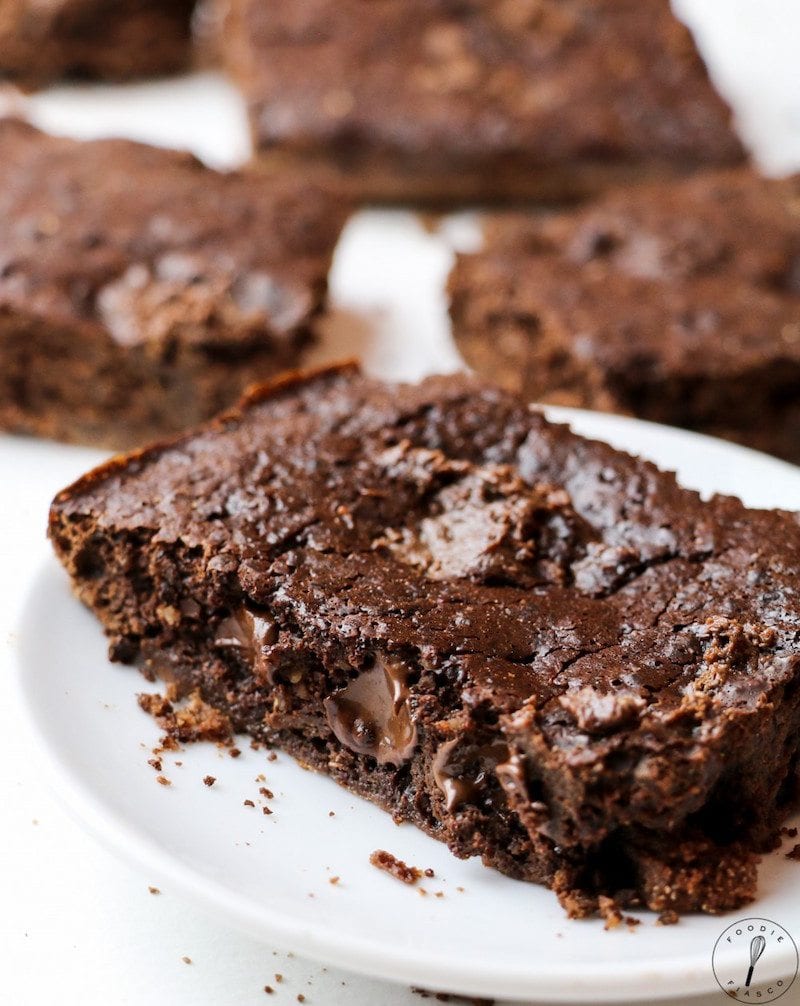 Nutella Brownies
I think we can all agree that this is what you need in your life. See the recipe here.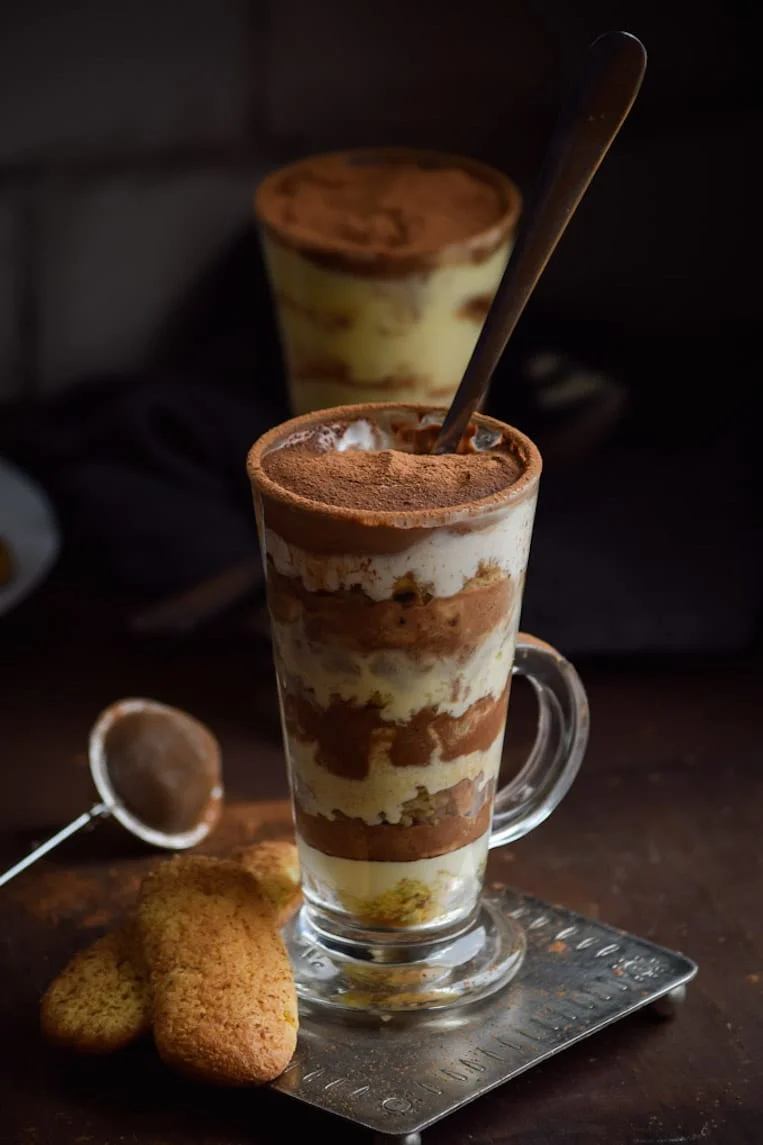 Tiramisu with Nutella
A traditional tiramisu recipe layered with a chocolate-hazelnut Nutella cream is a delicious take on the classic dessert. See the recipe here.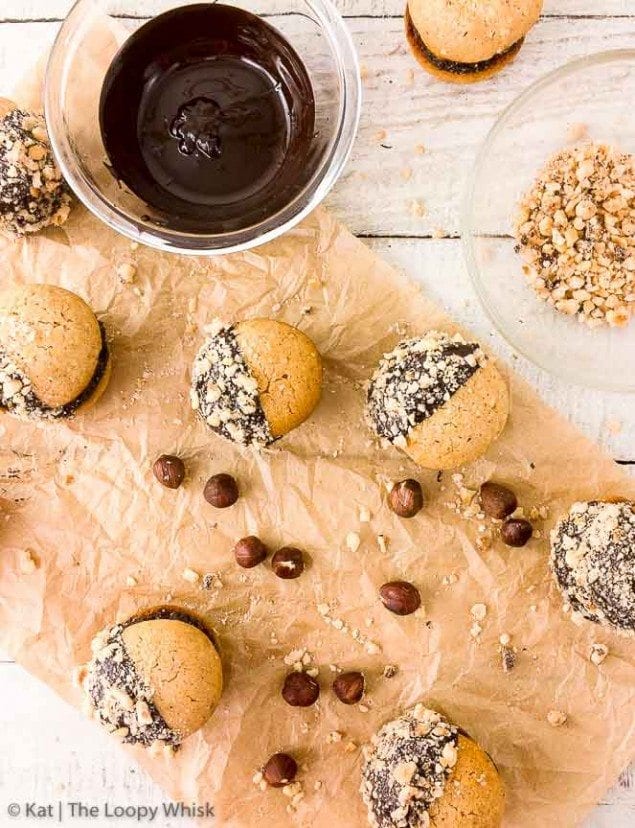 Chocolate Hazelnut Sandwich Cookies
Homemade chocolate-hazelnut filling joins crunchy hazelnut cookies to create a delicious, melt-in-your-mouth cookie sandwich. See the recipe here.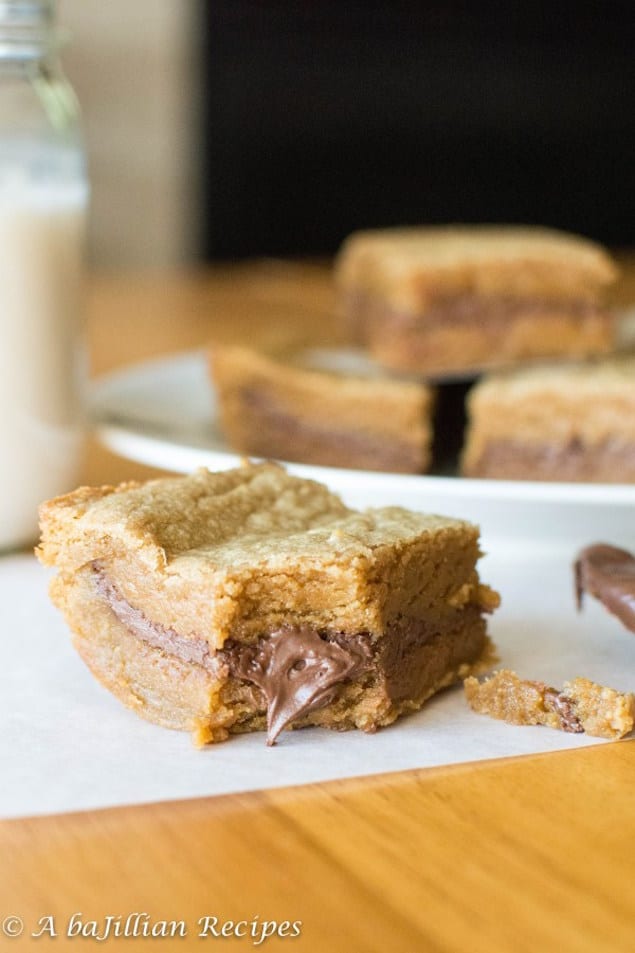 Peanut Butter and Nutella Filled Blondies
Soft, chewy peanut butter blondies are filled with smooth Nutella for a heavenly dessert that can't be resisted. See the recipe here.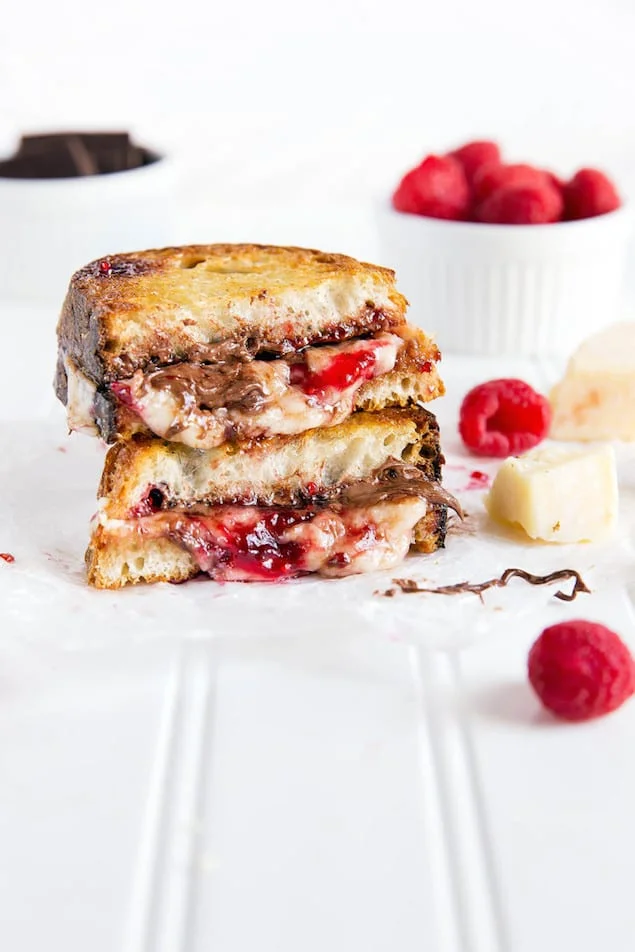 Havarti Stuffed Grilled Cheese with Nutella and Raspberry
Uhmmm hello perfect Valentine's Day treat! See the recipe here.
See Also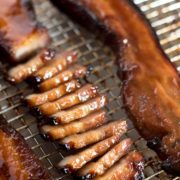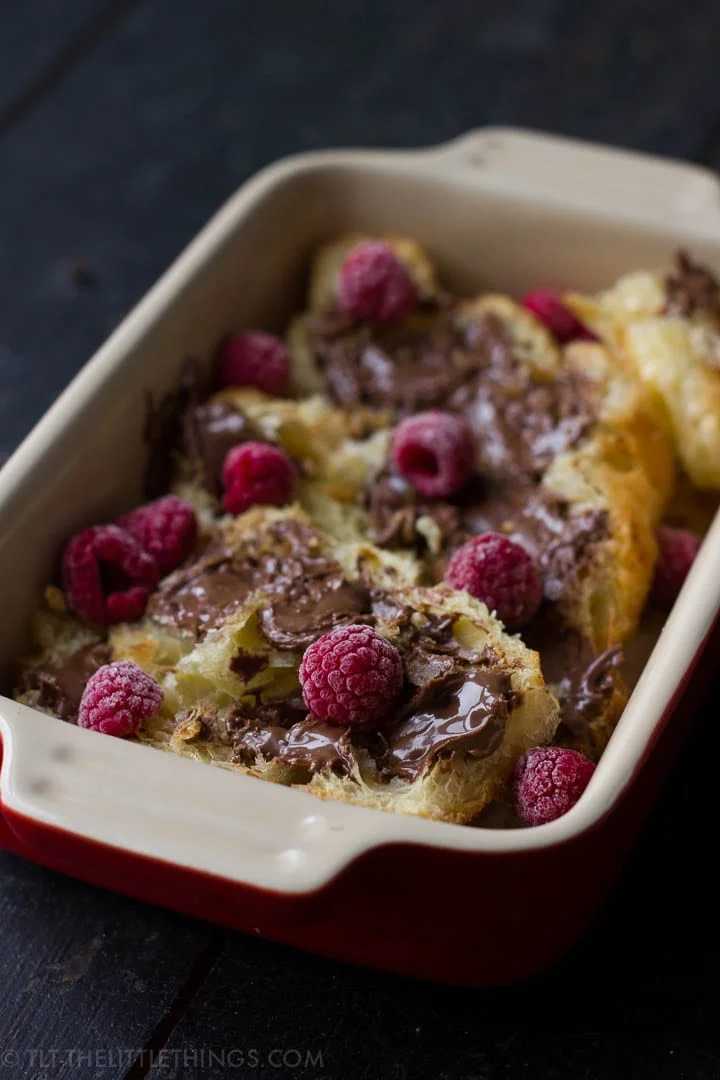 Croissant Bread Pudding with Nutella and Raspberries
Buttery croissants, spread with Nutella, soaked in custard and then baked. This is the perfect way to turn breakfast's leftovers into a delicious chocolate and berry dessert. See the recipe here.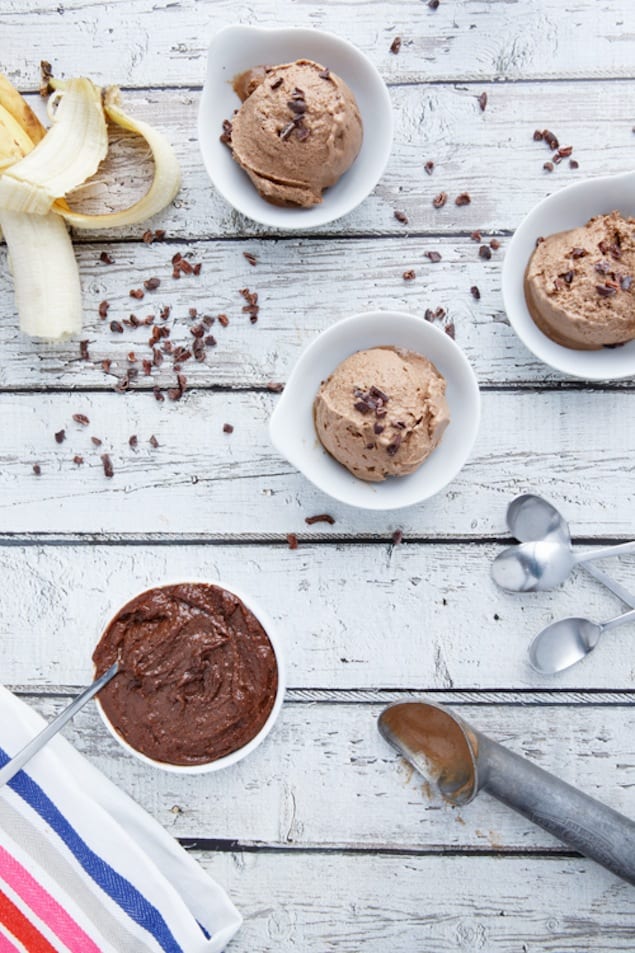 Vegan Nutella and Banana Ice
A super easy vegan and paleo-friendly nutella banana ice cream recipe using just two ingredients. No cooking or ice cream machine required. See the recipe here.
Homemade Chocolate Hazelnut Butter
This is better than anything you will find in the store. We guarantee you will fall in love all over again with this cream, rich homemade chocolate hazelnut butter. See the recipe here.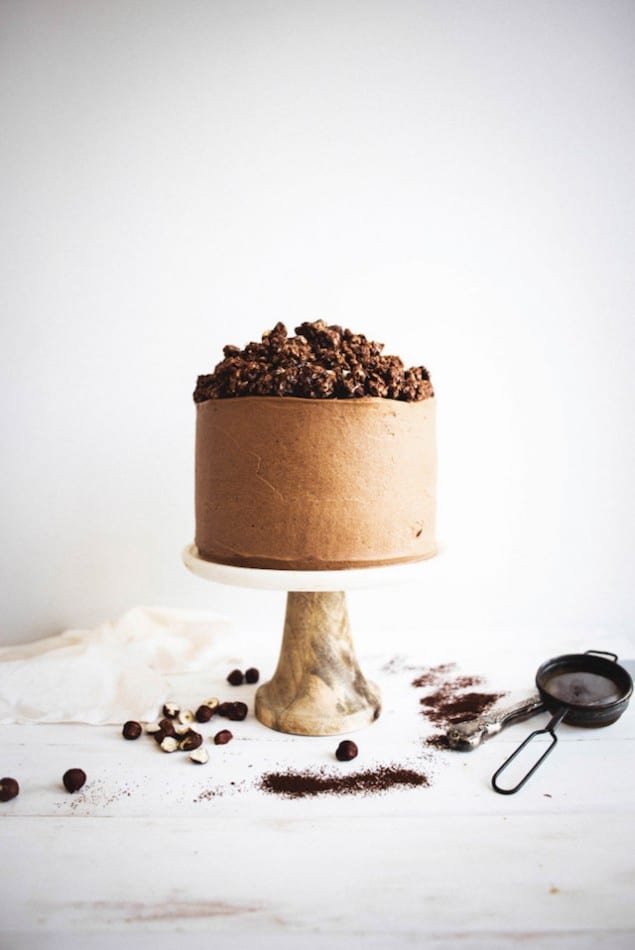 Chocolate Hazelnut Crunch Cake
A soft, Kahlua-infused cake will leave you devouring a slice longing for more. The cake is flavored with rich hazelnut, a gianduja crunch and dark chocolate. See the recipe here.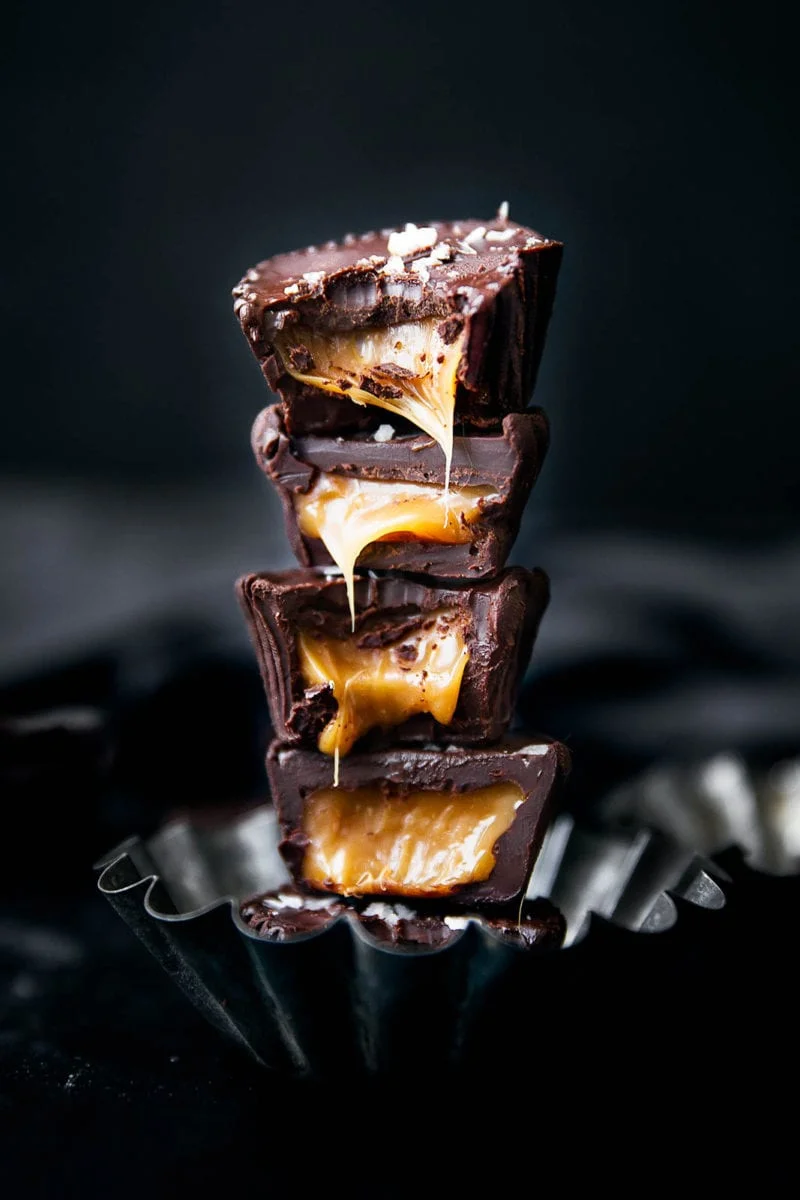 Salted Caramel Stuffed Nutella Chocolate Cups
We'll just leave these right here. It would not be in your best interest to resist making them. See the recipe here.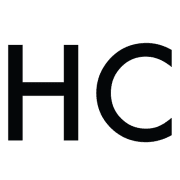 Honest Cooking
The Honest Cooking editorial team handpicks inspiring culinary stories to share with you that we think are beautiful. As an international online culinary magazine with the ambition to truly change the face of online food media we hope to create an inspiring place for serious culinary debate, salivating recipes, interesting food news and international food-fun.