Agree that this is what you need in your life.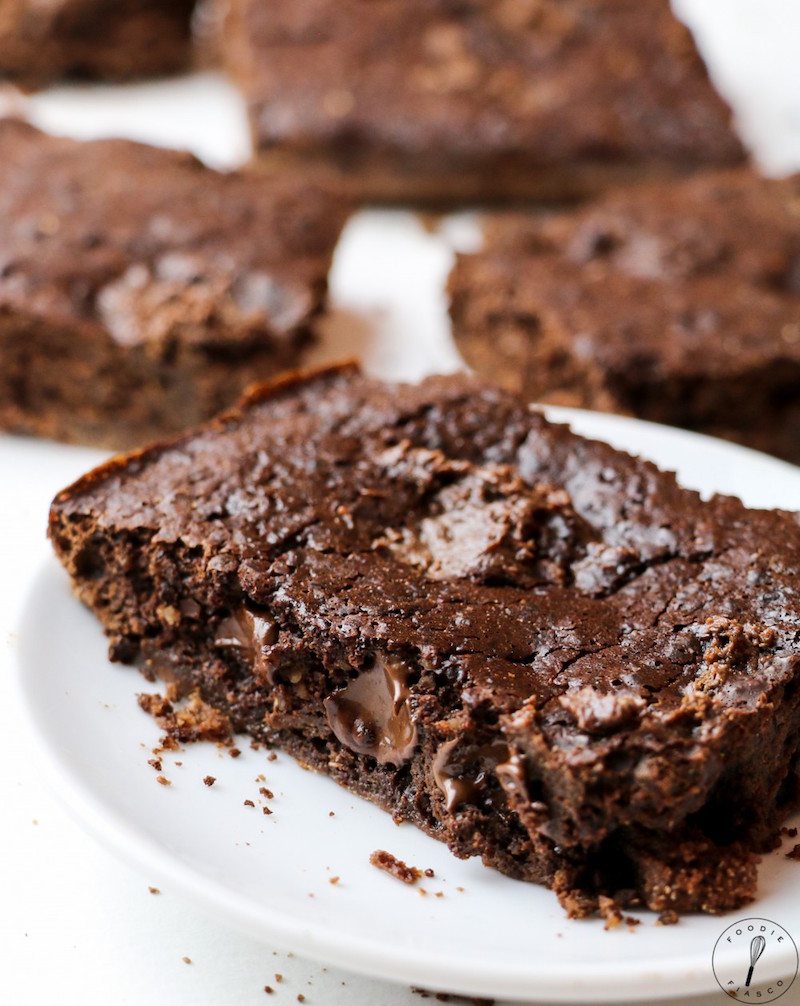 Since I was basically stuck with a bunch of Nutella from last week's adventures (I know, poor me), I decided that it was nothing less than my civic chefly duty to trick out my original brownies with a bunch of Nutella.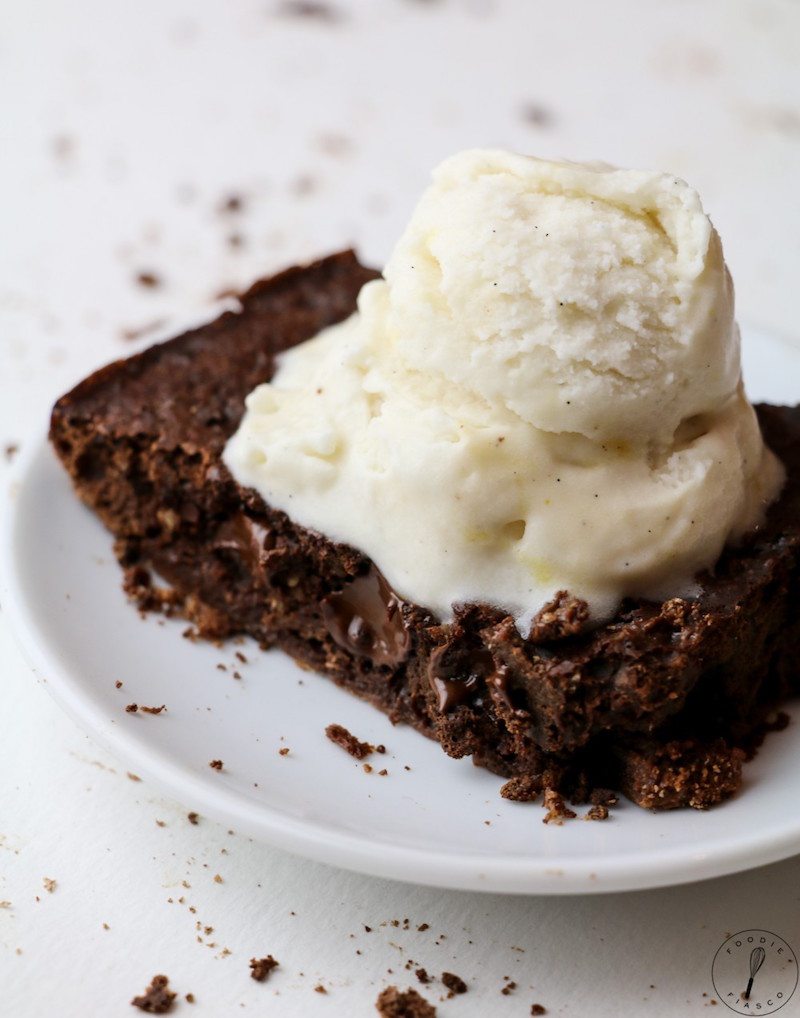 I know. Insanity.
And yet it tastes even better than it sounds.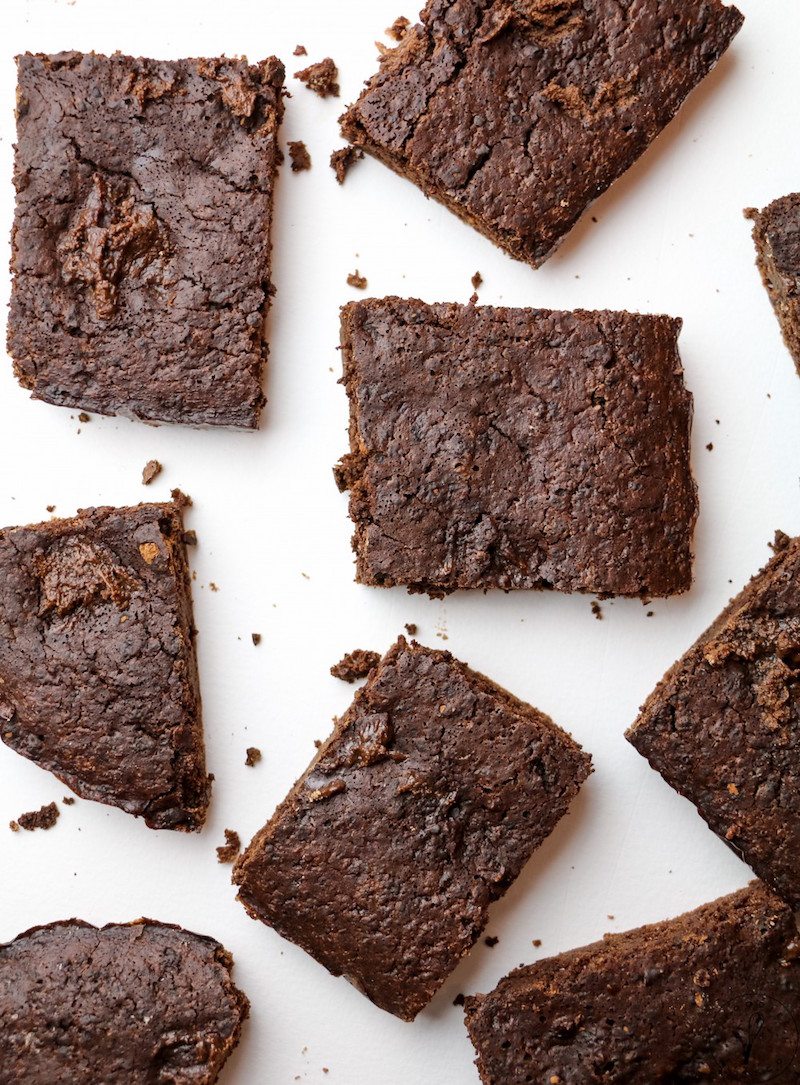 I know what you're thinking… this can't possibly be healthy!!
I mean LOOK at this. This has to be hyperglycemic shock on a plate?!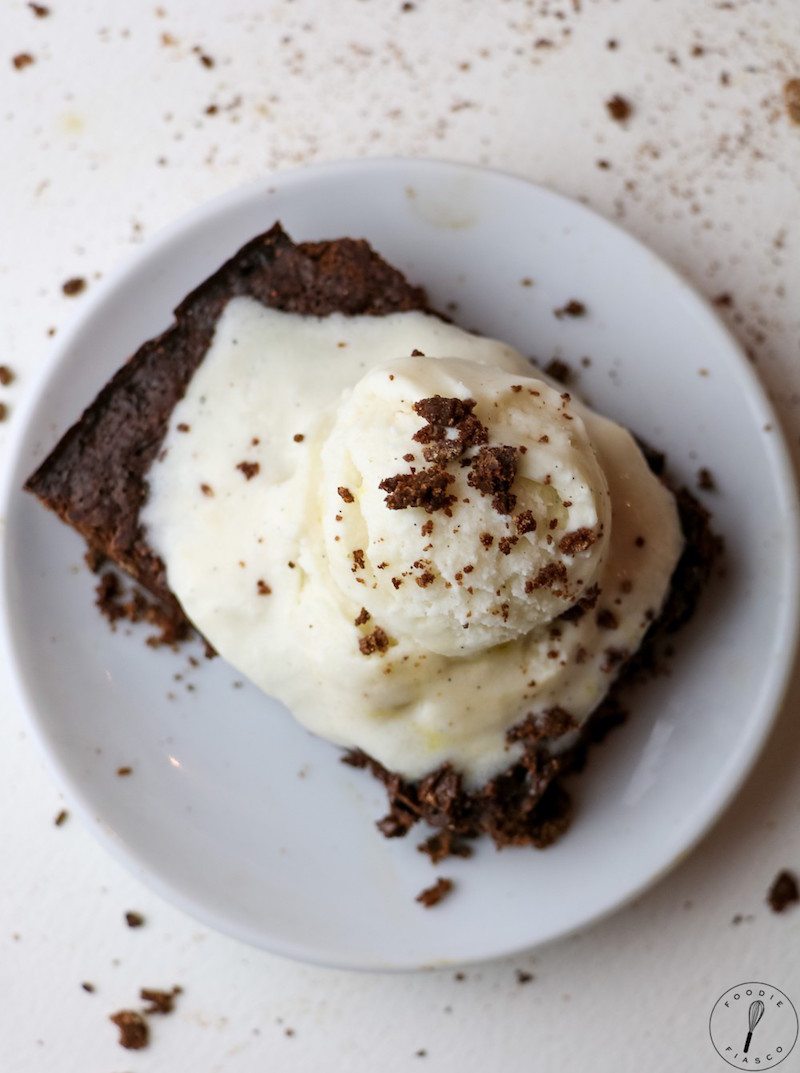 Wrong! Thankfully. Somehow these brownies manage to be only 67 calories and 2g net carbs each, with 5g protein!
That's for 1/12th of the pan, by the way. Not the 1/16th of the pan the infamous Ghirardelli tries to sell you for 200 calories and who even knows what additives.
This is healthy recipe alchemy at its finest, my friends. (I love you too.)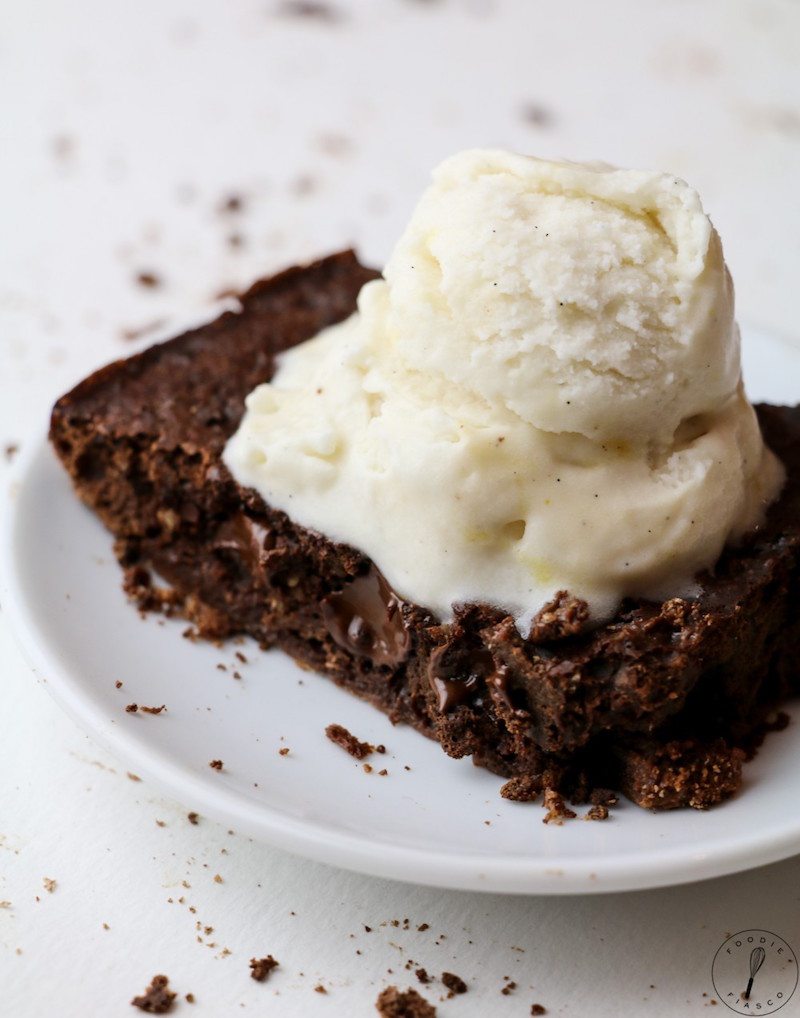 While we're at it, let's bring some (healthy) ice cream to the party. Because that's never the wrong answer.
(Except on math tests. Apparently putting ice cream on the test, written and/or literally, was not the correct answer. But from my limited experience as a high school graduate, it seems like those math tests are much less valuable in the real world than these brownies are.)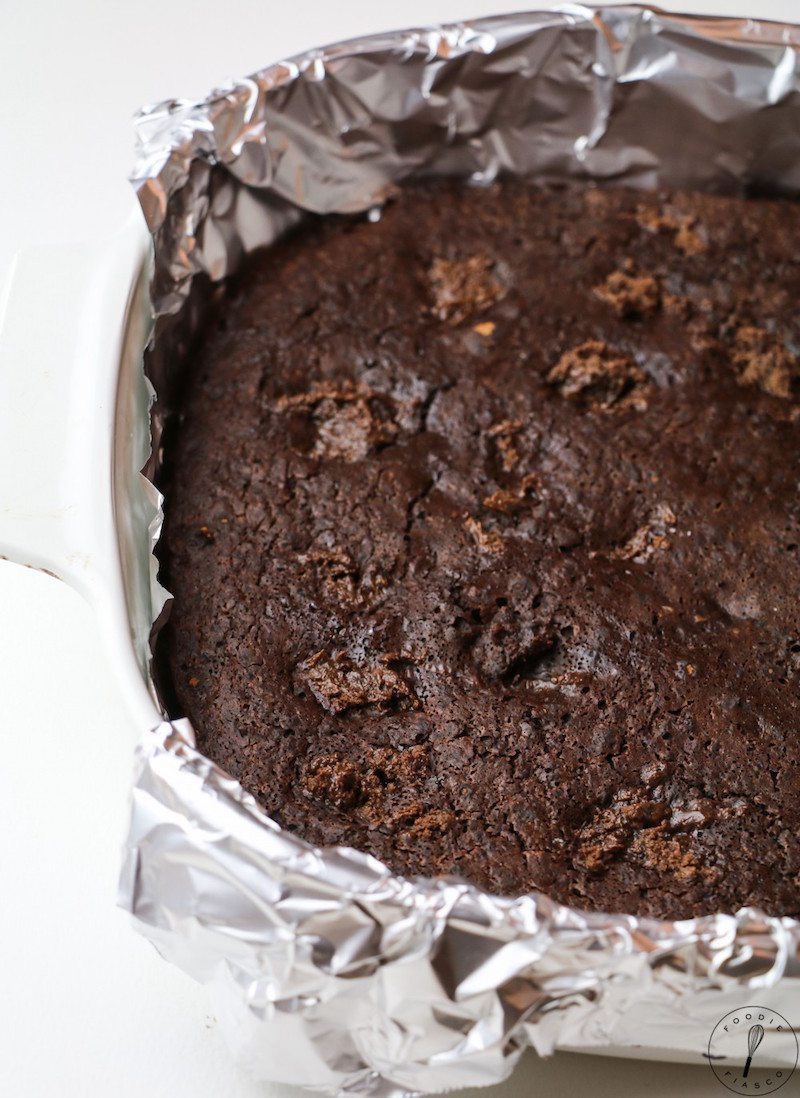 See Also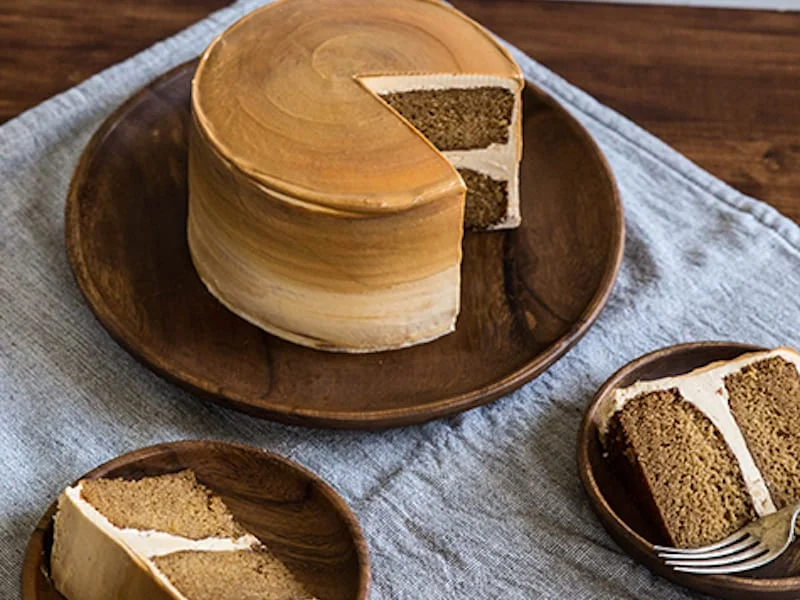 I'll keep this short and sweet (as opposed to tall dark and handsome like these brownies are), because you're probably here more for the brownies than my commentary, as charming and witty (and modest) as it may be.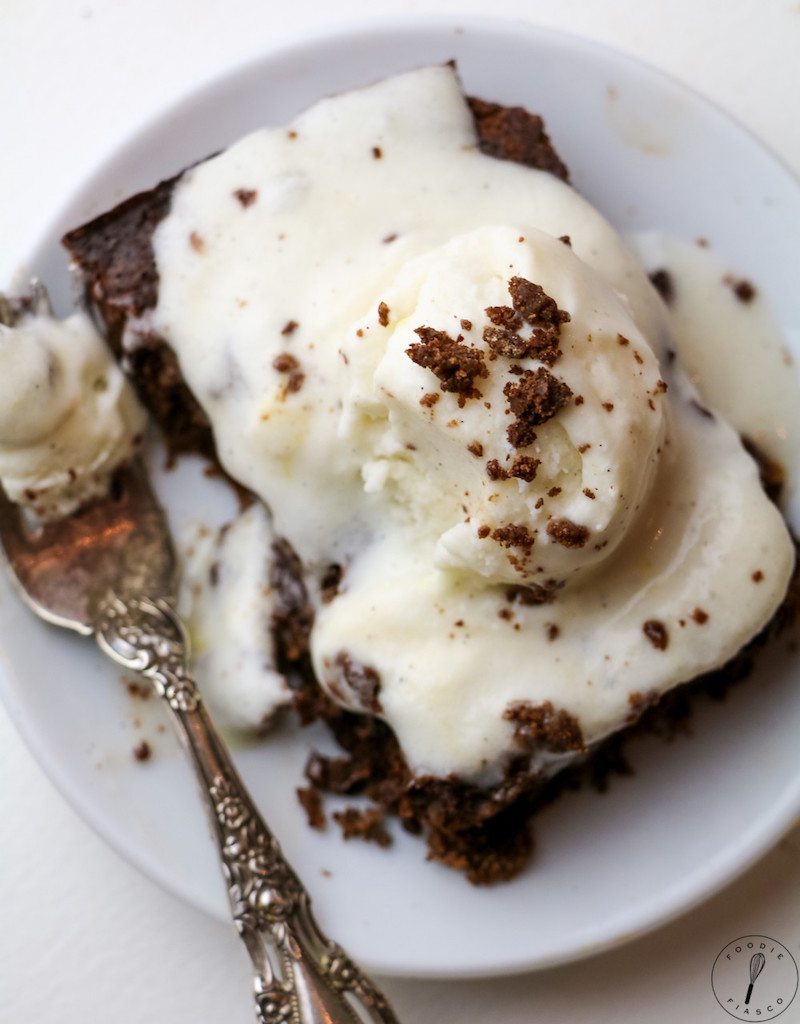 Also, as always, you can click on the handy "jump to recipe" button on the top right of each post if you want to skip the talking and get right to the eating. No worries, we'll still be friends.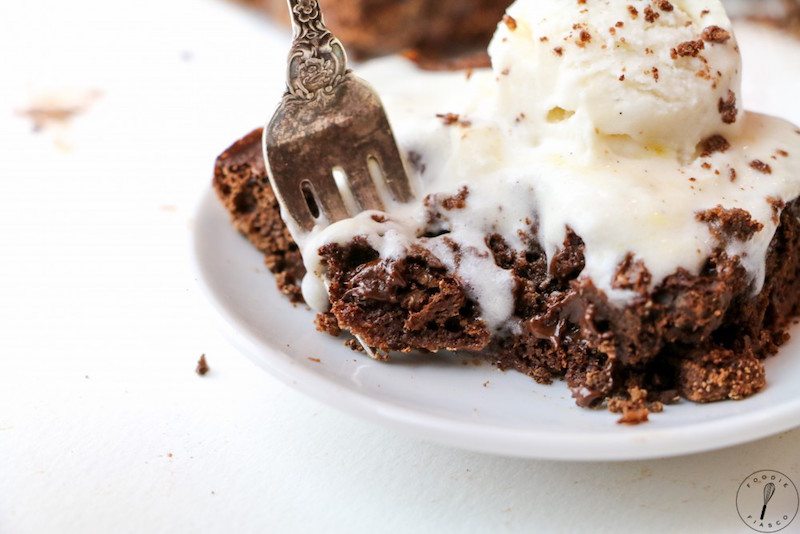 Using my original brownie recipe as a framework, I subbed applesauce with Nutella and (because that obviously was not enough) added additional Nutella to be swirled into the batter right before baking. Feel free to send me roses. But I accept virtual hugs as well.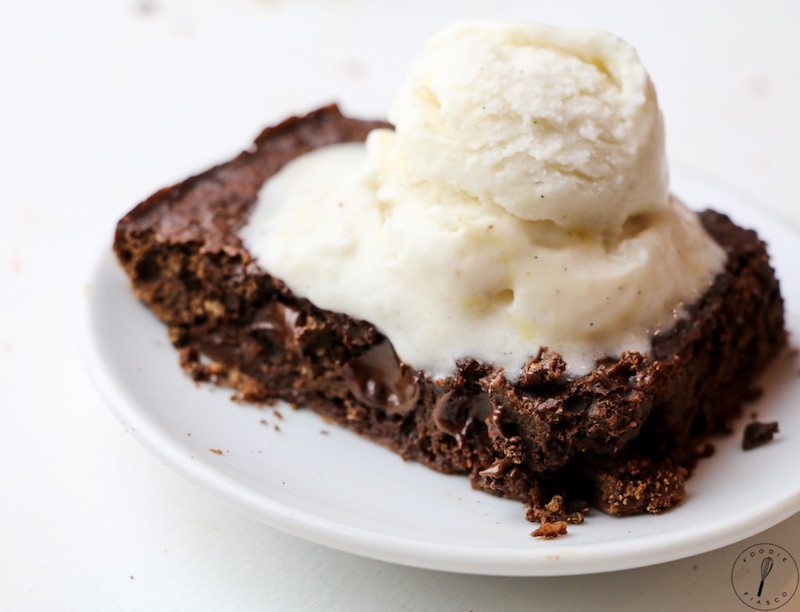 If the original recipe was the director of a groundbreaking play that indelibly improved the course of low carb brownie kind forever, then this Nutella version is the star, nothing short of a dazzling larger-than-life personality that steals the show every time.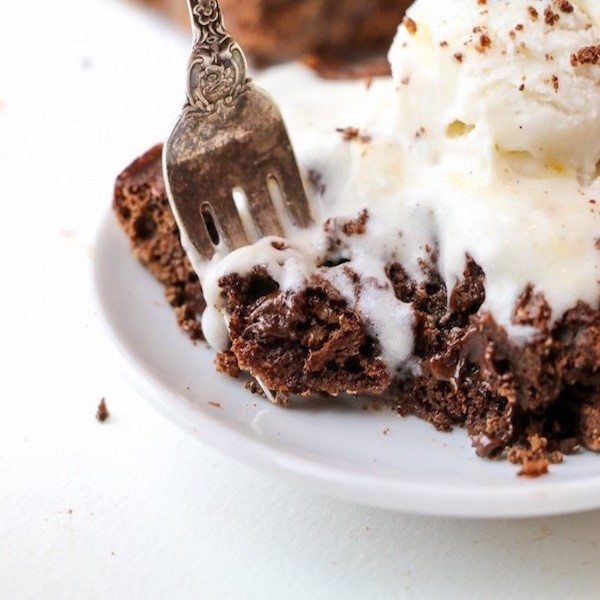 Kelly Morrison
Ingredients
¾

cup

erythritol

¼

cup

almond meal

½

cup

cocoa powder

1

teaspoon

baking powder

½

teaspoon

salt

4

egg whites

or 3 tablespoons of egg replacer mixed with 12 tablespoons of water

½

cup

Nutella

I used my homemade healthy version, but if you use homemade Nutella then I recommend warming it up in the microwave first so it's softer and easier to work with.

1

teaspoon

vanilla extract
Instructions
Preheat oven to 350°F.

Mix erythritol, almond meal, cocoa powder, baking powder, and salt. Add in egg whites or egg replacer mixture, ¼ cup Nutella, and vanilla extract and stir until completely combined, which may take a few minutes. Make sure there are no pockets of cocoa powder. Pour batter into a greased or foil lined 8X8 pan. Drop the remaining ¼ cup of Nutella in spoonfuls into the batter and swirl with a knife. Bake in the oven at 350°F for 30-35 minutes, or until a toothpick comes out clean.

Prep time: 10 minutes Cook time: 30 minutes

Yield: 12 brownies Calories: 67 Net Carbs: 2g Protein: 5g
Kelly Morrison
At the age of thirteen, Kelly Morrison founded Foodie Fiasco, a popular healthy recipe website that provides the ultimate guide to having it all: happiness, decadence, and loose pants. Five years later, she currently resides in West Hollywood, CA, where she spends her days developing recipes, photographing food and her cats, and writing bios in the third person.