It should come as no surprise that the "rosé mecca" of the world would also serve up some world-class cuisine. From farmer's markets to Michelin Star restaurants, you'll be sure to have a memorable gastronomic experience with the perfect wine to pair. Speaking of the wine, did you know 96% of Provence's Appellation d'Origine Protégée (AOP) wines come from Côtes de Provence, Coteaux d'Aix-en-Provence and Coteaux Varois en Provence? Each of these subregions showcases different soils, aspects, and slopes making the pure range of these wines a point of distinction. When visiting Provence, these 5 restaurants are not to be missed…wine included.
1. Les Gorges de Pennafort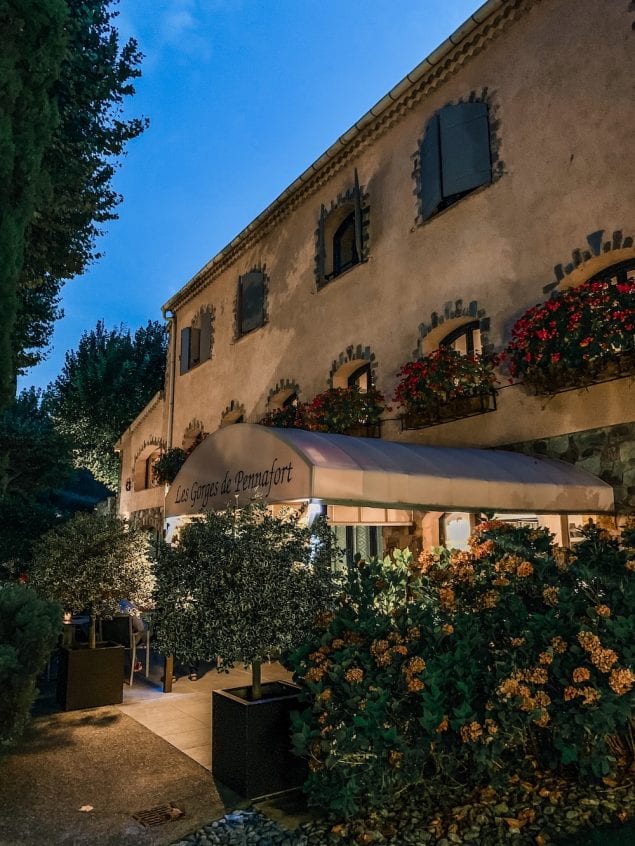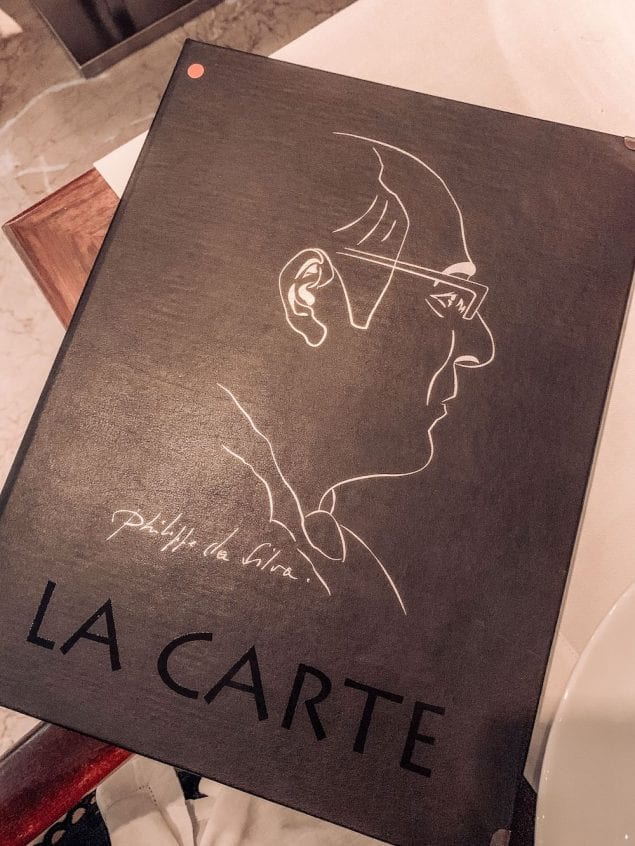 Within Dracénie Provence Verdon in the Var, award-winning chef, Philippe Da Silva has made Les Gorges de Pennafort a culinary destination. Upon entering the restaurant you are greeted by Chef's wife, Martine and a dim-lit modern space filled with fresh flower arrangements in every corner.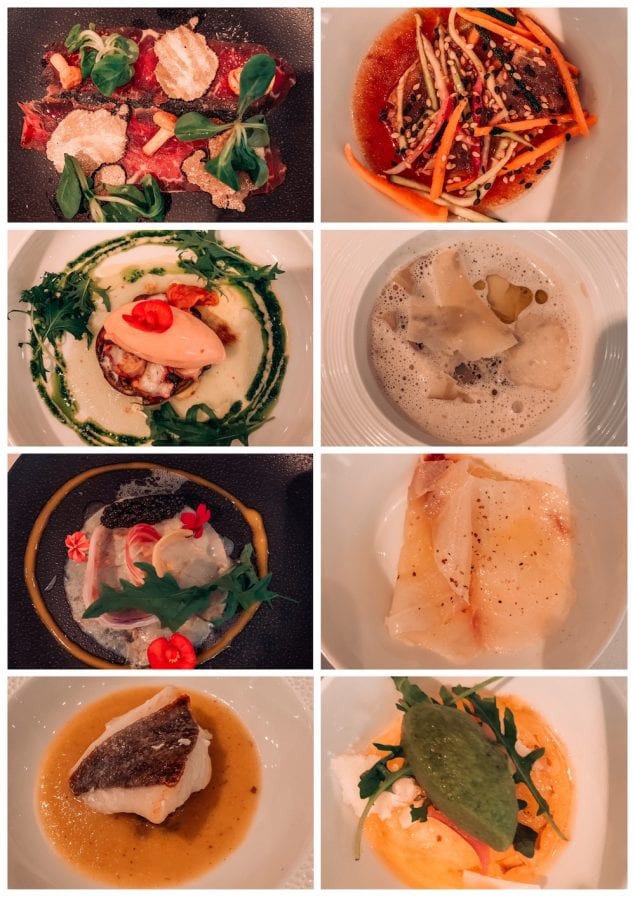 Start the meal with a bottle of champagne from the restaurant's 600-bottle cellar before diving into the Michelin Star menu. Dried and smoked beef carpaccio with mushrooms and shaved truffles, sea tuna with sesame oil, and foie gras ravioli in a parmesan sauce are just a few of the starter specialties that will leave you in culinary heaven. Order yourself an AOP Côtes de Provence Syrah/Cabernet blend to pair with the veal fillet as the juicy blackberries and fine tannins found in the age-worthy wine will be the perfect match without being overpowering.
Indulge in seasonal roasted figs with honey for dessert and pair it with a luminous AOP Côtes de Provence rosé. The subtle notes of grapefruit, passionfruit, and red berries work alongside a crisp minerality to deliver a harmonious delight to the palette.
No need to worry about getting back to your accommodations, as the restaurant is part of a 4-star hotel fully equipped with 13 rooms.
2. Hostellerie De l'Abbaye de La Celle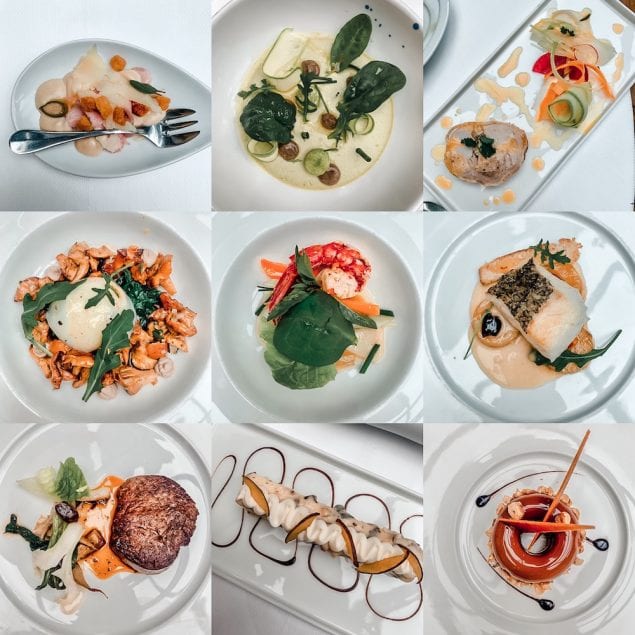 Just 3 kilometers away from the medieval village, Brignoles and within Provence Verte Verdon, world-acclaimed French chef Alain Ducasse has made a home for his hotel and restaurant, Hostellerie De l'Abbaye de La Celle. Adjoined to a 12th Century Benedictine abbey, the Michelin Star restaurant is the epitome of history meets modern luxury.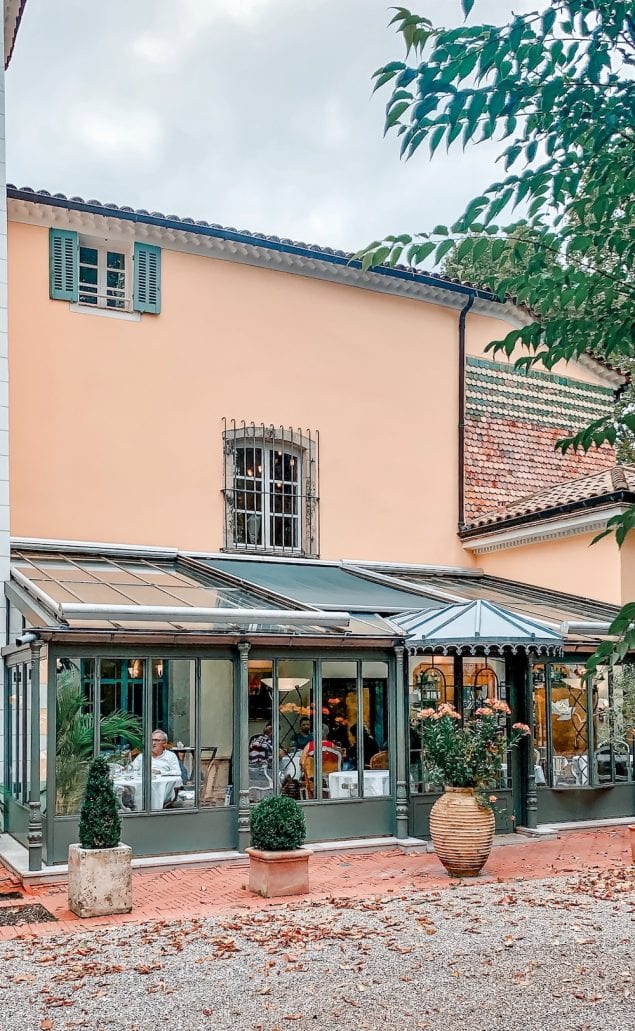 The restaurant's ever-changing menu stays relevant to the season so you always taste the freshest ingredients directly from the vegetable and herb garden. "Product in the purest form" is Chef de cuisine, Nicolas Pierantoni's motto, and he proves it by inviting his guests to the garden for a lesson in culinary botany.
A few standout specialties in late summer/early fall include young rabbit porchetta with seasonal garden vegetables, rump of veal roasted with sage, and always a local catch directly from the Mediterranean. Pair these dishes with a Coteaux Varois en Provence rosé where production is limited to 28 communes around Brignoles. Because this AOP is considered at a higher elevation on average (due to the Sainte-Baume Mountain Range) and a continental climate, you'll find more pronounced aromas and a fresher mouthfeel within these wines. These characteristics make the rosé from this AOC extremely versatile pairing both with seafood and delicate red meats.
End your experience with a local plum tart and roasted figs with fromage blanc sorbet from pastry chef, Lauren Trocmé. For the wine enthusiasts out there make sure to stroll past the Cyprus trees on your way out…it is there you'll find vines holding 88 different grape varieties!
3. L'Orangerie at Château de Fonscolombe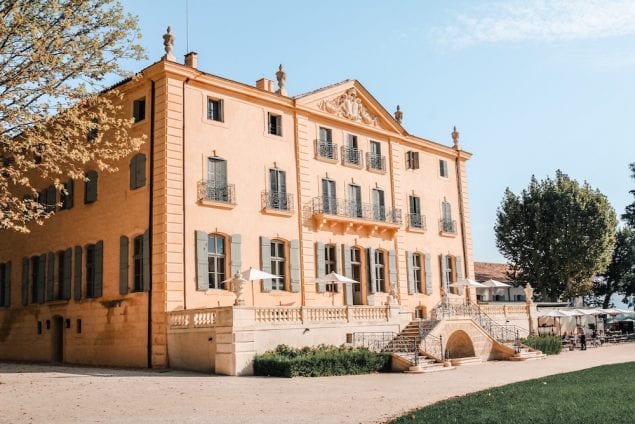 For more than 300 centuries, Château de Fonscolombe has belonged to the families of Marquis de Saporta and Fonscolombe. Today, it is a 5-star hotel that has won the likes of nobles and royalty including Queen Elizabeth!
Nestled within Aix Pays and Sud Luberon, L'Orangerie is the main restaurant at Fonscolombe offering guests the opportunity to dine among the 180 species of trees and plants on the property. During the spring and summer seasons, the large and welcoming terrace is available to enhance your gastronomic experience exposing you to their aesthetically pleasing estate.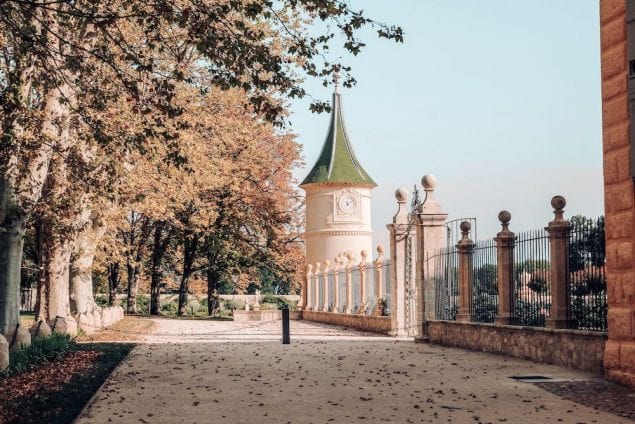 Start your evening with a bottle of wine from the AOP Coteaux d'Aix-en-Provence before deciding on whether you'll dine à la carte or per the tasting menu. Seared duck foie gras with rosemary honey glaze and sautéed mushrooms are a great way to start along with the poached farmhouse egg with parsnip purée and truffle. Work your way to the pan-seared lamb with coriander breadcrumbs and Jerusalem artichoke purée, or the red mullet fish with cauliflower cream, seaweed oil, and rocket.
Because this AOP receives over 2,900 hours of sunshine per year, you'll find the wines to pair have intense, ripe fruit and a rounder mouthfeel. This opens up a great opportunity to pair the above with not only the rosés and reds from this AOP but the white wines made from mainly Rolle as well. Fuller bodied and round with intense citrus and white blossoms, you'll experience a long and lingering finish following each bite of this luxurious meal.
Do like the French and end your evening with the local cheese selection because…. who doesn't love a cheese cart?!
4. Restaurant Le Chapitre at Hôtel Le Couvent Royal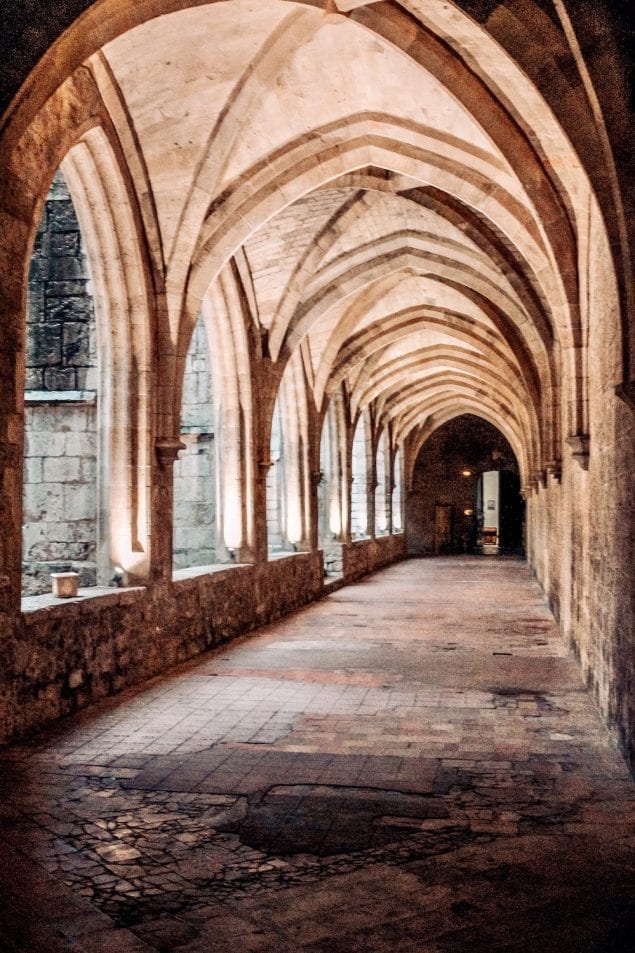 Adjoining the Basilica of Saint-Maximin-la-Sainte-Baume within Provence Verte Verdon, Le Chapitre allows you the opportunity to dine in a structure built in 1295 by Charles II, King of Sicily and Count of Provence. These structures were built to house the relic of Saint-Marie-Madeleine (Mary Magdalene) whose tomb was discovered there in 1279.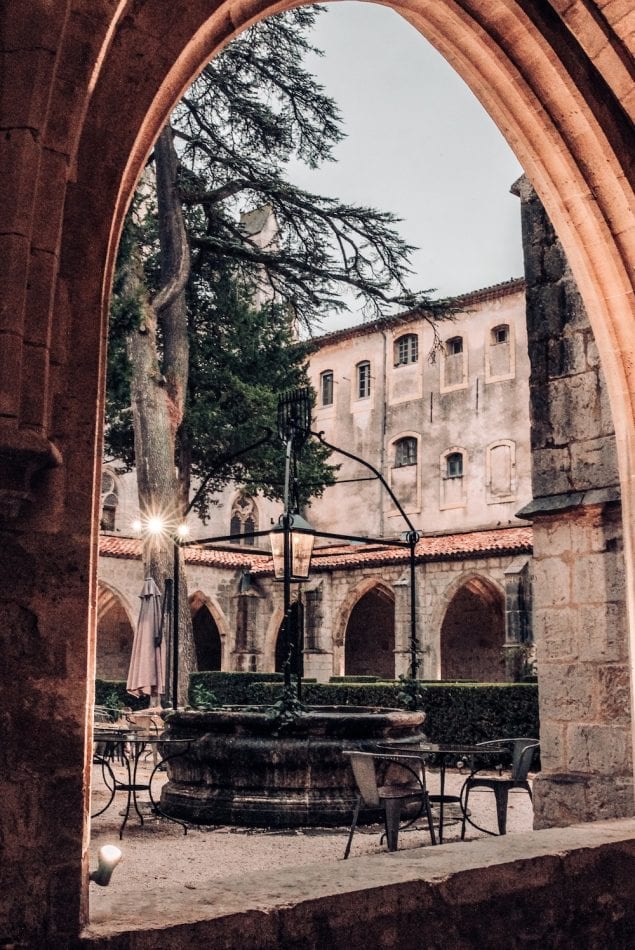 Take a stroll through the gardens where monks once roamed before dining in the cloisters or the old Chapter House. Chef Aurélie Fillol will take you on a Provençial gastronomic journey with menu options including sea bream ceviche with lime zest, dill, and coconut milk to start. Order a 160g beef fillet with morel-potato cakes and pair it with any of the numerous wines of Provence options they include on their menu. Take a visual journey through the different AOPs and taste how each attributes something special and unique to the meal. The knowledgable staff is always on hand to help you navigate if need be!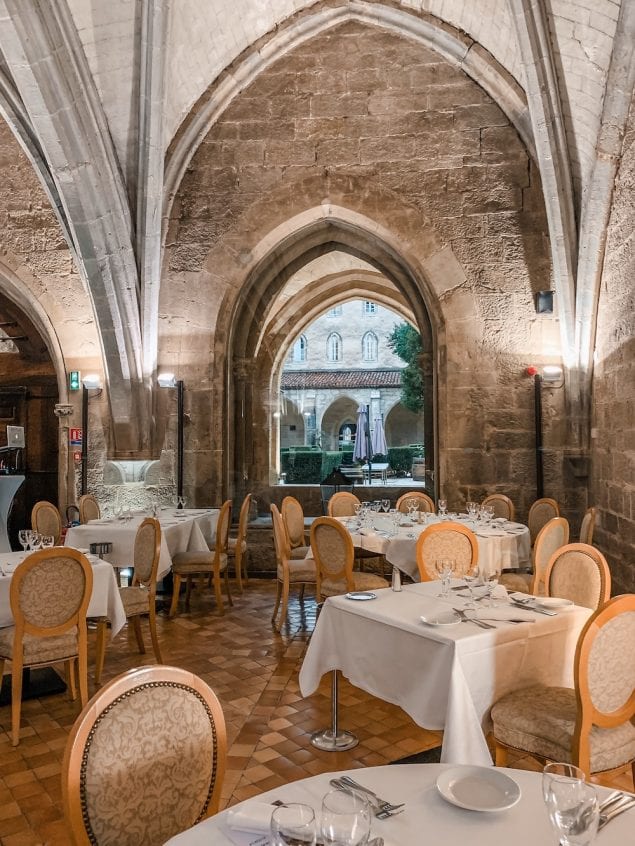 Don't miss the Mille-Feuille (Napoleon Pastry) with bourbon and light vanilla cream before retiring to one of the 67 rooms.
5. Domaine Terre de Mistral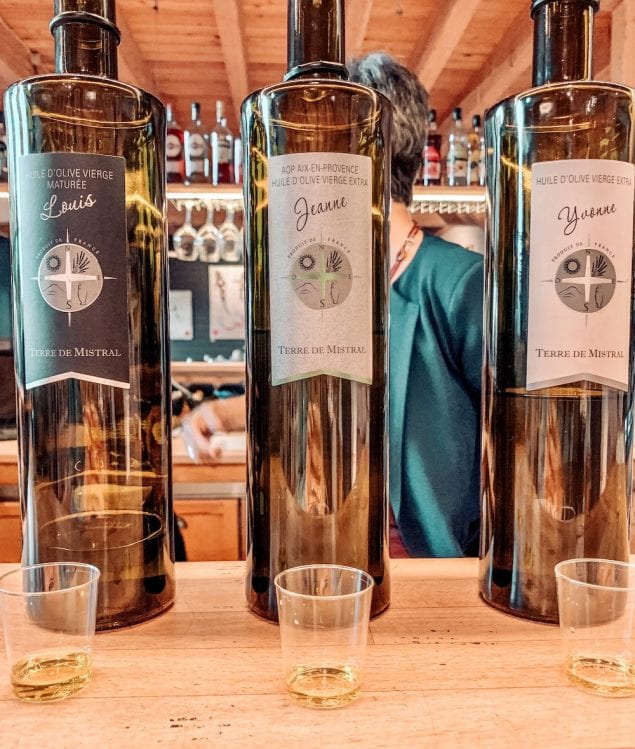 Want to keep it artisanal and casual? Domaine Terre de Mistral is your place (named after the famed Mistral winds). At the foot of Montagne Sainte-Victoire within Aix Pays d'Aix and Sud Luberon, you'll find an olive oil mill, a winery, and a restaurant with frequent jazz nights all in one place.
Head in early to do a scheduled guided tour of the wine and olive oil production along with corresponding tastings. It's a great way to decide beforehand which bottle you'll order with dinner.
If you're lucky, you'll be there on a live jazz night and will dine facing Montagne Sainte-Victoire. Not to worry if it's too chilly, however, as they will bring the music inside. As far as the cuisine, they call themselves a "farmhouse Inn." What exactly does this mean? Well, they breed their poultry, their vegetables are grown in their garden, their pigs are free-range, and they use the olive oil they produce for cooking. The menu changes according to which ingredients are in season, but no matter what, it will always pair with wine from the AOP Côtes de Provence Sainte-Victoire. For a full course tasting menu coming in at only 29€, it's an absolute steal!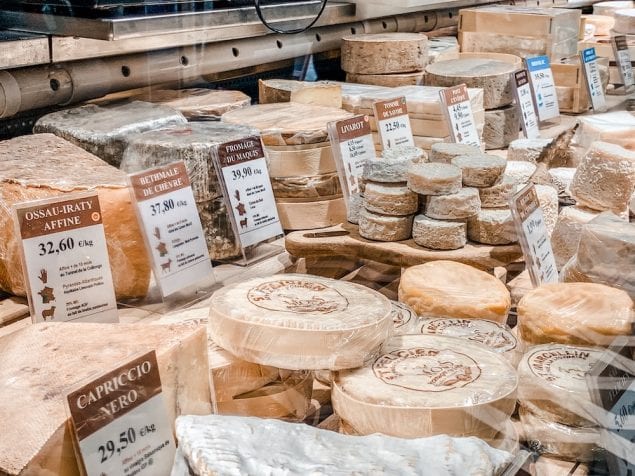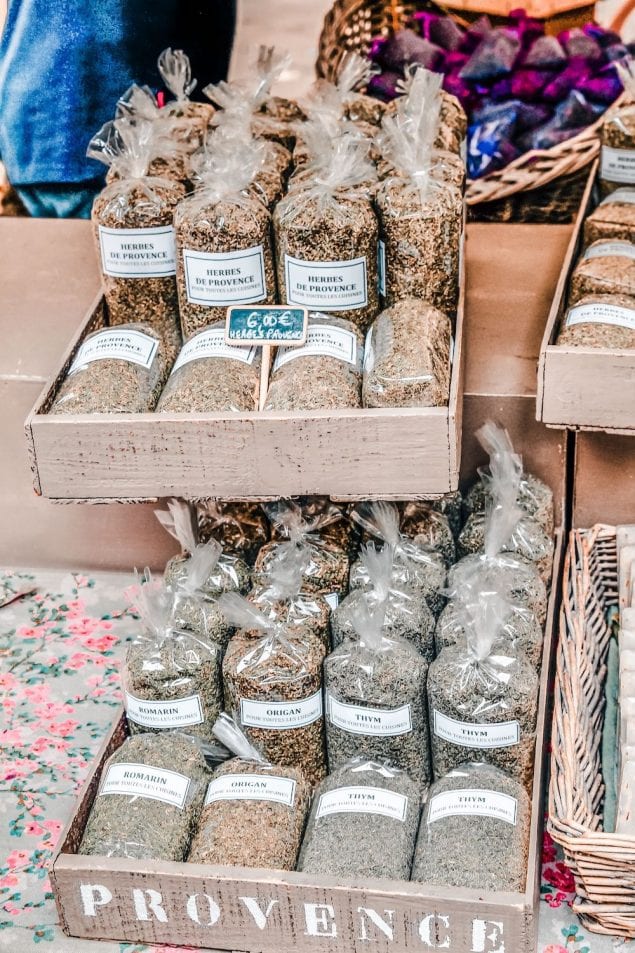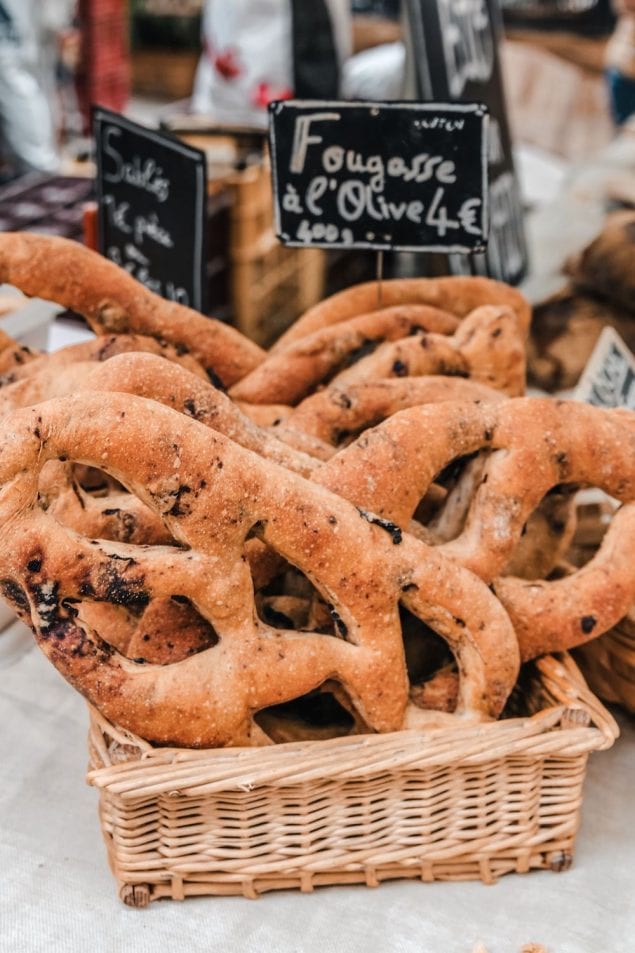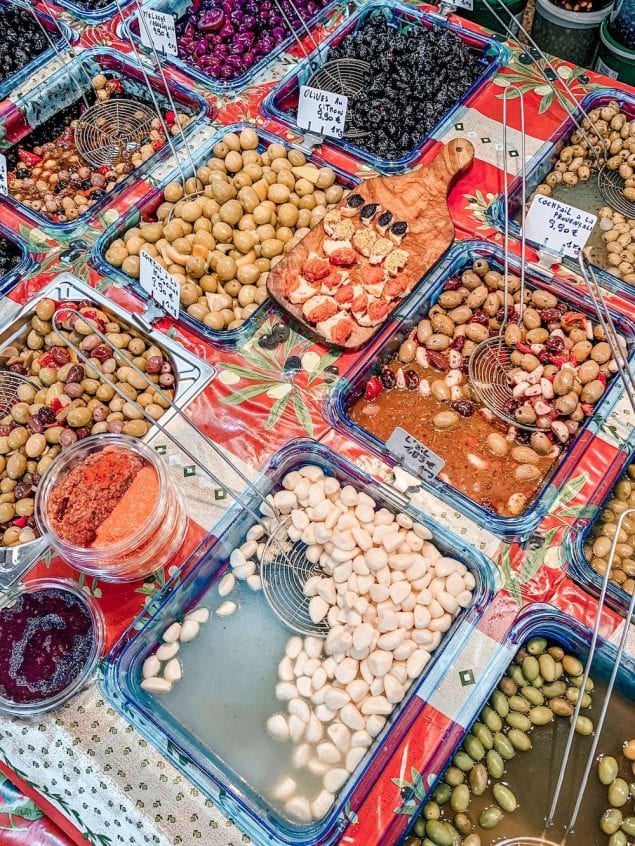 Not a restaurant, but you absolutely cannot miss Le Grand Marché Provençal food market in Aix-en-Provence! Open on Tuesdays, Thursdays, and Saturdays, this market will blow you away with fresh bread, cheese, olives, flowers, lavender, herbs de Provence, soaps, and more. After you're finished, make sure to stop by La Fromagerie du Passage for a cheese and wine pairing!