Desserts and baking can use more than just the usual butter. Check out these sweet olive oil desserts chefs around the country are putting on their menus.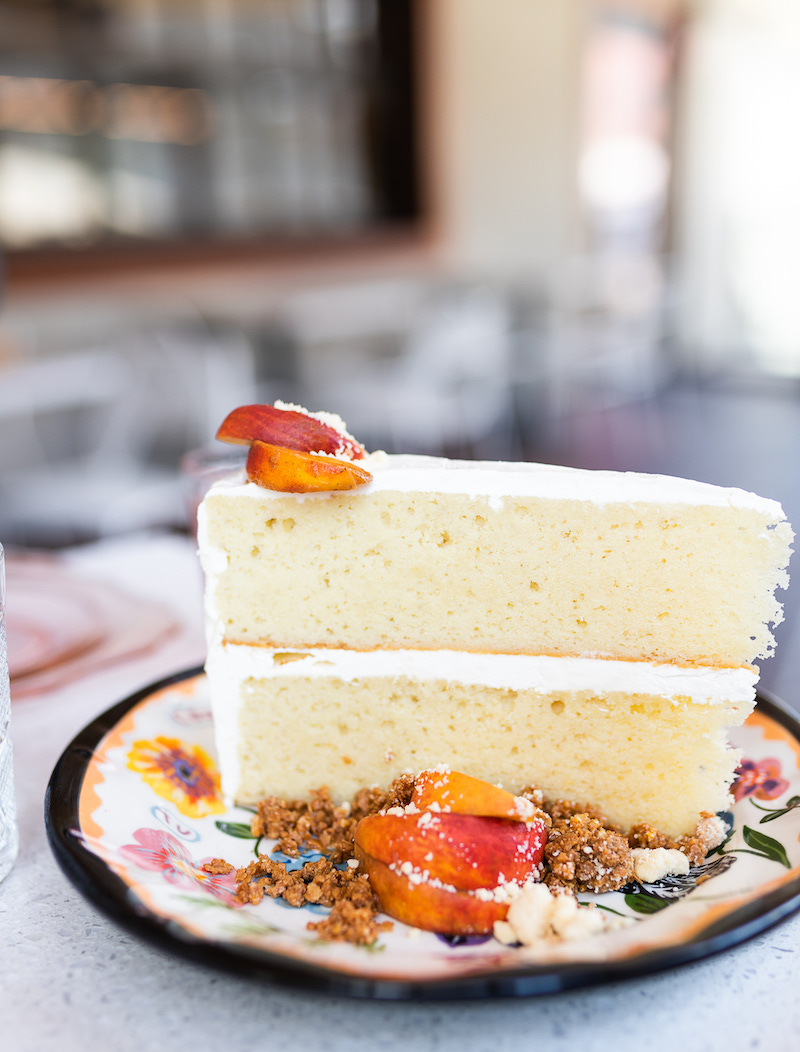 Seasonal Olive Oil Cake at The Mockingbird in Nashville, TN
Executive Chef Brian Riggenbach's secret ingredient for moist, delicious cakes? Olive oil! A favorite at the global diner, Brian's Olive Oil Cake features seasonal toppings like peaches and house-made granola.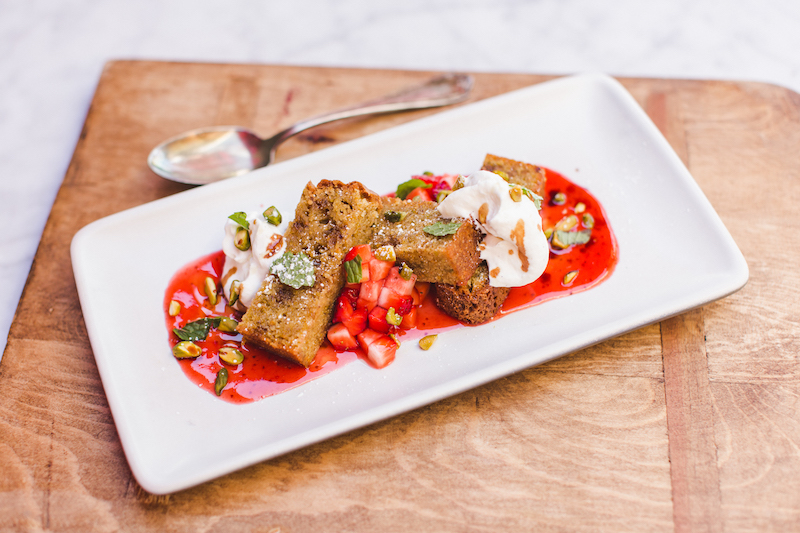 Pistachio Olive Oil Cake at North Italia
Arriving to the menu just in time for summer, this Pistachio Olive Oil Cake at North Italia features a soft olive oil cake with mascarpone cream, strawberry jam, saba and mint. Bright and bursting with flavors, this limited-time dessert is not to be missed.
The Oliva at Jaleo by José Andrés in Las Vegas, NV
Perfect for a hot summer's day in Las Vegas, the Oliva is easily one of the most popular desserts on the menu at Jaleo by José Andrés and features cool and creamy olive oil ice cream.
Skillet Olive Oil Cake at Little Dom's in Los Angeles, CA
According to beloved pastry chef Ann Kirk, "Summer fruits pair so well with olive oil cake that it doesn't need a topping; the moist, rich flavor of olive oil in the cake is all you need!" Don't believe her? Just check out the Skillet Olive Oil Cake at Little Dom's—it's amazing!
Print
Skillet Olive Oil Cake
2 cups

all-purpose flour

2 cups

sugar

1/2 tsp

baking soda

1/2 tsp

baking powder

1 tsp

salt

3

each eggs

1 1/4 cup

milk

1 1/2 cup

extra virgin olive oil cake plus extra for pans

3

lemons or oranges (zested)
Instructions
Combine all dry ingredients in a large bowl and make a well in the middle. In a separate bowl, combine all wet ingredients.
Pour wet ingredients into dry and whisk, starting in the center and moving outwards until batter is smooth.
Pour into oiled skillets and cook on grill or bake at 350° F until cakes spring back in the middle, about 30 minutes.
See Also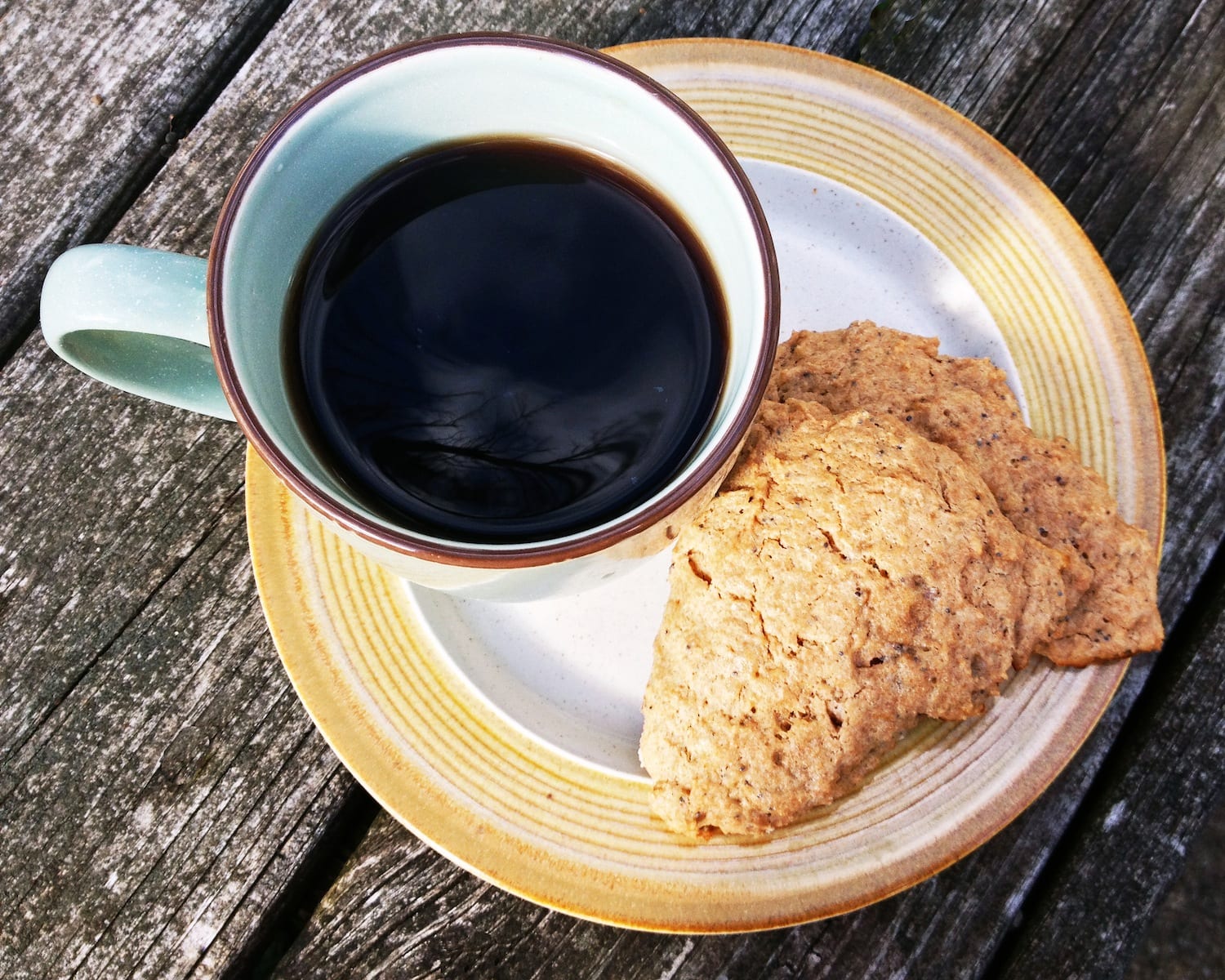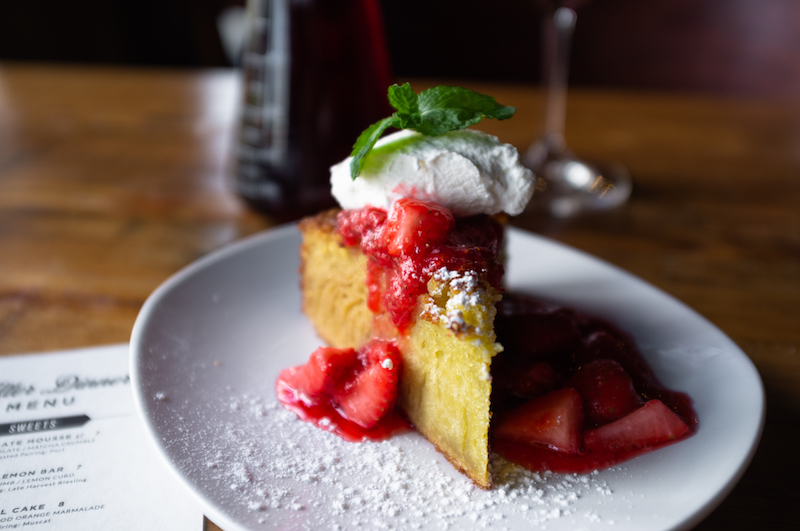 Strawberry Shortcake at City Winery Nashville in Nashville, TN
This is strawberry shortcake with a twist. The Olive Oil Shortcake at City Winery Nashville offers guests a sweet and fruity finish to an amazing meal and is served with roasted strawberry rhubarb compote, whipped cream and powdered sugar.
.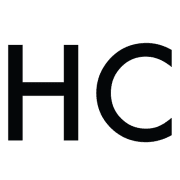 Honest Cooking
The Honest Cooking editorial team handpicks inspiring culinary stories to share with you that we think are beautiful. We strive to create an inspiring place for culinary exploration, salivating recipes, interesting personalities and stories.