Running out of ideas for gifts for your adventurous foodie-traveling friends? Spice things up by surprising them with practical new accessories to make their trip seamless, or treat them to an unforgettable culinary experience.
Need help figuring out what to get your adventure-seeking, globe-trotting friend as a gift? Revamp their travel lifestyle by surprising them with some practical new accessories to make their airport trip seamless. Take it a step further, and treat them to a delicious culinary experience they won't forget. Here's a list of exciting travel products and food adventures that will take the guesswork out of gift-giving by making their time an exciting time.
Culinary Experiences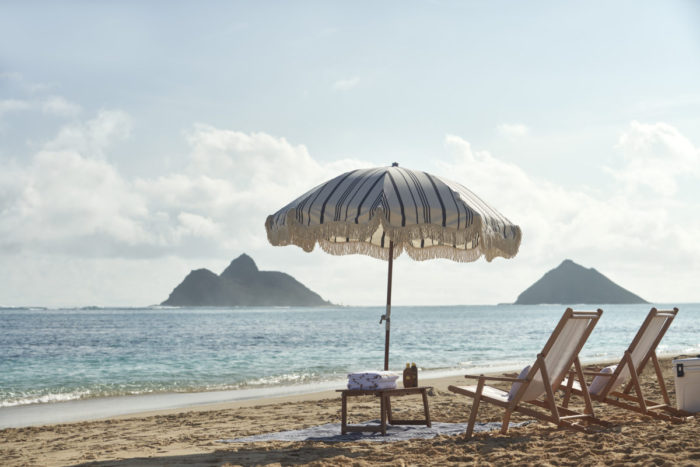 One-of-a-Kind Sushi Sho Sunset Experience
Do you know someone who loves traveling to Hawaii? We recommend staying at the luxurious Ritz-Carlton in Waikiki. Sushi Sho, situated inside the resort, should be on any sushi lovers bucket list . Since reservations are almost impossible, you can surprise them with a luxurious, secluded beach picnic experience including Sushi Sho bento boxes and sake pairings with no reservation needed. There's nothing better than enjoying the warm Hawaiian breeze and beautiful sunset while enjoying an array of revered Chef Nakazaway's sushi delicacies.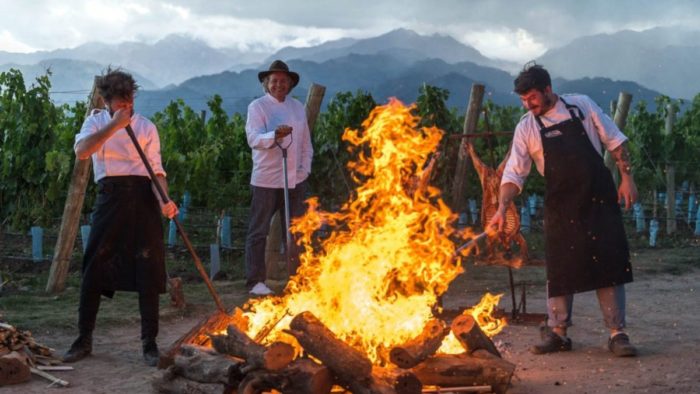 Inspirato
For a deluxe membership, give the gift of Inspirato, a luxury hospitality company that provides subscribers access to more than one million hand-selected vacation options. Whether it's a Chilean wine country excursion, a Nashville Culture and Cuisine experience, or the Francis Mallman Cooking Summit mid-September this year, there's something for every food lover in your life. Local transportation, daily hotel breakfast, wine tastings, and all group culinary activities are included. Solo travelers will feel safe and at ease with all of Inspirato's adventures.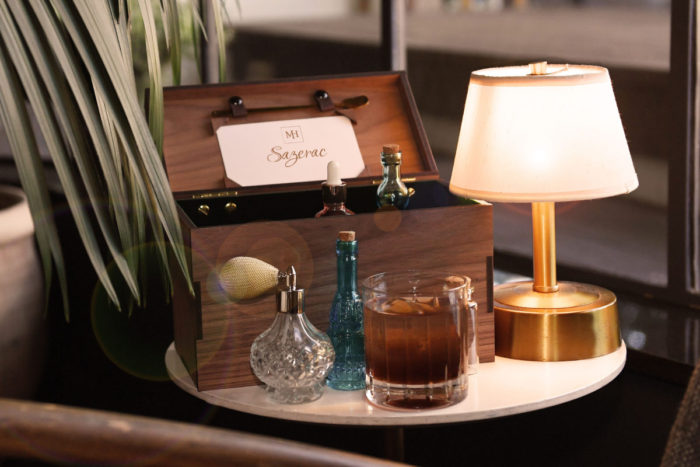 Fairmont Miramar Hotel & Bungalows Sazerac and Sushi Experience
For the globe-trotter in your life traveling to Santa Monica, arrange a surprise for them at Fairmont Miramar Hotel & Bungalow. Not exclusive to hotel guests, this incredible Lobby Lounge experience starts with a Sazerac Box, which holds the ingredients to a customized Sazerac cocktail consisting of an absinthe perfume bottle, Peychaud's bitters, Angostura bitters, rye whiskey, Rémy Martin VSOP Cognac, and a golden spoon. The smokey cocktail looks like something out of a Harry Potter potions class. A few steps away is Soko, a very intimate 8-seater sushi bar, perfect for solo travelers. As a tribute to the origins of sushi, the name 'Soko' means 'storeroom,' which is a literal interpretation, given that Soko was built out of a simple storeroom tucked away in the hotel's main-floor lobby. This culinary gift will wow your travel-loving friend or loved one.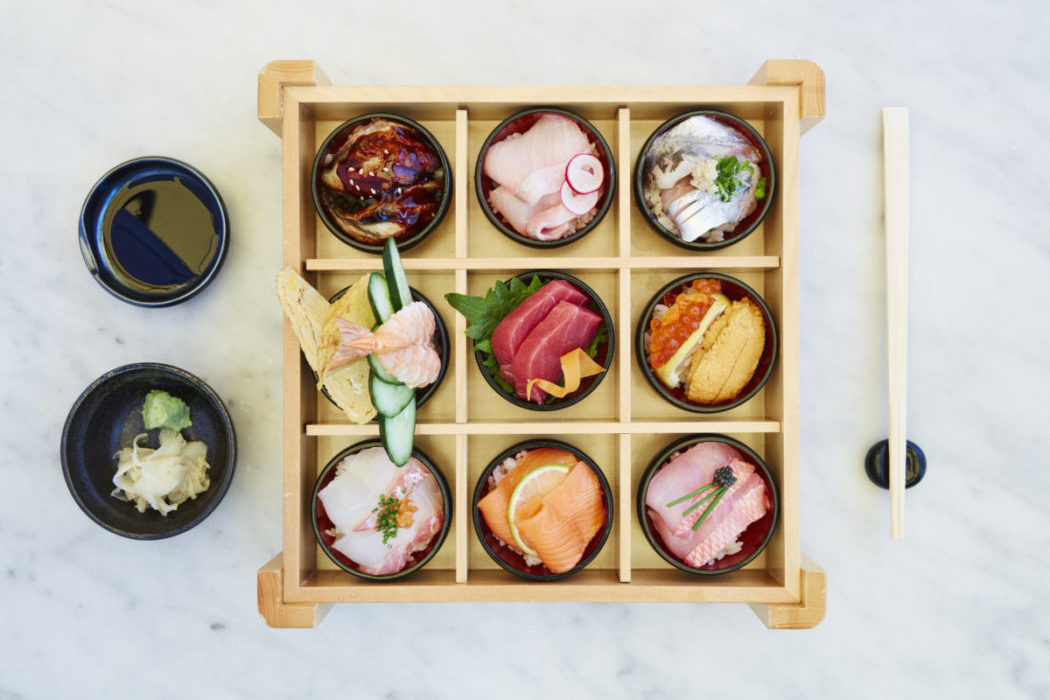 Cloth & Flame
Cloth & Flame is an absolute showstopper dinner experience for your adventurous foodie friend. This company is known for beautifully putting together farm-to-table meals at unexpected places, like a Sunset in the Sonoran Desert meal, a magical dinner inside an Oregon forest, or a coursed-out culinary experience on floating docks in Puget Sound. If you're traveling alone, it may be easier to make friends with the wine flowing chefs preparing  a delicious meal. These events sell out quickly, so check the website for the perfect one.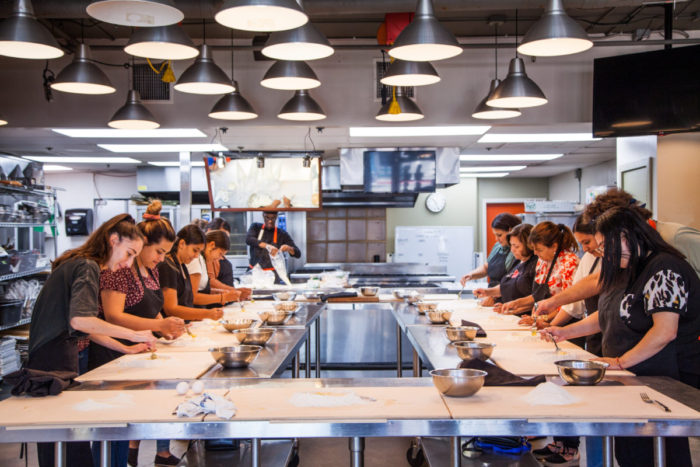 Impastiamo
If you know someone traveling to Los Angeles, Mexico City, the San Francisco Bay Area, or New York and they love to cook, the women-owned Impastiamo is a great gift. Traveling alone is exciting but it can get lonely at times, so taking a cooking class in a new city could be a cool way to meet others who share a love for food. Some past classes include: a dumpling making class, fresh pasta class, focaccia making class, and a strawberry pie class. Head to the website to buy them a gift card, so they can book their preferred event.
Travel Products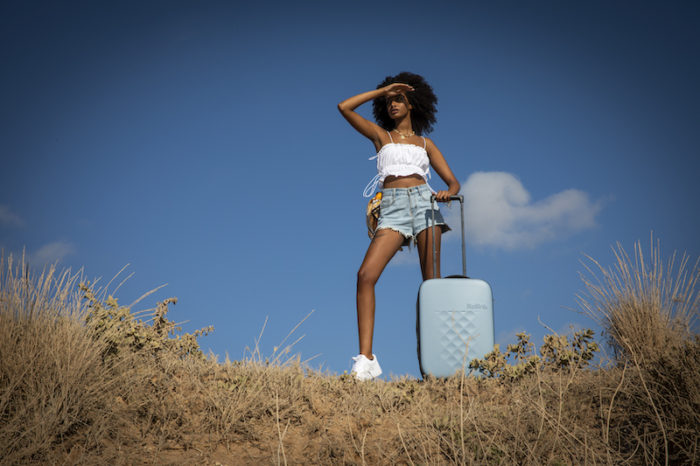 Rollink
Say goodbye to bulky carry-on bags and check out Rollink. The collapsable luggage is lightweight, durable and is 75% thinner than your average suitcase.  It expands into the perfect carry-on and can be easily stored by fitting under beds or in tight spaces. Besides the cool colors it comes in, Rollink often offers free shipping. Rollink is different from any carry-on I've ever had and I love the collapsible design.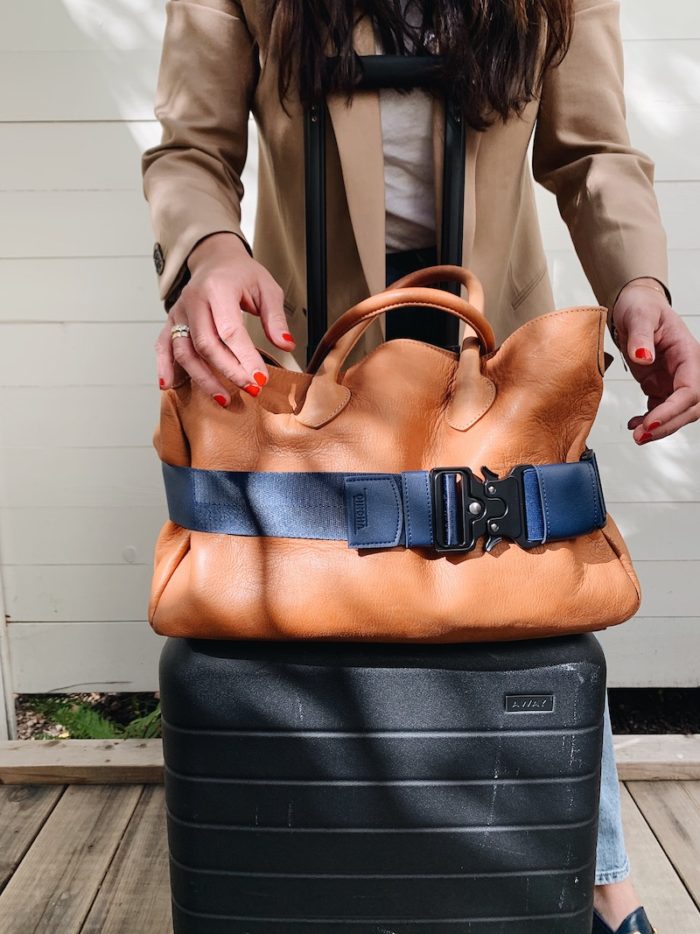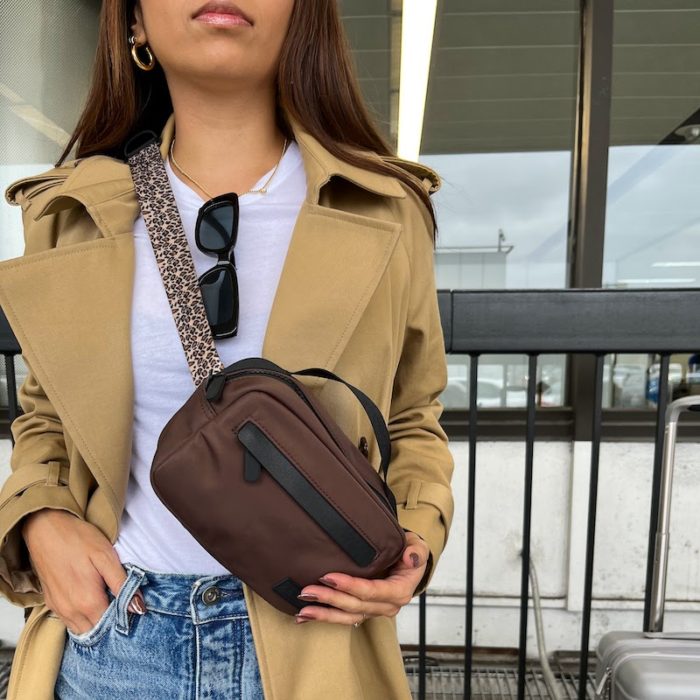 Cincha
Do you ever have the problem where you're at the airport and you have your phone in one hand, passport in the other, your small personal bag is loose on top of your carry-on and everything might fall to the ground at any point? If so, the brand Cincha is great because it takes care of that problem. Their travel belt hugs your personal bag to your carry-on, making everything tight and sturdy. The designs are colorful and you can personalize it for that special person. Another option is Cincha's belt bag which is a popular choice, where you can wear it as a fanny pack or cross-body. It also tightens around your carry-on and is perfect for smaller items like your passport, keys and phone.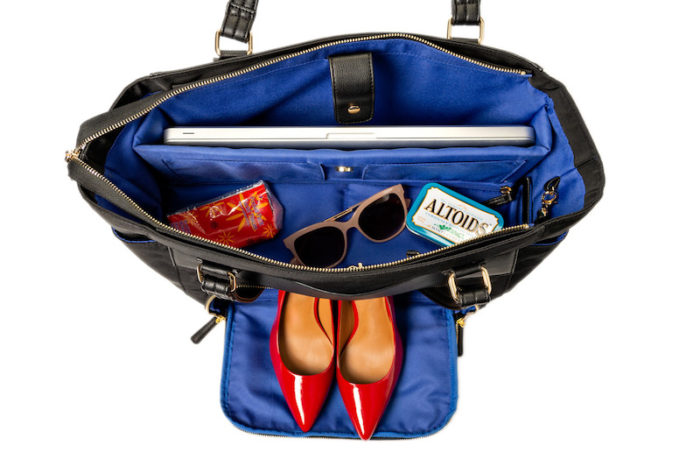 MinkeeBlue
MinkeeBlue is perfect for a road trip, or even as a day-to-day bag. It's a multi-use, zip-up tote that comes with an insulated lunch box that fits inside the bag. If it suits you, take the lunch box out and put after work shoes in there instead. Use it as a diaper bag, or a computer bag, the options are endless. There's so much room with many compartments that it's easy to organize. So, whether you're going on a quick day trip, or heading to the gym after work this bag has it all.
CALPAK
Calpak is a family-owned brand that's been around since the late 1980s. Besides its modern and functional design, Calpak has a variety of travel items from toiletries to make up bags, luggages to portable charges and much more. Buying a Calpak gift for your favorite frequent flier will be a breeze. The mini backpack from the new Luka collection is small but mighty. Bring it to a hike since it's water-resistant or use it as a personal item on a flight because it slides onto your carry-on keeping everything sturdy in one place.
Bose Noise Canceling Headphones
Noise-canceling headphones may be a pricier gift but one every traveler could use. Bose headphones are the cream of the crop. When you download the app, turn on aware or quiet mode. The aware function cancels out noise, but the magical quiet mode makes your surroundings peacefully silent. Warning, take them off before talking to someone because you may sound louder than you think.