A weekend brunch is arguably one of the most favored pastimes in New York, especially during the summer. How to make this pastime feel a bit more special? Make it musical, and in Tribeca, The Roxy Bar does just that.
Situated in the Roxy Hotel, the bar hosts live entertainment during the evenings and weekend brunch service, featuring a rotating cast of top NYC jazz performers. It's a place for "cocktail shakers, music makers, and bike takers." The musical atmosphere comes alive on Saturdays and Sundays from 1 p.m. to 3:00 p.m. when resident performers grace the stage. The live jazz ensemble intones rhythmic sounds while guests explore brunch eats like a lobster cobb salad, eggs, burgers, and sparkling beverages.
Start the brunch musical with something from the starters section like the roasted beets made with rich greek yogurt and grapefruit ($18) or a more shareable dish such as pigs in a blanket ($20/35). While there are various offerings for the main course, I'd highly suggest ordering the lobster cobb salad ($32). This seasonal salad is super creamy from the avocado, bacon, and cheese additions.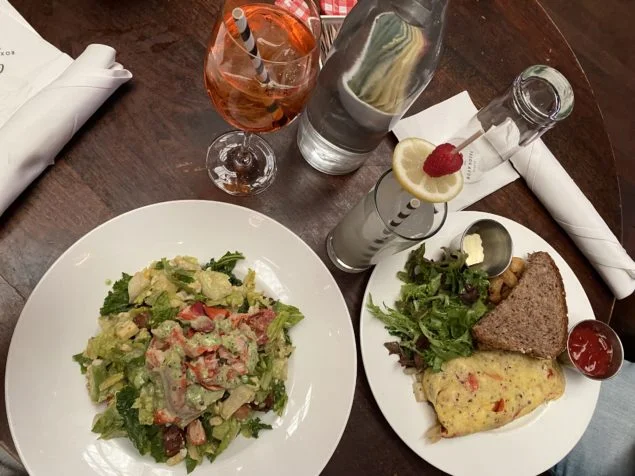 However, if you're in the mood for something that's along the lines of a standard American brunch, try the smokey namesake burger ($28) or an avocado scramble ($20). For alternative dishes, the Roxy Bar's brunch menu offers raw dishes, including oysters, clams, and shrimp cocktails. And, of course, the diners with a sweet tooth can sink their teeth into a stack of buttery pancakes($19). As for drink pairings, I'd suggest going with one of the Roxy Bar's signature cocktails. It's the weekend, and you're in New York, drinking before 5 p.m. It is totally allowed. Boozy beverages include the Lola, made with Aperol, sparkling wine, pamplemousse, and the namesake The Roxy. To note, the Roxy Bar also hosts live entertainment during the week and has a range of menus for those who are unable to attend the musical brunch.
See Also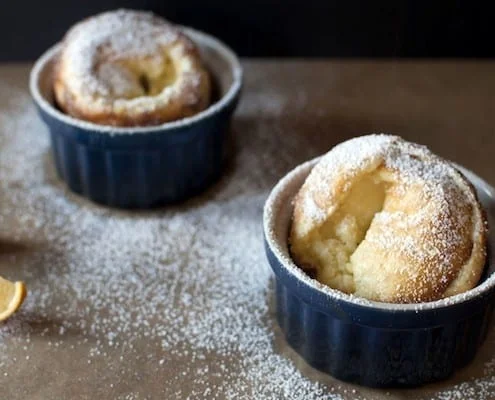 2 Avenue of the Americas, New York, NY 10013
reservations@roxyhoteltribeca.com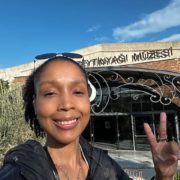 Alyssa Holder
Alyssa Holder is a writer specializing in food and travel topics since 2015.