From the private beach, verdant golf courses, and access to El Yunque Rainforest, Wyndham Grand Rio Mar Puerto Rico Golf & Beach Resort unveils a stunning island post Hurricane Maria.
Two years ago, Hurricane Maria set havoc in Puerto Rico leaving many homeless, emotionally distraught, scared for the outcome of their home. Many Americans ceased venturing to the island causing heavy financial blows to the tourist industry.  The paradise where international visitors and Americans flocked to was in abyss. After a natural disaster, two main options are available; either escape the land you love and build a new life elsewhere or pick up the pieces and build a stronger home, a more beautiful paradise than it once was.  Favorably for many, resilience and unity are built inside Puerto Ricans, like those who work at the Wyndham Grand Rio Mar Puerto Rico Golf & Beach Resort.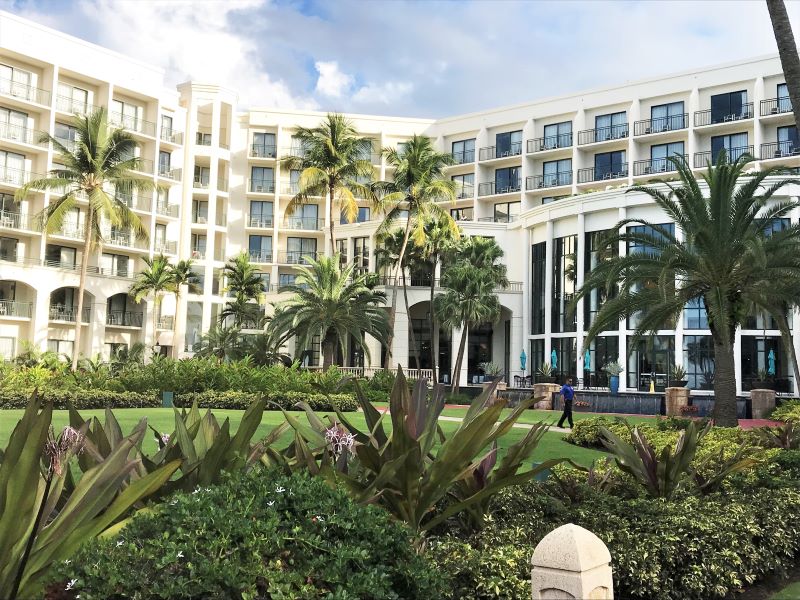 Freshly cut lawns, caramel sands and turquoise waters are glistened by the sun peaking over the resort towers. The sounds of the water fountains blends with waves crashing and birds chirping. Renewed and refreshed, Wyndham Grand Rio Mar Puerto Rico Golf & Beach Resort officially reopened its gates on March 2018. Helping guests revisit and experience what true paradise is via its growing guest experience program and the stunning renewed structure.
Welcomed by a pair of parrots and a smiling staff – among the 400 rooms available, the ocean suite life is not a bad way to begin a trip to paradise. Decked out with all the essentials; queen sized bed, desk, mini fridge. Plus there is a bonus balcony overlooking the Marabella grounds( great for group pictures), pools and the mile long golden private beach. Talk about a great way to start and end any day.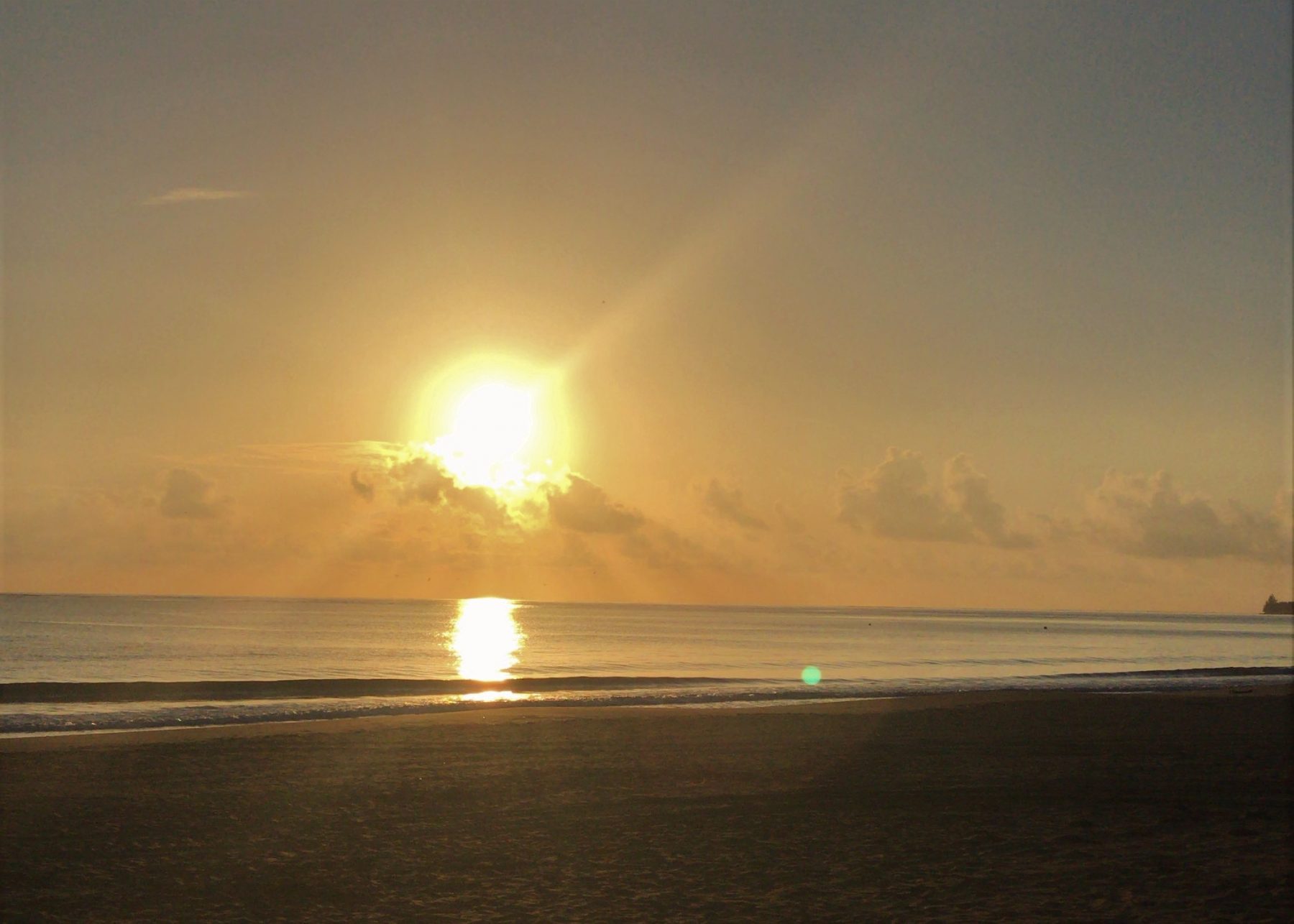 Bounties relished in at the Wyndham are all thanks to the workers who rode their bicycles determined to maintain and rebuild the property. The resort also supported all employees regardless if they could work or not, and made a decision to host relief workers offering food and other essentials if needed. While the hurricane caused havoc, something beautiful arose from it. It helped to strengthen the highly valuable qualities of comrade, loyalty and unity at the Wyndham. The resort shows off its comeback via the new structures, updates like the opulent 43,000 square foot conference center and genuine nature of their employees to assist guests and each other. Whether it is to lead guests to their ocean front suite, inform them about the rum tasting offering at Caicu Bar and Tapas or retrieve a box of deliciously sweet mallorca to devour from breakfast restaurant Marabella.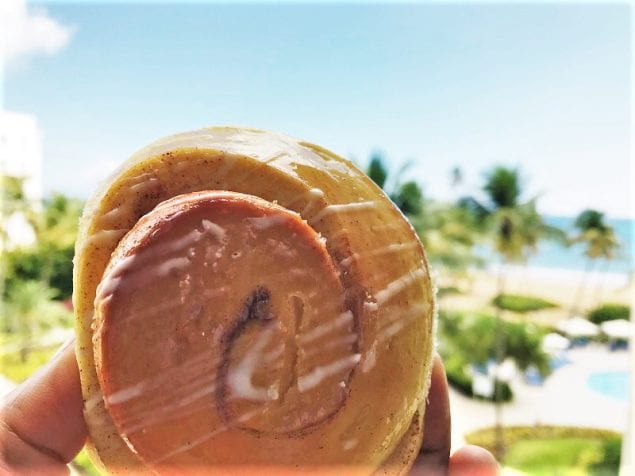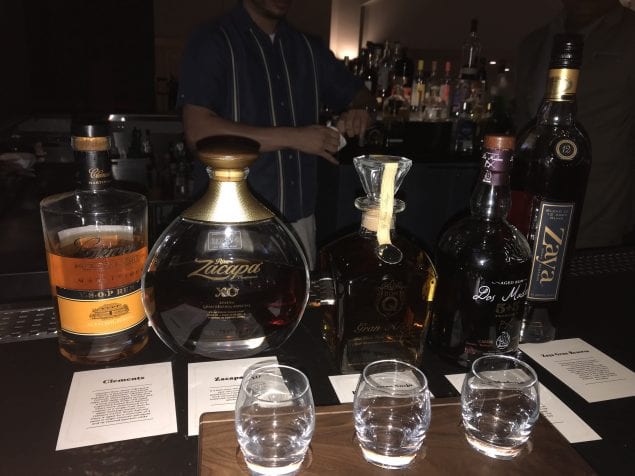 Inside the contemporary restaurant Marabella, pillars stand stronger than before, upholding the restaurant where many guests dine for breakfast, hosts large banquets and views of the grand Marabella lawns. Feet to follow, take a tour of the grounds via walking or a golf cart. High wooden ceilings reveal refined plantation vibes in the members only club house. Up the colorful stairway at the club house leads to the traditional Puerto Rican fine dining restaurant Iguanas Cocina. Offering not only amazing cuisine aka the mofongo but more exceptional vistas. Specifically that of the Yunque National Rainforest's expansive greenery.
Located twenty minutes away from the resort guests can explore the Yunque National Rainforest. Wyndham Grand Rio Mar Puerto Rico Golf & Beach Resort partners with GSI, helping guests to elevate and get a deeper experience and taste of Puerto Rico. Transportation to and from the resort are provided where guests are accompanied by a private tour guide like Jason. On a mildly cloudy day, the rain forest adventure begins with a trek to a tower.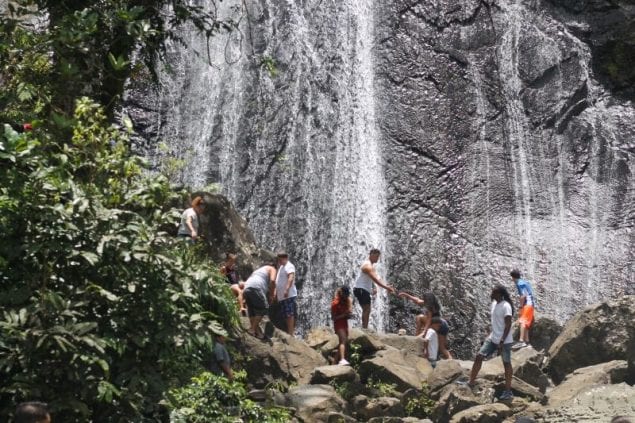 At the very top eyes witness clear sights of green, going on for miles leading to the spots of white from the coastal city buildings then to endless turquoise blue. Post the tower, a waterfall is nearby for anyone to cool off or take hundreds of pictures then go deeper to find the Alamcieta river. A river glistening from the sunlight, revealing the clay rocks and fish.
A still warmness fills the air at 5:48pm, children and families are leaving lagoon style pools. Older couples and friends stay a bit longer to soak in the hot tubs. The adults share a nacho platter at the casual lunch spot Tiki Hut  , imbibe in a few more magaritas at 5 o' Clock Somewhere  while listening to live Bob Marley covers playing on the guitar and a female group drumming in tandem with nature's music. A curved pathway is complimented with coconut trees and bougainvillea which leads to the luxury suites to reset before diving into another activity.  These options are diverse and varied including gambling nights at the casino, hair braiding, salsa dance classes or even a complimentary mixology class.  One must do activity before dining at Iguanas Cocina for a traditional Puerto Rican dinner is to book a relaxing spa service at Balinese-inspired Mandara Spa.
Puerto Rico is back and more beautiful than before, have you booked your trip yet?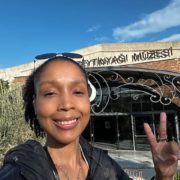 Alyssa Holder
Alyssa Holder is a writer specializing in food and travel topics since 2015.