Just a half block away from the dazzling bustle of Times Square, nestled in a corner of a boutique hotel, hides a respite from the sensory overload just a few hundred feet away. Here Hank Freid and Brandon Freid, owners of the Sanctuary Hotel have built a micro-restaurant, complete with a charming maître d', attentive waitstaff and two skilled chefs, all around a sushi bar that seats only 8 guests. This is Sushi Lab.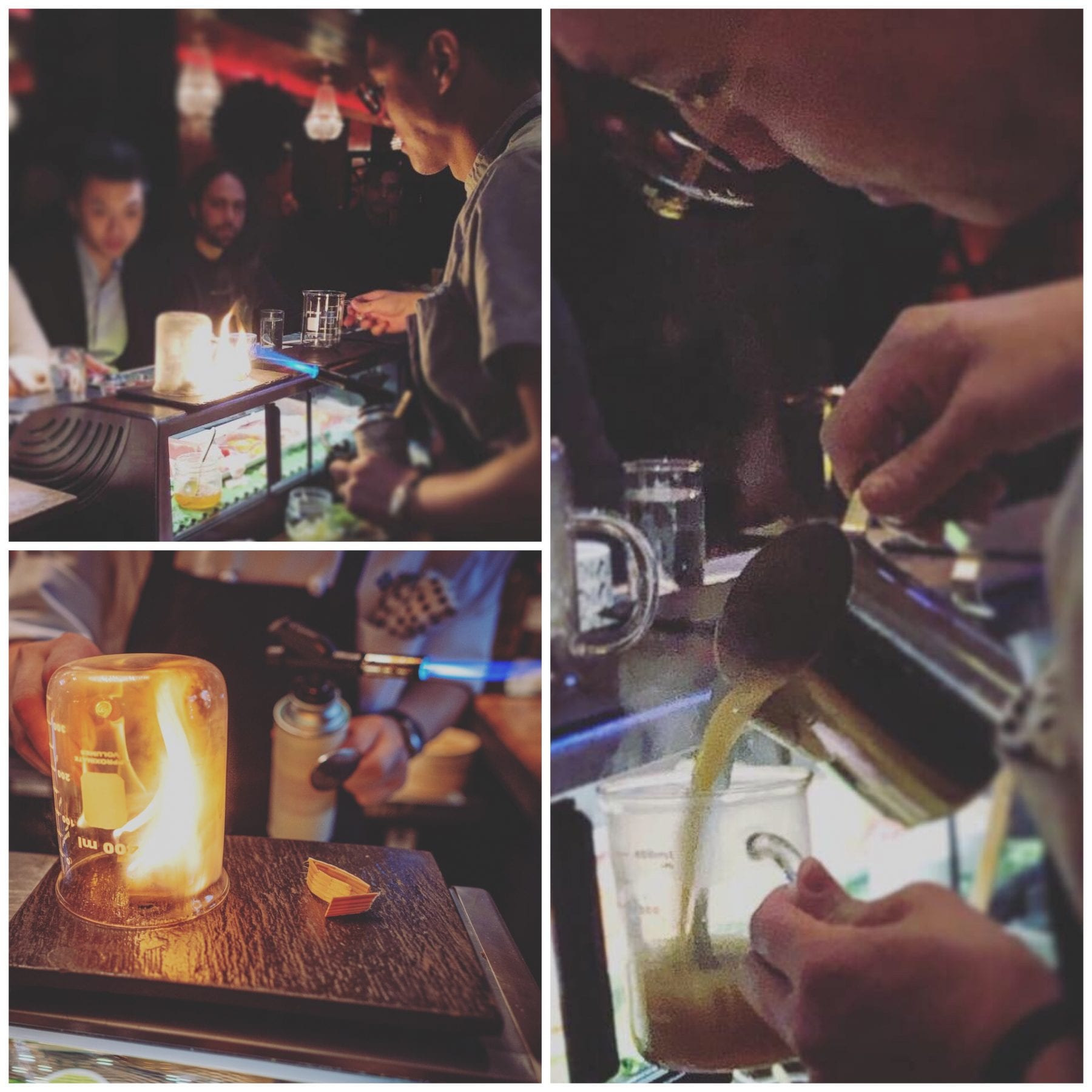 By the time you've sat down and taken the first sips of tea, sake or one of their Japanese inspired signature drinks, you've already forgotten that behind you is an entire metropolis of commuters and tourists. The dramatic lighting around the sushi counter focuses your attention to Chef Frankie Chen's modern take on Japanese cuisine being carefully prepared right in front of you, just an arm's-length away.
A remarkable starter to the meal, the smoky miso soup demands attention as the preparation consists of setting a piece of charcoal aflame and snuffing it out with the container it will eventually be served in. The miso broth combined with pureed konbu tofu is then poured into the smoky vessel and a piece of the smoldering wood is dropped into the soup. Though the preparation itself is impressive, the flavor created by the preparation is arguably more memorable.
With this type of attention, Chef Chen prepares various appetizers, Nigiri, Sashimi, and Maki that is made to be mindfully savored with multiple senses. The elements in the Blue Fin Toro Tartare with Avocado and Nori crackers contrasts visually, texturally and whet the appetite perfectly.
The 10 piece Omakase which starts off with the soup and ends with a hand roll would be the best display of the experienced Chef's palate and talent; at $50 it may also be the best bargain in Times square. All pieces of the Omakase are masterfully seasoned.  Subtle flavors are delicately sprinkled or brushed onto the nigiri to accentuate the freshness and flavor of the fish relegating the available table soy sauce to a spectator condiment. I found the highlights of the chef's tasting menu to be the Hamachi nigiri, Uni shiso nigiri & Otoro Tuna nigiri, as they were pleasantly unctuous and innovative. Make sure you sample the gari (pickled ginger), as well. I would go back to Sushi Lab for that bright fresh palate cleanser alone.
See Also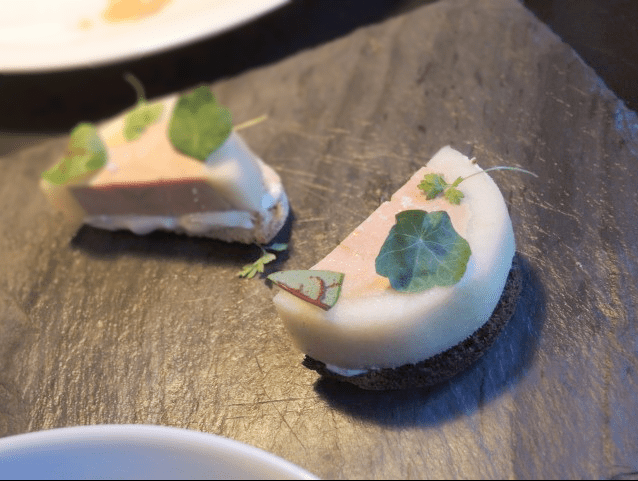 Definitely make reservations beforehand if you want to experience this hidden gem in the middle of Times Square without a significant wait. Diners aren't being rushed out of their seats, which again, there are only 8 of. Though, I must say, the unique and tasty experience Sushi Lab has to offer from beginning to end would be well worth the wait.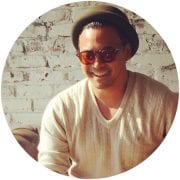 jordi adiao
I learned early in life to embrace your awkwardness... now, are you going to eat your chicken skin?