Looking for a pasta primavera that you can customize according to what you've got on hand? This Vegetable Primavera with Creamy Lemon Sauce and ham will please the whole family.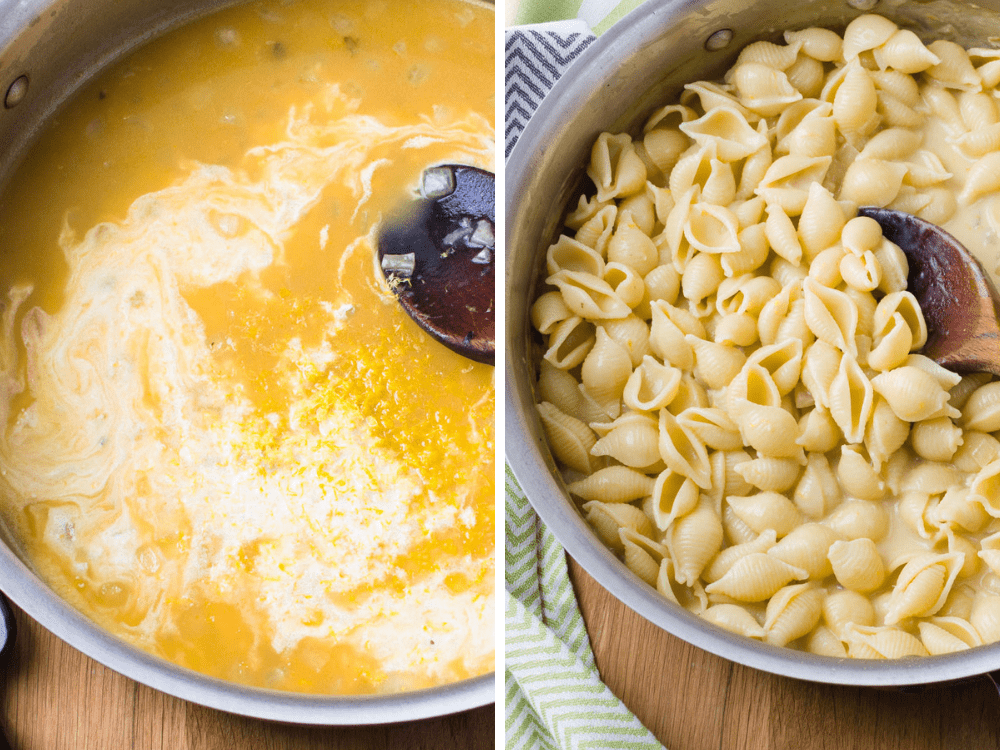 If you enjoy pasta, but don't want a heavy alfredo sauce adorning it (butter, cheese & heavy cream) you'll love this healthy pasta primavera. With plenty of fresh vegetables and a lightened up sauce, it only tastes indulgent.
Why Is It Called Primavera?
Primavera actually comes from the Latin Primus, meaning first and Vera, meaning Spring. So, first spring. Primavera is an apparent ellipsis of the Italian, alla primavera.
Vegetable Primavera got its public start at the swanky New York restaurant, Le Cirque, where it appeared as a yet-unnamed item on the menu, until Craig Claiborne and Pierre Franey wrote an article for the New York Times, catapulting its popularity and requiring a title or designation. Pasta Primavera was born.
Since then, scores of chefs, cooks and bloggers have twisted, bended and tweaked pasta primavera to simply mean pasta with vegetables. Some versions have a cream sauce, others have a tomato based sauce. Others aren't sauced at all. Some use only fresh tomatoes, others bring an entire garden to the party. Any way you look at it, it's all good.
Traditionally, vegetable primavera can be made using many different vegetables. For me, the key is to use what is seasonal and think about the blend of ingredients – do they seem like a good fit together? In this dish I used asparagus, mushrooms, onion and sun-dried tomatoes, but these other garden vegetables would also work well: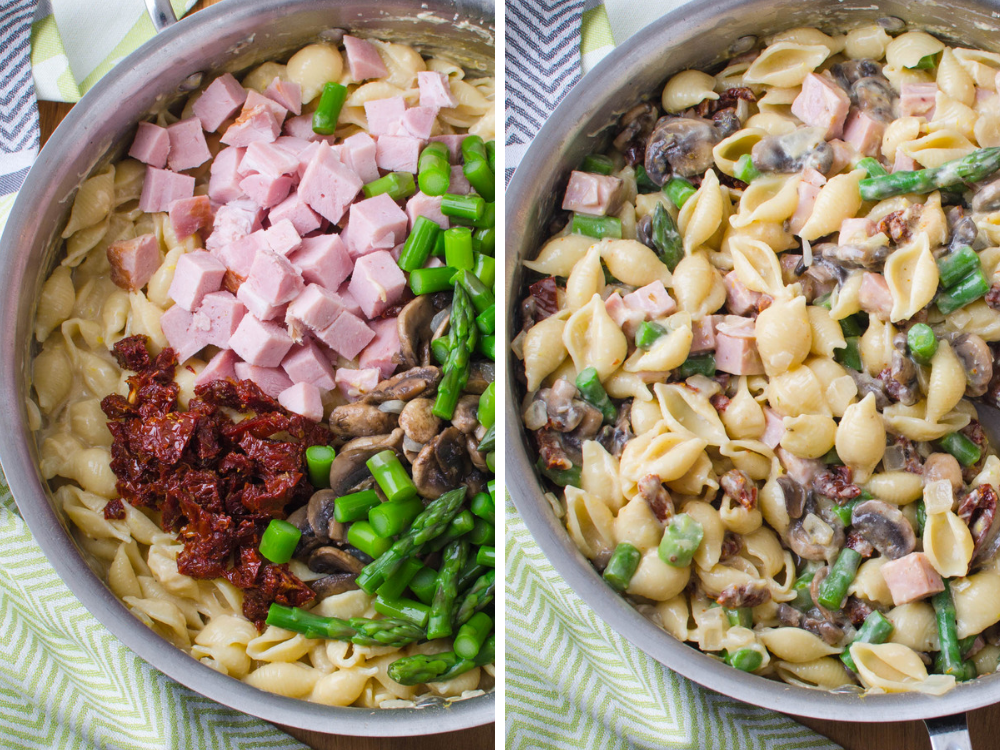 You really can't think about pasta without thinking of the sauce, am-I-right? I love a good cream sauce, but they tend to stick to my belly and thighs long after the meal has been enjoyed. Think about this: Just 1 cup of heavy cream has 821 calories, 55 grams of saturated fat and 88 grams of total fat. Holy sweat pants. This lightened up sauce, which makes nearly 2 cups has only 338 calories with 19 grams of saturated fat and 30 grams of fat overall. I'm not saying it's diet food, but it's a heck of a lot better than the heavy cream version.
Traditionally, long, thin pastas were used, but nowadays there are no rules. In my view, you should look at your ingredients and let them determine the best pasta.
See Also
For instance if you did a spinach, leek and pea combination, I'd say a long noodle would be best, because the leeks and spinach will wrap themselves up in the pasta for twisting.
If you chop the ingredients into bite sized pieces so that they'll be easy to scoop or pierce with a fork, shorter pasta work well.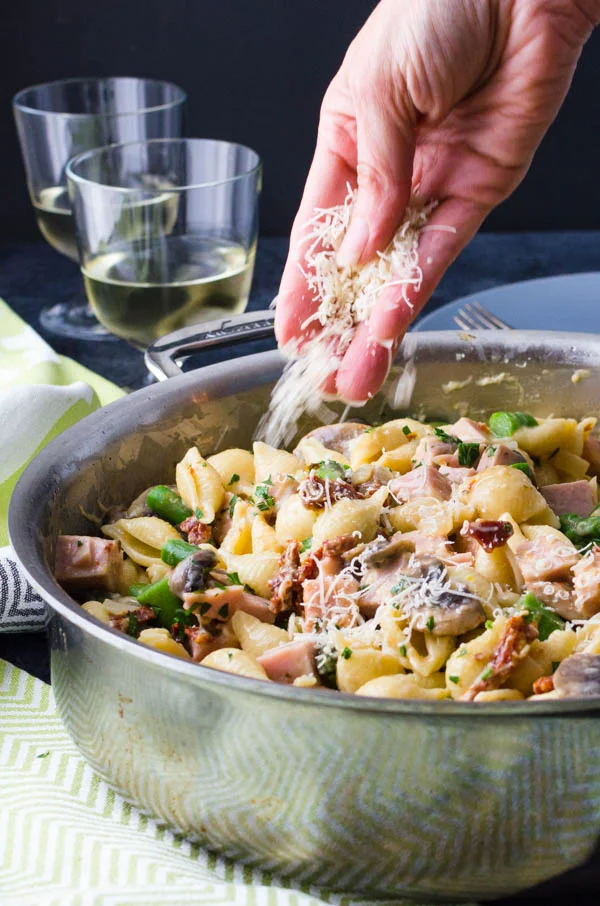 What To Serve With Pasta Primavera:
Homemade Crescent Rolls
Simple Citrus Almond Salad
Citrusy Hearts of Palm Salad
Parmesan Black Pepper Buttermilk Biscuits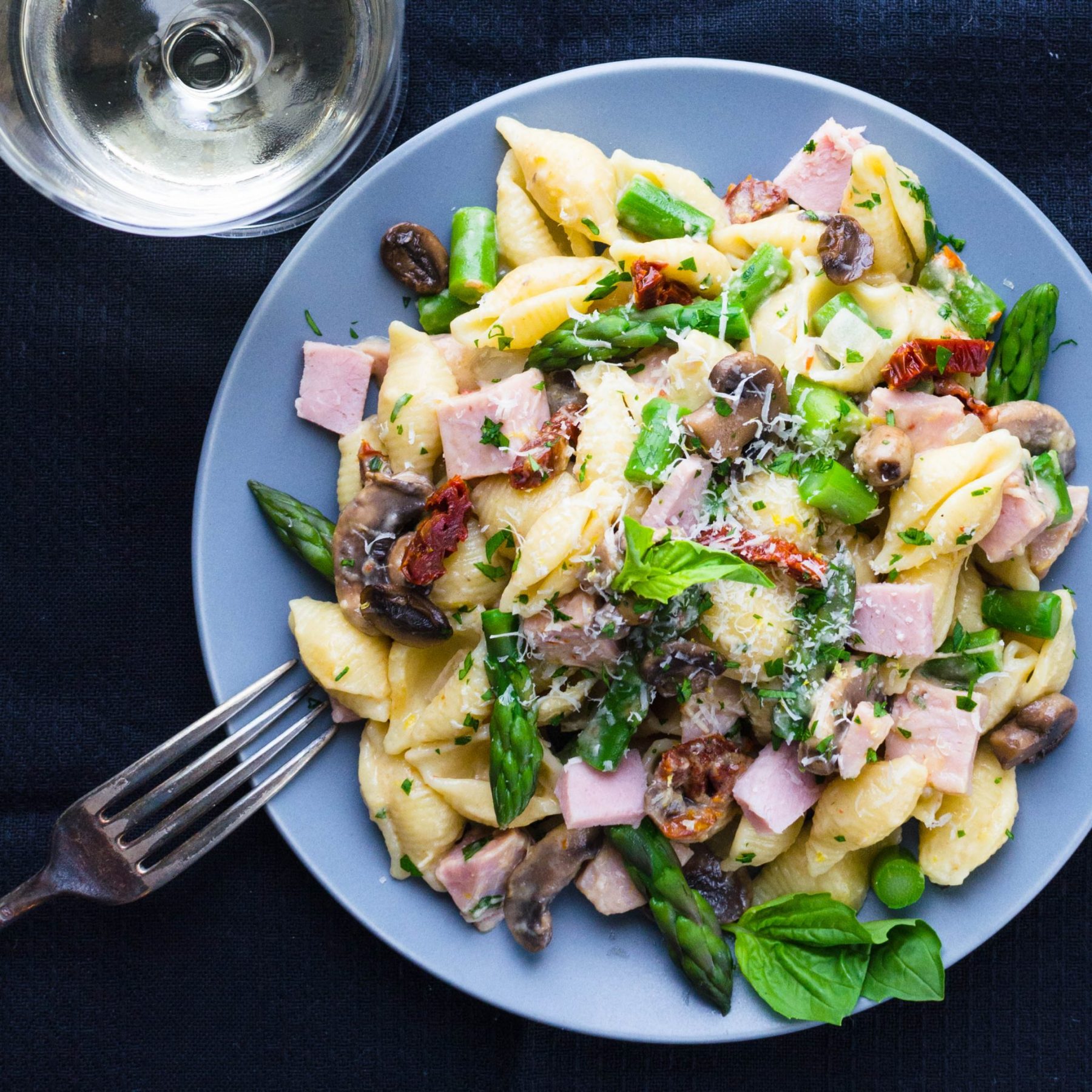 Print

Ham and Lemon Sauce Pasta Primavera
---
Author:

Lisa Lotts

Total Time:

45 minutes

Yield:

4

servings

1

x
1/2

pound asparagus trimmed (cut into

one

inch pieces)

1 tablespoon

olive oil

8 ounces

button mushrooms wiped clean (sliced into bite size pieces)

1

medium yellow onion diced

1/2

pound shell pasta cooked to al dente

1 cup

ham diced

1/2 cup

sun dried tomatoes diced (drained if oil-packed, reconstituted and drained if dried,)

1 cup

parmesan cheese grated
salt and pepper to taste.

1 tablespoon

fresh basil chopped (optional)

2 tablespoons

fresh italian parsley chopped (optional)
FOR CREAMY LEMON SAUCE
2 tablespoons

butter

1 1/2 tablespoon

flour

1 1/2 cups

vegetable or chicken broth

1/4 cup

half and half

1

lemon zested
---
Instructions
In a medium sauce pan, boil 2 cups of water. Add asparagus and cook for 3-4 minutes until crisp tender. While asparagus blanches, fill a medium-sized bowl with ice and water. With a slotted spoon or spider, transfer blanched asparagus to the ice bath and plunge it into the ice water to stop the cooking.
Fill a 3 quart saucepan with water and a pinch of salt. Heat to boiling. Add shells and cook until al dente according to package directions.
Meanwhile, In a large skillet, heat olive oil over medium high heat. Add mushrooms and cook until lightly browned 3-5 minutes. Transfer mushrooms to a bowl. Liquid will collect from the mushrooms as it sits, be sure to drain it off before adding mushrooms to the final dish.
FOR CREAMY LEMON SAUCE:
Add butter and onion to the pan and saute until the onion is softened.
Stir in flour until everything is well combined and no dry bits of flour remain. Cook and stir for one minute until bubbly.
Add chicken broth a little at a time to the flour mixutre, stirring and scraping the pan constantly. Cook until mixture begins to thicken and takes on the consistency of a sauce. Stir in half and half and lemon zest. Season with salt and pepper. Remove from heat.
Drain the asparagus and pat dry with paper towels.
Add the pasta and parmesan cheese to the sauce mixture and toss well to combine. Stir in the asparagus, mushrooms, sun-dried tomatoes, ham to the pasta and heat through over medium heat. Stir in the basil and parsley just before serving.
Use remaining parmesan as a garnish, served on the side.
Prep Time:

25 minutes

Cook Time:

20 minutes

Category:

Main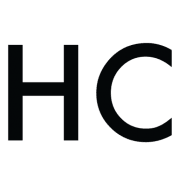 Lisa Lotts
Lisa is a South Florida based food blogger who derives inspiration from a diverse family food-background, which includes southern comfort foods, traditional French and Caribbean cuisine. On her blog, Garlic and Zest, she explores fresh, innovative flavors and the inexorable link between food and family. Her approachable fare tastes like home.