From fried chicken to wagyu beef and a Puerto Rican classic mofongo, Chef Ramon Carillo shares insight on what he is doing and cooking to continually elevate Wyndham Grand Rio Mar Puerto Rico's dining scene post Hurricane Maria. 
Rising from devastation, Puerto Rico's Wyndham Grand Rio Mar successfully returns to the tourism industry and  Executive Chef Ramon Carillio continues to revolutionize the resorts' culinary scene.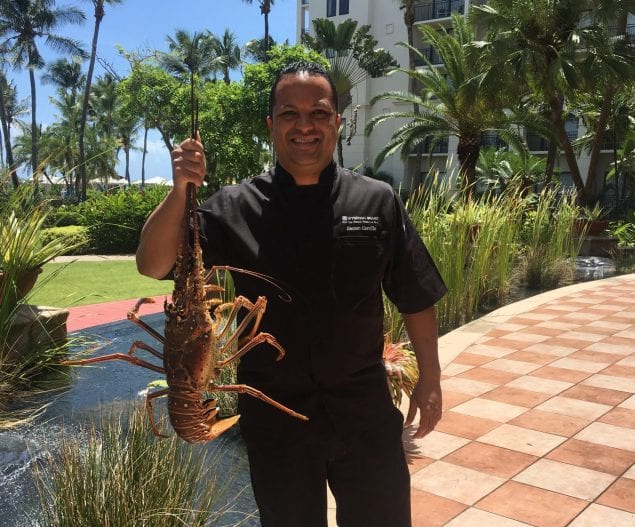 "The hurricane made us closer" Chef Carillo comments after taking a bite of steak and eggs at Marabella restaurant. The modern restaurant is one of the many kitchens Chef Carillo and his team work at Wyndham Gran Rio Mar. This one serves an exceptional continental breakfast which includes one of Chef's healthy favorites; an organic coconut oatmeal and a crowd favorite "El Yunque Breakfast". Eggs topped on a mash of maduros, green plantain and root vegetables.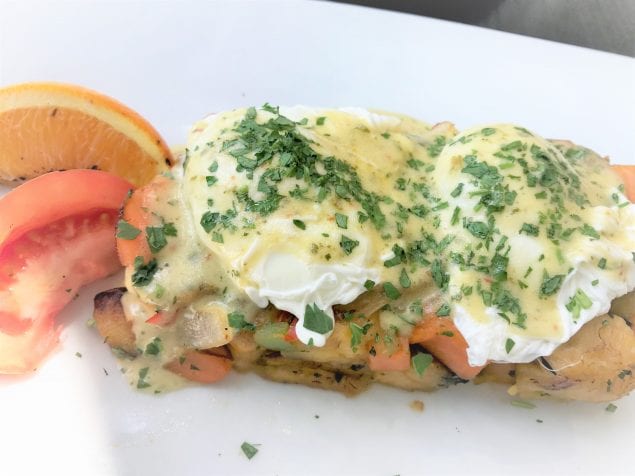 Post Hurricane Maria Chef Carillo worked relentlessly to bring back the resorts restaurants and help employees and families in need of food. Hosting over 1000 relief workers who were motivated and willing to show up and put in the work to rebuild Wyndham Grand Rio Mar.
"I feel at home at Wyndham Grand Rio Mar" Chef Carillo answers when asked if he considered leaving the island. Puerto Rico is home.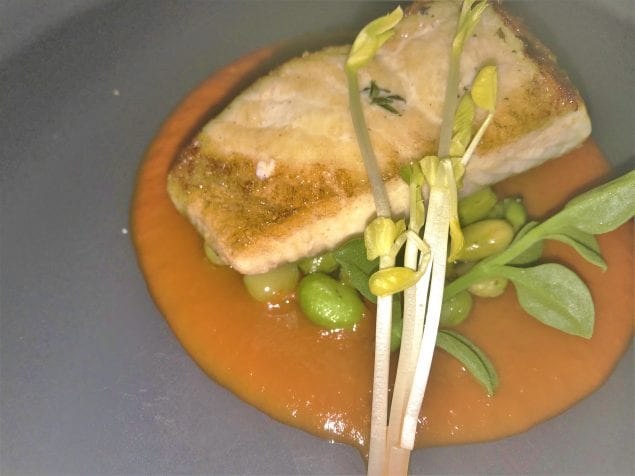 Fortifying good relationships with food suppliers, Chef Carillo was successful to continue creating and innovating dishes at all of Wyndham Grand Rio Mar restaurants. Like  the live lobsters and yellow red snapper he sources for the popular seafood tower at Palio Seafood and Steakhouse. Chef Carillo's right hand, Chef Louis Avecedo presents this new dish at Palio.  A mushroom prepared with a cognac reduction. The rich flavors flowing through the mouth is brightened by the other appetizer a beet tartare. The distinct root flavor is  paired with mango and apple flavors and topped with a creamy avocado gelato. Next seafood dives in, a taste of halibut swims in a creole sauce and the grand finale of the juicy wagu beef hits the tongue along with lobster and yuca – a perfect assembly of surf and turf.
"Collaborating with other innovative chefs is an opportunity to learn and grow, I was never nervous"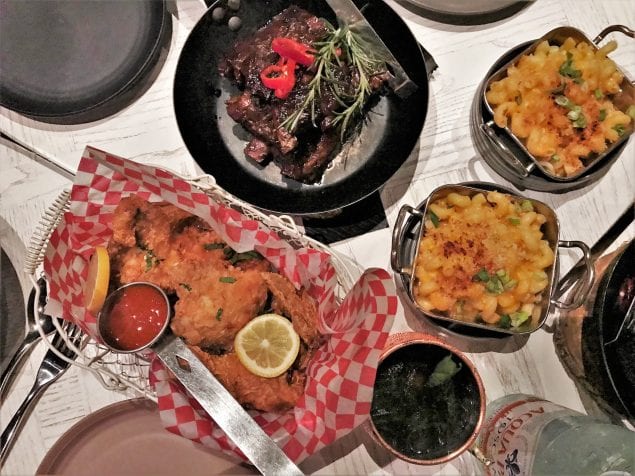 Fairly new to the Wyndham Grand Rio Mar restaurant group, Roots Coastal Kitchen joins the family post Hurricane Maria. Propelling comfort food and farm to table concept in Puerto Rico. What was once an Asian eatery now dishes the dream worthy fried chicken by New York's Root and Bone Owner and Chef Jeffrey McInnis and Janine Booth. Roots Coastal Kitchen menu derives from a partnership with the Root and Bone Chefs.  An overwhelming platter of fried chicken, brussel sprouts , creamy macaroni and cheese and finger licking good ribs covers the table. Meals can be accompanied by in house cokctails like "You can find me by the pool side" and "the Beekeeper".  For dessert unique ice cream flavors are ready to scoop up, like the taro root and corn bread flavors.
"The Wyndham's restaurants will give guests a taste around the world"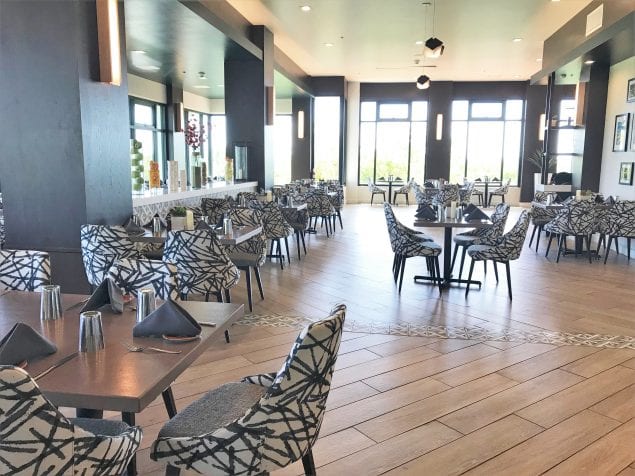 What taste better than local food right? Aside from the modern food and collaborations offered at the resort, Chef Carillo and his team maintains and improves the traditional local cuisine of Puerto Rico at fine dining restaurant; Iguanas Cocina. Opened for dinner some favorites from the menu include the Iguanas Sampler; Sorrullitos (Corn Stick), Alcapurrias (Plantain Turnover). The Pastelillos de Chorizo (Chorizo Turnover) & Mother Sauce. The Chuletas  de Cordero; lamb chops & pomegranate sauce and of course Mofongo – served with a choice of garlic shrimp, vegetable stew, chicken creole or skirt steak.
In Puerto Rico the people eat mofongo and  drink rum. Rum tastings are also offered at Caicu Tapas and Bar. Mixologist presents a wide range of rums to choose for a tasting of 5 rums. The  Don Q Gran Anejo takes precedence, perfectly balancing sweet and dry with notes of nuts, oak, molasses. Bites of mofongo topped with pork belly, veggie empanadas.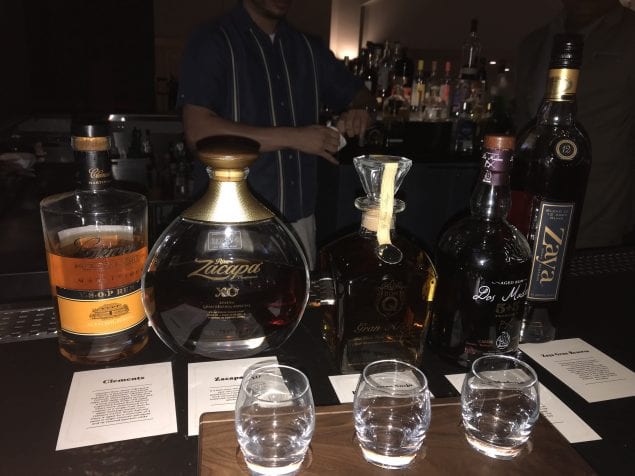 A shift for healthy and lighter food options are currently in the works. Inspired by the plant based movement, change of season and use of local produce, Chef Carillo will be incorporating more health conscious options on all restaurants' menus. Pool bar and lunch spot Tiki Hut will be first, as the eatery will have a completely new menu featuring lettuce wraps and poke. Other menus will be updated to include lighter and local offerings in the following months.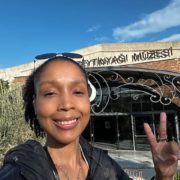 Alyssa Holder
Alyssa Holder is a writer specializing in food and travel topics since 2015.