Cinco de Mayo is a perfect, although unnecessary, excuse to drink cocktails and eat tacos. And more than just margaritas! Check out these perfect cocktail and taco pairings that will make you tastebuds sing.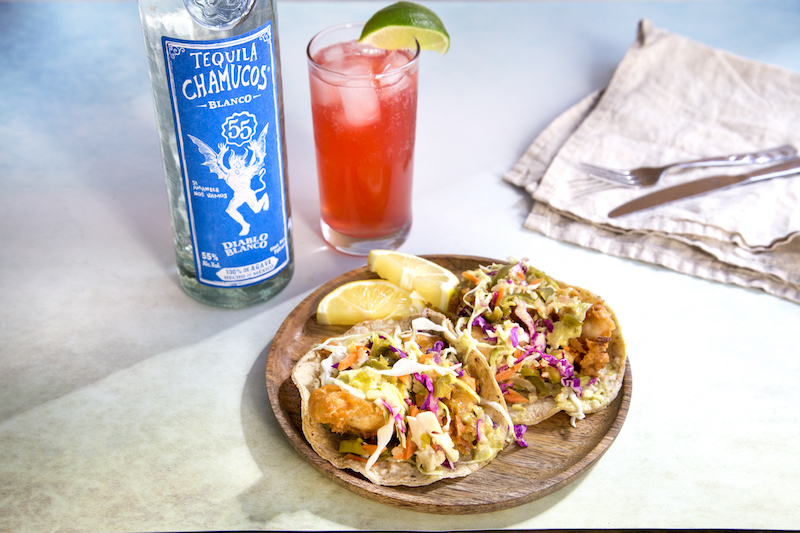 El Diablo Cocktail and The Baja Fish Taco
The El Diablo drink is made with crème de cassis, ginger beer, and , is given an added kick with Tequila Chamucos Diablo Blanco, bottled at 110 proof. This bold tequila is great with beer-battered fish. To match the fun cocktail, try topping the fish taco with pickled cabbage, spicy escabeche and roasted poblano mayo. It's the perfect way to wakeup your tastebuds.
El Diablo
.75 oz. Chamucos Diablo Blanco
.5 oz. crème de cassis
.5 oz. fresh lime juice
3 oz. ginger beer
Garnish: lime wedge and fresh blackberry or candied ginger
Combine all ingredients, except ginger beer, and shake. Fine-strain into an ice-filled Collins glass, top with ginger beer and garnish.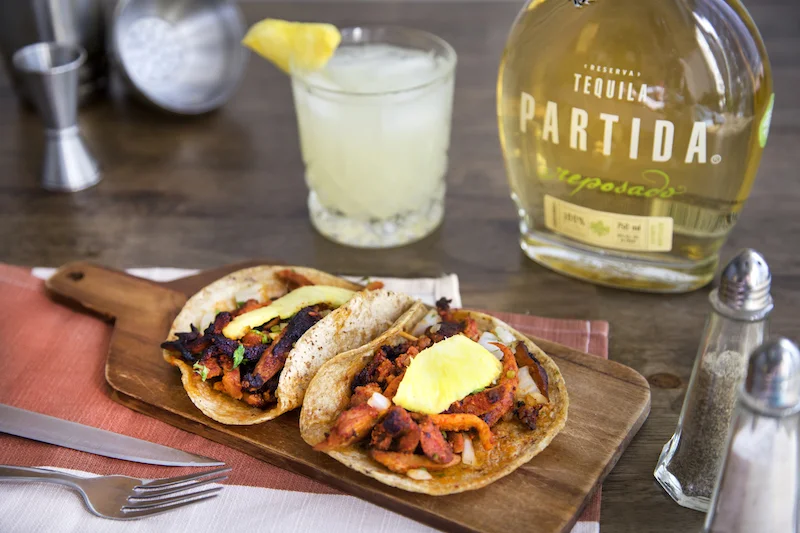 Ponche Caballero Cocktail and Al Pastor Taco with Pineapple and Cilantro
Pork and Tequila Partida Reposado are a match made in heaven. The full-bodied, buttery and smokey notes of the tequila are a delicious match to the sweet and salty pork. Not to mention, the pineapple juice in the cocktail really brightens up each bite and matches the fresh pineapple on the taco.
Ponche Caballero
2 oz. Partida Reposado
1.5 oz. Jumex Tamarind Nectar
1.5 oz. pineapple juice
.5 oz. agave nectar
.5 oz. fresh lime juice
2 dashes angostura bitters
Combine all ingredients and shake. Strain into a rocks glass over ice. Garnish with a fresh pineapple wedge and pineapple leaves.
See Also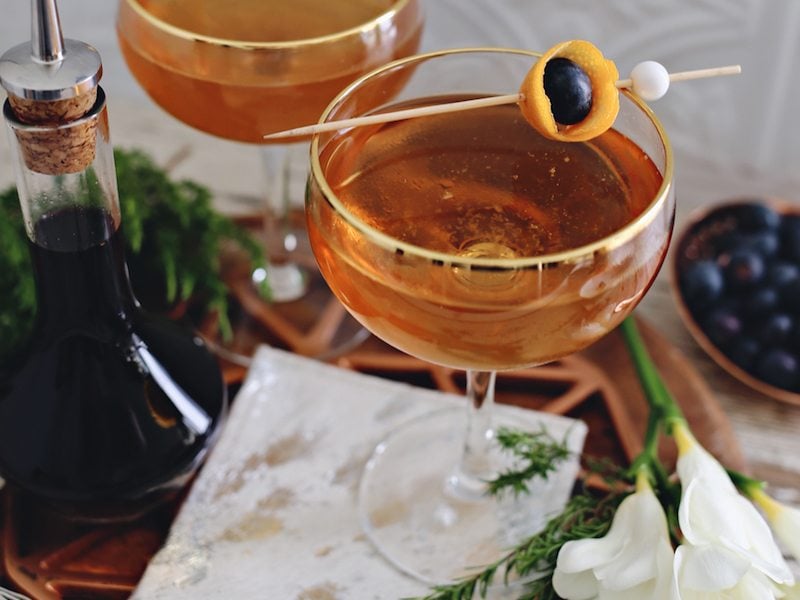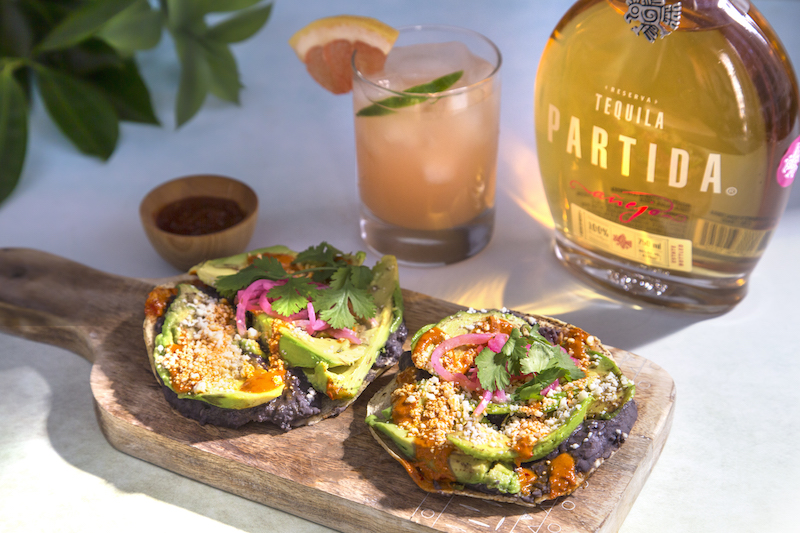 Paloma Spritz Cocktail and an Avocado Tostada
The mellow, creamy flavors of a ripe avocado really lets lighter Tequila Partida Añejo shine. Top each tostada with sliced avocado, pickled red onion, queso fresco, spicy dried chile salsa and a black bean spread. The citrusy cocktail easily refreshed to the tongue between bites of the spicy salsa.
Paloma Spritz
1.5 oz. Partida Anejo
.5 oz. Aperol
1 oz. Ruby Red Grapefruit Juice
.5 oz. fresh lime juice
.5 oz. agave nectar
1.5 oz. grapefruit soda
Combine all ingredients and shake. Strain into a rocks glass over ice. Garnish with fresh lime and a ruby red grapefruit wedge.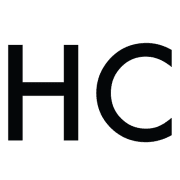 Honest Cooking
The Honest Cooking editorial team handpicks inspiring culinary stories to share with you that we think are beautiful. We strive to create an inspiring place for culinary exploration, salivating recipes, interesting personalities and stories.