If you're looking for the fluffiest pancakes around, look no further than these easy Ricotta Pancakes.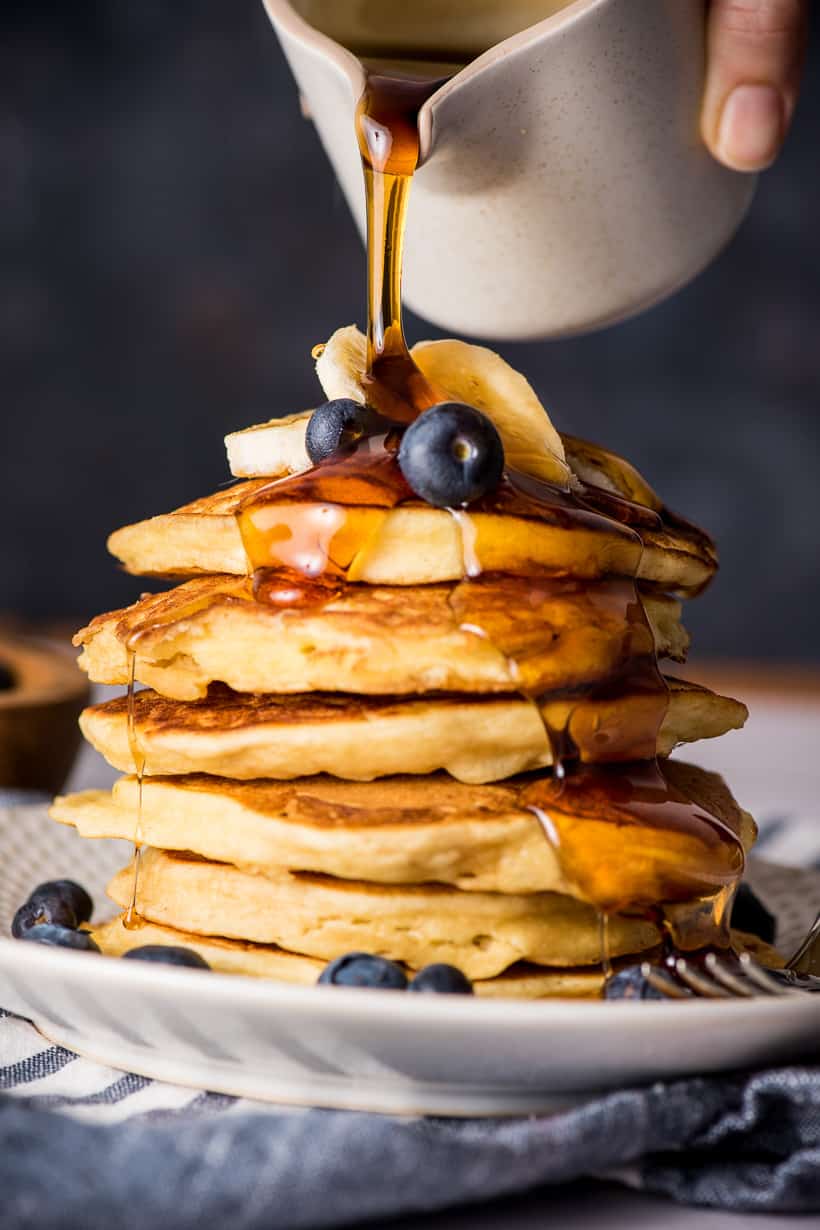 There are two kinds of people in this world. People who love pancakes, and people who are wrong.
That's right, I said it. Pancakes are the best, and anyone who disagrees can fight me. Or meet me for coffee and a friendly debate. I'm up for either.
Listen up, pancake haters. I get it. I've had pancakes that were thin and flavorless, rubbery, gummy, or only slightly removed from the taste and texture of cardboard.
But once I had great pancakes—I'm talking thick, puffy, buttery, fluffy pancakes—French toast just couldn't compare.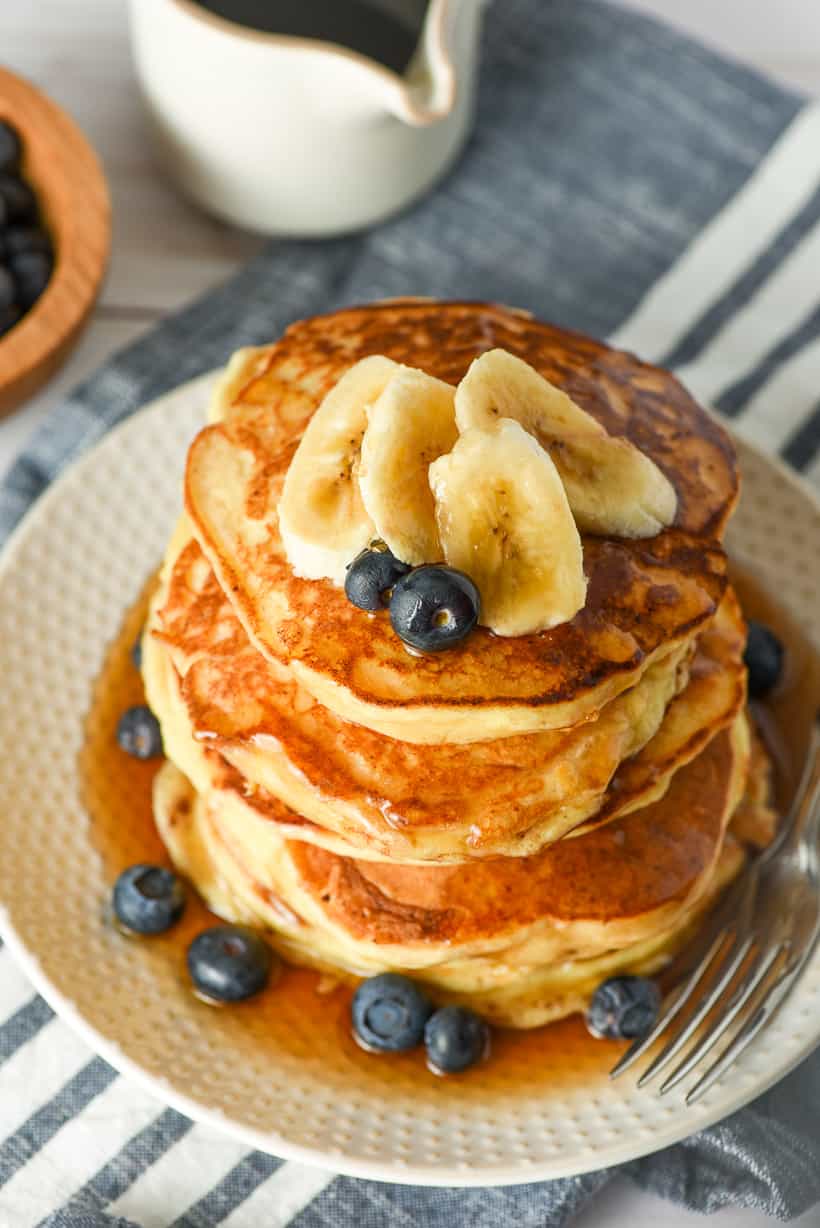 My favorite weekend breakfast is a plate of hot-off-the-griddle pancakes, topped with a dab of butter and smothered in real maple syrup.
Sometimes I add bananas or peanut butter, sometimes a side of bacon. Occasionally I make strawberry and chocolate chip pancakes. But really, when you start with amazing pancakes, you don't need all the extras.
Before ricotta pancakes entered my life, these Perfect Fluffy Buttermilk Pancakes were my go-to. They're my first love, the recipe that convinced me it was 1000% worth it to ditch the box and make pancakes from scratch.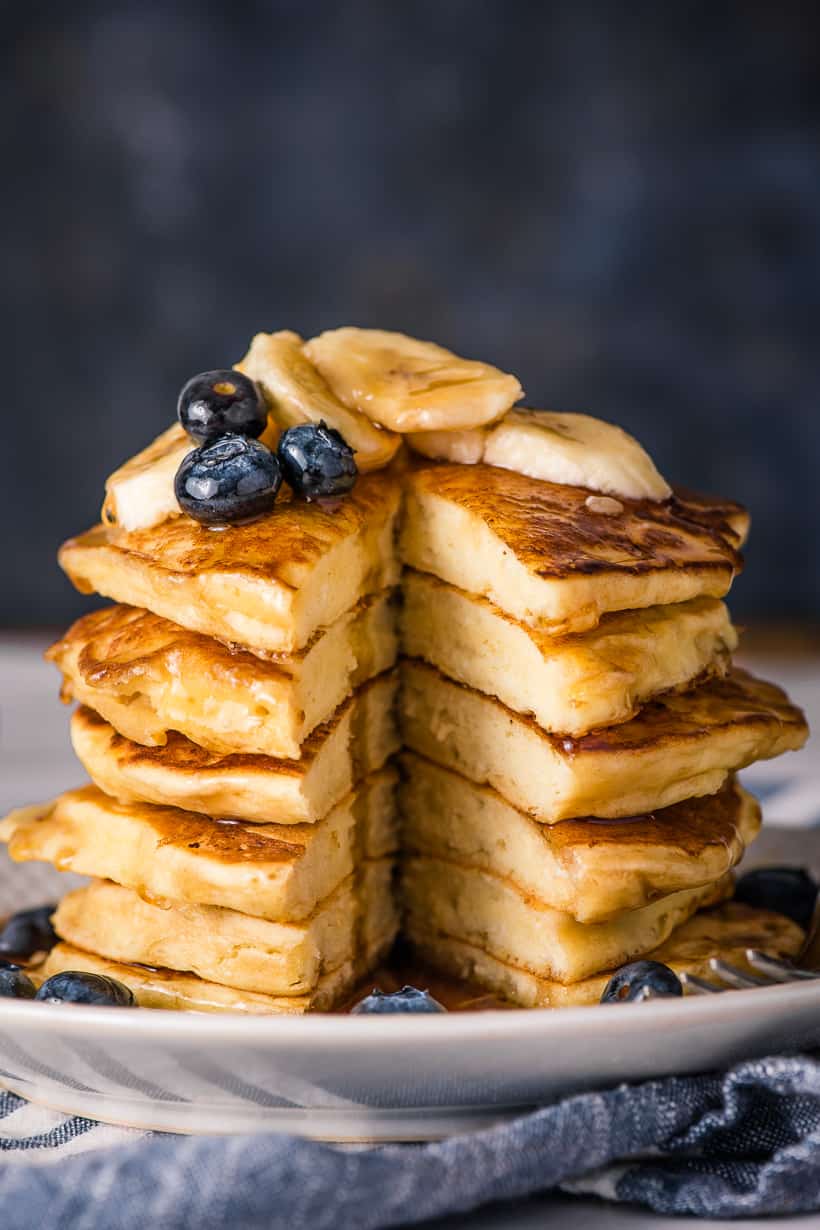 That said, this ricotta pancake recipe is giving my old favorite a run for its money.
In case you're worried, these pancakes don't taste cheesy or like lasagna (thank God). The ricotta just makes them extra moist and fluffy, with a custardy texture that is positively divine.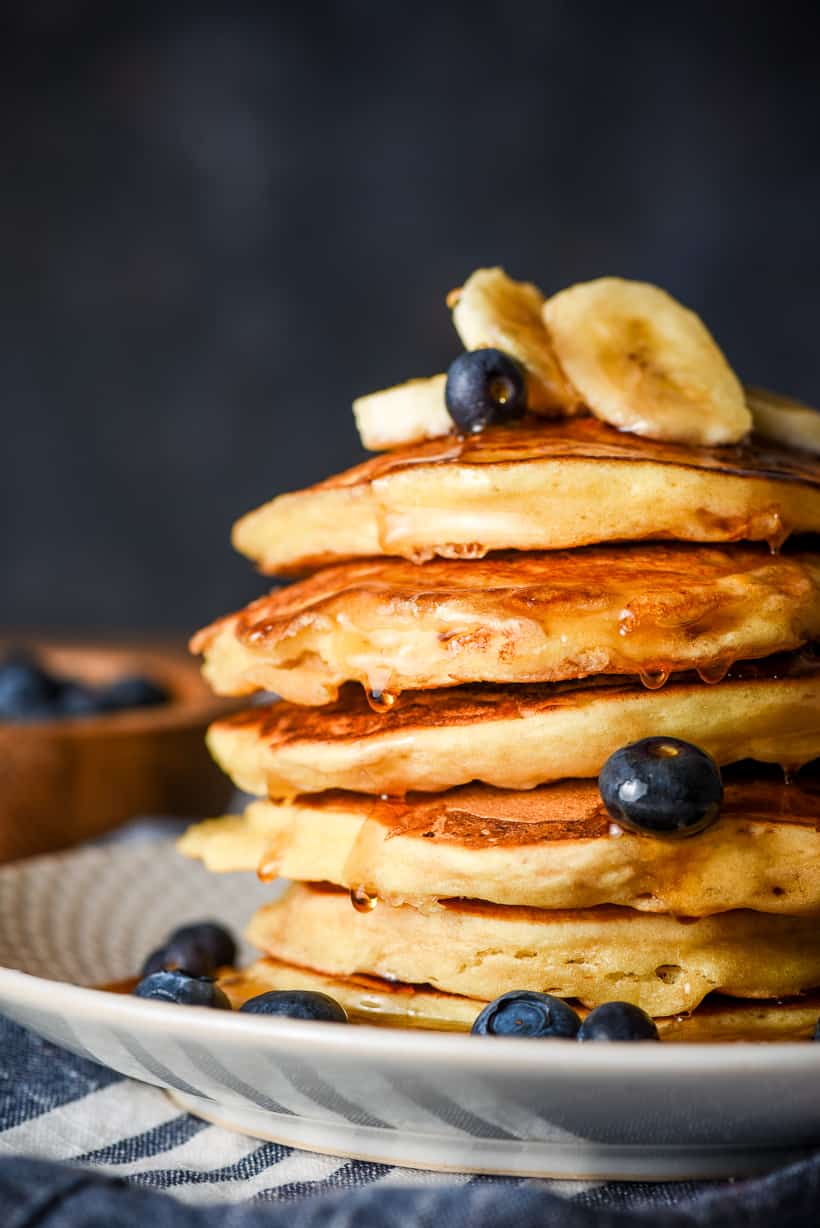 Like my favorite buttermilk pancake recipe, these ricotta pancakes use separated eggs to impart more fluffiness. I've never found it necessary to go to the trouble of whipping the egg whites. Just give them a quick whisk with a fork so they're not quite so gloopy (that's a word, right?), then stir them into the batter at the very e
If you have time, allowing the batter to sit for 10-15 minutes before cooking will also aid in fluffiness. I usually just let it sit while I preheat the griddle.
Click HERE for the recipe.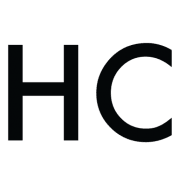 Courtney Rowland
Courtney is the author, photographer, and flour dusted girl behind the blog NeighborFood. She believes in using real butter, in season produce, and mismatched plates. She loves gathering people at the table and sharing stories, spills, and the occasional corny jokes.