Four friends, the most beautiful platter of mezze and bread, glasses of pinot noir, stringed warm lights hanging from the ceiling,  this is Savida.
The fairly new Mediterranean restaurant Savida, opened eight months ago in the Tribeca area. Also home to trendy food spots such as Mexican Anejo, Italian Serafina or American Bubby's. But Savida differentiates from the lot, offering Mediterranean focused eats in a charming setting.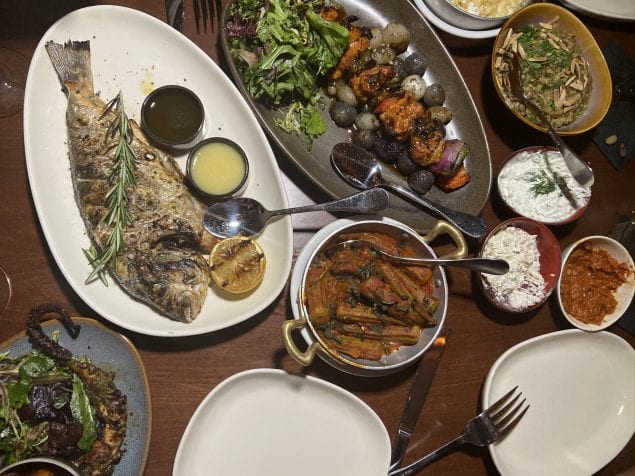 I had a fantastic dinner accompanied by my foodie friends. Where we had the opportunity to try a variety of options from the menu. Before diving into the exciting part, I'll briefly describe ambiance and service.
Savida – The Atmosphere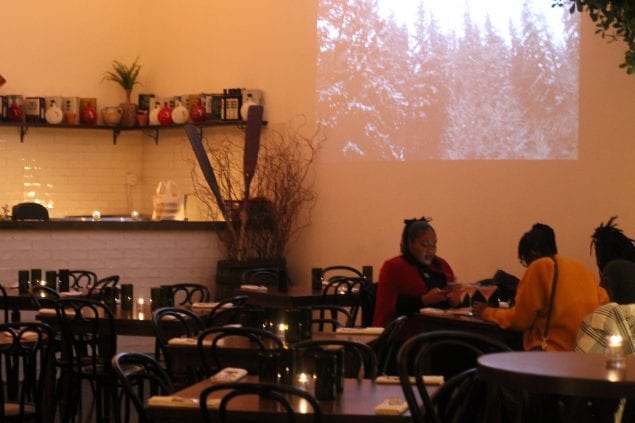 Savida's decor is pretty on point as far as charming eateries go. It has a homey feel to it, as dim lighting strings from the ceiling. In addition to candles, light fixtures and couple plants adding color and life to the space. As far as the layout, quaint wooden tables and chairs are dispersed throughout the restaurant. Also the bar is located at the front offering happy hour $8 select cocktails, house wine, beer and the delicious mezze platter.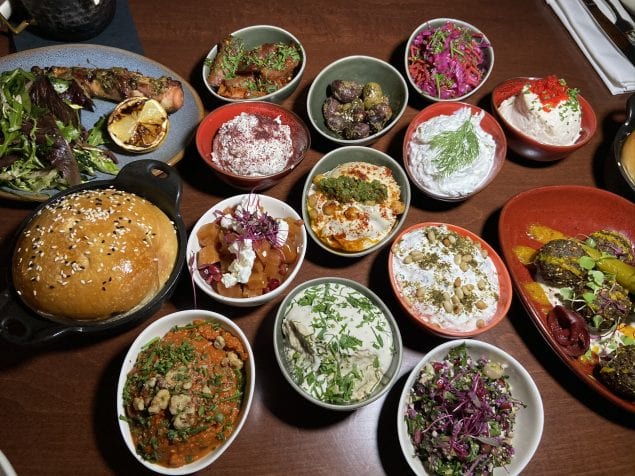 Savida amps up the charm level with its service. It's the type of restaurant where the chef and owner actually interacts with their guests. Hugging and shaking hands with each guest, forming a relationship beyond the food. Additionally Elyssa, our hostess for the night was super friendly and very accommodating. Assisting my friends and I to choose food to try, as we were overwhelmed by all the choices.
Savida – The Food
Mezze Platter –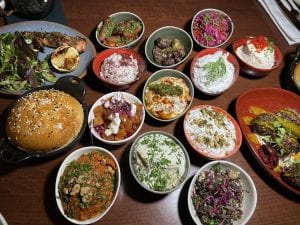 I highly recommend ordering this dish. It is great option  for sharing and can easily become the meal of the night. It includes scrumptious bowls of smoky babaganoush, creamy hummus, pickled cabbage, fish roe, red pepper dip. In addition to other traditional Mediterranean dips such as tazaki, pickled carrots and of course warm bread to rip apart. I enjoyed dipping a piece of the warm bread with babaganoush (eggplant) mixed with the red pepper dip.
Appetizers –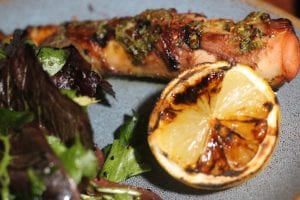 While I love grilled octopus, the mezze platter surpassed it in terms of the taste and flavor. This healthy piece of char grilled octopus is served with a generous portion of salad. We also tried the falafel from the appetizer section, which was equally delicious too.
Entrees –
To be honest my friend and I were struggling to eat after the first two courses but we made it through. Elyssa recommended for us next to dive into the Market Fish ( Dorado). Our forks easily broke apart the lightly sweet fish and was completely devoured in a matter of minutes.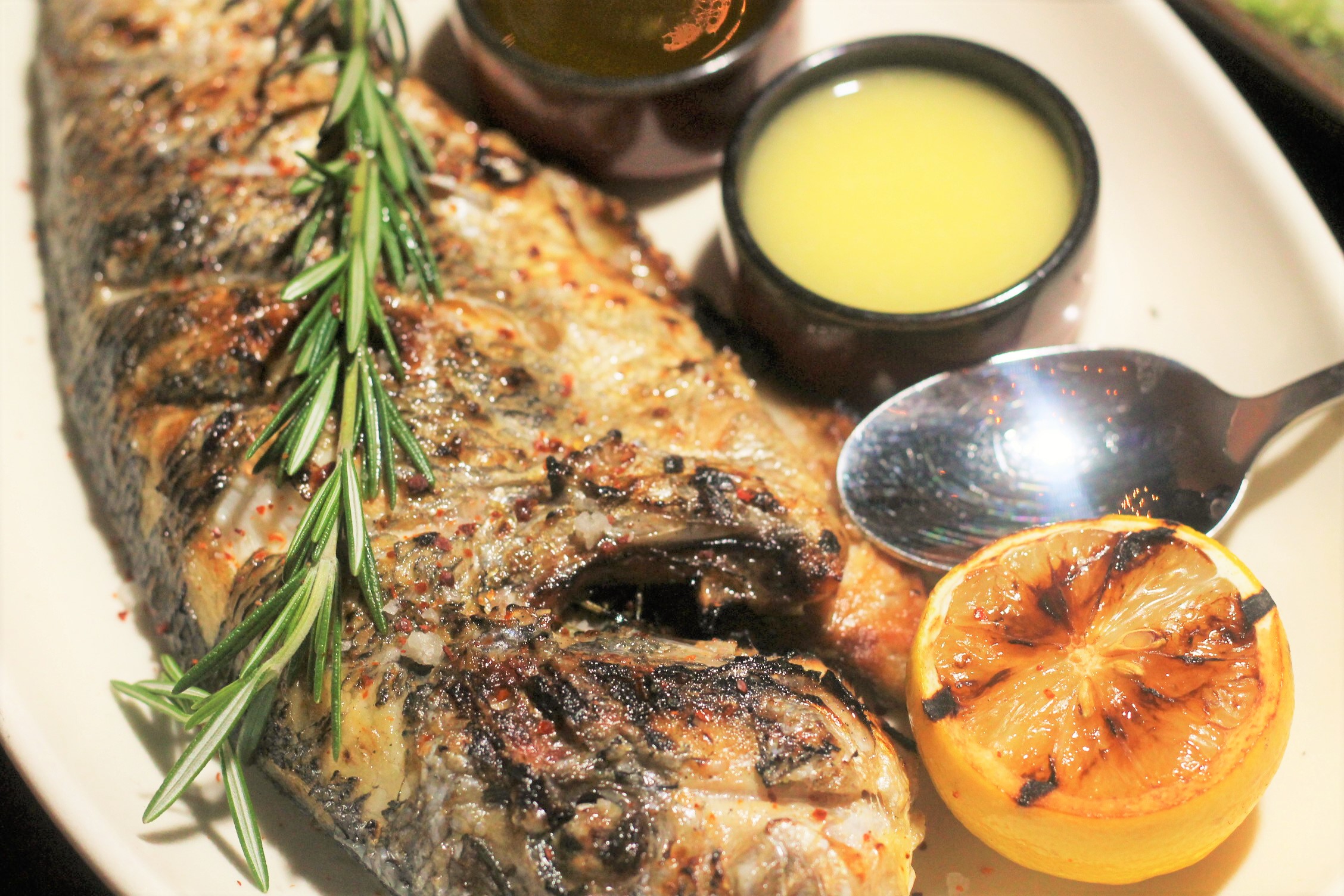 Very tender to our forks'  touch, I suggest ordering the market fish if you would like to step outside the Salmon zone. Though salmon is also available to order if this is your preferred fish of choice. Followed by the Pargiot Al Ah'esh, Hebrew for barbecue. Tapping into the Israeli roots, grilling is a traditional cooking method for Israel. Savida does it great justice by preparing a chicken version. Where moist shawarma spiced bites of chicken are served on a skewer. Alongside a medley of grilled vegetables.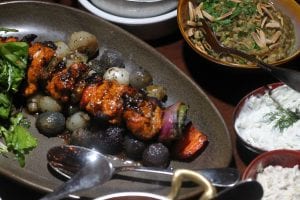 Sides –
Each entree offers a guests' choice for sides. We decided to try the Mac and Cheese, Okra and Freekah Majadra. The mac and cheese had a sharper taste, using kefalograviera, a Greek cheese similar to Parmesan. Whereas the okra is stewed with tomato and mint. My favorite of the three, the Freekah Majadra  or the Lentil and green wheat porridge. This Lebanese dish is cooked with bulgur. Using caramelized onions and roasted almonds for flavoring. Perfect for cold nights, which oddly this winter New York night was not.
Dessert – 
Capping the night we enjoyed the kanafeh. Also traditional in the Mediterranean region, Kanafeh is a syrup-soaked phyllo dessert. Savida's prepares the kanafeh with rose water, lemon zest and tops it with a scoop of creamy honey anise gelato.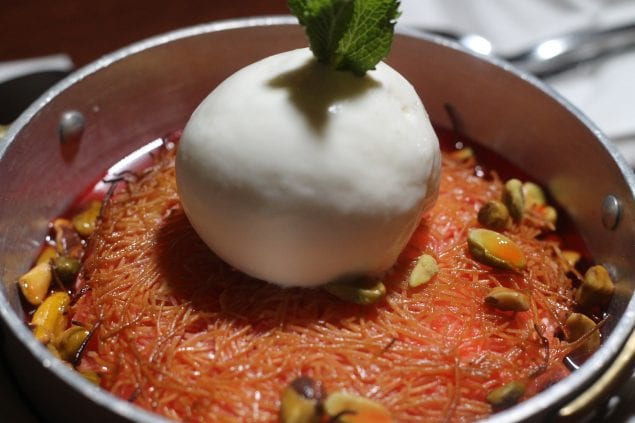 Located on Duane Street, Savida is easily accessible off the 2 train line.Book your reservations here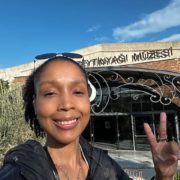 Alyssa Holder
Alyssa Holder is a writer specializing in food and travel topics since 2015.