What's the luxury hotel experience like in the age of COVID-19? We decided to head south for the weekend, and explore Four Seasons Aviara in Carlsbad, CA.
Nestled in the hills above Carlsbad – about 1.5 hours south of Los Angeles, and 45 minutes north of San Diego – lies Four Seasons Aviara, a five star residence club and hotel that makes for an appetizing and accessible weekend getaway from any of the big cities in Southern California. The resort, which really is two boutique resorts that curl around a lush hillside, is again welcoming guests of all ages – and we decided to take the car south to check out how one of the most famous hotel brands in the world are coping with the realities of operating a luxury hospitality experience in the age of COVID 19.
The first noticeable difference from a traditional hotel experience, is the contactless check-in provided by the Four Seasons Hotel app. Through the app, you can not only handle all your pre-check in paperwork, but also make all your service requests during your stay, thus minimizing any unnecessary contact with staff or other guests. Secondly, every time you enter any public area of the hotel (like the pool, lobby, restaurant etc.), your temperature will be taken by staff to ensure that everyone that are in close proximity to each other is healthy and safe. The staff does wear PPE at all times, and guests are also required to do so while not eating or staying by the pool. Menus? All digital, using QR codes.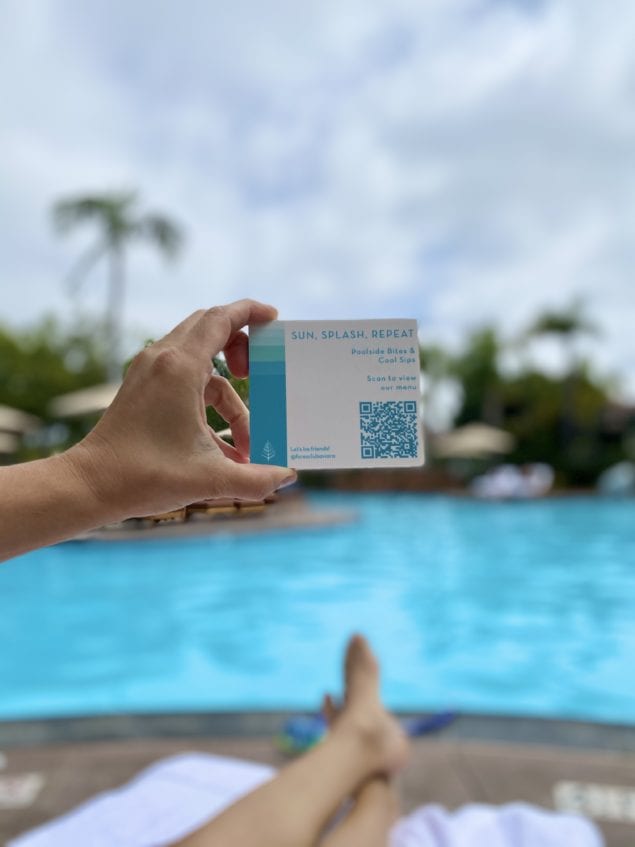 In addition to the general safety precautions implemented by Four Seasons, there are some additional changes to the hotel experience that have been forced by the pandemic. A traditional in-room dining experience, where the staff sets up a dining table inside the guest suites is no longer possible to provide for safety reasons. Four Seasons has tackled this by launching a new in-room dining concept called PREP, in which the normal in-room dining menu has been turned into a to-go concept that the staff can deliver by your door.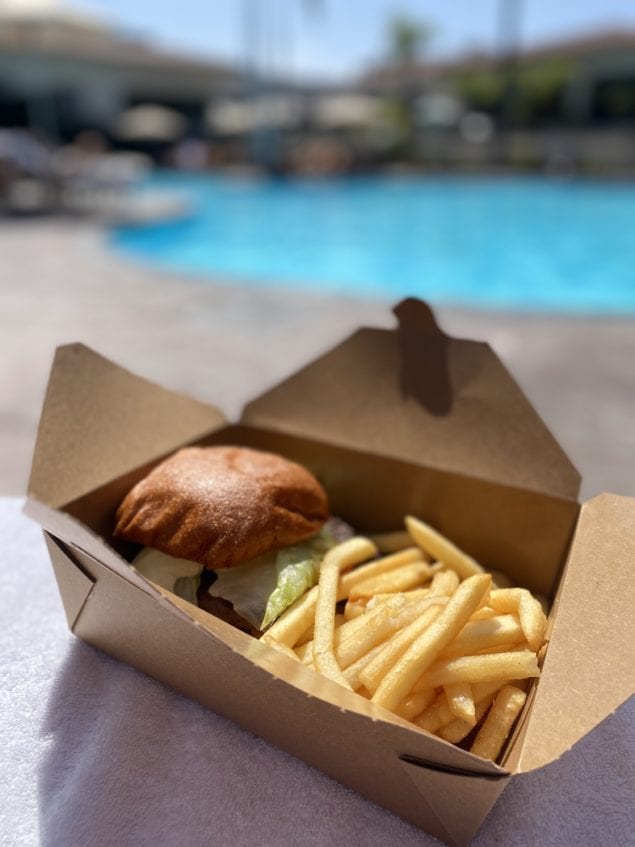 Additionally, Four Seasons Aviara has launched a series of family-oriented in-room events, where guests themselves can cook together and have ingredients delivered to their suite. One such concept is in-room pizza making, which makes for an excellent activity for families with kids of all ages.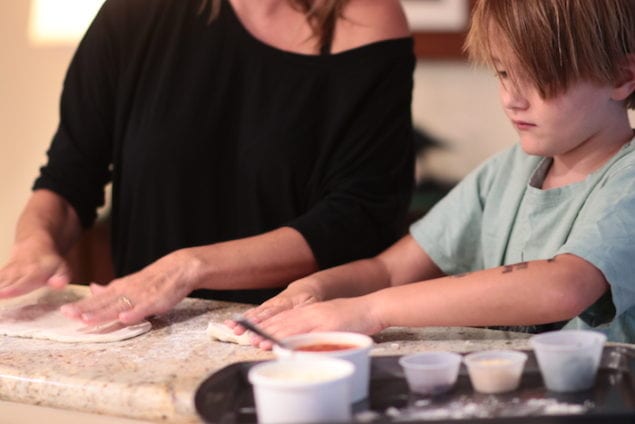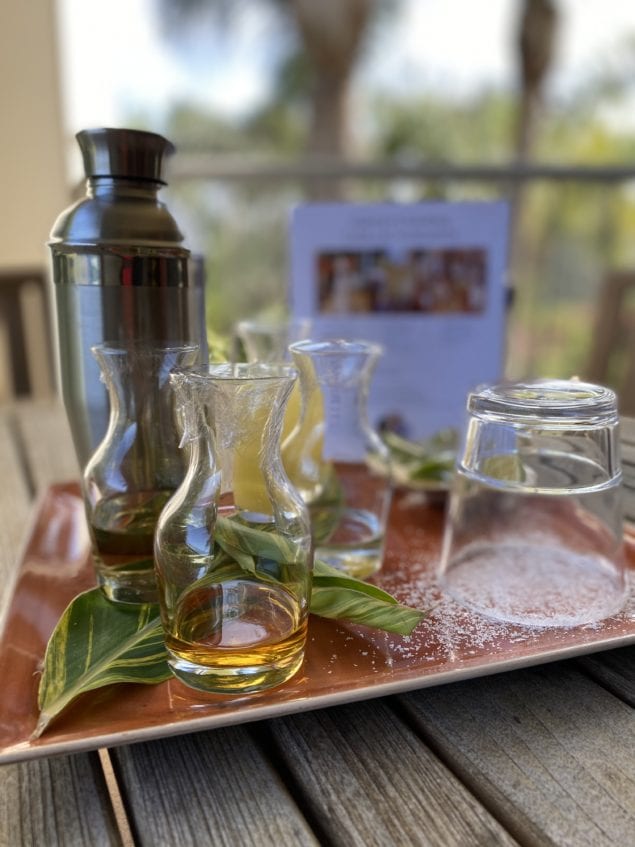 Another is an adult-focused cocktail mixing activity, where guests receive all the ingredients and tools to shake up some fun local cocktails on their own terrace. Outside of in-room activities, Four Seasons Aviara also offers a s'mores kit, where families can gather around a reserved "campfire" by the pool, and grill up some delicious treats while watching the sunset over the rolling hills of Southern California. There's also an outdoor movie night, with family-friendly movies shown and lawn chairs and blankets offered to all guests.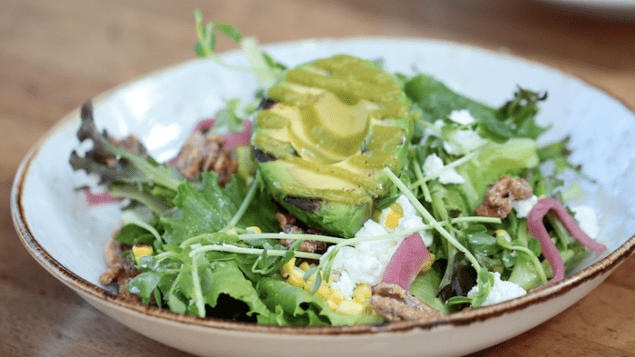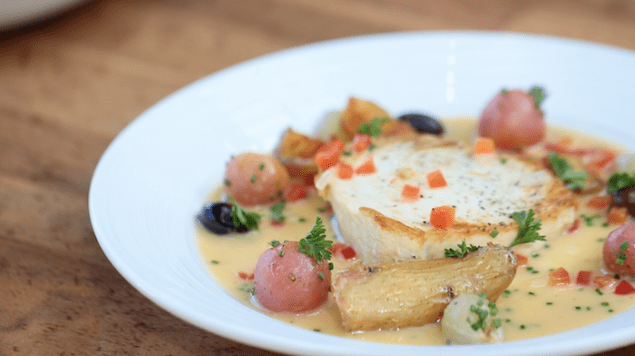 The Seasons Restaurant, the locally-focused culinary heart of the hotel, is headed up by Executive Chef James Waters and serves a full day menu that spans fresh salads, burgers, wraps, and poolside bites – with high-end steaks and seafood added to the dinner menu. The food is deliciously unpretentious, focused on local and sustainable ingredients and menu items that you will want to come back to again and again. The menu changes with the seasons, and during our stay, we caught up with Chef Waters to hear how the culinary team has handled the unique circumstances of 2020 at Four Seasons Aviara:
See Also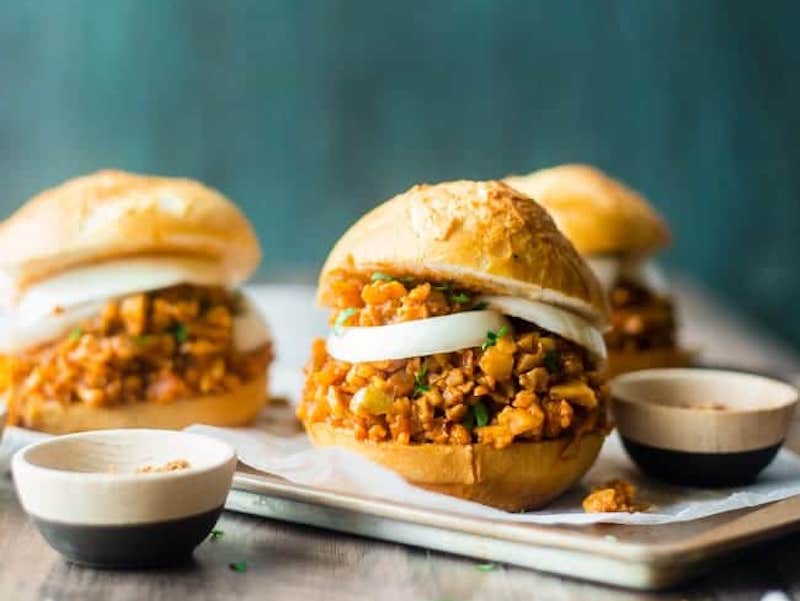 Now, even with the above-mentioned safety measures in place, visiting Four Seasons Aviara still very much feels like visiting a luxury hotel. The service is personal, attentive, and as friendly as always. The resort is very relaxed, and the safety measures do not really impose on the experience any more than they do anywhere else. And with the benefit of all villas having access a full kitchen, you can pretty much go through a stay at Four Seasons Aviara and having complete control over how many people you interact with daily. For those who are feeling extra cautious, just enjoy the view from your villa, and soak up the Southern California sun on your terrace. And even if you choose to venture into the Seasons Restaurant or one of the two beautiful pool areas – the resort never feels crowded or unsafe in any way. In fact, it probably feels even more luxurious now than ever, with the extra attention to detail, cleaning, and service that the hotel has implemented.
FOUR SEASONS AVIARA
Website
7210 Blue Heron Pl, Carlsbad, CA 92011
Reservations: +1 (760) 603-3700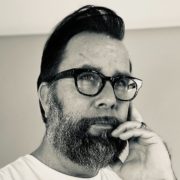 Kalle Bergman
Kalle Bergman is a food writer and media entrepreneur who is the founder of Honest Cooking and PAIR Magazine. As a food writer, his writing has been regularly featured in publications like Gourmet, Los Angeles Times, Huffington Post and Serious Eats. He is obsessed with simple food, more often than not from his native Scandinavia.